How to configure sound preference for notifications in Cliq?
You can configure different sounds for each notification. To configure sounds go to User Panel -> Settings -> Notifications -> Sounds. Here you can configure sounds for all your notifications: 
All messages - sound notification for all messages that you receive, i.e. 1-1 chats, group chats, channels and bots
One - One chats - sound notification only for 1-1 messages that you receive
Mention - sound notification each time you are being @mentioned or #tagged
Event reminders - sound notification when you receive event reminders
Notes:
You can configure to receive sound notifications even if you have turned off your desktop notifications in Cliq. 
Sound notifications are browser notifications. So make sure to enable sound preference in your browser settings.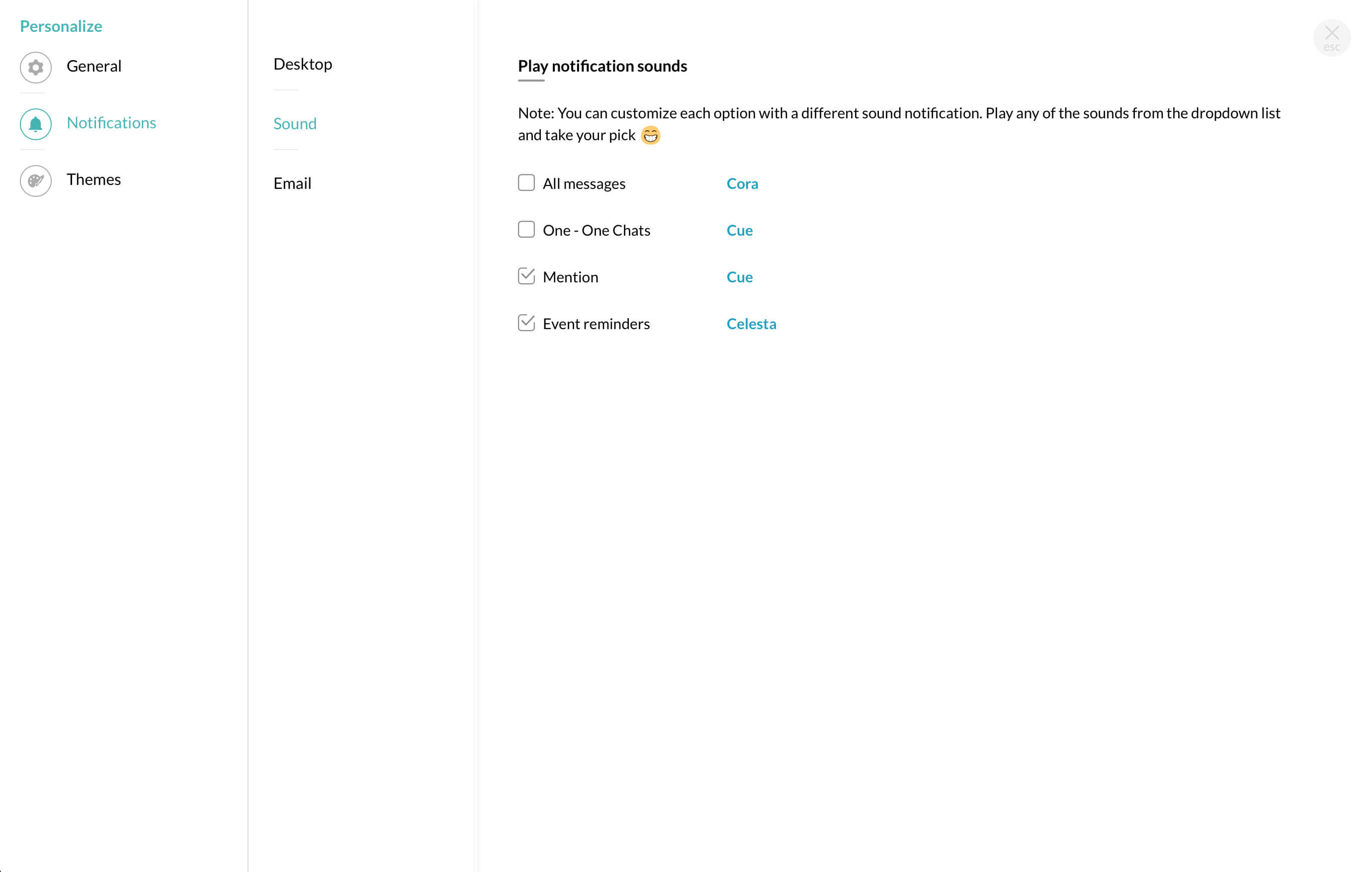 Tip:
In the middle of an important meeting and you keep hearing sound pings for your notifications? Then just mute your Cliq window instantly by clicking on Bell icon in the top left corner of Cliq Homepage.