What is Broadsheet view and how do I enable it?
Broadsheet view enables multiple chat windows on screen. Enable broadsheet view by
In User Panel select Settings -> General -> Select your Chat View. Under Select your Chat View, click on Broadsheet to enable it. 
Use Keyboard Shortcut alt + enter to enable/disable Broadsheet.
Tip: If you'd like to stay in tune with all your chats at once, then Broadsheet is the go-to view for you.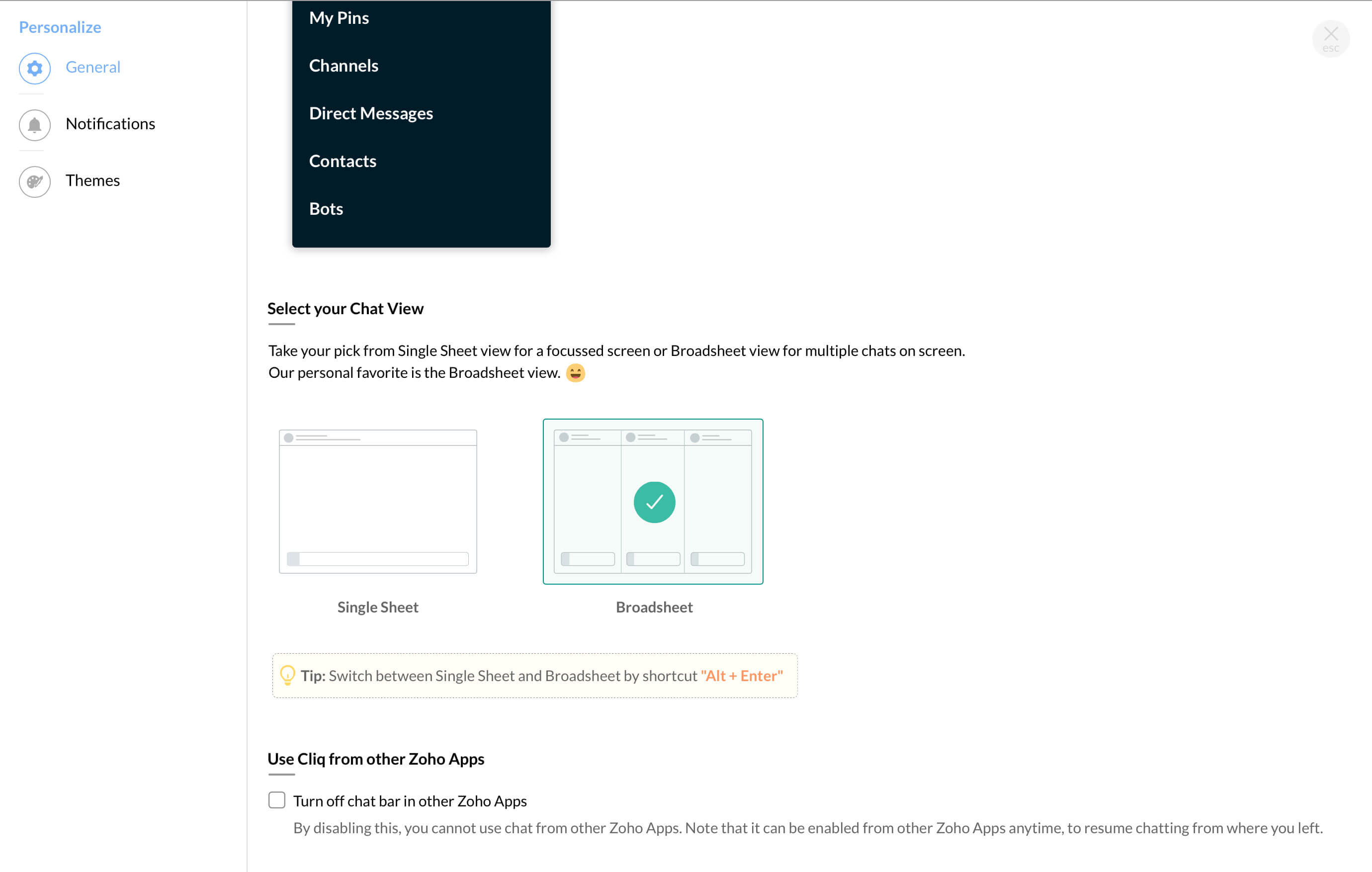 Notes:
Number of Chat Windows on screen depends on your window size.
Opening continous chats will move the existing open ones to background. 
i.e. If suppose 4 chat windows is your broadsheet view and you open a 5th chat, then the chat on the right corner will move to background making way for the 5th chat to be opened.