How can I view more info about my Contact?
There are 2 ways in which you can view all details of a user who is your contact.
In search bar, type the name and select from the suggestions. This will list the user's info in the right side. 

Inside the chat window, click on the profile picture either in top bar or in conversation, and select the last icon—Profile icon. 
You can also do the same by clicking on a @mention or by simply hovering over the username in left sidebar. 


Hint:
In the small pop-up box that appears, you can see the local time of your contact (i.e. in the user's timezone).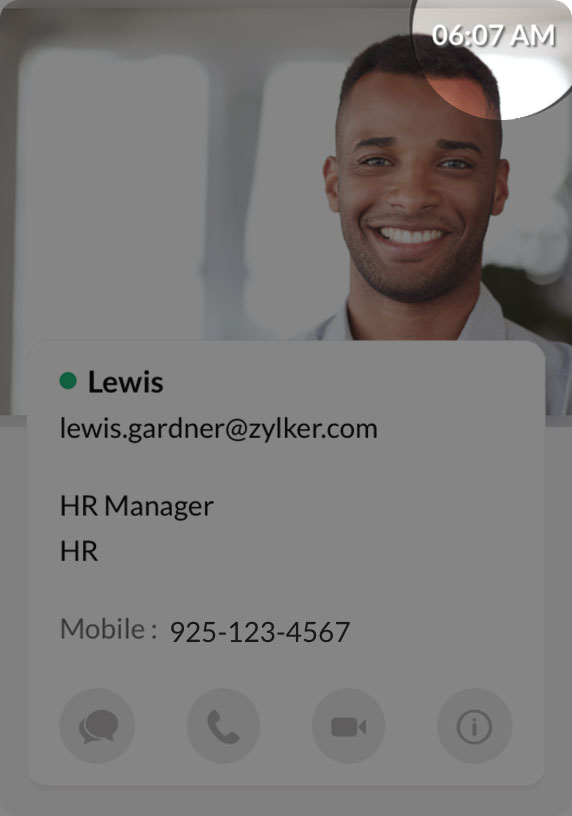 Related articles to help you
User info like department, mobile number, designation, ... are synced from Zoho People. To know more on how this sync can be helpful for your organization, check out our post in Zoho Cliq Community - Knowing People has its perks, even on Cliq.