Messaging: easily work together in real time
Working or just catching up with co-workers across your organization is easy with Zoho Cliq. Quickly share ideas over messages, make a quick call and share screens, and follow up on tasks with reminders.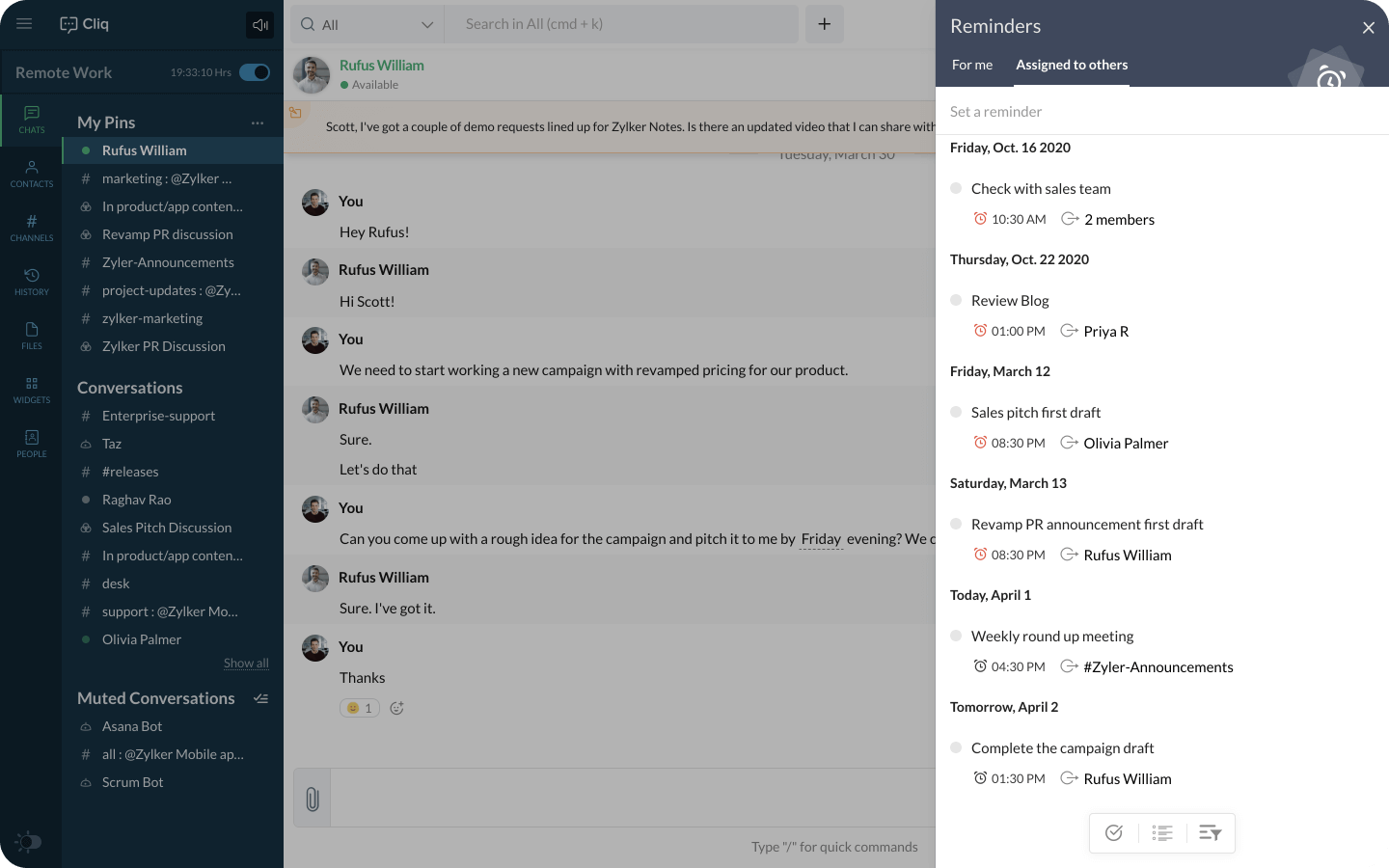 Emoji reactions for livelier conversations
Make your conversations more relatable and fun. Emoji reactions can increase the interactivity rate between employees and make even a simple discussion livelier.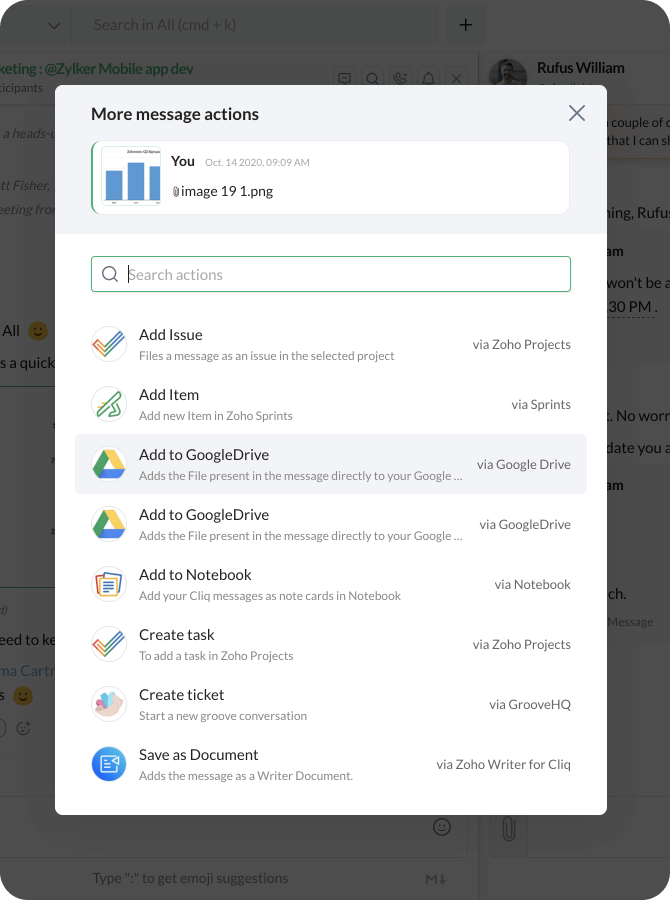 Follow up with actionable conversations
Whether it's a brainstorming session in your team channel or a one-on-one discussion, turn your chats into actionable work items with Cliq's custom message action. Add the message as a task in your project management tool, upload the file in chat directly to your online cloud storage platform, or tag it to an existing record in your CRM.
Get context with forked messages
Fork your messages from a group chat to break out into a new chat without losing previous context. Need help with a customer query or want to get more insight about a bug? Fork your message, loop in stakeholders, and get started.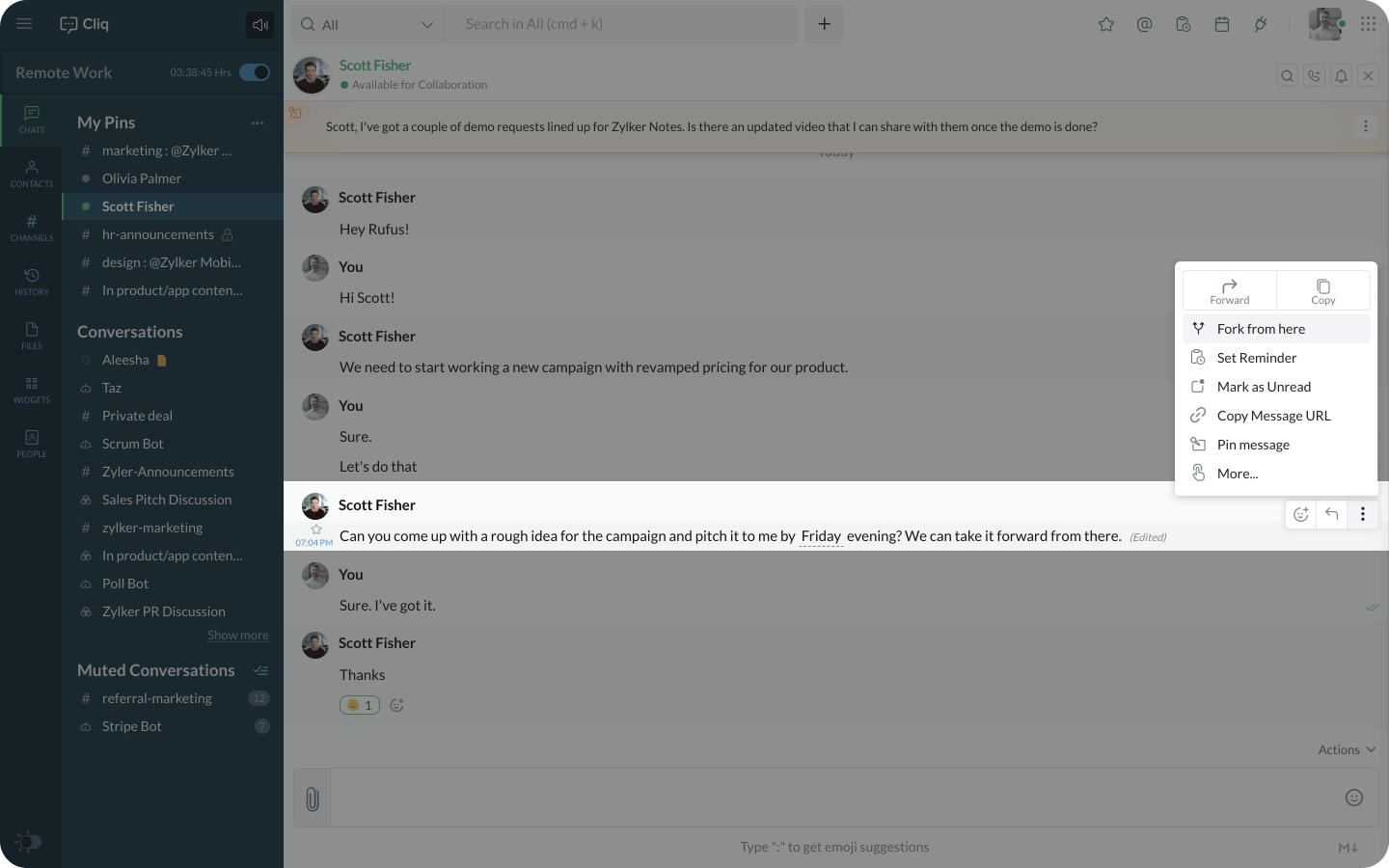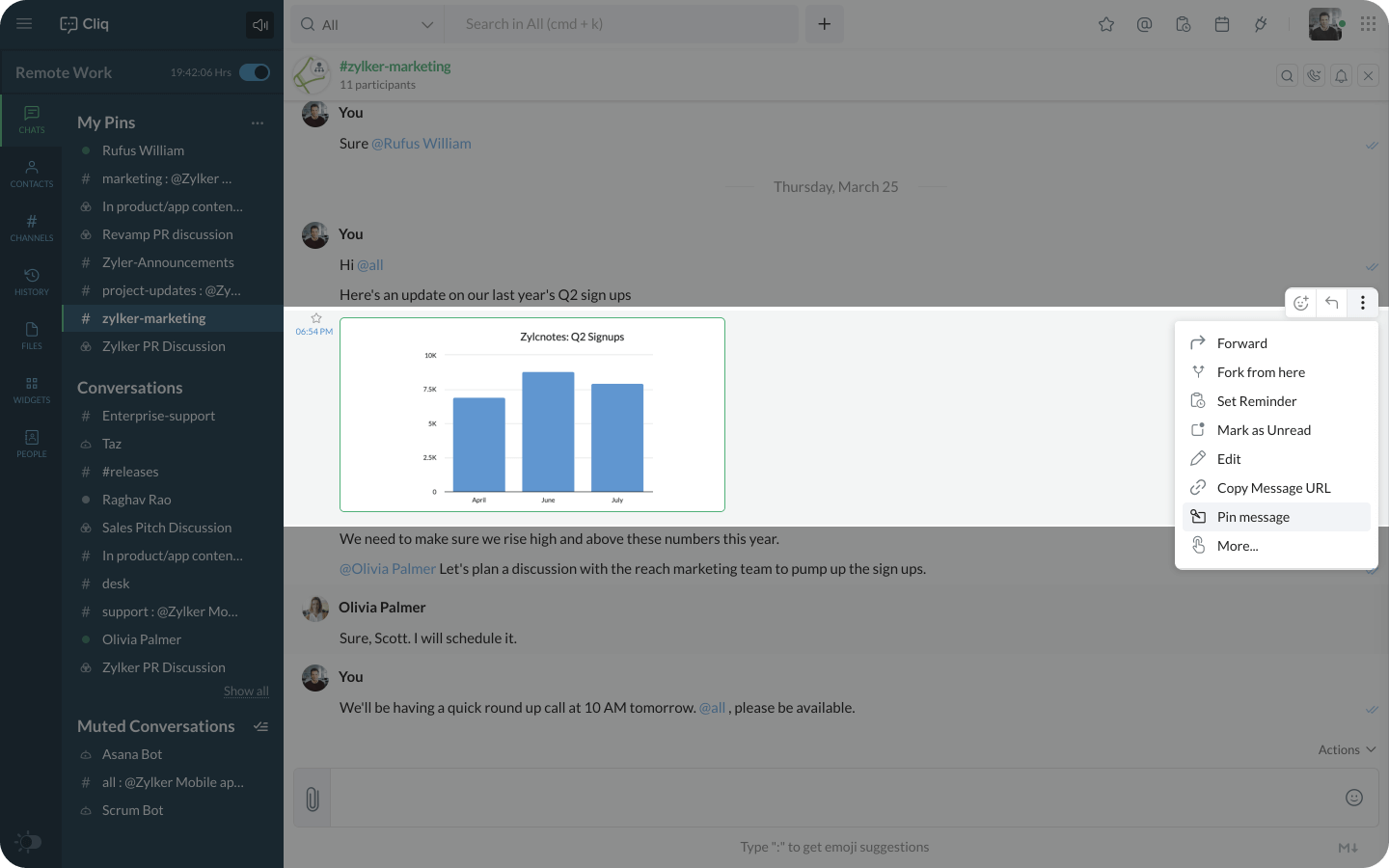 Pin messages for quick reference
You no longer have to scroll through endless chats to find that one important message. Make important information visible to everyone: pin important messages to the top of a chat's header for a specific period of time or indefinitely.
Easy drag-and-drop file sharing
Cliq makes sharing files with your colleagues easy. No need for email attachments—just drag and drop a file into the chat window and send it across.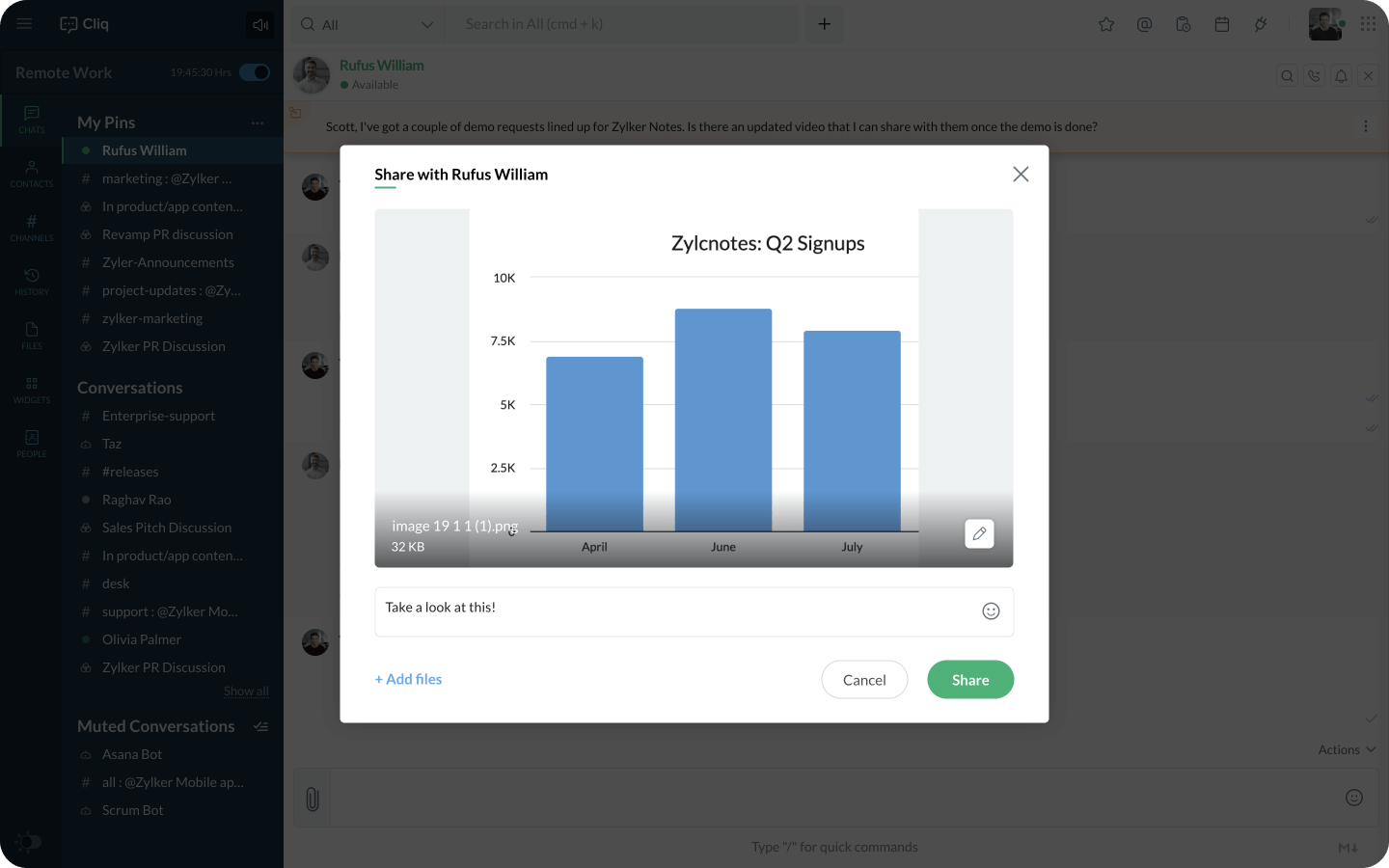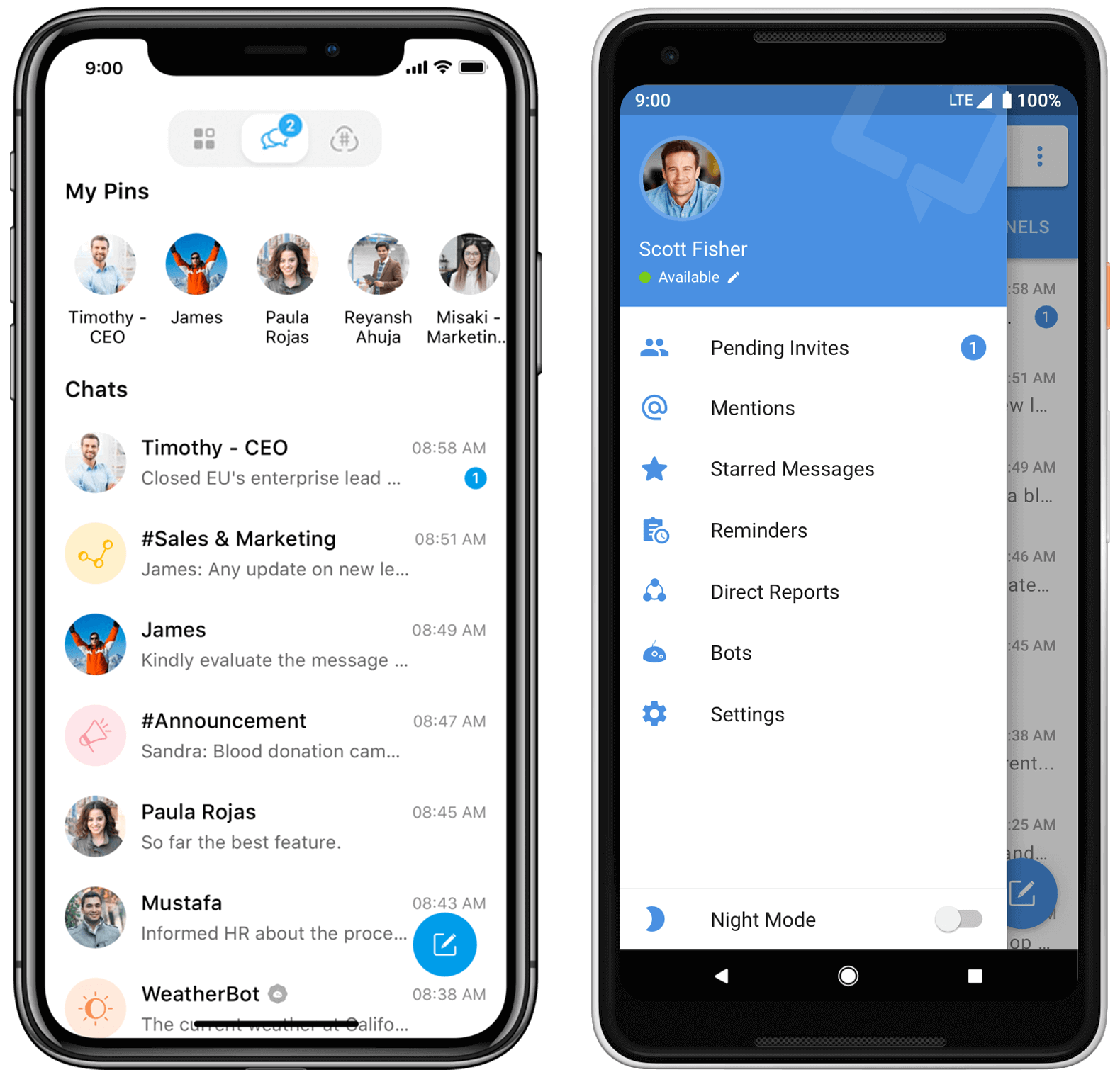 Stay in the loop, always
There's always that one project or work item that'll require your undivided attention at all times, even on to go. With mobile apps on all major platforms, Cliq keeps you connected, no matter where you are.