Zoho Campaigns Webinars
Learn how email marketing can help you reach and engage with your customers, with Zoho Campaigns webinars.
How to effectively engage your ecommerce audience in times like this
Given the current global scenario, it's only fair to reshape your marketing campaigns for the two must-haves: content relevance and empathy. In this webinar, we'll tell you how to segment your target audience and build relevant landing pages.
Q1: Can I integrate my store (hosted on top of a third-party service) with Zoho Campaigns?
A1: Yes, you can. Zoho Campaigns has a direct integration with three ecommerce platforms: Shopify, WooCommerce, and Zoho Commerce. Better yet, the integration capabilities go beyond just importing email addresses and sending promotions. With the ecommerce email marketing solution of Campaigns, you can: send automated purchase and abandoned cart follow-ups, do behavior-based email segmentation, use free, pre-designed newsletter templates, and track your store's overall and email-based revenue. Another time-saving option is easily pulling in your product's images and coupons while creating your email content.
To better understand the ecommerce email marketing solution of Campaigns, take a look at this piece.
Q2: How to embed the link to my landing pages in an email?
A2: There are two ways to do so:
1. Embed the links as call-to-action (CTA) button present on the email templates
2. Select a certain portion of your text and use the hyperlinking option
Note: The template editor allows you to instantly insert, customize CTAs for an email.
Quick tip: Make sure your CTAs are large and definitive for your users.
Q3: Is it possible to do segmentation at my store level?
A3: Yes; once you integrate Zoho Campaigns with your e-store, the sales data gets instantaneously, automatically synced with the former. You'll just have to associate a master mailing list with your store.
There are seven ecommerce-based segmentation options available:
1. Total number of orders made
2. Items purchased
3. Items not purchased
4. Average amount spent
5. Amount spent on an order
6. Total amount spent
7. Last order's date
Quick tip: Create segment combinations between your store- and email-based data. This way, you greatly improve the relevance of your content. By "email-based data," we mean profile information, social information, and more. Here's an example.
Q4: How to engage with my unopened contacts?
Campaigns allows you to retarget your unresponsive contacts with "chain campaigns." Once you access the analytics of a sent campaign, you'll see an option to send follow-ups for two categories: opens, unopens. (The campaign you create for unopens is automatically linked to the previous one.)
Better yet, you can create automation-backed email workflows. With workflows, you can craft and connect multiple emails together, and completely automate them. While constructing the workflow, you can visualize and craft the subsequent email for unopens, as well as opens.
Read more about chain campaigns, here. To understand the specifics of workflows, click here.
Speaker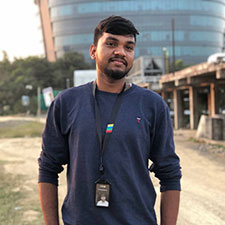 Aravindhan
Product Marketer