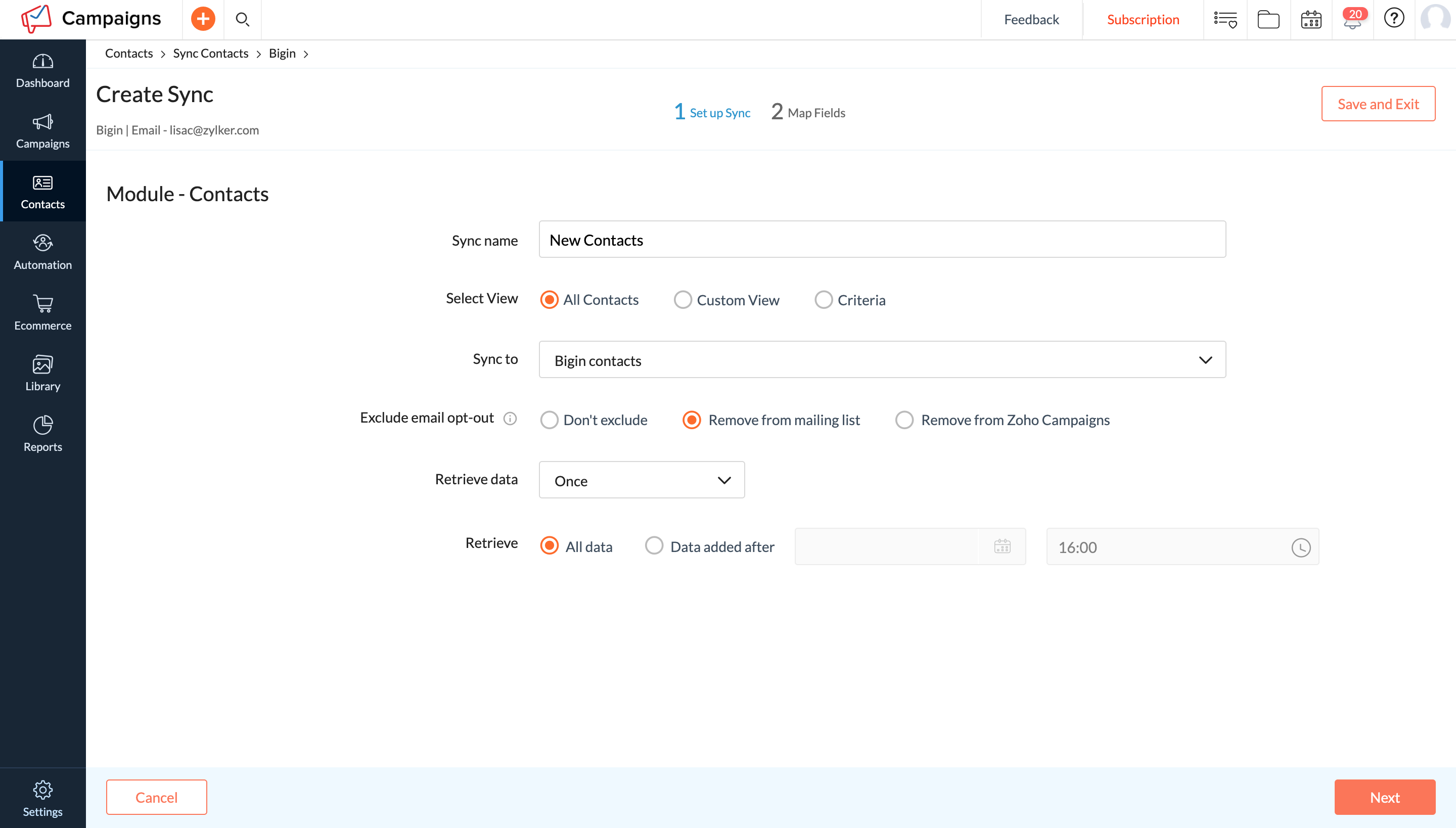 Targeted email campaigns
Sync your contacts immediately or periodically to share data to your Zoho Campaigns account and send relevant email campaigns.
Retain important information
Transfer important contact details from Zoho Bigin to Zoho Campaigns by creating a field in Zoho Bigin for contacts and then mapping those in your Zoho Campaigns account. This will help you further target your contacts and send relevant emails to them.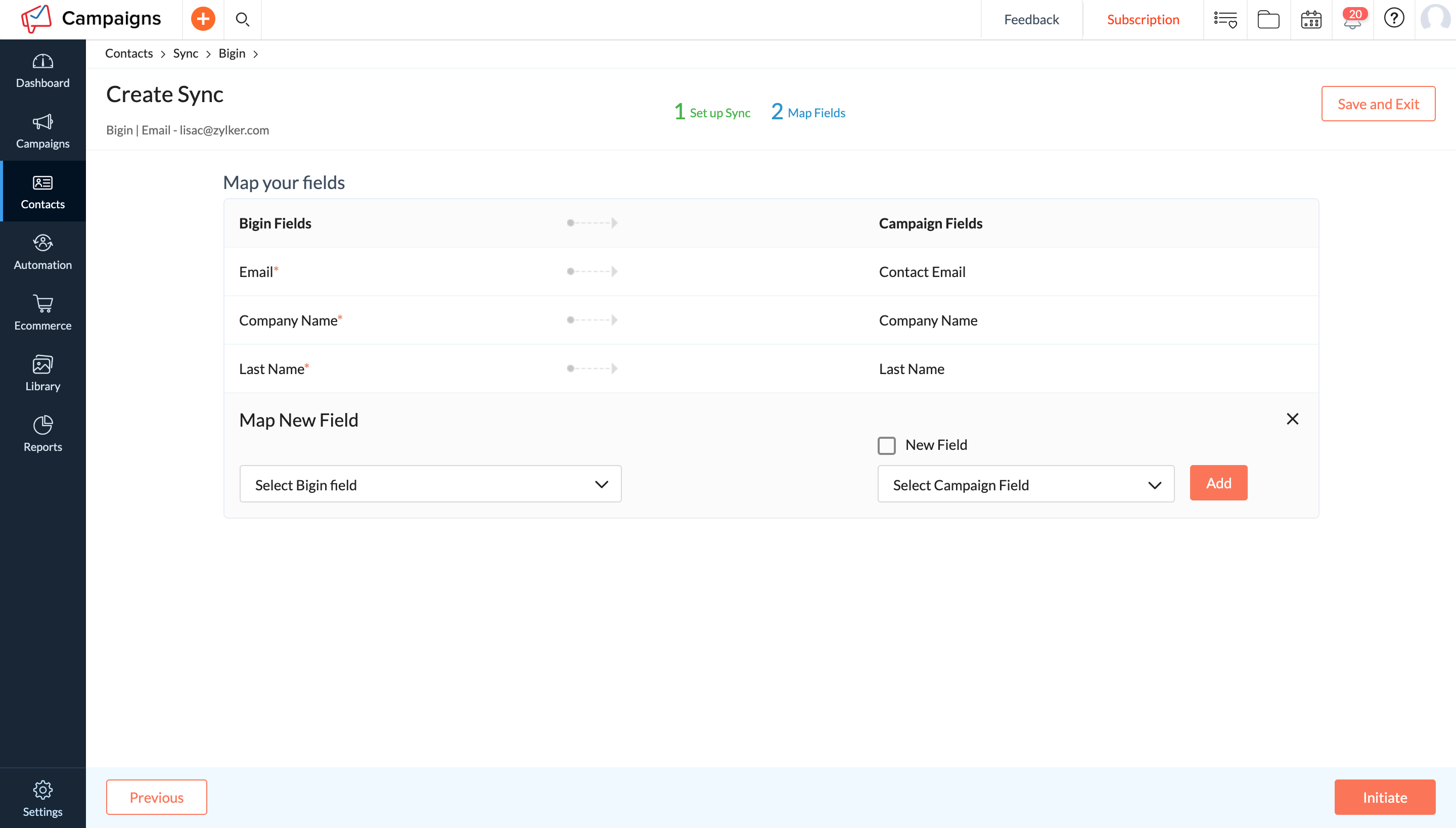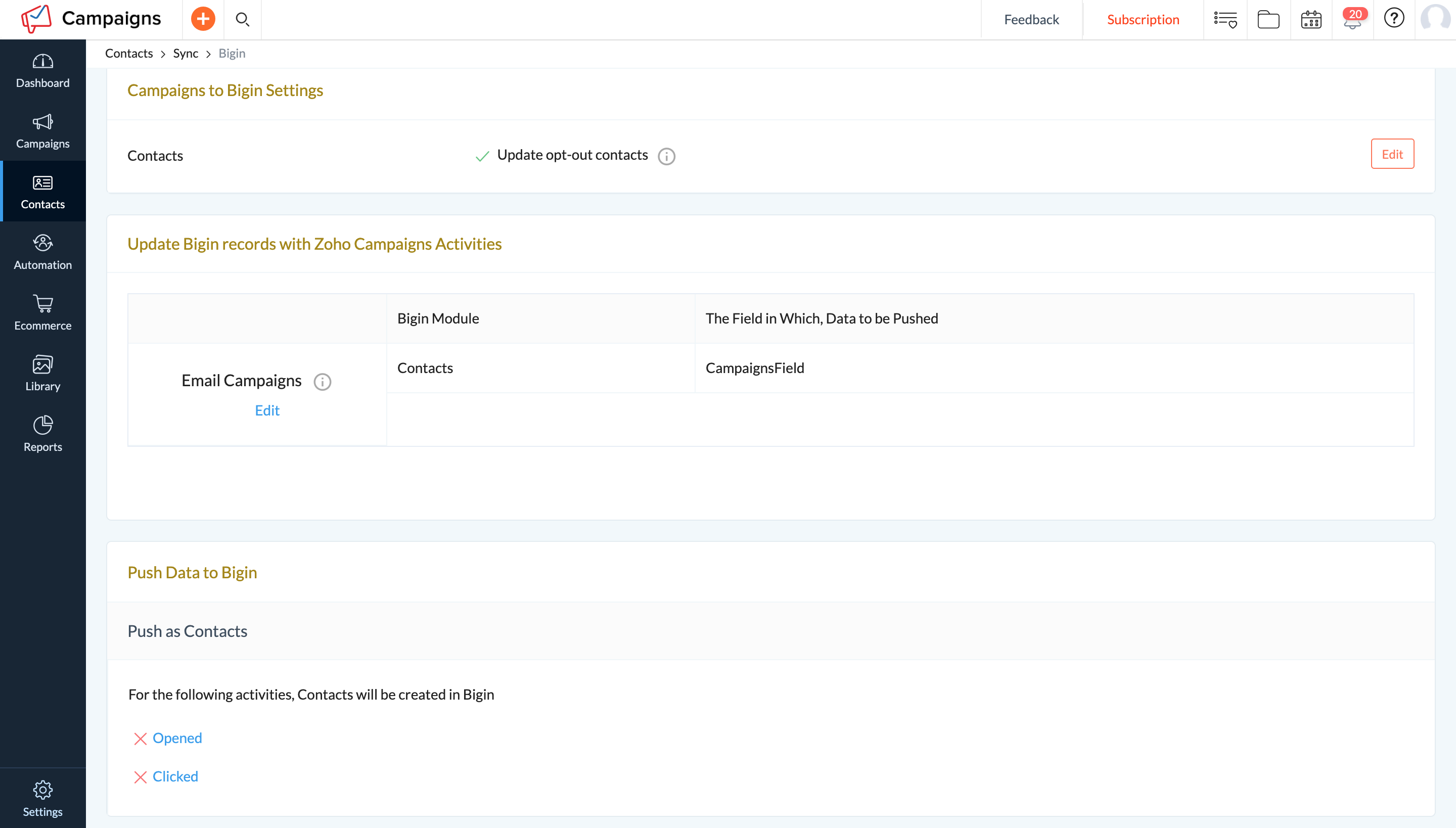 Push data for contact management
Campaigns will record who clicks and opens your emails. You can then push this information to your Zoho Bigin account for your sales team to initiate a call with that contact and manage further business activities.
Organize email marketing efforts to engage contacts and manage your sales pipeline
Begin Now