Your design, your way
There are no second chances for first impressions. With Zoho Campaigns' customizable layouts and templates, you can impress your customers and create professional-looking emails  without design expertise.
Ready-to-use newsletter templates
Select a pre-designed template from our template gallery or import your own HTML templates and customize them any way you like.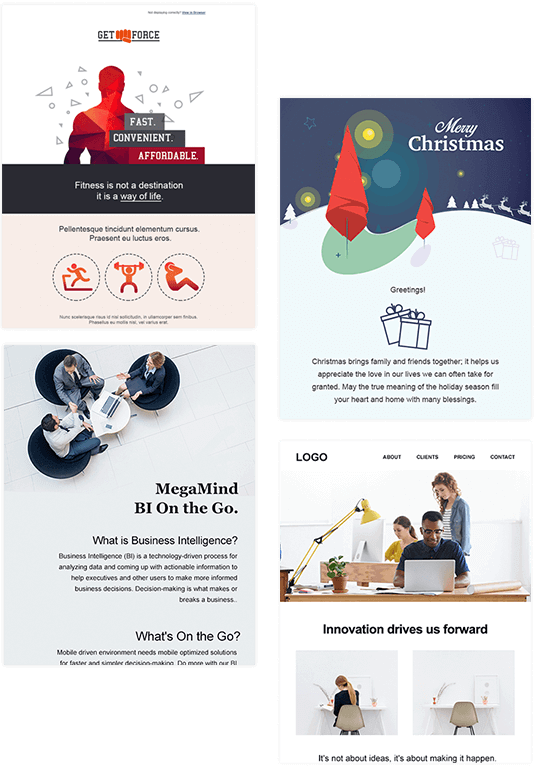 Drag-and-drop campaign editor
Customize every component of your email template using our drag-and-drop interface. Easily manipulate and arrange images, tables, and calls-to-action to create stunning and impactful emails in minutes.
Responsive email designs
All of our templates and layouts automatically format themselves to fit your recipients' devices. Campaign previews for web, smartphone, and tablet ensures your emails look great no matter where your customers read them.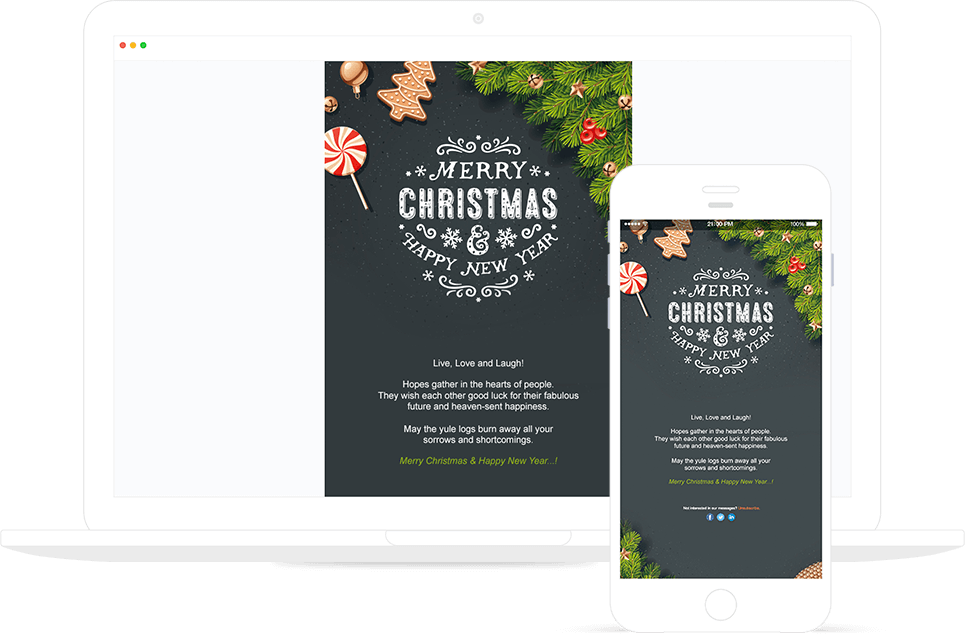 Have your story heard
Growing your audience will strengthen your brand and circulate your message. Add a sign-up form to your website and import subscribers from a variety of services to expand your mailing list.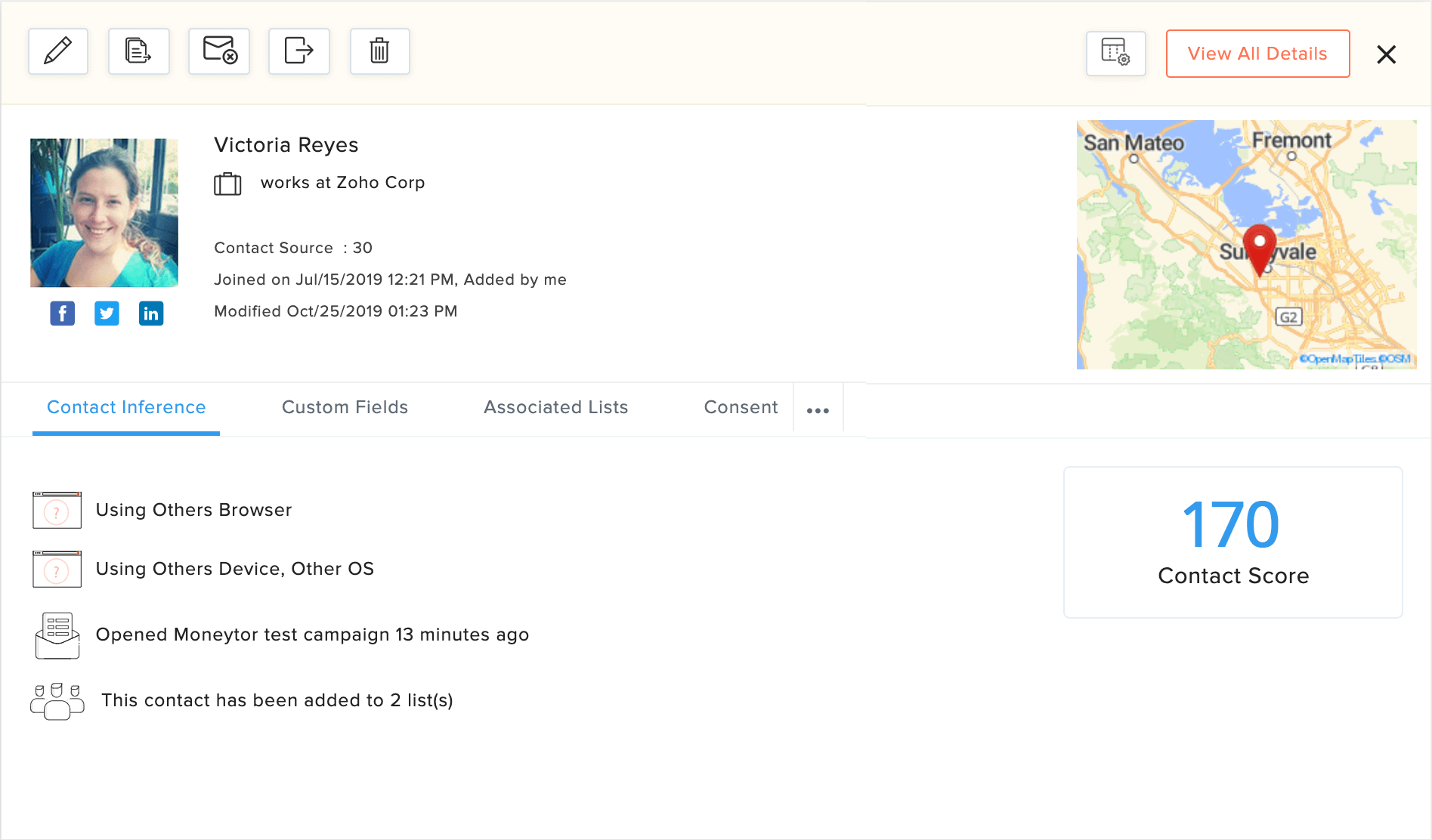 Subscriber management
Import subscribers to Zoho Campaigns from multiple sources including Zoho CRM,Google, and Office365. Map existing fields from CRM and create custom fields to add more information about your subscribers. Zoho Campaigns also handles invalid/spam/unsubscribed email addresses automatically.
Sign-up form templates
Zoho Campaigns offers a variety of sign-up form templates. Choose a template that matches your website, add the fields you need, and watch your subscriber list multiply.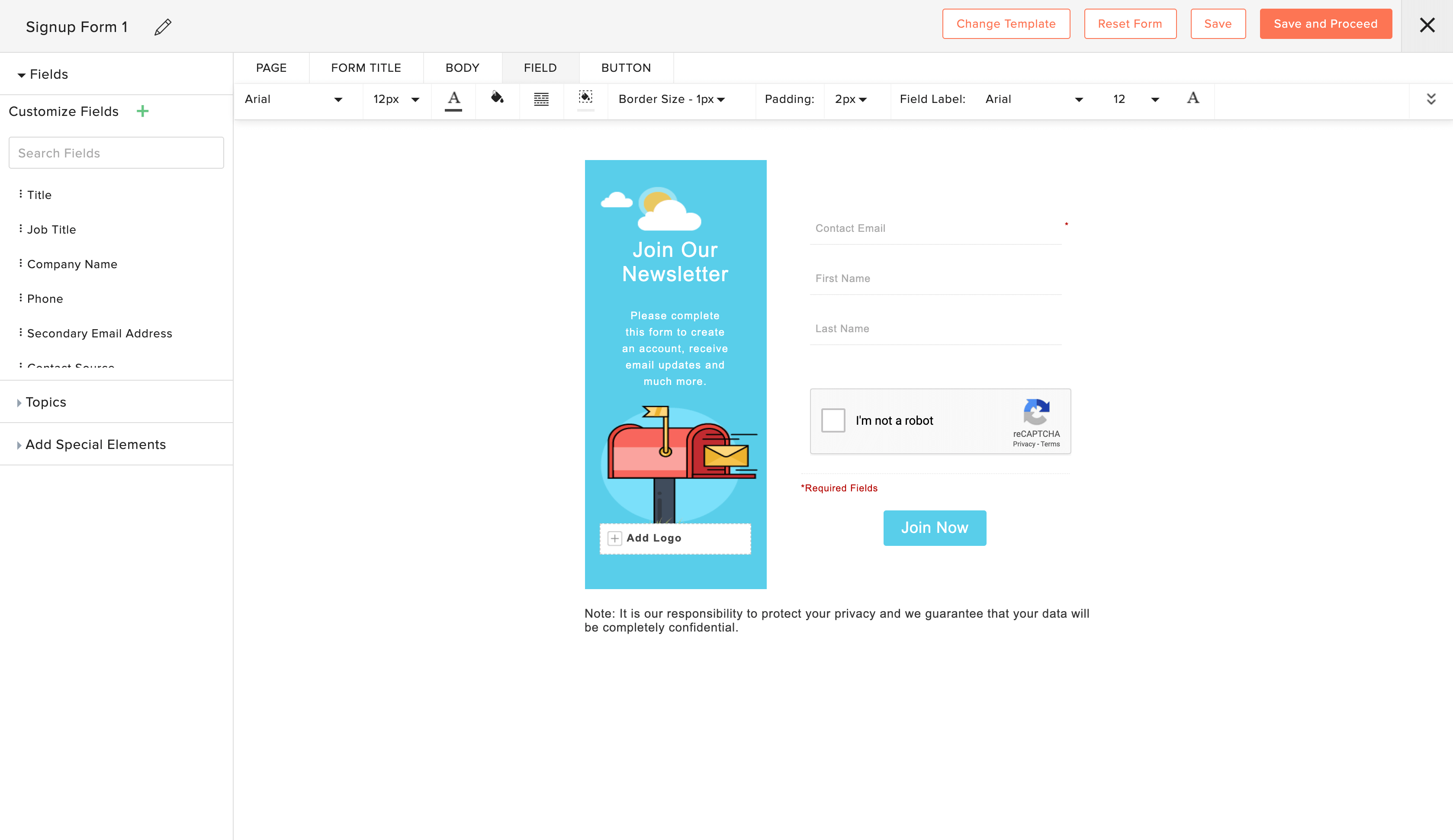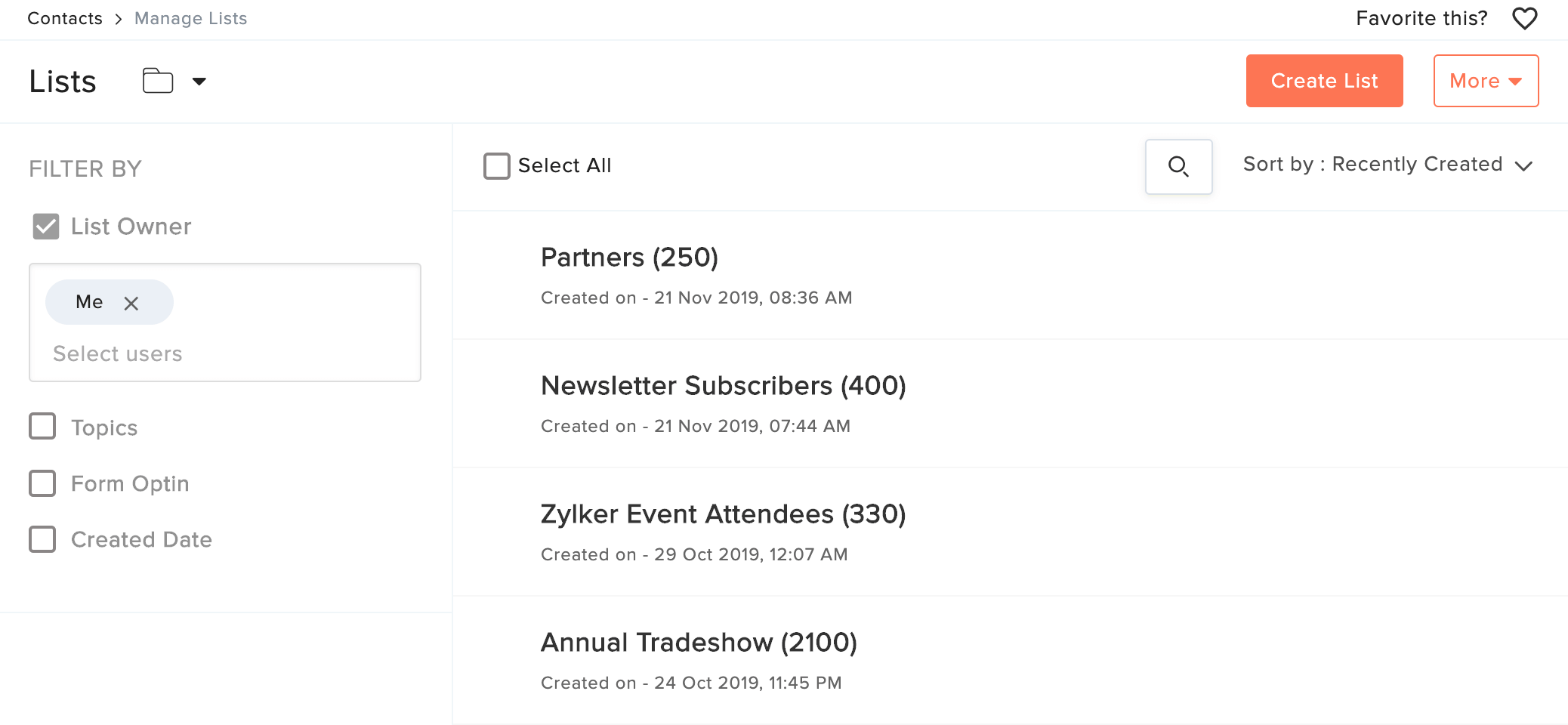 Mailing list management
The subscriber data you collect allows for instant segmentation. Keeping a clean, segmented mailing list helps you engage and nurture your leads through personalized content.
Send or schedule email campaigns
Deliver campaigns on any schedule you like thanks to automatic delivery. Schedule and send emails based on your recipients' time zones so they receive them at the optimal time no matter where they live.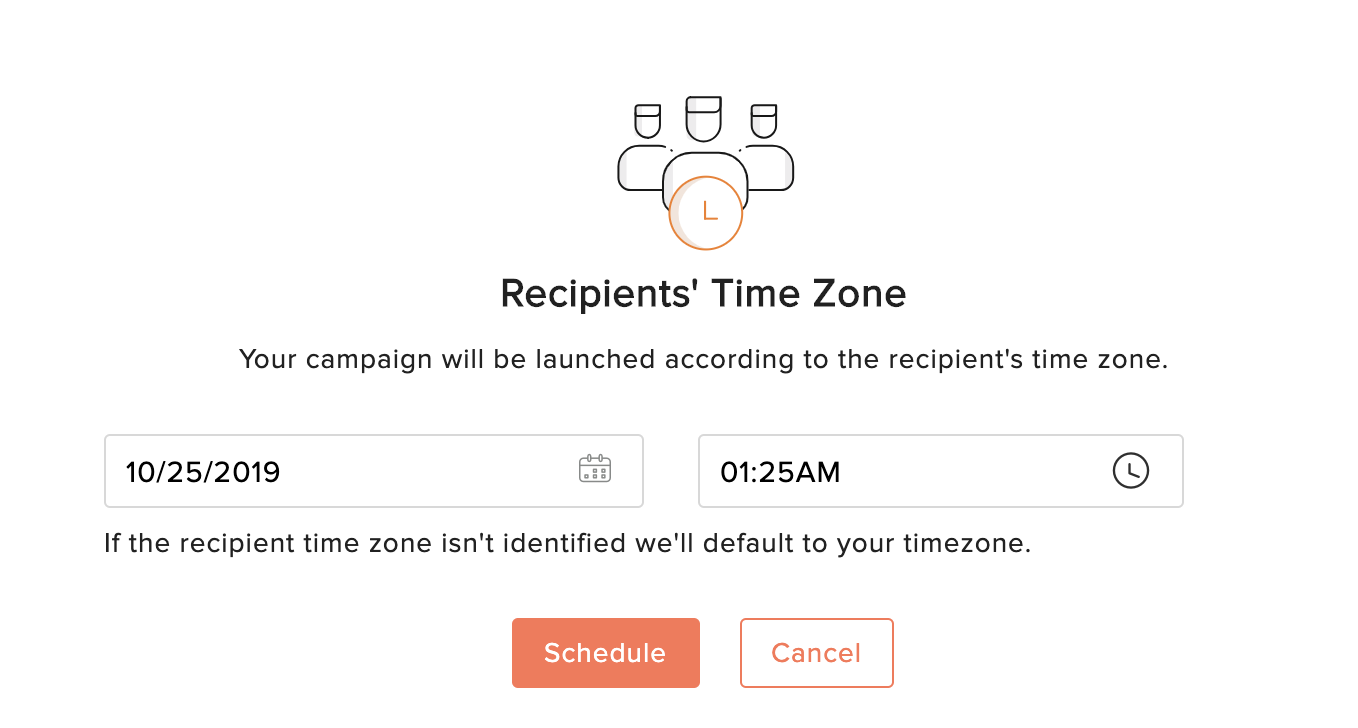 Easy automation with email workflows
With our drag-and-drop email workflows, set your own triggers and action elements, build unique engagement flows, and perform a wide range of actions from sending onboarding emails to pushing the most-engaged contacts to CRM.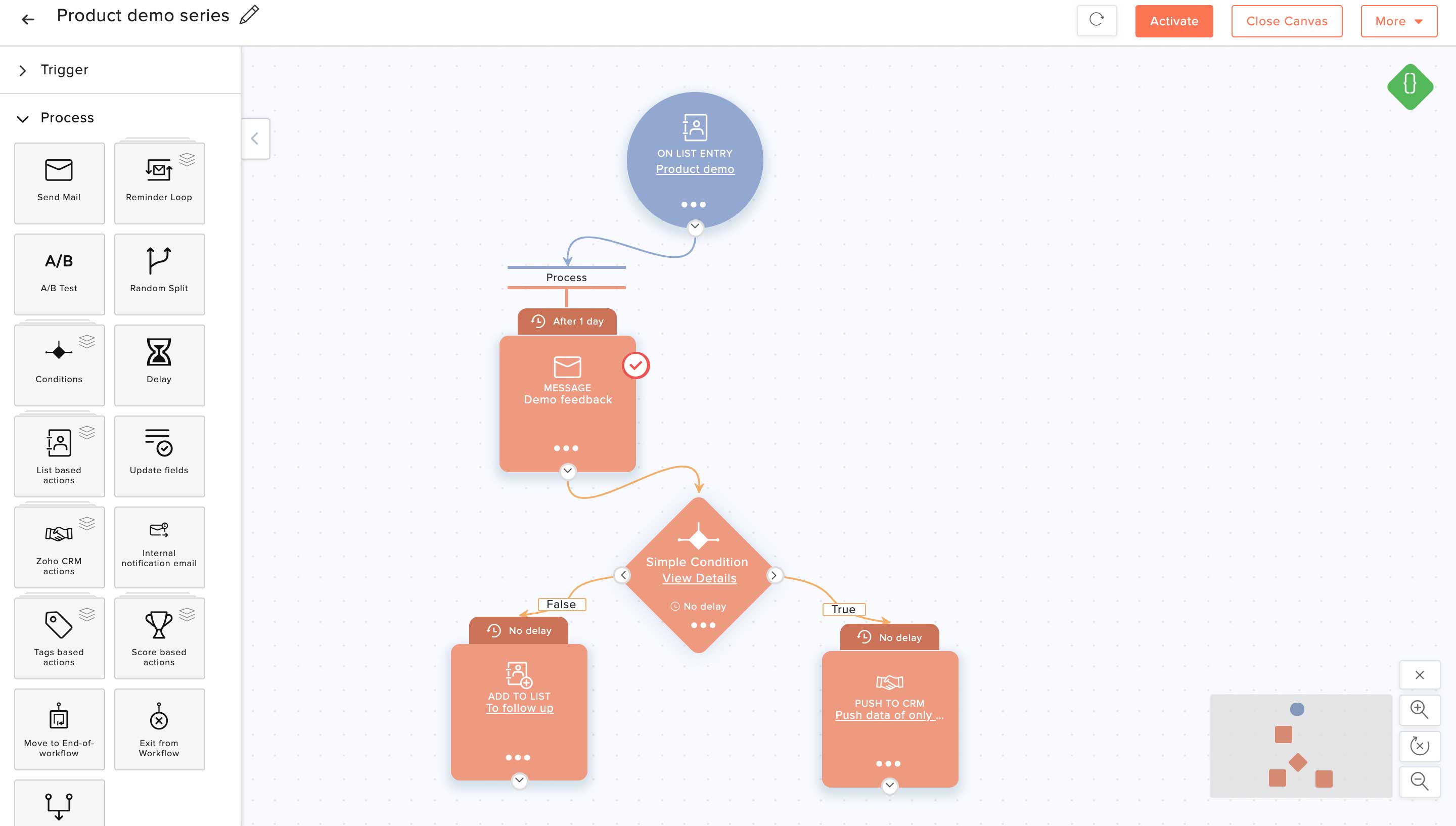 Word-of-mouth never goes out of fashion
Share your campaigns on Facebook, Twitter, and LinkedIn to expand your audience. Add social share buttons in your email campaigns and give your audience the freedom to spread the word for you.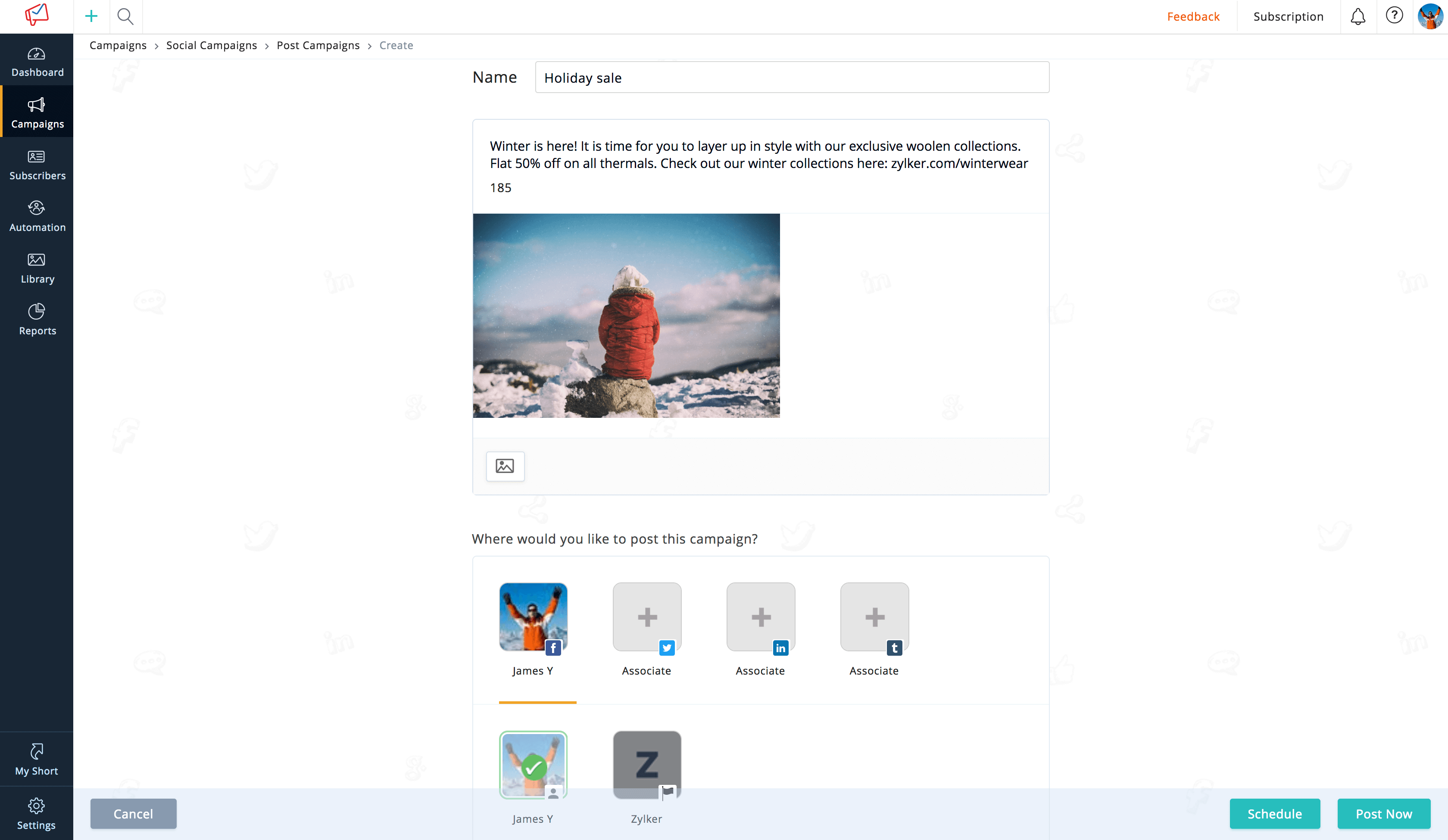 Measure your campaign performance with real-time reports
Get an in-depth analysis of how your audience interacts with your campaigns so you can make necessary adjustments and improvements. View statistics for unique opens, unique clicks, forwards, unsubscribes, and see which recipients interact with your campaigns.
Geo-tracking and device reports
Geo-tracking reports show from where your recipients' read your emails. Use this information to design and launch even more successful campaigns in the future.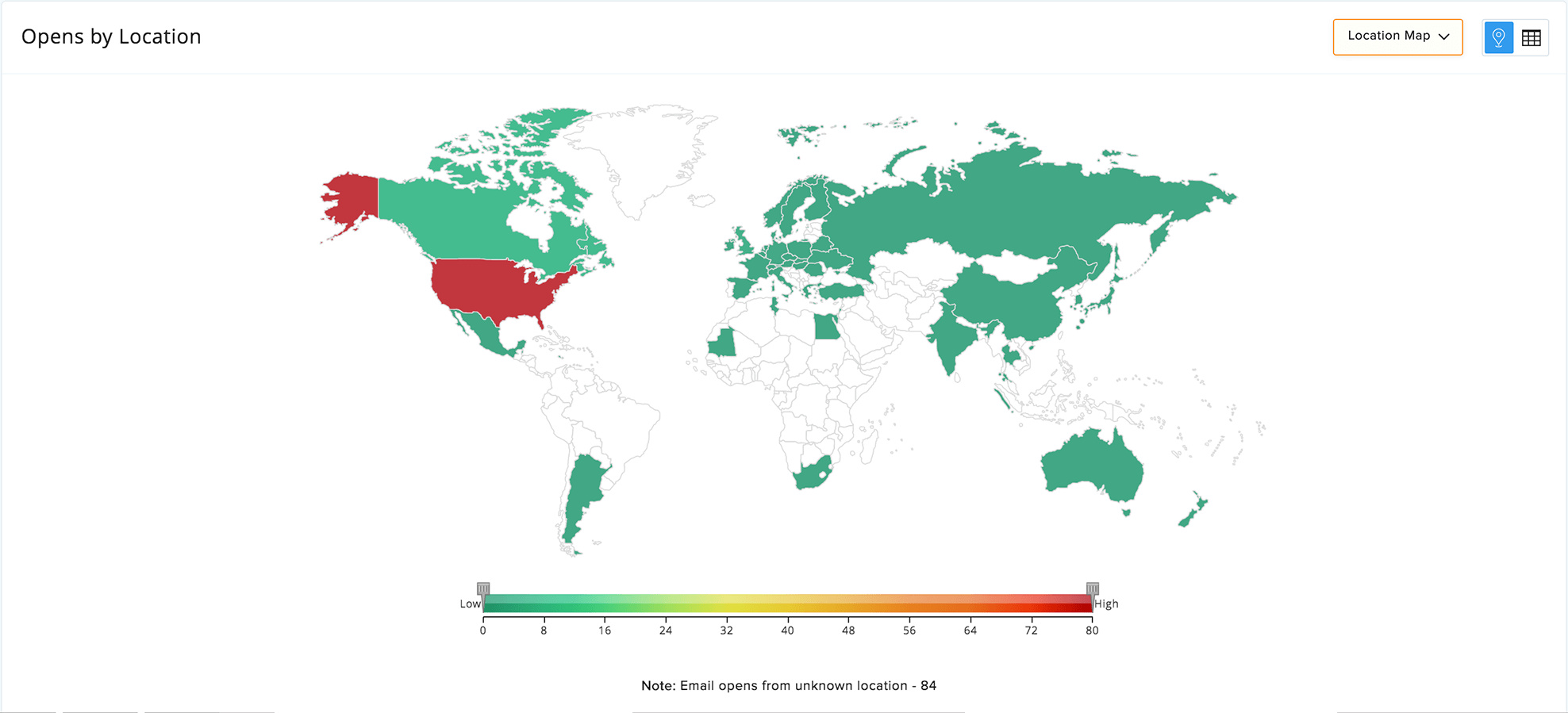 Social statistics
See how well your campaigns are performing on social media. Social reports tell you how many people have viewed and shared your campaigns across a variety of social networking sites.