Work together, win together
A common calendar for the entire team will help streamline the workflow and improve team productivity. Whether it's a feature release, a team meeting, or even a casual team lunch, keep your schedule updated and take control of the deadlines together.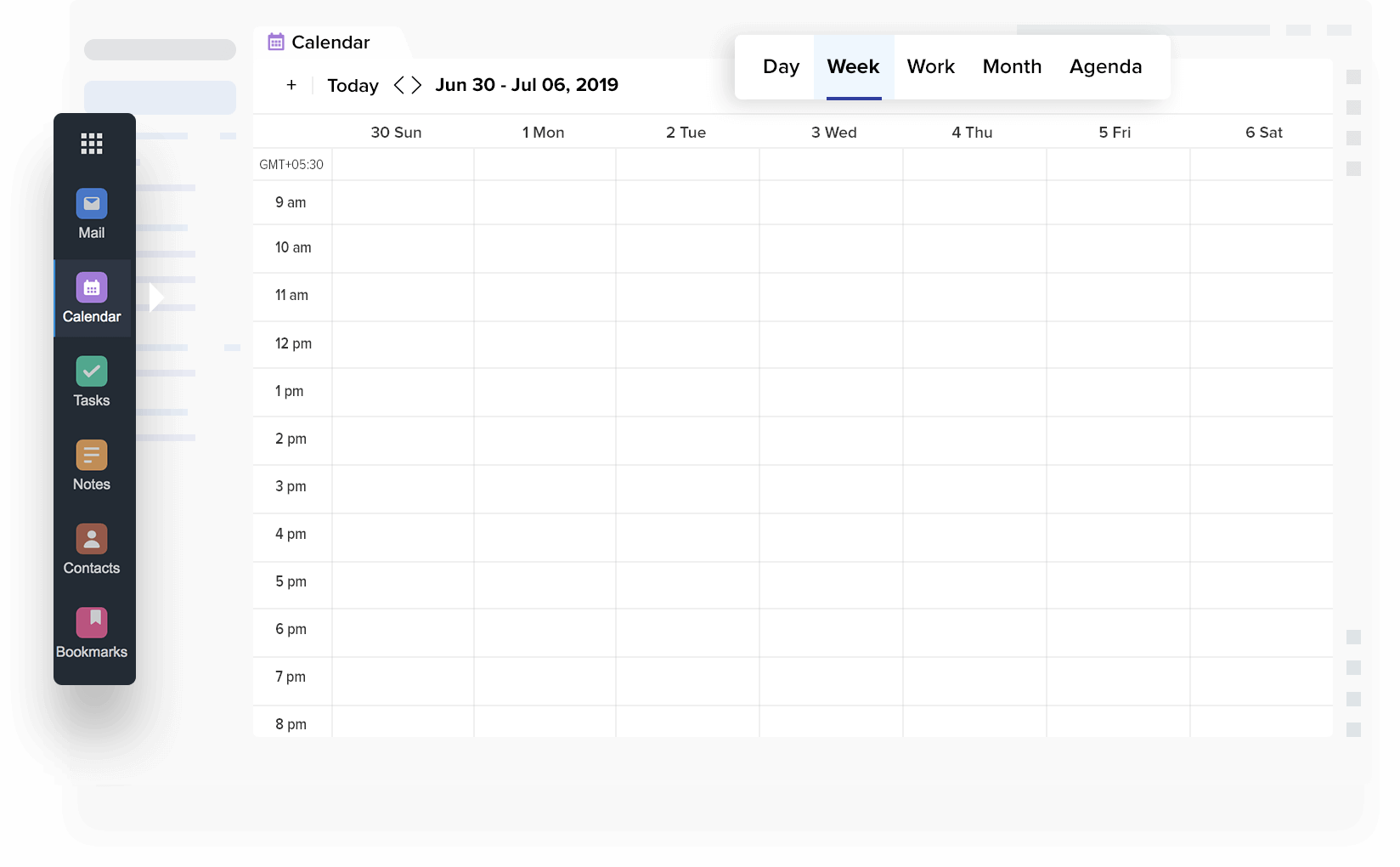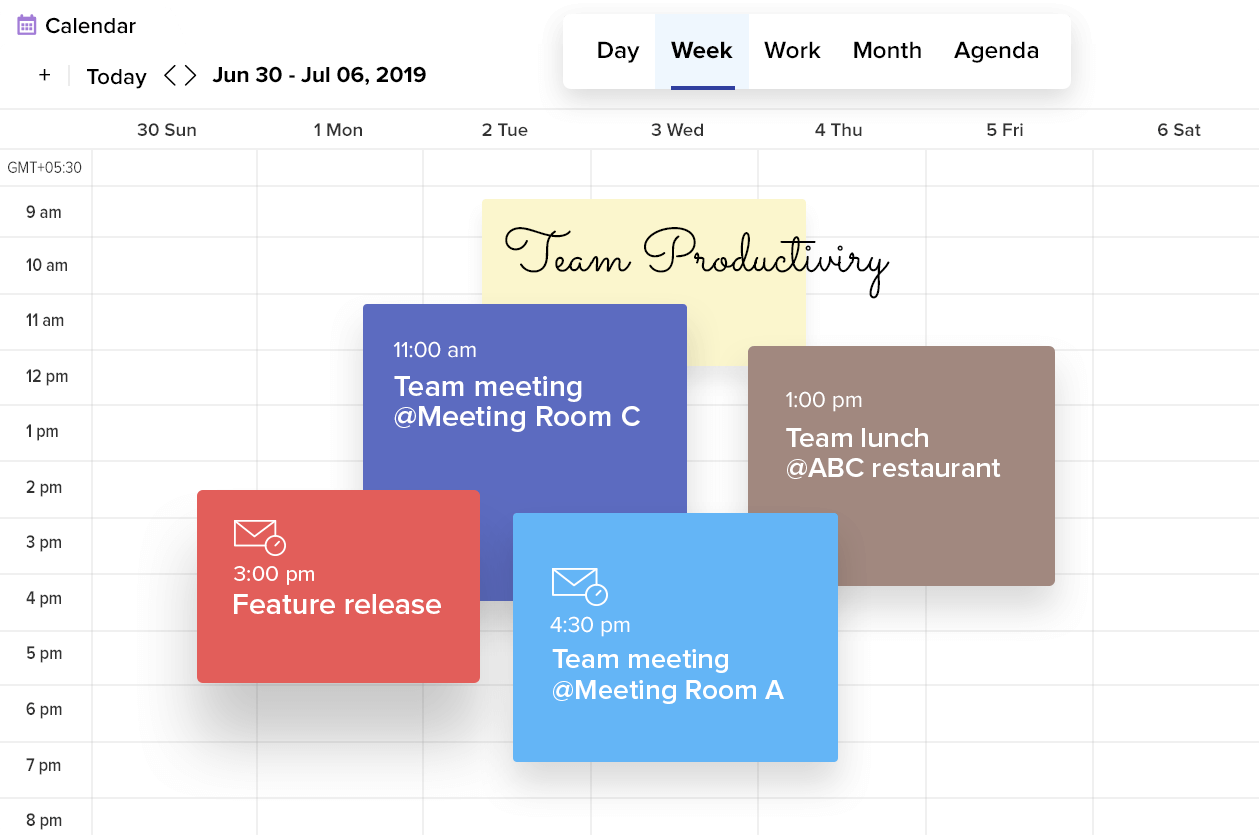 Organize events smoothly, no matter the occasion
Be it a two-week conference that needs to be planned from scratch or a recurring event like quarterly outings, you can create a calendar for a specific event with your team members. Get all the planning done from one calendar, and keep everyone involved posted about the progress.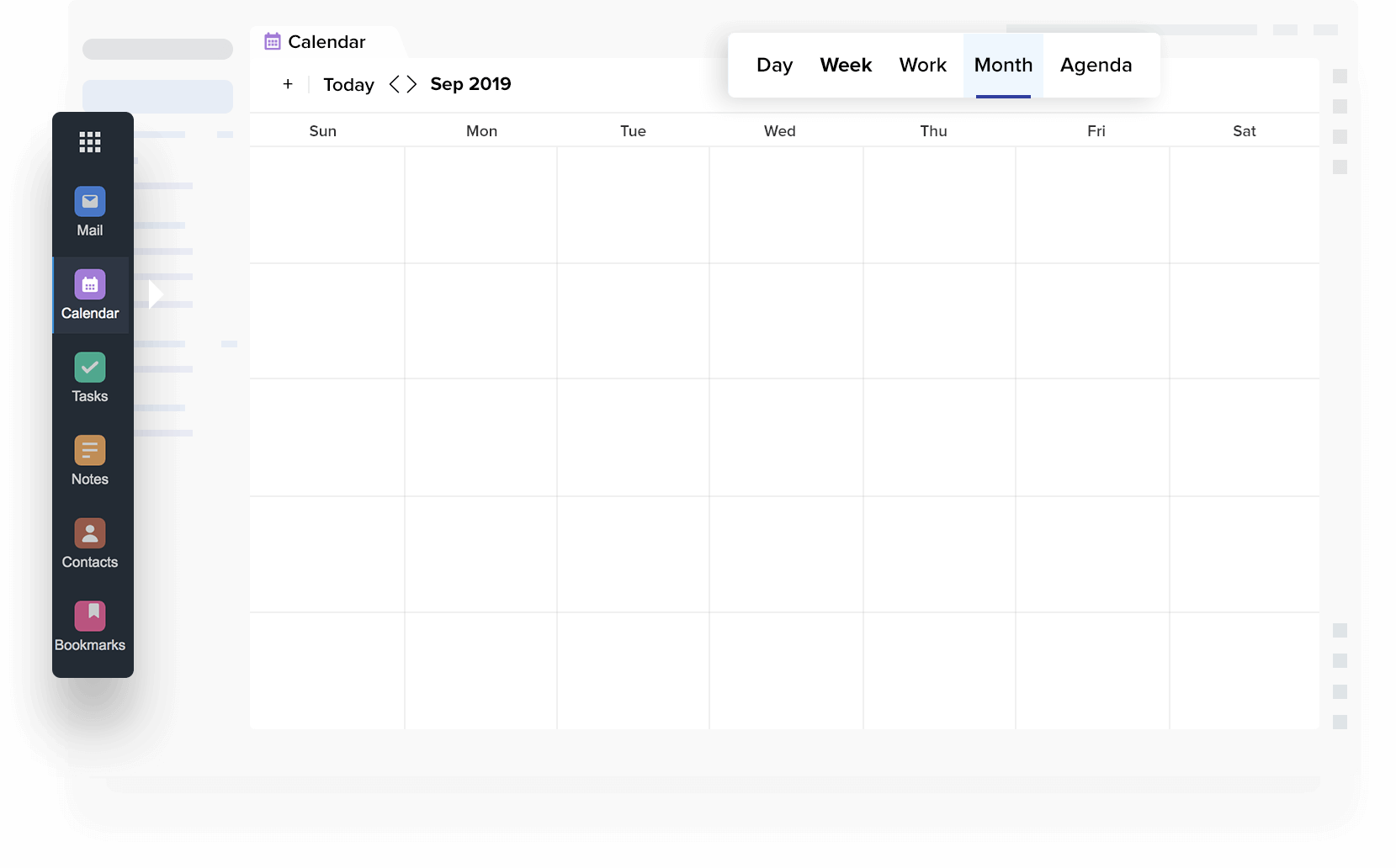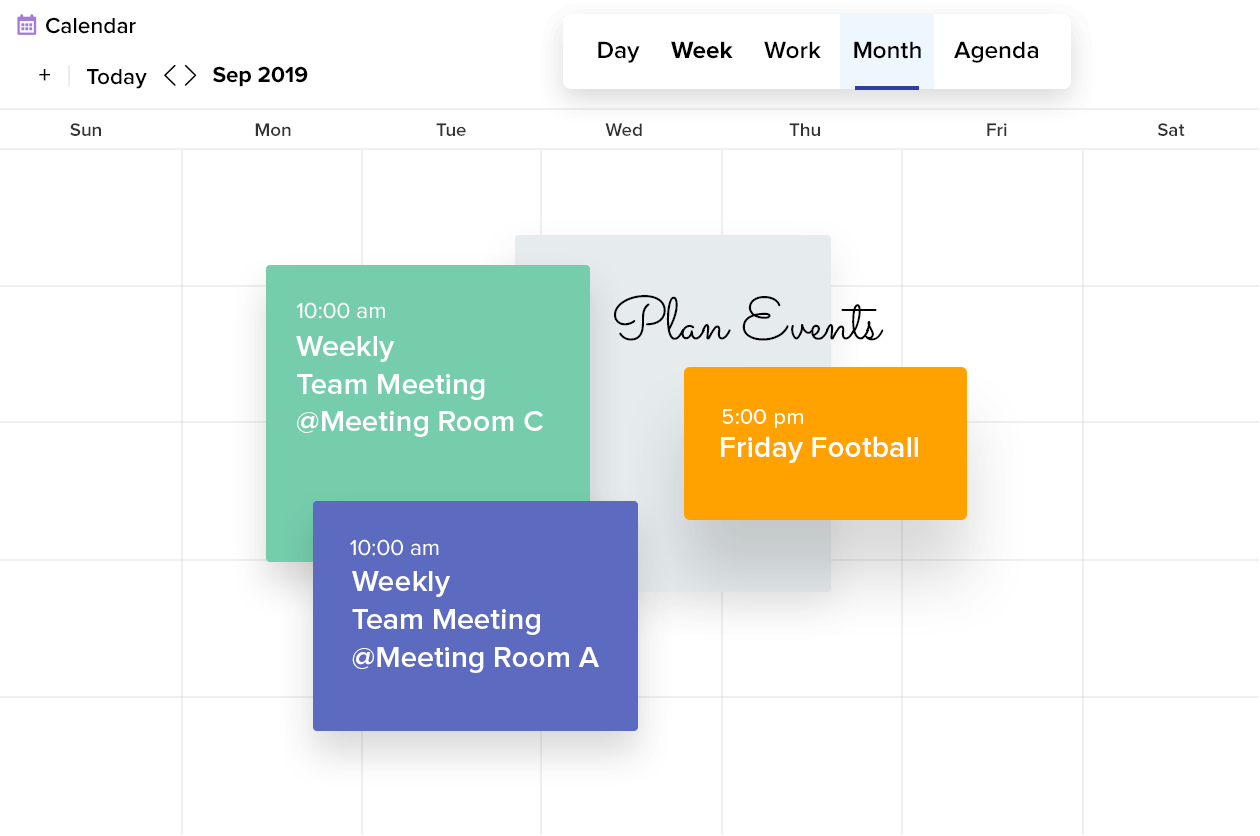 Produce quality content at just the right time
If you want to excel in social media marketing, you need to have a strong content calendar. Discuss your plans and chalk out a timeline for your social media posts, create a group calendar, schedule posts online, and get your marketing team going with its own content calendar.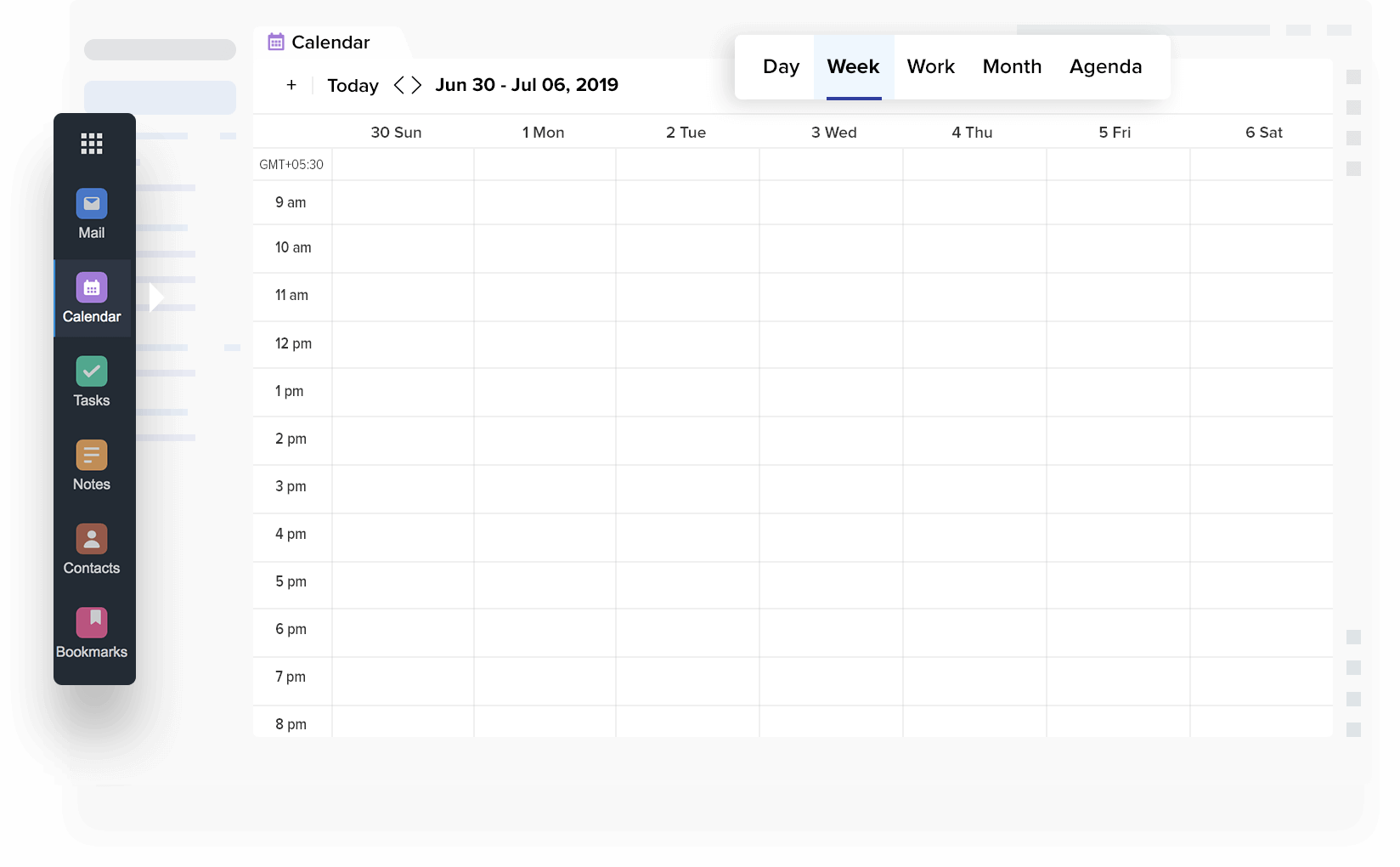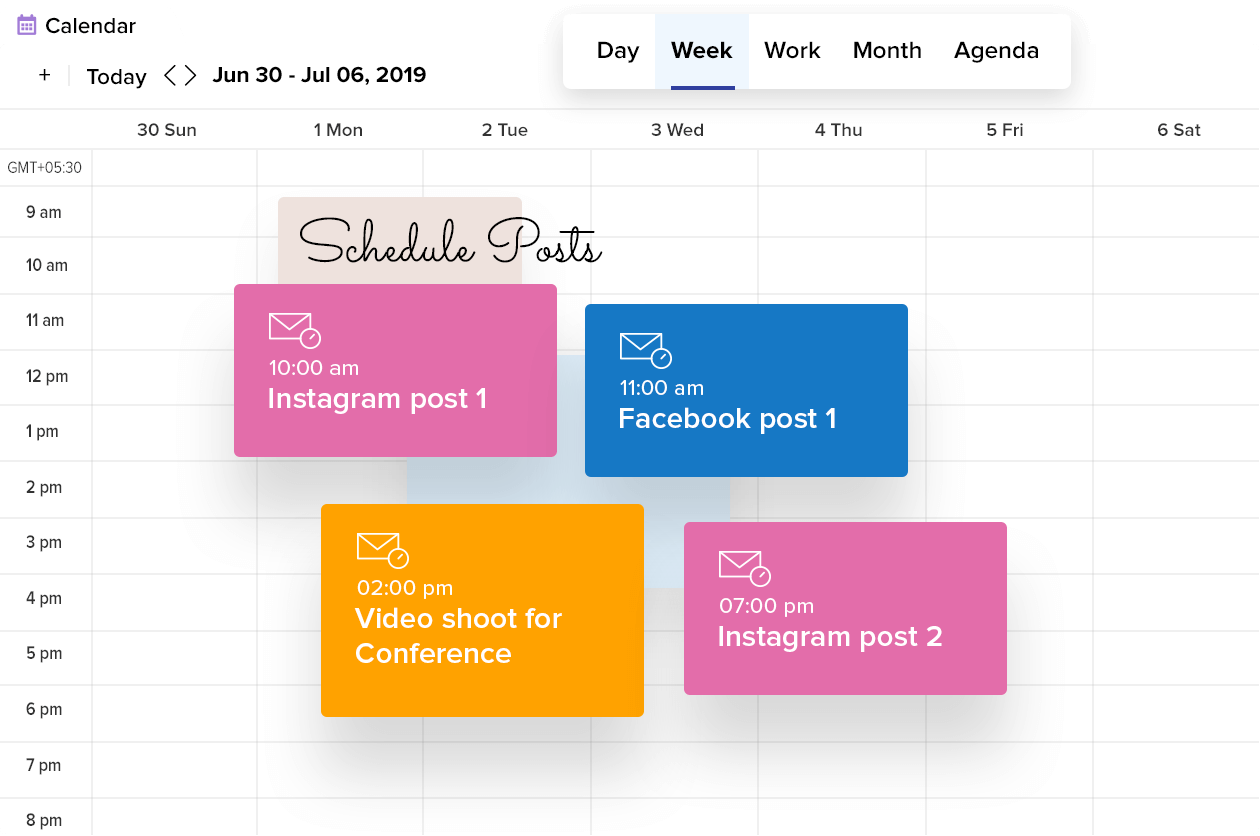 Don't let your appointments clash
Managing doctor appointments can be tricky because of the busy schedules involved. With an appointment calendar between assistants and the doctors, the assistant can view the doctor's free/busy status, so managing appointments becomes a breeze. These appointment calendars can be embedded on their website so patients can check availability and request a consultation.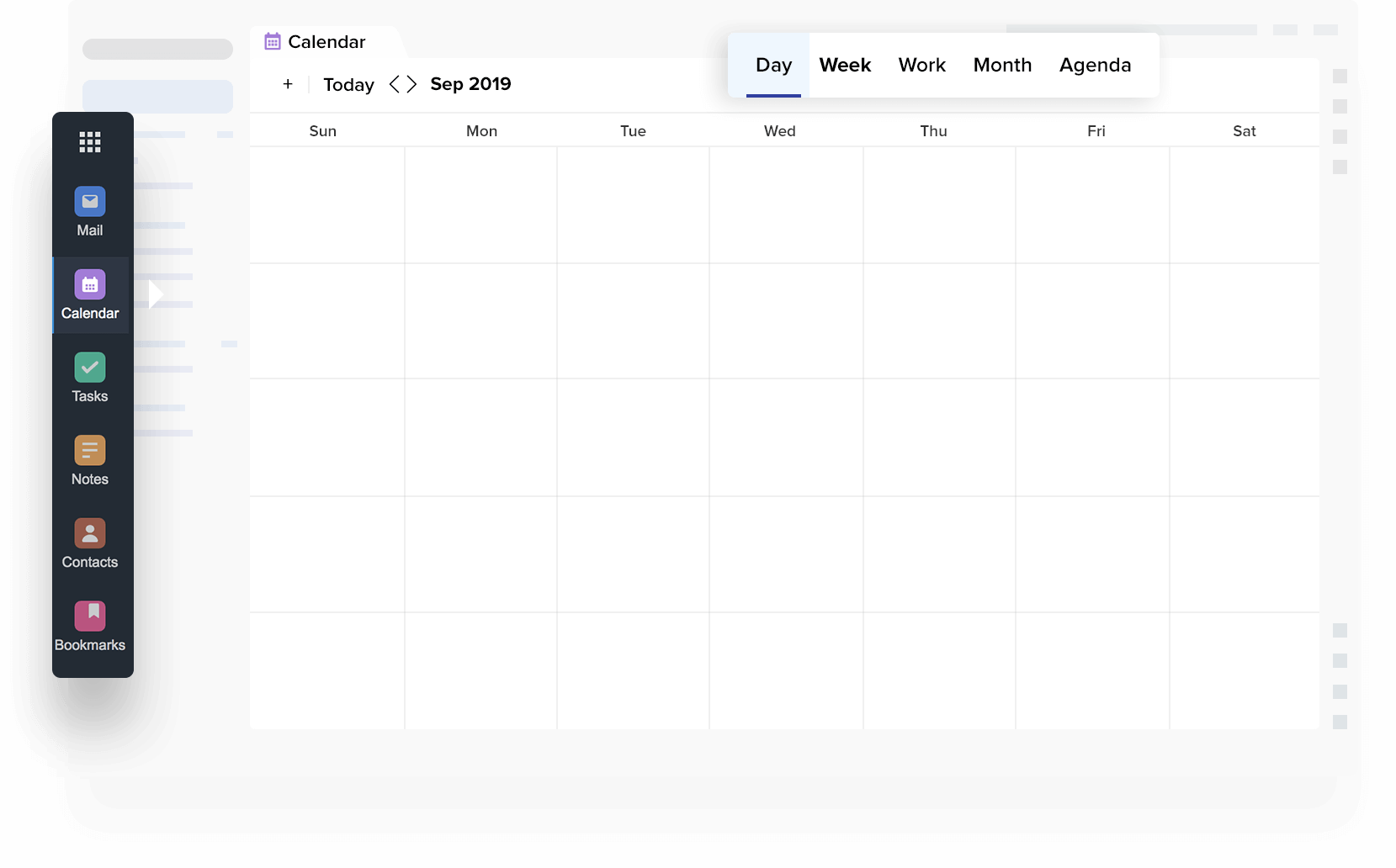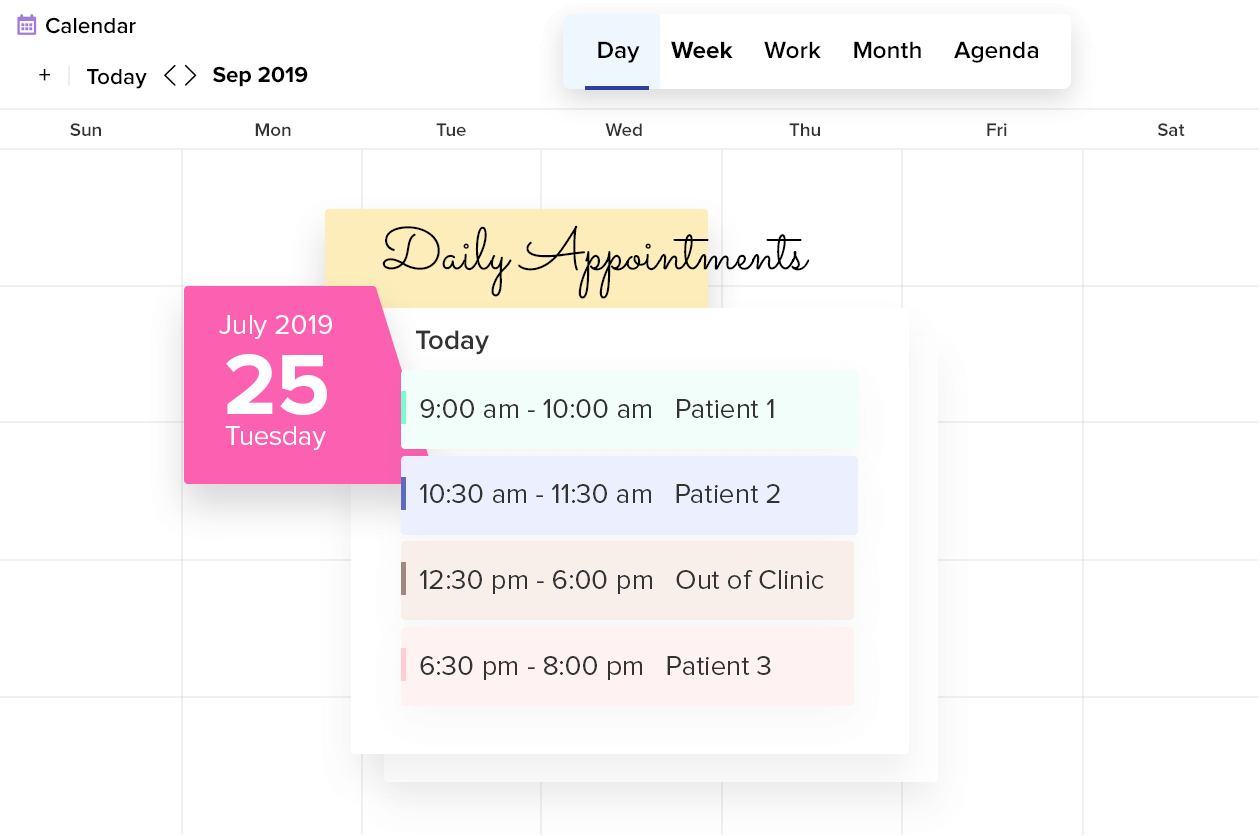 Keep your startup connected
Startup environments are usually buzzing with a lot happening at the same time. At a crucial stage like this, you cannot afford to miss out on meetings, client calls, or updates, despite limited staff. Having a universal calendar for the entire team works best, as you can keep each other updated and manage tasks successfully.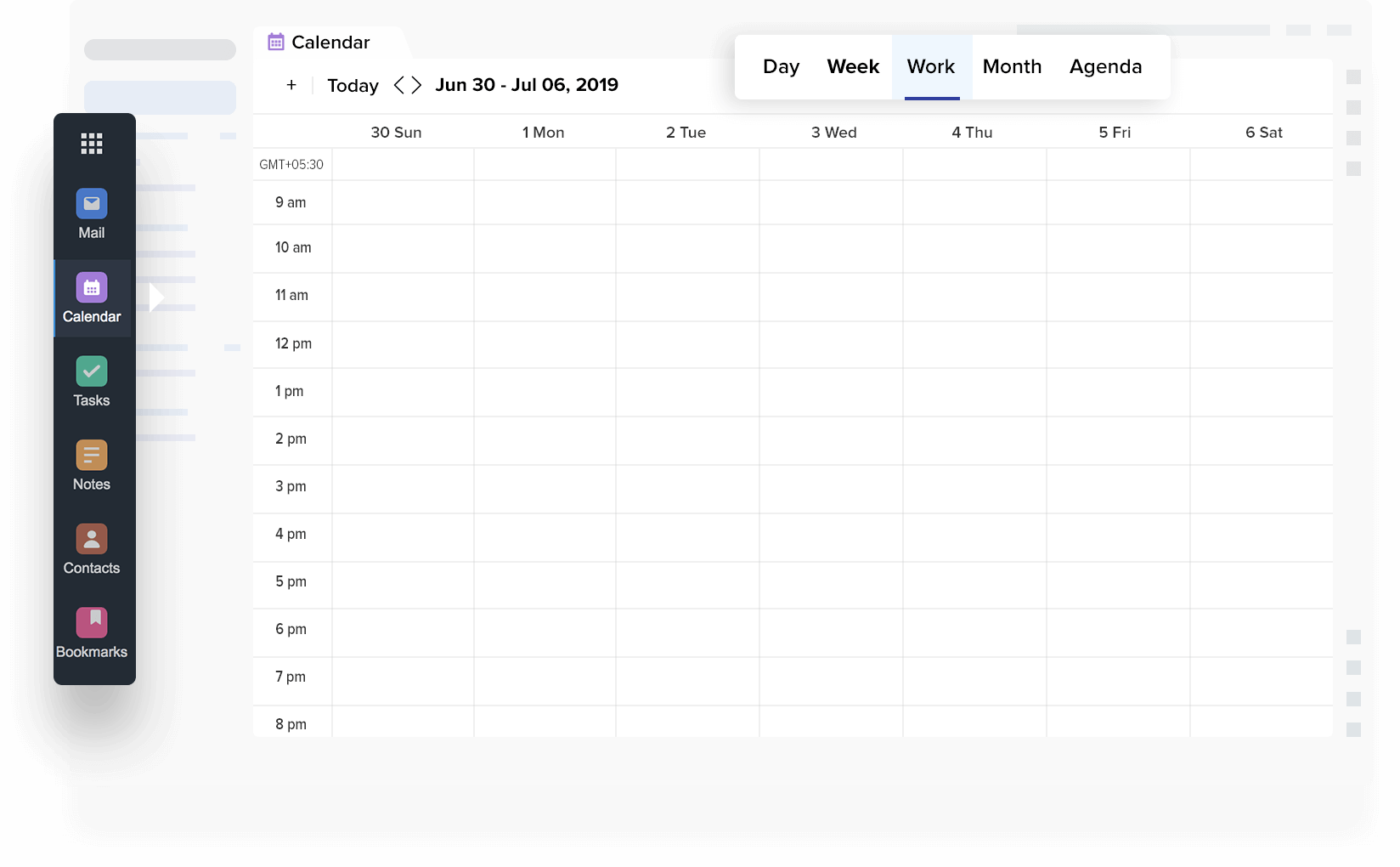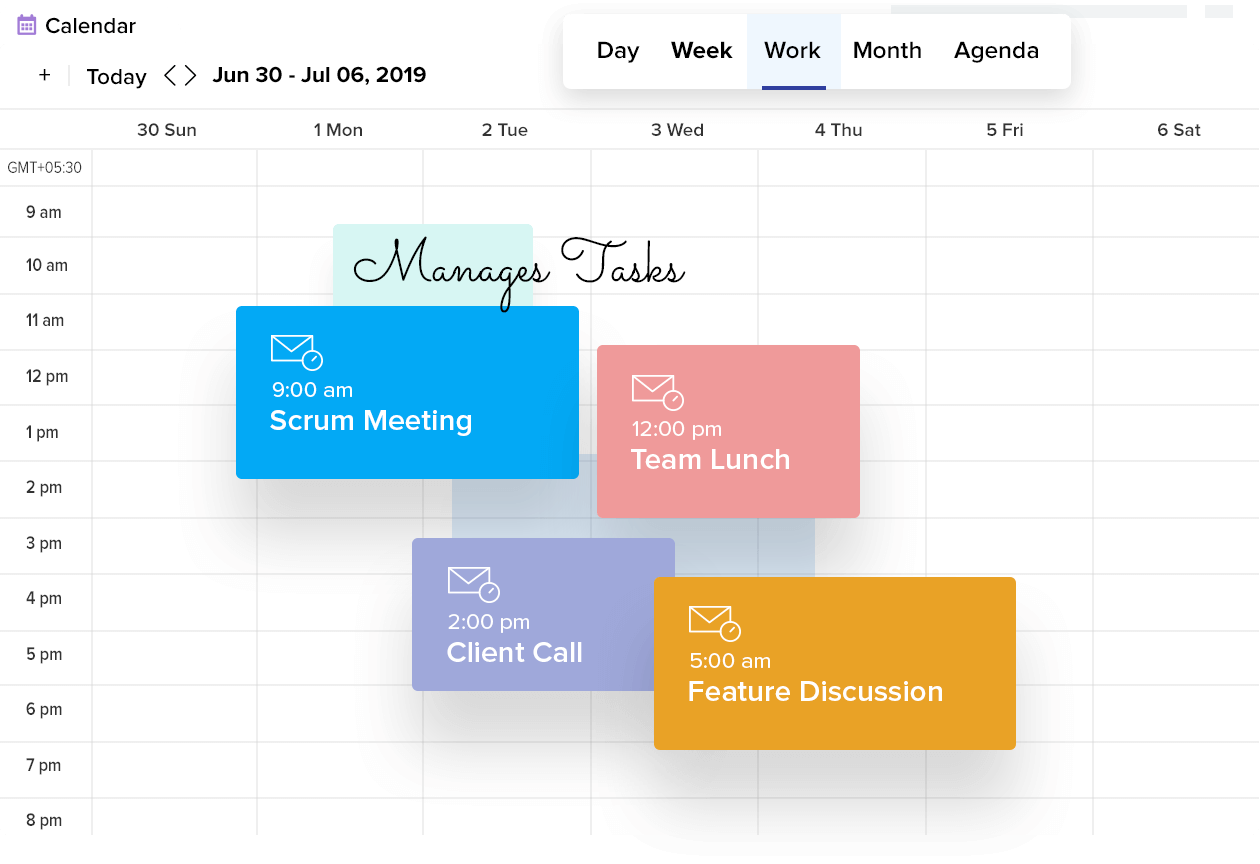 Frequently asked questions
Can I create multiple team calendars?

Yes, you can create multiple calendars for your team if you want.

Can I embed a team calendar in my website?

Yes, if you are the owner of the team calendar, you can embed the calendar in your blog or your webpage. You can fetch the embed code of the calendars owned by you on Zoho Calendar. This embed code can be integrated with your website's HTML code and the calendar will be added to your website. Click here to learn about how you can fetch the code and embed the calendar on your website.

Can I connect with external calendars on a different platform?

Yes, you can connect with calendars on different platforms.

Can I make a member as the group moderator?

Yes, when you add members to the Team Calendar, you can choose to make any member as the group moderator as long as you are the owner/moderator of the team calendar. Click here to learn more about how you can add a member as a moderator.

Can I unsubscribe from a team calendar?

Yes, you can unsubscribe from a team calendar. If you want to stop receiving updates about the events in a group calendar that you are a part of but do not own, and want to remove the group calendar from your list, you can unsubscribe to the team calendar. Learn more