What is Zoho BugTracker?
Zoho Bugtracker is a free tool that lets you log, track, and fix issues to help you deliver the best possible products.
Learn more
What an integrated platform means for your business
File tickets as bugs
Spending your valuable time handling bugs from cluttered inboxes? Close the gap between your customer support and development teams by filing bugs right from Zoho Desk.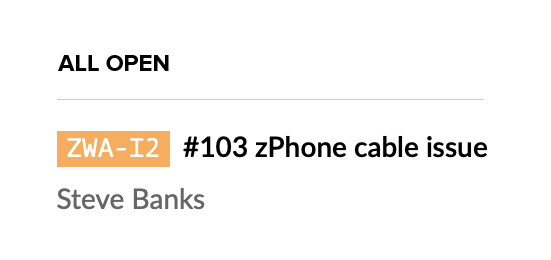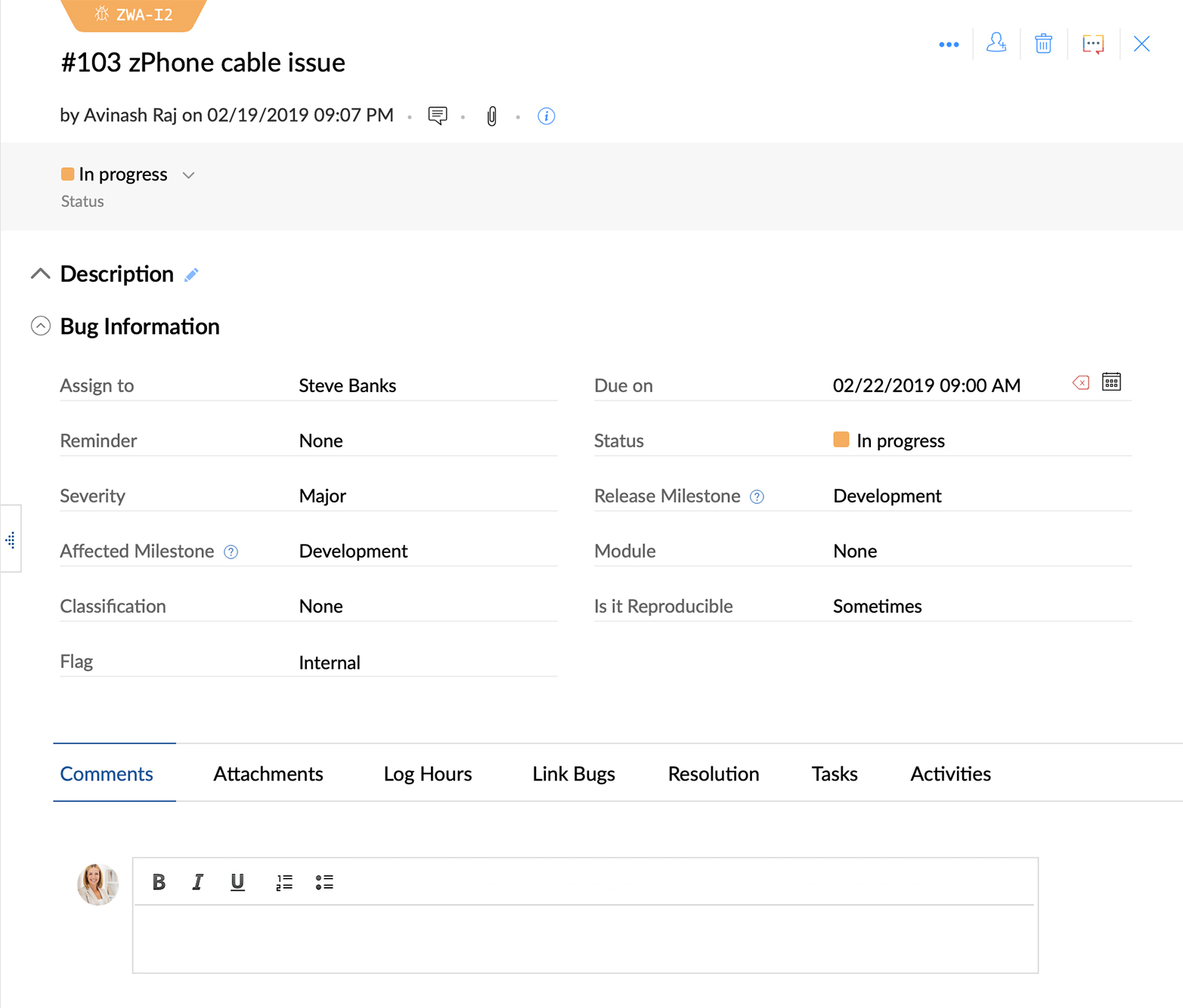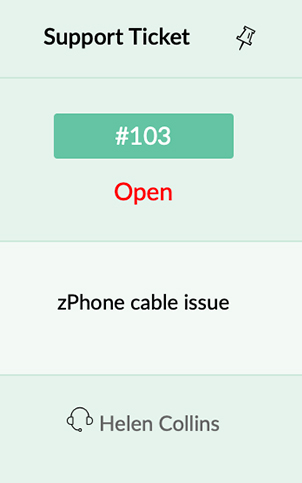 Information is more transparent
To better serve your customers, it is crucial for teams to know how important an issue is, how it affects your customers, and what impact an issue fix or an update has had. If a bug has an associated ticket, view the ticket details in BugTracker. Similarly, get all the bug information in Desk.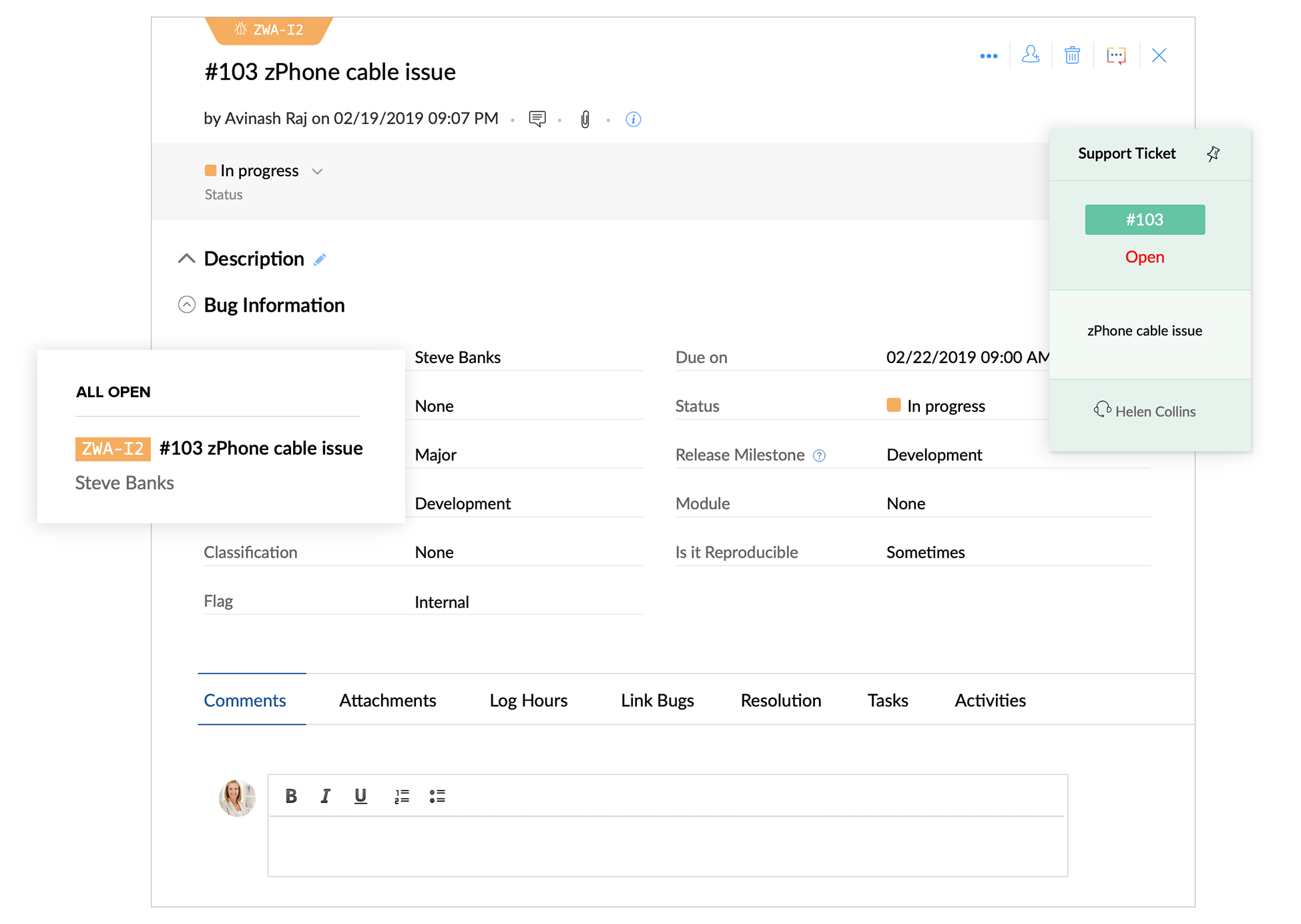 Always be in the know
Your developers need to know if an issue persists or has escalated. Whenever there is a response to a support ticket, this will immediately be pushed as a notification as well as feed update in BugTracker.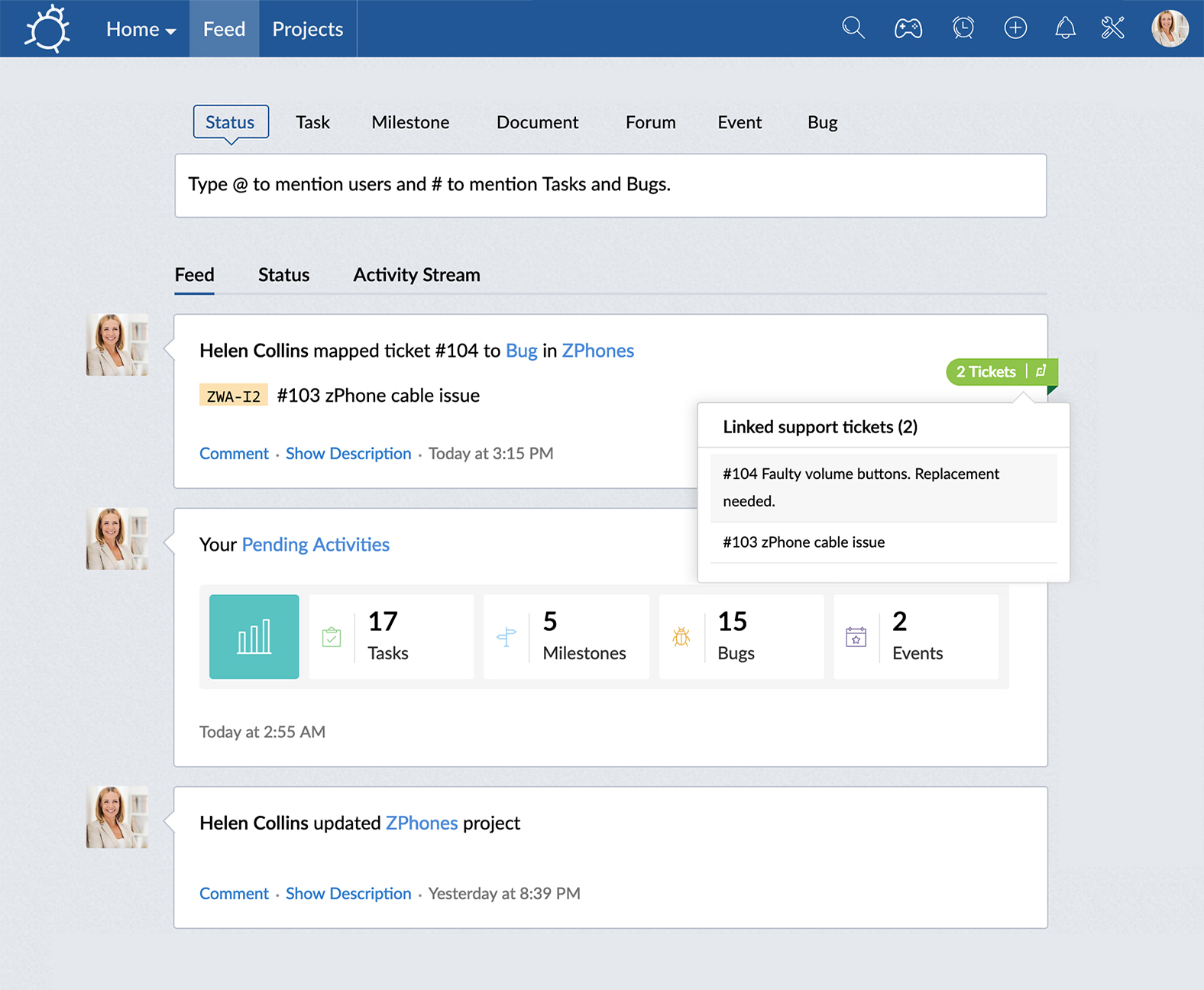 Converse seamlessly
Comments and attachments made to a ticket in Zoho Desk are updated to its associated bug in Zoho BugTracker and vice versa. Your online conversations are synced across products to give you the full picture of how issues are getting resolved.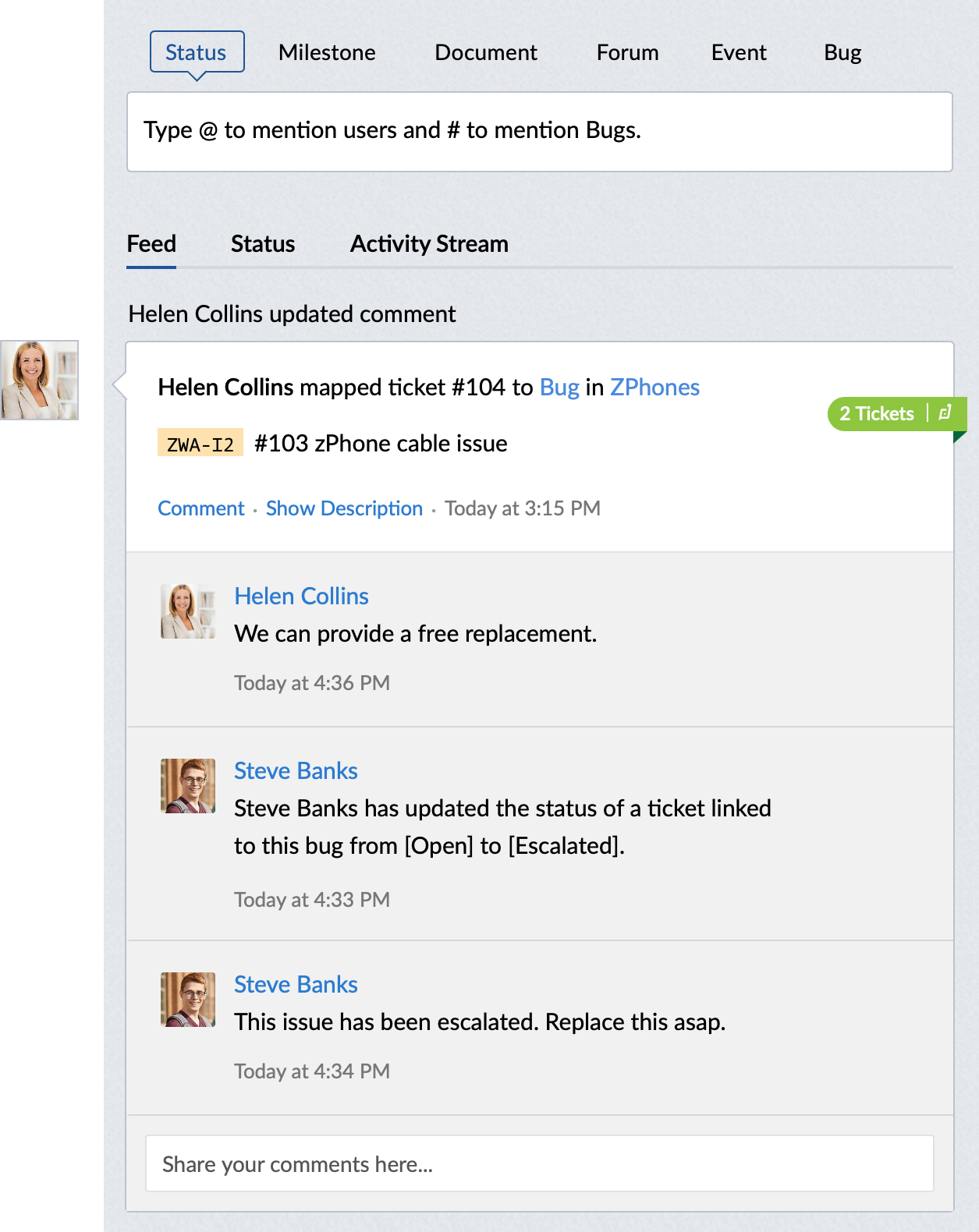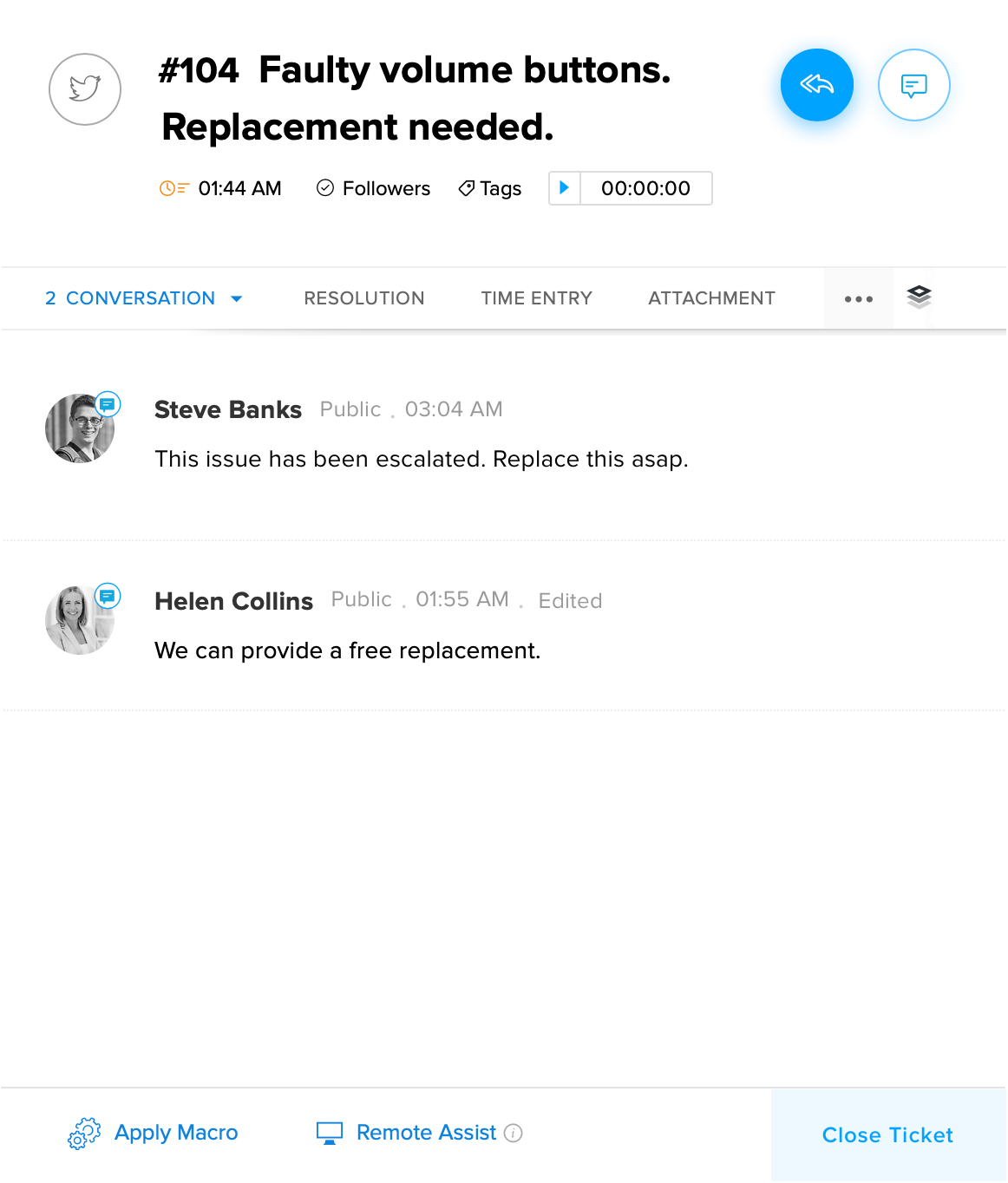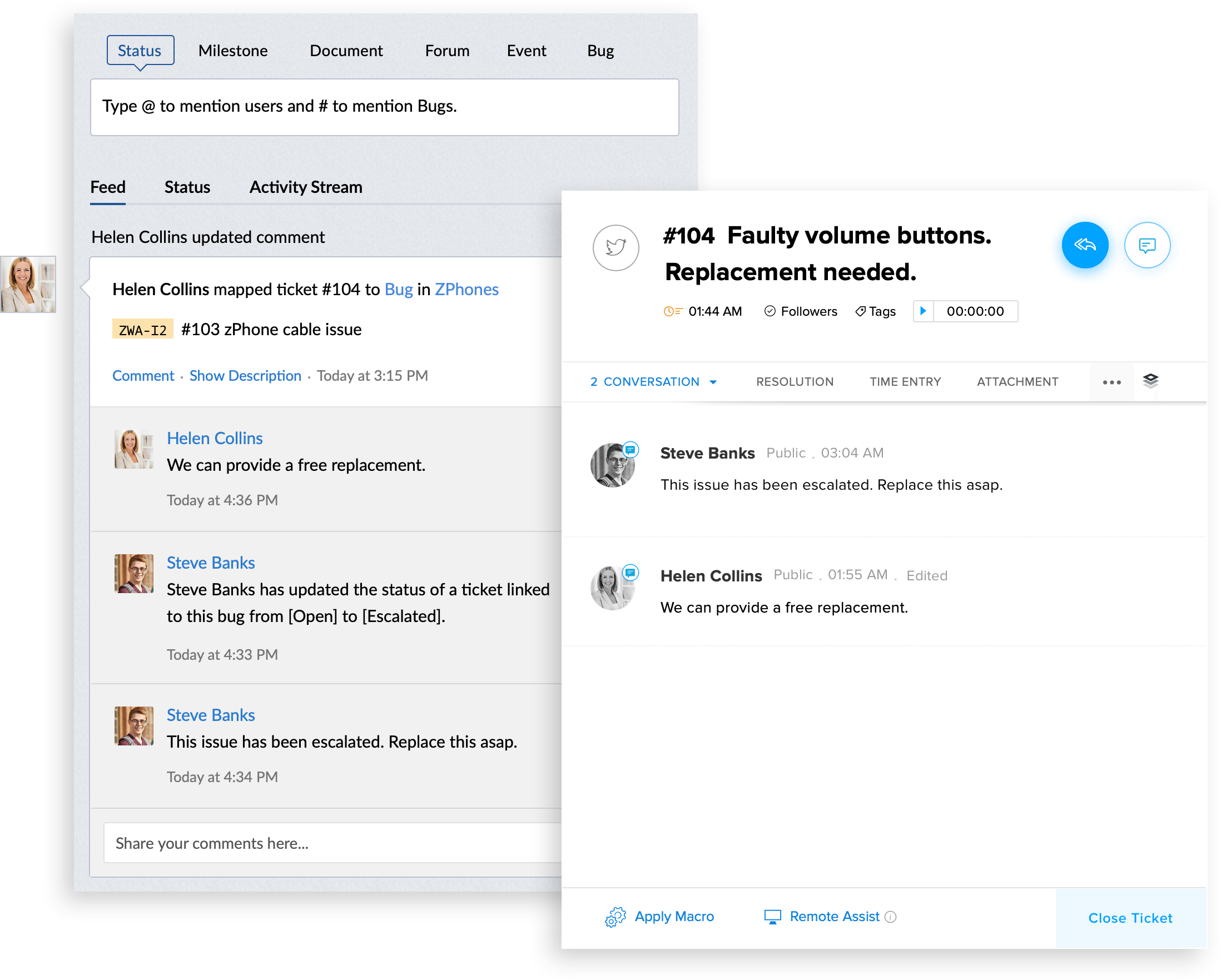 How it works
Integrated bug tracking is just a couple of steps away!
Learn More
Connect
Login to your Desk account and enable the integration from the Setup page by entering the email address for your Bugtracker account, and your ZCS Key.
Access
After authentication, map a desired department in Zoho Desk to related projects in Zoho Bugtracker to route the bugs and get started.
Great things happen to those who integrate. So what are you waiting for?
Sign up for free