Reading Time:
3
minutes
Once you have delivered a product or service to your customer, it's time to collect the payment. As a business owner, helping your customer make the payment as smoothly and efficiently as possible is one of your most important tasks.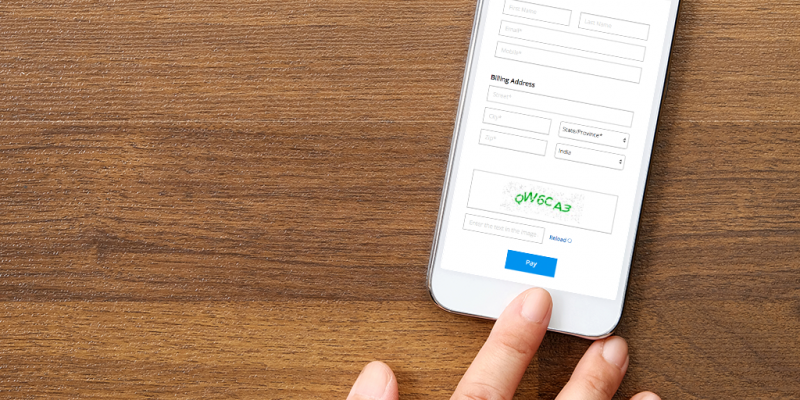 You probably already know how important online payments are, and how much they help with cash flow. Offering your customers the option to pay online for the product or service ensures that they have a comfortable experience paying you, and don't have to deal with the hassle of taking time to hand in cash or deposit checks. To receive online payments, you will need to direct customers to an online payment page, where they can enter their card details and make the payment.
Setting up and hosting a payment page requires technical coding knowledge, financial investment, and compliance with PCI security standards, to ensure customers' sensitive information is handled properly. This makes you liable to the risks of payment errors or security breaches that may occur during a transaction. Additionally, you will need to customize these pages to reflect your business's brand.
Zoho Checkout is a tool that lets you customize payment pages in just a few clicks.You can also connect to one of many popular PCI-compliant payment gateways to collect payments.
This article will look at what payment pages are, who should use them, and how using an application like Zoho Checkout to customize your payment page can help you collect payments.
What are payment pages?
Payment pages are specific pages you direct your customers to in order to make payments. This is where your customers enter all the necessary details to pay for their purchase. Typically, these pages will send this information to the payment gateways for payment processing.
Payment pages will have fields open for customers to enter details required to make the transaction, such as their name, billing address, card number, and phone number. Your customers can then enter their card details or banking information and securely submit the information to be processed by the payment gateway you've set up.
Why use Zoho Checkout to create custom payment pages?
Zoho Checkout is an online tool that allows you to personalize payment pages and integrate with multiple payment gateways to collect payments online. It supports b both one-time and recurring payments.
Here's how Zoho Checkout can help your business:
Remove hassles of creating and hosting payment page: While it is not impossible to design and host your own payment page, creating one requires a lot of time and resources, which you may or may not be able to afford. To collect payments from customers, you need PCI certification, which presents another challenge, given how strict those security guidelines are. With Zoho Checkout you can easily set up a payment page and start collecting payments in multiple currencies from your customers right away. You can even create and use multiple payment pages for each type of transaction. For example, you could have one payment page for collecting funds for a charity, and another payment page for collect payments from regular customers. All you need to do is sign up, personalize your payment page with the templates and themes already available, plug in the URL link to your website or online portal, and leave the hosting and payment processing part to Zoho Checkout.
Receive payments securely: When making any kind of transaction, security is top priority. Information your customer enters on a payment page needs to be securely transmitted, and cannot be mishandled. Payment pages created using Zoho Checkout are all SSL encrypted and PCI DSS (Payment Card Industry Data Security Standards) compliant. Zoho Checkout does not store your customer's card details.This means any information your customer sends can only be seen by your customer, your payment gateway, and their bank. This removes any security risk during the transaction.
Integrate seamlessly: With self-hosted payment pages, once a payment page has been created, you will need to find a way to integrate with payment gateways that accepts all the currencies you deal with. This can be tedious and expensive. Payment pages created using Zoho Checkout already come integrated with a host of payment gateways, including PayPal, Stripe, Razorpay, WePay, Payflow Pro, Payments Pro, Authorize.Net, Forte, WorldPay, and 2Checkout. You can choose any one of these to accept payments and the integration takes just a few minutes.
Create a more effective payment page today!
You can't collect online payments without a payment page, so your payment page is an essential aspect of your business. Making sure your payment page reflects your business' brand, and providing a smooth checkout experience for your customers is important. With Zoho Checkout you can make sure your customer is encouraged to pay you on time. Not only does Zoho Checkout simplifies the process, it removes the hassle around creating and hosting a payment page all by yourself, and provides your customer a smooth payment experience to match your great product or service.