Round-the-clock scheduling
Set up your business information and viola! You'll get a complete booking page that lists your services, prices, and availability. You can embed or share the page as-is or spruce it up with your logo, custom messages, and URL. Your clients can make appointments anytime from any device.
Billing and notifications
Feel free to charge fees upfront or specify a security deposit to make sure clients are serious. We'll track your payments all the way through and even send you confirmation emails or texts for upcoming appointments. What's more, you can configure reminders for your clients and eliminate forgetful no-shows.
Group classes
Whether you're offering a two-hour consultation, a one-day intensive class, or a five-session course, add and manage group classes from a single Zoho Bookings account. You'll get individual pages for each class or consultation so you can share and embed only what's necessary.
An organized schedule is within your reach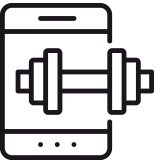 Gym and club managers
Every gym or club needs a front desk manager. You're taking appointments, showing people around, or flipping through the ledger for last-minute cancellations and openings. Zoho Bookings can be your online partner for schedule management, and you can finally take a sip of that almost-cold coffee on the counter.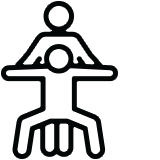 Personal trainers
Whatever you coach—yoga, soccer, jumba, wrestling, boxing, or other—being a private trainer involves a lot of moving around. Sometimes clients visit you, and other times you travel to conduct classes. Zoho Bookings can help you sync your ever-changing schedule and make the most of your time.
Say hello to smart scheduling