Give your business a routine that isn't mundane
Online class booking
List your classes on one accessible page. Share or embed your booking page on your website with a custom logo, messages, and URL. Offer your customers the comfort of online scheduling while establishing credibility.
SMS and email notifications
Set up confirmations and reminders for your staff and your clients. Even a friendly text message 30 minutes before class can drastically reduce no-shows.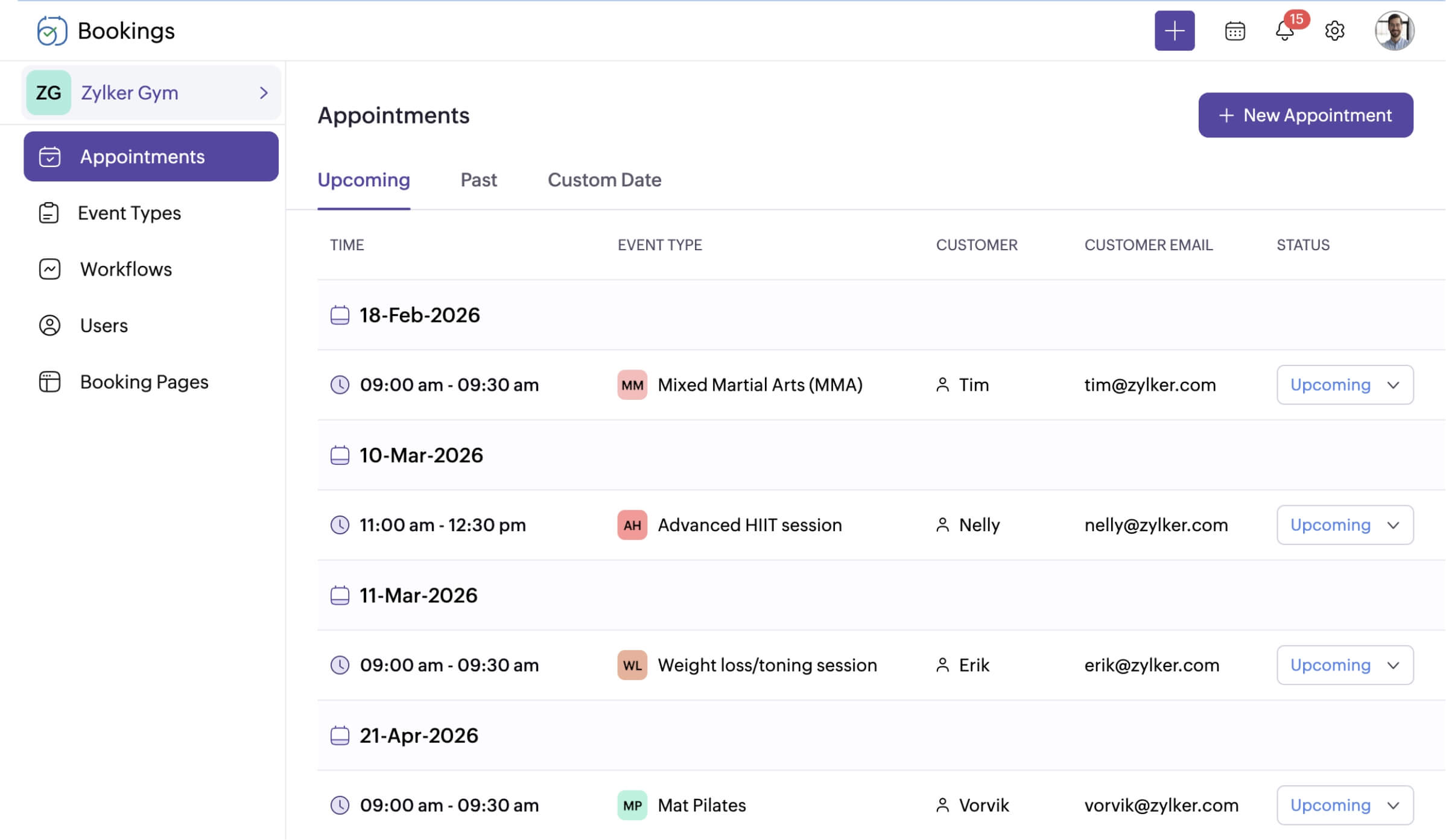 Offer customers an easy-to-book online system for your gym sessions.
Bills processing
Showcase your charges and collect them in full or in instalments. We'll track your payments all the way through and make sure you don't have to deal with awkward conversations.
Client management
Access your customers' contact details, appointment history, and upcoming schedules on Zoho Bookings. You can even sync this information with your existing CRM system.
User membership
Let clients sign up and update their profiles and preferences. They can schedule appointments and also sync their Google and Zoho calendars so they show up on time, every time.
Staff mobile app
Invite your team to Zoho Bookings. Not only can they update working hours and sync calendars, but they can also manage schedules from our mobile apps for Apple and Android devices.
Informative reporting
Create reports to analyze workloads, appointments scheduled, no-shows, popular courses, and more. Whether introducing a course, merging classes, or inviting specialist trainers, rest assured that every decision is backed by facts.
A partnership worthy of a lifetime
Try Zoho Bookings—no upfront fees and no credit card necessary
Get Started
Say hello to smart scheduling