Make your schedule work out for you
Anytime scheduling
Give clients the convenience of booking from anywhere at any time by sharing or embedding your booking page on your website. Personalize it with your logo, prices, and any other important information, and you'll never have to explain your services in lengthy phone calls again.
Calendar sync
Connect your Google and Zoho calendars, and we'll automatically block off the dates and times you're unavailable for new appointments. Every new booking will also show up on your personal calendars so you can always stay on track, regardless which calendar you most use.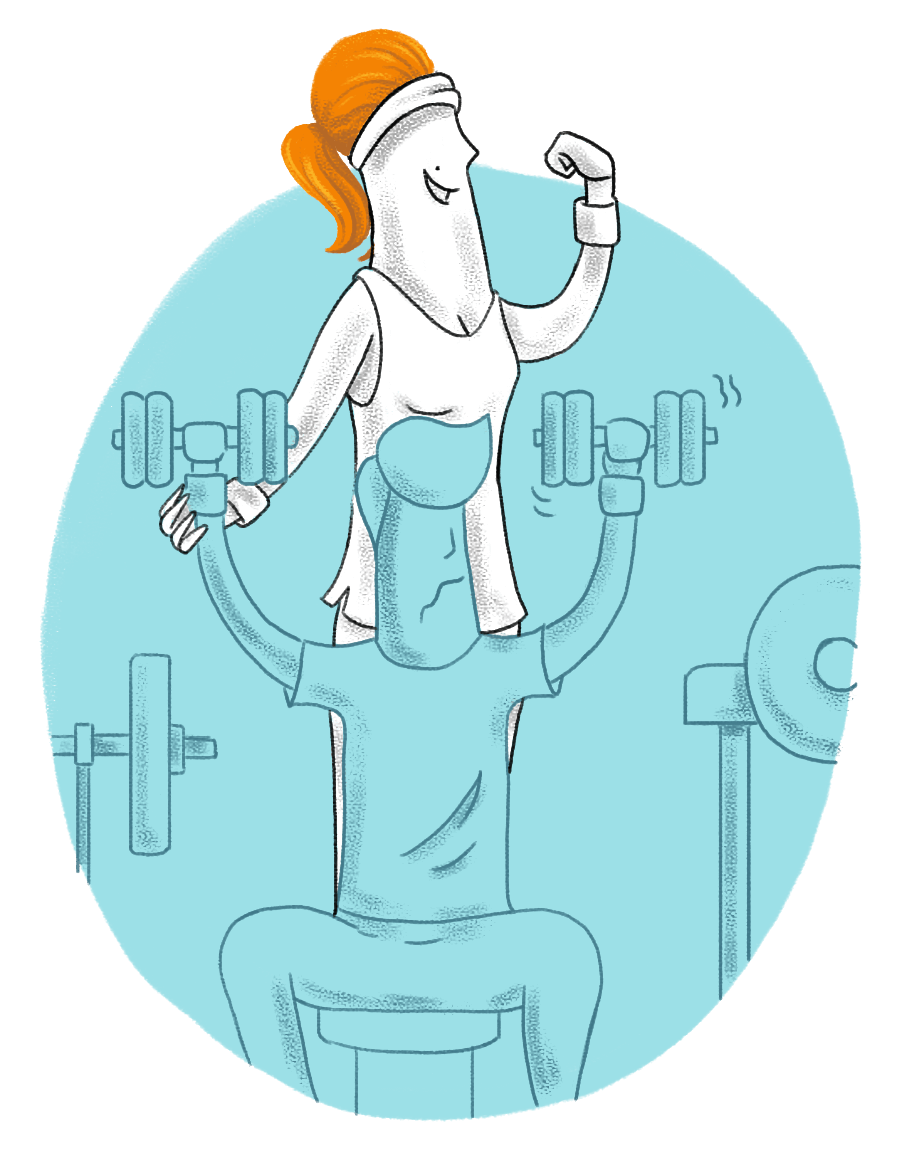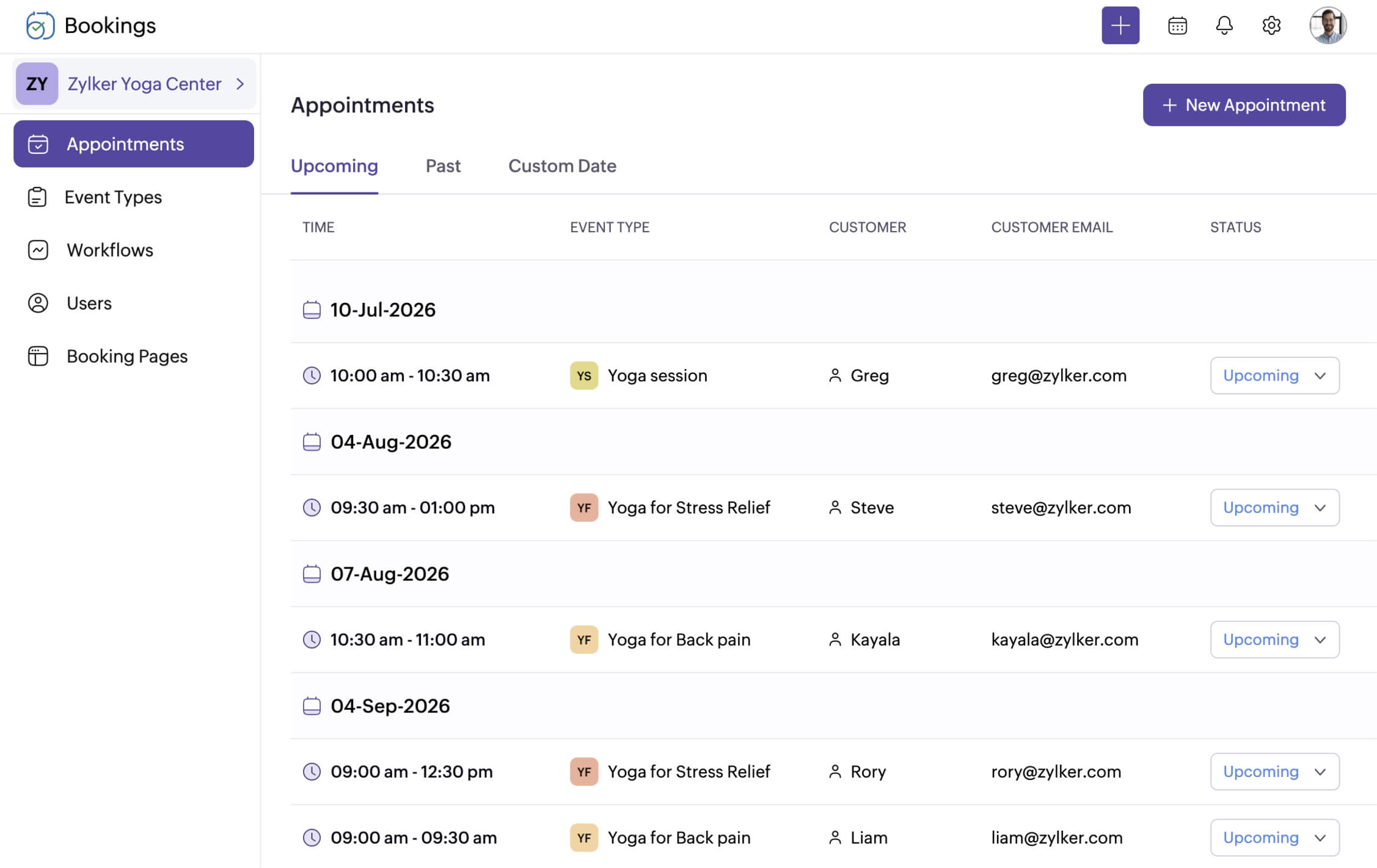 Train yourself to get used to the comfort of online scheduling.
Text and email reminders
Say goodbye to no-shows—sometimes, a simple nudge is all it takes. Configure confirmation alerts and reminders for upcoming appointments, reschedules, and cancellations.
Recurring classes
Offer a series of sessions without worrying about tracking them. Set up recurring services that span weeks or months, and we'll make sure to send reminders to your students.
Progress tracking
Let clients sign up for an account where they can update their profile and preferences, view their status and notes from previous sessions, and even schedule new ones. You can measure every client's progress right from your dashboard.
Payment processing
Be sure that your clients are serious by requesting payment or deposits up front. Display your fees so customers know what it costs to book your services. We've partnered with popular vendors like PayPal, Authorie.Net, and Stripe so you get paid right on time.
Mobile app
Stay connected no matter where you are or what you're doing. Download our mobile apps for Apple and Android devices and access client details, upcoming appointments, class histories, and more.
Progress begins with an organized schedule
Try Zoho Bookings—no upfront fees and no credit card necessary
Get Started
Say hello to smart scheduling