Pitching to sponsors: A 10-point guide for event organizers
Pitching to sponsors: A 10-point guide for event organizers
Last Updated: July 7, 2020
39.7K Views
8 Min Read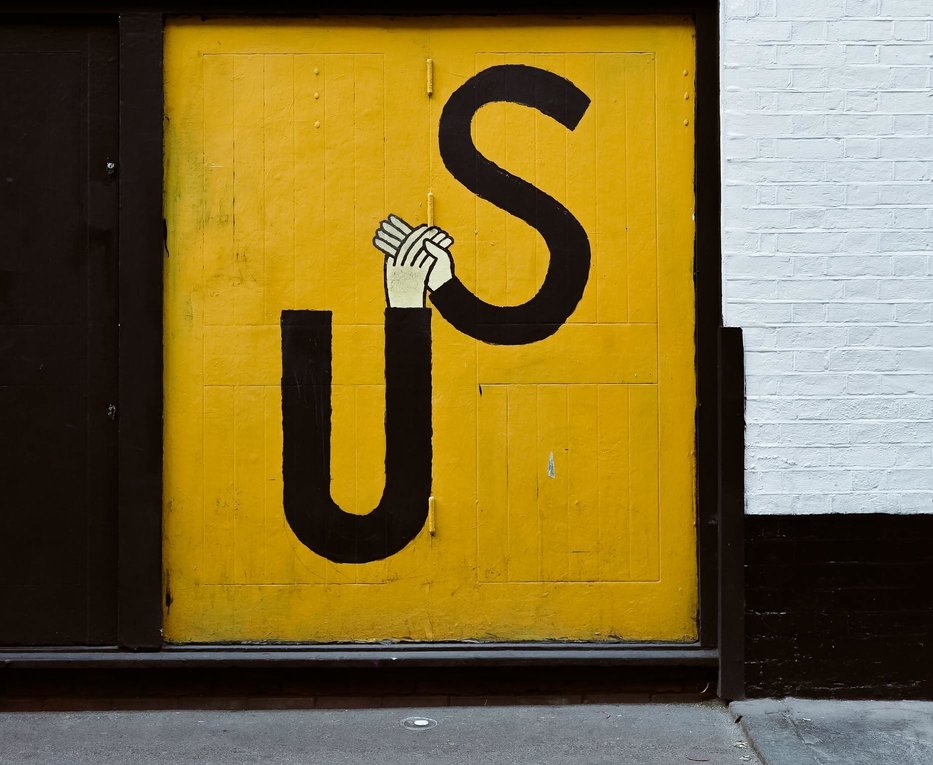 Event organizers everywhere recognize the importance of sponsorship for events. With the majority of events not coming with big budgets, most of them look to sponsorship for funding. Even if your event is one of the lucky ones that does come with a big budget, sponsorship can do a lot of other things for your event—it can boost your event's credibility, give it some positive publicity, and add to its reliability. For an event to succeed, all of this matters too, sometimes even more than the money. Also, used creatively, that extra funding can guarantee an event experience that's off the charts.
Sponsorship is always good news in the event industry. Even better though is that events are gaining their own share of fans in the corporate world. Marketing budgets are being spent on sponsorship advertising to improve brand awareness and maximize reach. The last decade has seen steady growth in the number of brands backing events. In a study conducted by the Harvard Business Review Analytical Services, 85% of marketers remarked that their organizations are actively looking to sponsor more events. So, does that mean getting sponsors is easy?
Not exactly. Until this last decade, finding potential sponsors was probably your biggest hurdle. That has changed, it's become so much easier. Now you know they're there and on the lookout for good events. But even though they've opened their doors, the difficulty now is convincing them that your event is worth their investment, that it'll yield the highest ROI. And there's quite a bit you have to do even before walking through that door if you want to make them see the potential in your event. You have to study your target market, get your event proposal ready, and decide on sponsorship options to mention a few. You also have to choose which sponsors you want to approach.
That's a lot of work and we thought you could do with some help. Here are some tips so you can make that fantastic first impression and get the meeting going with your best foot forward.
Research potential sponsors
A sponsorship is essentially a business deal between two parties—you and the individual or organization that's sponsoring your event. It's important that you research your potential sponsors thoroughly before involving them in your event. You have to be certain that they're going to suit your event before approaching them since both of your names will be tied not only to the event but also to each other. Remember, sponsors have as much power to break an event as they have to make one.
Also, by sending proposals to uninterested or irrelevant sponsors, you're wasting both your time and theirs. Begin by researching potential sponsors. Their website, social media accounts, and third-party review sites are a good place to start. Some questions you can ask yourself about a potential sponsor are:
Is your target audience the same?

Do their brand values complement your event?

Are you comfortable with having their organization's name and reputation linked to yours?

Have they sponsored similar events before?

What sponsorship types are they more open to?

How can they benefit your target audience?
---
Subscribe to The Green Room
Sign up here and get all the most relevant MICE industry content delivered right to your inbox once a month.
By submitting this form, you agree to the processing of personal data according to our Privacy policy.
---
Master the elevator pitch
An elevator pitch is a persuasive speech that you can give in around 30 seconds to a minute—the time it takes to use an elevator. Craft an elevator pitch that's a succinct briefing of your event. Use it to tell your sponsors who you are, what your event's about, why you're hosting it, what makes your event unique, and most importantly, how they'll benefit from it. Finish the pitch with a question or sentence that leads the conversation in the direction you want. You should also take care that your pitch is as natural as possible, that it flows into the conversation, and does not feel rehearsed.
Let your numbers do the talking
People trust numbers. They believe the statistics, ratios, and percentages to tell them the truth and show them the picture. Your sponsors will want the same. If you've conducted similar events in the past, you can include reports detailing the success of those events in your proposal. Add data like the total attendees, your social media engagement, the ROI, and survey data to give sponsors a picture of those events' ROI. If this is your first event, use predictive analytics to give them an idea of your event. You can also include attendee analytics as a part of your sponsorship proposal. For example, you can give sponsors access to non-personal attendee data.
Remember, sponsorship is more than signage
Most sponsorship packages are almost completely about where sponsors can display their name, their logos, and their brand. For many, having their names on every other wall at the venue is the only benefit of sponsorship. Well, this may be something of a surprise to you, but nowadays sponsors are looking for more than just logo exposure. And attendees aren't fond of too many logos either—they're actually distracted by them, and it spoils their event experience so much so that discussions about logo fatigue have started making the rounds in the event world too. So think twice before making your sponsorship all about signage.
Include interactive activities in the deal
Sponsors are looking for unique events that can help them reach their target market in innovative ways. They want to build a connection with their customers (your audience), and they want to do it fast. Some ways you can help them out are by adding them to your event apps, giving them booths, and including them in your pre-event promotional campaigns. Use technology to your benefit. Like Simon Marmot, the chief marketing, advertising, and strategy director at Marmot, says:
"Augmented reality [AR] and virtual reality present a massive opportunity, as technologies can personalize the event experience, opening it up for those who can't attend in person or adding a new dimension for attendees."
Offer custom sponsorship packages
With sponsorship packages of varying prices, you can give sponsors more options to choose from. The more flexible your packages are, the better. A la carte packages are getting more popular by the day for this exact reason as sponsors can pick the options they need and make their own package. Whatever your preferred type, make sure your options are a mixture of awareness-oriented benefits like social media promotions or attendee lounge and value-oriented options like event analytics, market research, and booths.
You can also take this one step further and ask sponsors if there's something more they want from your event. If they want something that's doable and they are willing to pay for it, make it a part of their package. If it's not, try to offer them an alternative.
Put together an event prospectus
Your prospectus is a complete overview of your event. From information about your target market to the number of attendees you're expecting, from the ROI of past events to the speakers you're lining up for the present one, include all relevant information you think will convince them to sponsor your event. Take it up another notch by preempting their questions and answering them in the prospectus.
In a word, the event prospectus is where you elaborate on why your event needs sponsorship and how it can be of value to the sponsor.
Learn to tell sponsors NO
Sometimes, saying "no" is the hardest thing to do, especially when the alternative—compromising—is so much easier. Don't get me wrong, compromising is good and negotiating is good—to a point. After that, "no" could be your only option. In your dealings with sponsors, you'll have to make hard decisions. You'll have to tell them you can't give them something they want because it's something your attendees won't appreciate, it's against the best interests of your event, or it's beyond your capabilities. Whatever the reason, it's better to deny them then and there than to regret it later.
You and your would-be sponsor will often be at cross purposes, and giving in to them might feel like a win-win situation because you're getting the funds you need. But the cost might be too high. Kim Skildum-Reid talks about just this in her whitepaper, Last Generation Sponsorship. She says:
"For years, good sponsorship was defined as being win-win, that is, the sponsor wins and the sponsorship seeker wins. While having this kind of mutual benefit is a great idea, this approach completely left out the most important part of the equation: The target markets… Given that the target markets are the pivot point for the well being of both the brand and the property, it makes perfect sense to make the target markets' needs and wants part of the basic infrastructure of best practice sponsorship. The target markets get the third win, and it's the most important win of all." Summing up, sponsors matter but attendees matter most. And it's okay to say "no."
Make cold-calling your last option
Calling a potential sponsor—one who has no idea who you are—out of the blue is a surefire way of getting rejected. In these cases, emails are always a better option. Not only do you get to tell them your whole pitch, you don't have to deal with them hanging up midway. If you still want to give your proposal over a call, try to find a mutual acquaintance who can introduce you to them.
However, the best option is to avoid cold-calling altogether, unless you know without a doubt that they'll say yes to your event sponsorship proposal. Then go ahead and make that call. Otherwise, don't.
Think long-term
This will not be the only event you host. There will be a lot more in the future. Work towards making it more than a one-time deal—retain your old sponsors and work on building a long-term relationship with new sponsors. Offer sponsors real value and keep up your part of the deal. An important point here is not overselling your event.
One other thing you can do is keep a record of potential sponsors who've refused your offer. You never know—they may be more open to sponsoring your events in the future.
At the end of the day, the only way to succeed is by approaching each sponsor like they're your first. There's no off-the-shelf solution for this. You'll have to experiment and modify your approach a little every time because something that works with one sponsor might not work with another. But we hope these tips point you in the right direction.
---
If, like us, you're more of a social person, let's connect on Twitter (@ZohoBackstage) and we'll keep you up-to-date with all the latest event news.
Nisha

Marketing and content at Zoho Backstage. Cultural misfit. Armchair traveler. Productivity geek. Sometimes, I write poetry. Sometimes, it rhymes.
Leave a Reply
Your email address will not be published. Required fields are marked