How to get attendees to use your event app
How to get attendees to use your event app
Last Updated: July 9, 2020
894 Views
7 Min Read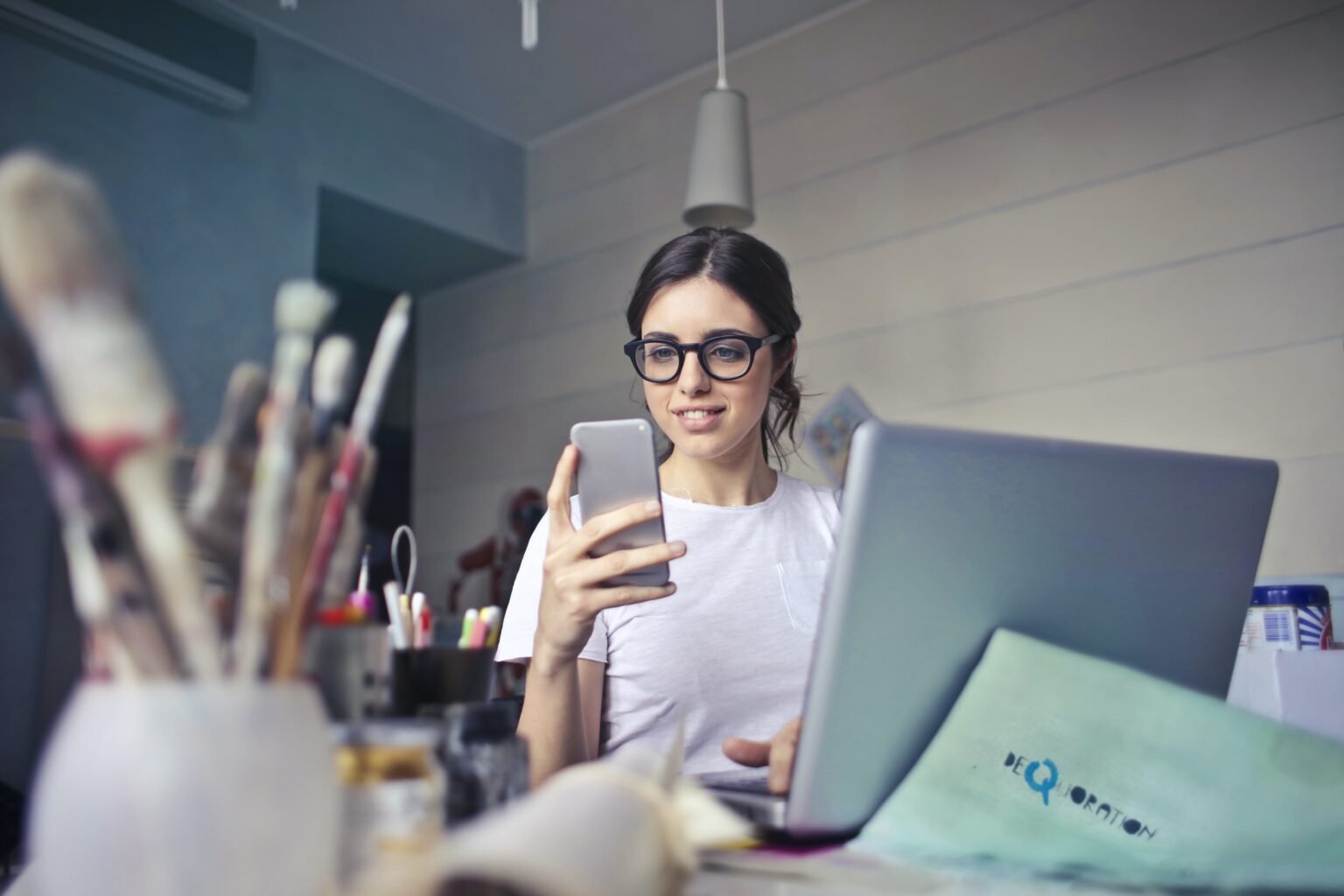 Raise your hand if you think event mobile apps are necessary. Everyone? We guessed so. There are rarely any events you'll attend that don't have a custom event app. Most event planners and attendees find it easier when they can access their schedules and chats on their fingertips. Despite the convenience, reports show that the adoption of event apps is far less among the attendees. Why is that?
We did some research and came up with this guide that can help you avoid common pitfalls as well as offer some hacks to get your attendees to download the app from the app store and start using it.
What are the reasons for low adoption of event apps?
There are some apparent reasons why event apps fail. The foremost is the lack of goal clarity while developing apps, which results in them being feature-heavy. We know it's tempting to go all out and add every possible feature in the app, but more often than not, the result turns out to be an app that is painfully hard to navigate.
Think of these two questions before starting to build the app:
Who the app is for?
What do you want them to do?
The second most common snag is low engagement, which is mostly attributed to the lack of know-how about the app among attendees. If you're expecting attendees to use an app extensively, it's essential to make them feel confident, engaged, and comfortable with the app.
The third reason—and one of the important ones—is mistimed promotions of these apps, which leads to less awareness or buzz about them. This naturally leads to less usage. There is a need to go the extra mile while promoting these apps if you want people to engage.
The good news is there are ways to tackle these problems, so let's dive in and find out how.
Essential features in an event app
At first glance, the process looks pretty straightforward—build an app, get it listed, promote it, and make your attendees use it. Right? Well, not quite. A half-baked app can fail to leave an impression, and attendees might never come back to the app. It's much harder to get people to use event apps. The value an app brings to the attendees defines its ability to transform the attendee's experience. These are some must-haves that attendees look for in an event app:
List of attendees and search function
One of the primary objectives of an event app is to ease and accelerate networking. For that to happen, people should be able to find each other in the app. The first pointer to keep in mind is to update the list of attendees, speakers, sponsors, who opted to be listed, and your team so they can be easily reached out.

Option for attendees to create a profile
Much like any other platform, it's best to give your attendees a space to present and express themselves. Encourage them to create a profile and give them the option to add pictures, showcase work, add social media profiles, list their purpose of participating in the event, and write their bio. This will also aid networking.
Suggestions based on interests
No one expects attendees to go and check every profile manually. The app platform should automatically suggest people with similar interests or those who make a relevant vendor and supplier relation. Such features in an event app ensure that businesses make the best use of the event and nurture good relationships.

Meeting scheduler
The next most important function an event app needs is a way to schedule meetings and show calendars. It gets easier to schedule meetings and book a slot in a jam-packed day during the event, and having it a click away at all times is the ability your users need.

Reminders and custom push notifications
Believe me, your attendees will thank you for this one. A reminder before meetings can save you both from missing a meeting and the extra effort of having to check the calendar all the time. Apart from this, a cherry on top is when the app is capable of sending push notifications for important updates.
Event venue map
Many planners have moved to make access to venue maps only available on their app. Attendees always need the map to figure out directions to the sessions hall, booths, or even lounges. It's also an excellent opportunity to place your sponsor's ads. Some organizers also like to use 3D maps to make the experience even more interactive.

Newsfeed tool
Being able to see the activities of other attendees and speakers on the portal often works as a motivator for people to be engaged and get the feel of the event before the launch or to get the conversation started.
Feedback tool
Apps are a great place to collect quick feedback about sessions, events, and speakers. This feature provides a platform to attendees to express their sentiments about your event and for planners to gather data in one place. Creating a quick and easy survey can also give guests the ability to rate individual speakers.

Personalized agenda builder
Much like a personal calendar, a pick-and-choose agenda builder is a lifesaver for keeping track of your sessions during the event. Bookmark the sessions, read about speakers, and participate in discussions online—all of it is just a tap away.
---
Subscribe to The Green Room
Sign up here and get all the most relevant MICE industry content delivered right to your inbox once a month.
By submitting this form, you agree to the processing of personal data according to our Privacy policy.
---
Hacks to ensure app adoption
After you've got a seamlessly incorporated event app in place, it's now time to focus on the engagement and aspects that can elevate the experience:
Intuitiveness
Like we said earlier, one of the major pain points for most users is the difficulty in navigation. A cluttered and feature-heavy app can drive attendees away from it. Opt for the minimalistic approach and include only the most essential features.

Quick guides
A well-written and widely-shared guide to getting your attendees started can tremendously increase your app adoption rate. Create branded guides customized for each role and deliver it with a download link.

App promotions
A well-timed app promotion can change the game for you. While content and features decide how well the app is received, an early promotion can work to boost participation at the event. It's ideal to start promoting your app for six to eight weeks before the launch. As a first step, include a link to download the app on event websites or mailers.

Real-time updates
Another primary purpose of an event app is to accommodate last-minute changes, big announcements like a change in the session hall, and any updates during the event. For this, push notifications and an update chat channel within the app will make attendees want to keep checking it.

Integrating social media channels
Make it easy for event guests to shout out their favorite speakers and sessions from the app. Social media engagement is beneficial for everyone.

Incentivize event app usage
Gamification is a great way to use the competitive human nature to your advantage. Incorporating game codes, using some extra benefits, or reward points can drive more participation. You can also promote specific booths or sessions this way.

App-exclusive content
Incentives don't always have to be competitive—takeaways from an event like brochures, presentations, and business cards provide additional value to attendees. Some planners like to keep these exclusively available on the app to encourage attendees to download it.

In-app and on-site support
Provide an in-app support option for your attendees with dedicated staff to keep an eye on the requests during your event. This will give a platform for attendees to get their queries addressed. Even on-site support for attendees who need help installing and understanding the app is a plus. This helps attendees make the most out of the apps.

Don't ignore security
Since mobiles are more vulnerable to attack, every event planner needs to reassure attendees that their data is in safe hands. An app adhering all security protocols can build trust among your attendees.
After you've taken all the necessary steps, how do you measure your app's influence? The downloads and installs can deceive you in believing that the app is doing well. But the most important metric is engagement. Look for an event app that can give you measurable data to help draw valuable insights about attendee interests, sentiments, and behavior.
In the end, it's all about how well you can strike a balance between your apps and your website. I hope this guide helped you with some hacks. If you've tried any of these, let us know in the comments.
---
If, like us, you're more of a social person, let's connect on Twitter (@ZohoBackstage) and we'll keep you up-to-date with all the latest event news.
Leave a Reply
Your email address will not be published. Required fields are marked