5 ways to reduce no-shows at your next virtual event
Last Updated: March 19, 2021
2.8K Views
5 Min Read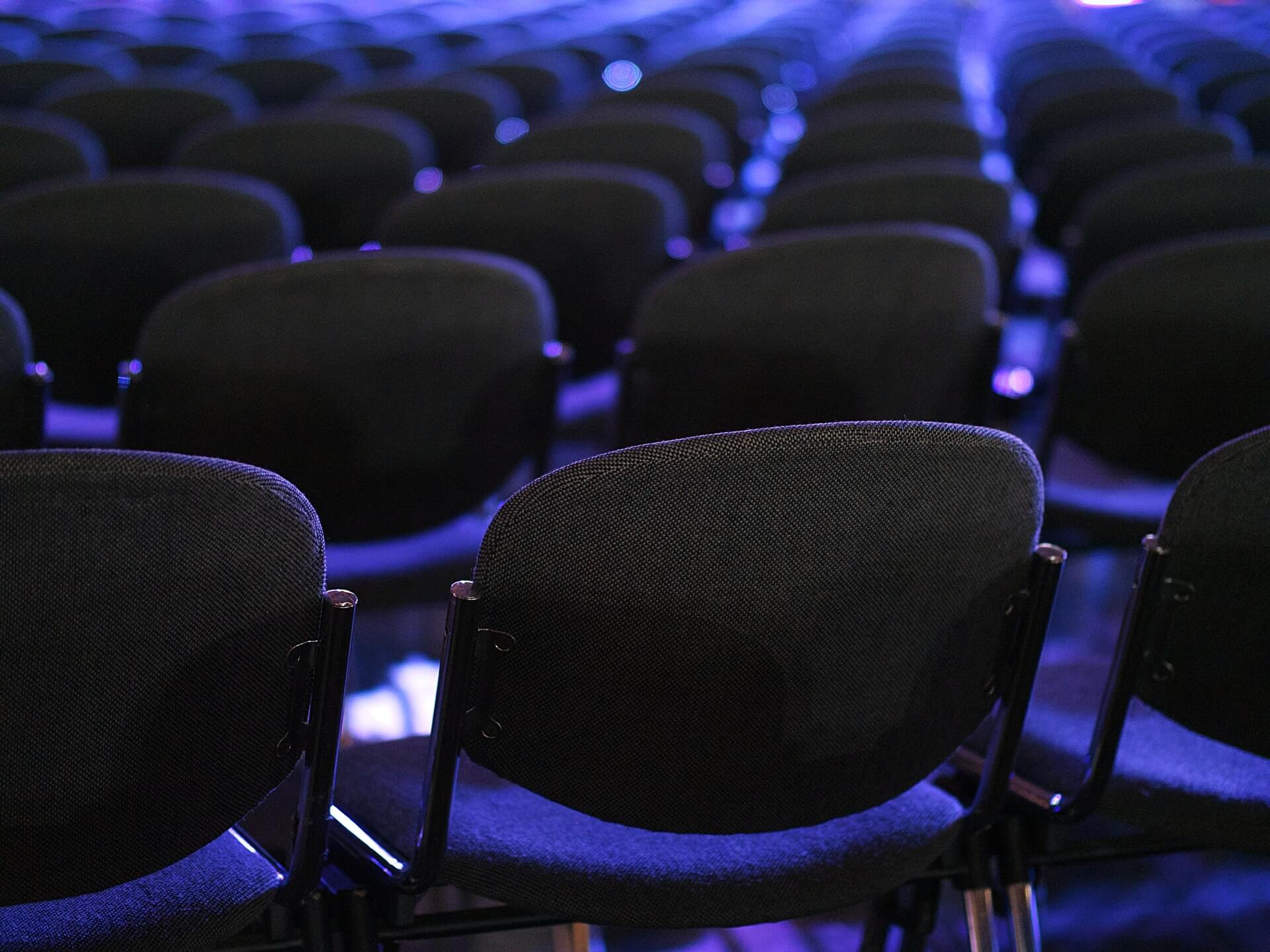 All events, no matter how interesting and exciting, will have their share of "no-shows"—people who register but don't show up for the event. However, this number is higher at virtual events when compared to onsite events.
According to a 2020 study by Markletic, the percentage of no-shows at most virtual events is around 35%. To make matters stickier, free events—be they onsite or online—have a no-show percentage that can go upwards of 50%. Another study by EventMB states that almost 74% of virtual events hosted in 2020 were free events. Put these findings together and you can see how no-shows can become a pretty big complication at virtual events, especially the free ones.
Why do people drop out of events? It could be a number of reasons—they weren't excited enough, there's no good incentive to attend, or there was an emergency. While you can't do much about the last point, you can definitely avoid the first two reasons with some proper planning. These five tips will help you keep your attendees invested in your event so they'll show up on the event day, no matter what.
Host a paid virtual event
This is, by far, the easiest way to get people to show up. Free events are easy to ignore as attendees have no investment. This makes its perceived value less. At the same time, your attendees don't lose anything by not attending. However, this isn't the case with a paid event. There, your attendees spend their money on the event so they value it more. As such, they'll try their best to show up at the event and get their money's worth. That's why hosting a paid event can benefit you.
You can also use a combination of free and paid tickets to increase the perceived value of your event. Researchers say that "small differences draw more attention than identical attributes" and that people compare the important attributes that are similar in both cases to perceive the value of each one. In other words, the paid tickets (even if the price is nominal) can increase the perceived value of the free tickets by highlighting the similarities between both. For example, say you're offering a workshop and an activity for both your paid and free tickets. Your attendees will perceive the value of that workshop and activity to be more as it's part of the paid ticket class too.
Communicate early, communicate well
Emails are one of the easiest and most effective ways to communicate with attendees. They're pretty cost-effective too, especially if email campaigns are included in your event management software. Send around five reminders to attendees at specific time periods before your event begins: one week, three days, one day, two hours, and 10 minutes. Apart from this, you can also send them an email asking them to confirm their attendance at your event.
Another thing you can do is get your attendees to sign into the virtual event platform a few days before the event. This way, they can get a hang of the platform and, as they've already signed in, they'll be more ready to attend the event.
Give attendees some incentive
This is another tip that works really well with free virtual events. Give attendees a strong reason to attend the event. The idea here is to increase the perceived value of your event—not by getting them to make a monetary investment, but rather by giving them something extra that they can't get anywhere else. For example, host networking sessions with popular speakers or give them an option to book special activities at a lower cost. You can also use event gamification. Give points for every activity an attendee completes at your event and give a prize for the top 10 high-ranking people on your leaderboard.
Create buzz around the event
Get people excited about your event. It's important to hold your attendees' interest—the more the hype around your event, the more eager they'll be to attend it. That's where a post-registration campaign comes in. Unlike your regular marketing campaigns that target would-be attendees, this one will focus your current attendees. From sending periodic emails about your event and sneak peeks to giveaways and contests on social media, you can run any number of campaigns to build anticipation and create some serious FOMO.
This is important because it's easier for attendees to forget about a virtual event—even more so if it's free. With onsite events, they have other preparations to make—booking a ticket, planning for accommodation, and applying for leave at their office. None of this is an issue with virtual events. All they have to do is log into their account on the event day. And with session recordings available on demand, their presence at the event is even less required. Considering all of this, a post-registration campaign that keeps them interested and invested in the event can really be an advantage for you.
Make dropping out easy
This might seem contrary, but it actually works to your benefit. By making the ticket cancellation (and refund) processes simple, you allow attendees to cancel their tickets easily. They'll cancel their ticket and let you know beforehand if they're not attending the event. Now this will help you in two ways:
You can get a more accurate count of your attendees and plan your event—be it swag, coupons, networking, or other activities—for the right number of people. This will reduce cost and waste.

If your event is sold out but attendees start canceling, you can give their tickets to waitlisted attendees or open up the available ticket classes once more so other people get an opportunity to attend.
While selling out an event is every event professional's biggest dream, there's no bigger letdown than finding out on the event day that almost half your attendees didn't show up—especially when you were expecting a full house. That's why it's important to go the extra mile to ensure people actually attend the event.
Of course, despite your best efforts, there will be some people who won't show up. What's important then is that you reach out to them. Send them an email saying you missed them at the event and ask them why they didn't attend. If you've got some event content like videos or session recordings, send them those too. This will strengthen your connection with them, and chances are they'll try harder to attend your next event.
---
If, like us, you're more of a social person, let's connect on Twitter (@ZohoBackstage) and we'll keep you up-to-date with all the latest event news.
Nisha

Marketing and content at Zoho Backstage. Cultural misfit. Armchair traveler. Productivity geek. Sometimes, I write poetry. Sometimes, it rhymes.
Leave a Reply
Your email address will not be published. Required fields are marked