Breaking down event management software into essentials
Often, ticketing and registration software are mistaken for event management software. However, modern EMS tools are holistic solutions that can house them along with other event management necessities in a single console. They often include the following:
Why all-in-one event management software?
Today, almost all event planners use event management platforms to host their events. They're easy to use, convenient, and make event planning a lot less stressful. Listed below are some features that most all-in-one event management tools have that support you right from the beginning of the event all the way up to its end.
Planning
Agenda builder
Schedule session line-ups before the event using the Agenda Builder.
Speaker management
Onboard speakers and guests and have their presentations readily available from their event console.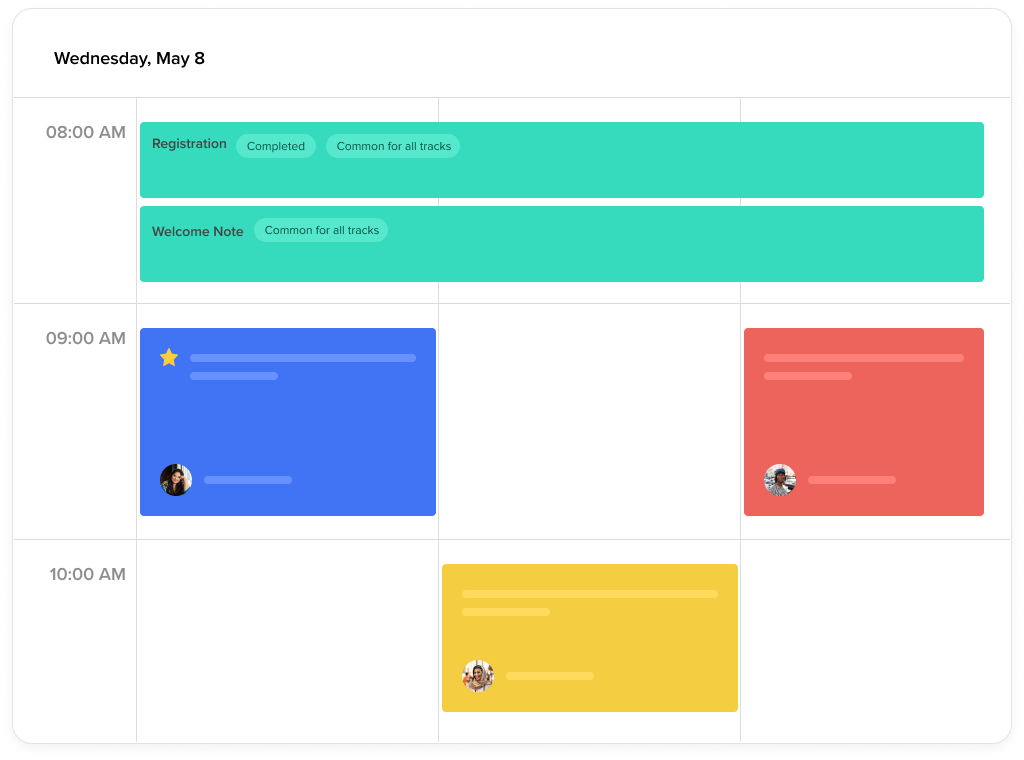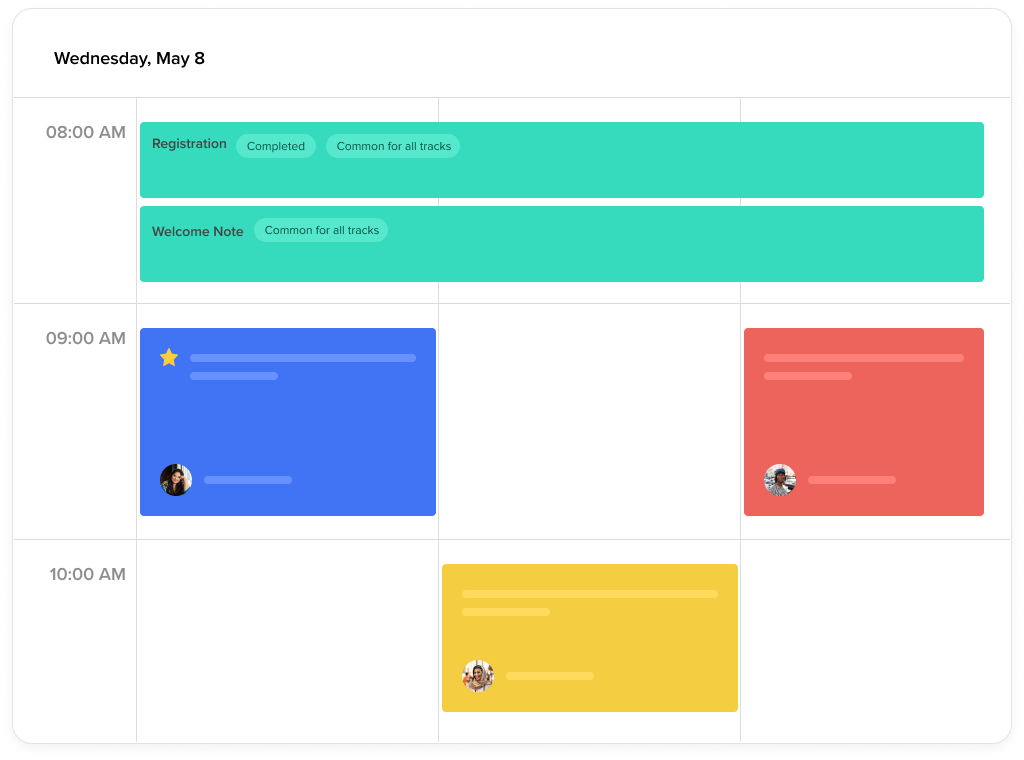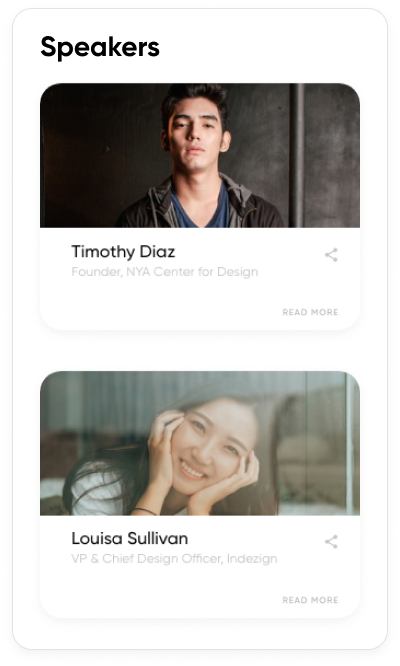 Coordinating
Team management
Gather your team members, staff, volunteers, and others in one place and delegate tasks.
Website builder
Maintain an online presence for your event, spread the word, and bring attendees together with a richly branded website designed using our website builder.
Email campaigns
Communicate with people who might want to register or have already registered.
Pop-up notifications
Keep organizers and attendees on the same page by updating them on important event information.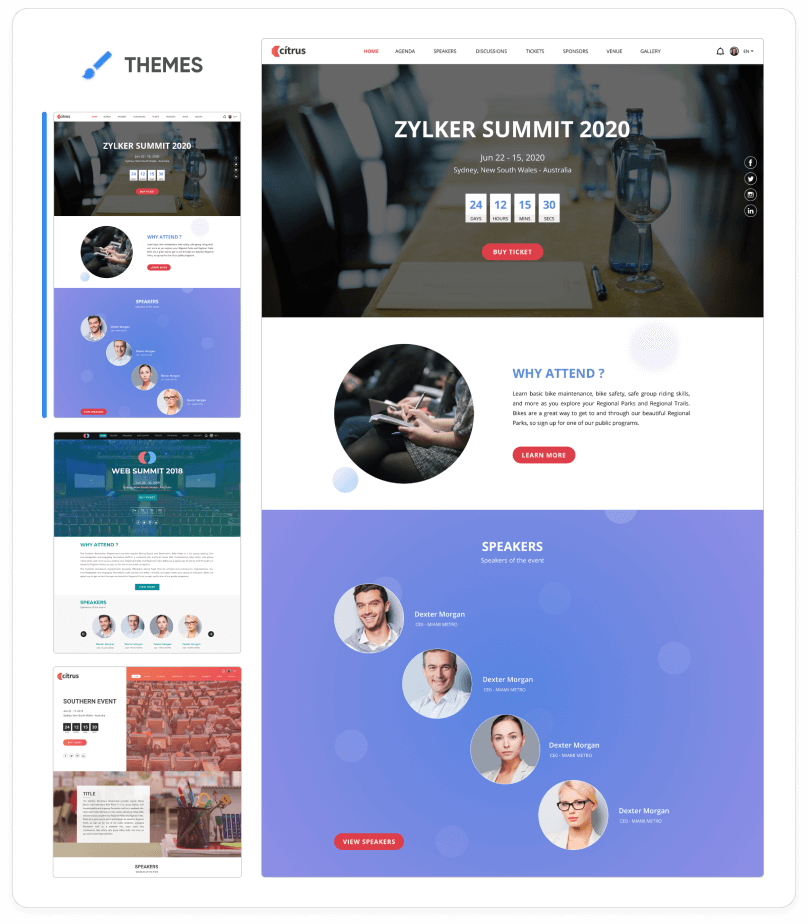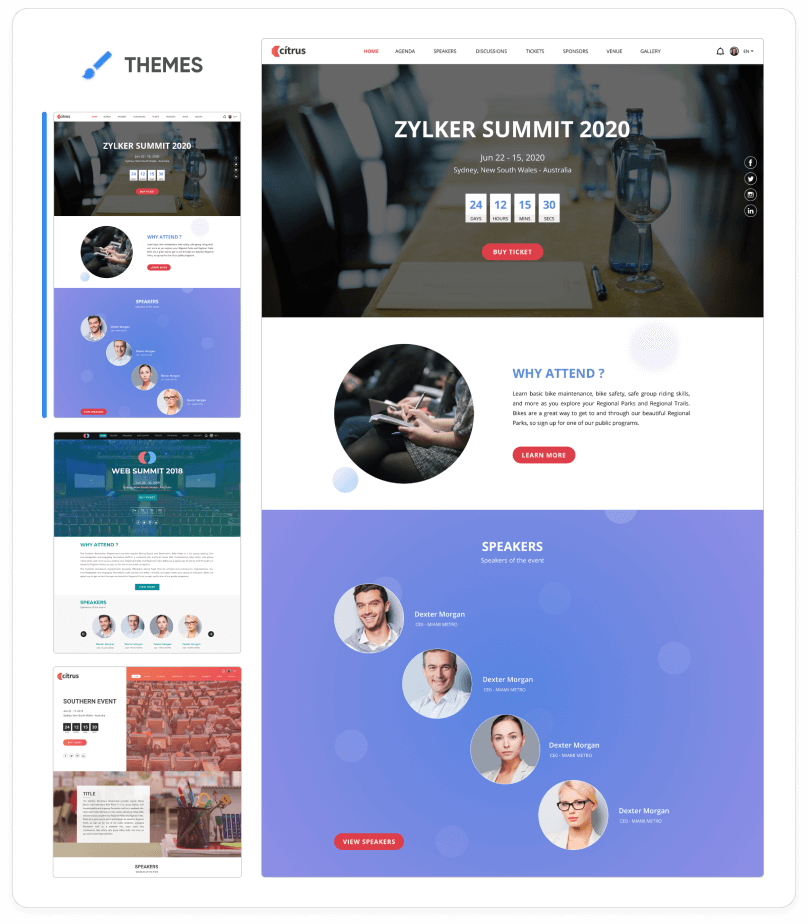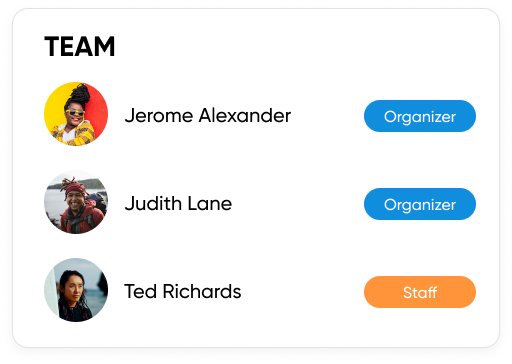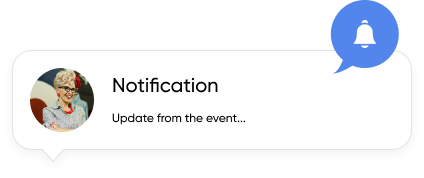 Budgeting
Sponsorship management
Sign up and promote sponsors for your event. Collect funds to create a better event experience. Executing
Online and onsite registration
Direct targeted attendees to sign up to the event and buy tickets.
Attendee check-in
Validate and verify ticket passes to check in attendees at the event venue.
Session management
Broadcast interactive presentations to attendees and build engagement.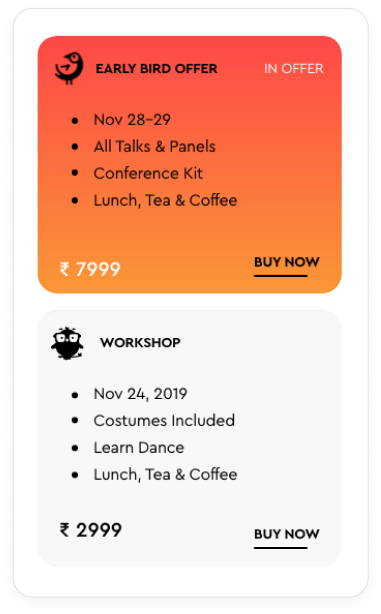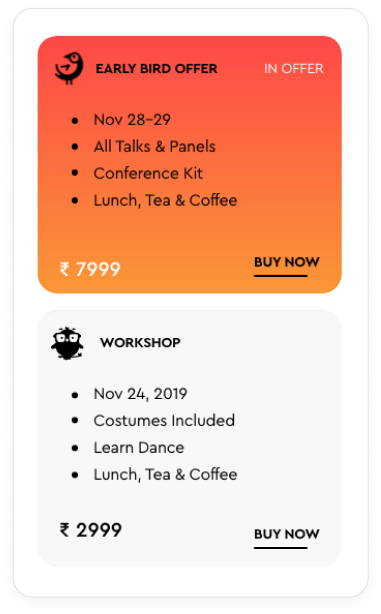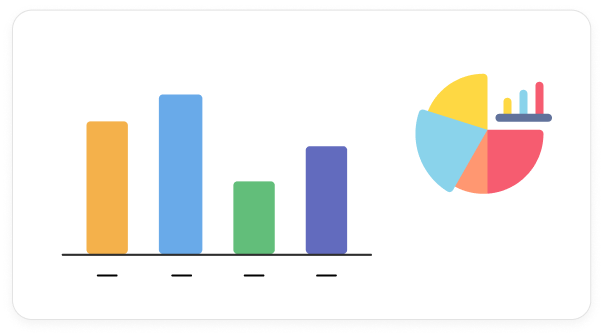 Analyzing
Performance dashboard
Examine speaker performance, session engagement, costs, and event turnout to improve the next event.
How does an organizer benefit from event management software?
Meticulous planning made easy
Event organizers are in charge of hundreds of tasks that require careful planning. With event management software, an organizer can worry less about checking off a to-do list and instead focus on creating memorable experiences for the attendees.
Event promotion that gathers an audience
Know who your event would serve best? Bring them all together by sending out targeted campaigns via social media and email. Measure the responses to your efforts to spread the word about your event to the right audience.
Communication that connects everyone
Events depend upon people and interaction. Bring your team together, communicate changes, make announcements, and keep everyone in the loop.
Stakeholder management on-the-go
Ensure things are in the right place by managing your speakers, sponsors, session location changes, and even guest introductions using a mobile app.
Event performance review
Get insights into how your event turned out. Measure your its success with metrics like attendee turnout ratio, event turnover, speaker feedback, session feedback, and many more.
Looking for a better event management solution?
Level up your next event with Zoho Backstage—all-in-one event management software for in-person, virtual, and hybrid events.
Sign up now