A guide to creating the perfect post-event strategy
Last Updated: November 23, 2020
1.9K Views
8 Min Read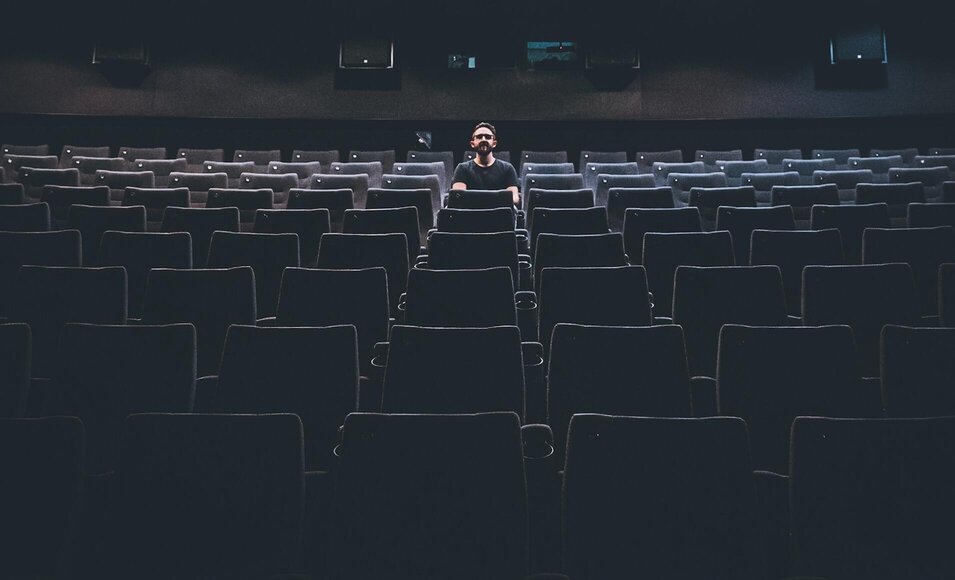 While your event might end with the final curtain call, your job as the event manager is far from done. You've still got a long way to go before you call it a day. From following up with attendees to measuring event success and meeting up with your staff and sponsors for a final debrief, there's a lot to do before you move on to the next event. A post-event evaluation tells you not only if your event was a success but also if there's anything you've got to change in your event planning approach.
However, this process can be a little tiring and even intimidating at times. You've got to run through a whole batch of tasks that might seem never-ending. That's why a well-planned-out post-event strategy listing all the things you've got to take care of is important. It can make the job a whole lot easier because you know exactly what to do. Also, this is a one time job—once you've perfected your strategy, you can use it for almost all your events.
In this post, we've elaborated on some of the typical tasks that need a place in your post-event strategy.
Create a post-event page
Your event website doesn't have to be taken down after the event. You can add an additional page to immortalize your event for as long as the internet lives. Highlight the best parts of your event, thank people for attending, add testimonials, and even include a short video montage summarizing your event. You can also promote this content on your social media accounts to increase engagement and even pique interest for the next one among those who didn't attend.
The post-event page can also be part of your next event's website (especially for yearly events) so new attendees get an idea of what to expect. For event organizers, this is also a good way to build your portfolio.
---
Subscribe to The Green Room
Sign up here and get all the most relevant MICE industry content delivered right to your inbox once a month.
By submitting this form, you agree to the processing of personal data according to our Privacy policy.
---
Stay active on social platforms
Social media is an easy way to connect with your audience after the event. While pre-event engagement on social media boosts registrations, post-event engagement is very useful to build lasting connections. By popping up on your attendees' social feeds, you ensure that they remember your event and you. This means there are more chances for them to attend your future events.
Here are some ways you can engage your audience after the event:
Contests: Simple contests with fun prizes can go a long way in keeping attendees engaged. For example, you can host contests on Instagram for the best picture taken at the event or something similar. Not only does this help you interact with your attendees, but it also gives you a lot of user-generated content that you can use for future event marketing activities.

Shout-outs: Everyone likes to feel appreciated. Give a shout-out to staff, volunteers, speakers, sponsors, and even attendees to thank them for the special contributions they made at the event.

Live sessions: Go live on YouTube, Facebook, and other social platforms to interact with your attendees. You can also get your speakers or sponsors to join you on these lives.

Educational content: Share informational posts (images or videos) on the sessions held at your event. See if you can identify key points and share them as an infographic to both educate and advertise the type of content people will find at your event.

Video footage: Hopefully you have a lot of footage from your venue that you can edit and put together to tell the story of your event.
By staying active on social media all year 'round, you've got a better chance to grow your online community and social proof. This, in turn, lends credibility and authenticity to your event.
Send out a post-event survey
Post-event surveys are one of the most definitive ways of gauging your event's performance. Send separate surveys to your attendees, sponsors, speakers, staff, and other stakeholders to find out what they felt about your event. You can use tools like SurveyMonkey, SurveySparrow, or Zoho Survey to create your surveys. Preferably, go with one that integrates with your event management platform so you can keep all the data in one place.
Some basic rules to remember when drafting your surveys are:
Keep the survey length short so responders don't quit midway

Define a goal for your surveys so you know which questions to ask

Reward respondents in some way for participating in the survey

Stick to the specifics and avoid vague or general questions

Use numbers or ratings for multiple choice questions instead of options like "likely" or "rarely"

Make the design and formatting simple so respondents don't get distracted
Surveys are an easy way to get detailed feedback from a large group of people; however, they are only as effective as the questions you ask.
Say "thank you," but don't stop there
By now, everyone knows why it's important to thank attendees for attending. They spent a whole lot of time and considerable money to take part in your event. The least you can do is thank them for coming. However, just a simple "thank you" by email is not going to make them feel appreciated. For one, they know it's just a formality. You barely spend a minute or two drafting the email before sending it in bulk to your entire attendee database.
What you can do instead is give them something of value, even if it's just time on your part. For small events, you can send a handwritten note with a small gift. For larger events, you can send them coupons or digital content. It can even be a discount code they can use when attending your next event. While these are seemingly small things, they'll show your attendees that you really mean the "thank you."
Get in touch with the no-shows
Most everyone follows up with attendees. However, most event organizers tend to overlook the people who didn't show up to the event despite buying a ticket. These people are also valuable resources and shouldn't be ignored. Send them an email saying you missed them along with relevant information like your post-event page and recorded sessions if available.
You can also send them an invite to the follow-up events you've scheduled and give them access to your event app's networking features so they get some value from the event and it's not a loss for them. By leaving a good impression on them, you also ensure that they're open to attending future events. They're not completely lost to you.
Do a post-event evaluation
This is probably your most important post-event task—measuring the success of your event. By doing an in-depth analysis of all aspects of your event, you can evaluate whether the event matched your goals and expectations. Most event management tools come with access to a large amount of event data including but not limited to sales, registrations, sponsorship, and attendance.
You can use the data collected to measure key event metrics like your event's ROI, the number of leads generated, and more. You can also generate custom reports using the data available to study individual aspects of your event. Remember to review the technology you used to see if it met your goals. If it didn't, or if your staff found it outdated or too complicated, it means you've got to look for other options.
Keep networking options open post-event
When asked, most attendees will tell you they attend events to network and make connections. Even sponsors and speakers participate in events to network. However, with all the other things happening at events, there may not be enough time to concentrate on just networking.
By giving people the option to network after the event, they'll be more at ease with participating in other event activities. They can have shorter meetings at the event venue and schedule longer ones to catch up with their connections at their own pace. One easy way to keep networking options open is by making it a part of your event app. So all attendees (and maybe even no-shows) can use your event app's networking capabilities like scheduling 1:1 meetings or the matchmaking feature to connect with each other. Another good option is hosting a smaller virtual get-together a week or so after your event for attendees to mingle and reconnect.
Follow up with leads
While following up with potential leads is important for all events, the level of importance depends on how important of a goal lead generation was for your event. Some things you can do to help lead nurturing are:
Get your sales or customer support team to follow up with each lead personally and find out their needs without being salesy

Integrate your event management tool with CRM software to automate tasks and analyze the quality of leads

Segment leads either based on their needs, their place in the buyer's journey, or any other criteria so you can send targeted emails when following up

Assess your lead generation strategy to find out what works and what should be improved
Finally, here are two important things to keep in mind: it's important to follow up with leads within three to four days of the event's completion, and it usually takes around six follow-ups to convert a lead into a customer.
These are some of the most important tasks you'll have to do and with good reason—a good post-event strategy not only ties all the loose ends and makes everything tidy, it also has something beneficial for all your stakeholders, both internal and external. Your attendees feel appreciated, your staff feels valued, your sponsors get to know how much they gained, and you get to feel satisfied with a job well done.
---
If, like us, you're more of a social person, let's connect on Twitter (@ZohoBackstage) and we'll keep you up-to-date with all the latest event news.
Nisha

Marketing and content at Zoho Backstage. Cultural misfit. Armchair traveler. Productivity geek. Sometimes, I write poetry. Sometimes, it rhymes.
Leave a Reply
Your email address will not be published. Required fields are marked