7 reasons you need CRM software for your event
Last Updated: July 7, 2020
1.9K Views
7 Min Read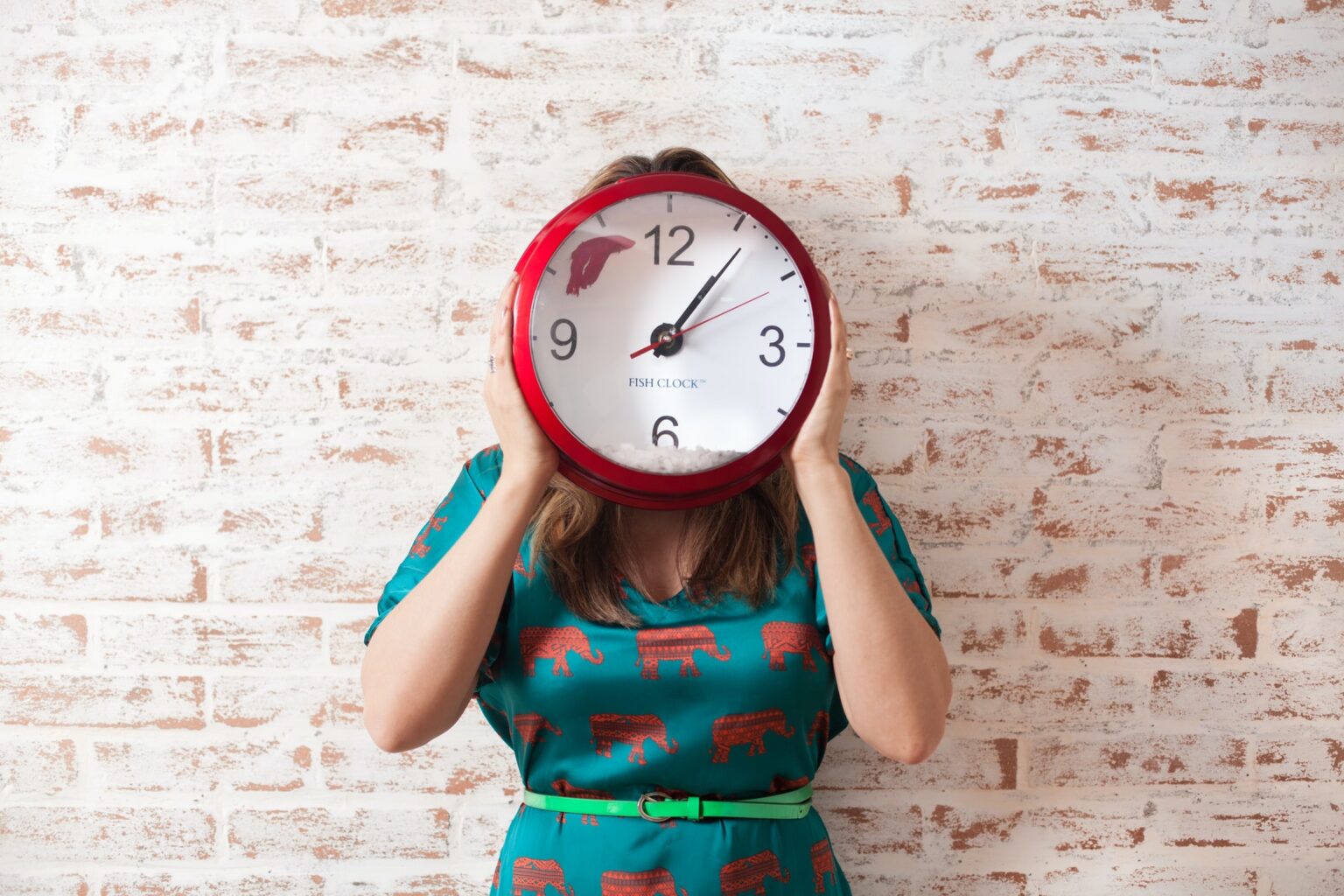 Companies worldwide look to events to build connections with their customers. They spend millions every year trusting events to work where more traditional forms of marketing have not been very effective. Because of this, the event industry is growing by leaps and bounds. In fact, a 2018 study conducted by EventMB says 85% of event planners believe the outlook for the global event industry to be very positive.
What's surprising, though, is that in 2019, EventMB conducted another study in which 55% of event professionals answered that they do not measure the success of their events well enough. One reason for this could be that the role of the event planner is relatively new and most event planners have been learning on the job. In recent years, the advent of event technology has made the job a lot easier for event planners, helping them to be better organized and read event data better.
However, one thing event management software hasn't been able to do is bridge the gap between the event and the business. As long as this gap exists, a business can never fully benefit from its event. That's why event planners are including another software tool in their arsenal, one they believe will bridge this gap and link the event to the sales.
The software they're using is, of course, Customer Relationship Management (CRM) software.
What is CRM software?
Simply put, CRM software is a tool that helps companies manage their relationship with customers and potential customers. It contains a customer's contact details, preferences, transaction history, and even communication history. Most CRM software also comes with a multitude of other features that can help you track your sales, gather valuable analytics, and engage with customers on a daily basis.
It's little wonder then that CRM is the biggest software industry in the world and is expected to reach a revenue of $80 billion by 2025. With so many companies across all sectors leveraging CRM software to improve their customer operations and maximize sales, the events industry is more open to the idea of investing in CRM software than ever. There are even CRM software solutions being made especially for events.
---
Subscribe to The Green Room
Sign up here and get all the most relevant MICE industry content delivered right to your inbox once a month.
By submitting this form, you agree to the processing of personal data according to our Privacy policy.
---
What can CRM software do for events (and event planners)?
As an event planner, you've probably been here or in a similar situation: desks piled with files, receipts, and a bunch of other stuff; conversations interrupted midway and forgotten because something came up; and the constant, niggling worry that you've forgotten something important. Somewhere along the way, you've learned to go with the flow, to take it one crisis at a time, and to work in an environment of organized chaos. Most days, you are your own secretary, marketer, and sales team.
With your days already long and taxing, you might be worried it'll be too much of a hassle to manage a CRM tool on top of your other myriad tasks. However, CRM, when used right, can actually lighten your task load. From automating routine tasks to tracking sales and running marketing campaigns to nurturing prospects, CRM software can do a lot to take the load off your shoulders.
Let's look at seven ways you can use CRM to streamline your event planning.
Create a central database of all attendees
You'll be conducting a variety of events every year, and, over time, it'll become more and more difficult to keep a record of all attendees. Not only that, all that information also has to be accurate, accessible, and up-to-date. By syncing your event management software to CRM software, you can automatically import all attendee details into your CRM account.
This way, you not only save time, but you'll also know where to go when you need that one important detail about an attendee, the detail on which the whole deal depends. Because as they say, the devil is in the details. Always.
Get a full picture of your ROI
Your event was a success. You know it, your audience knows it, and even your boss probably knows it. But without a precise report outlining the Return on Investment (ROI), you'll never know how big a success. With CRM software, you can plan your budget, track income, and expenditure in real-time, calculate the net profit, and even know which deals were closed as a direct result of your event. You can get as granular as you want with the details—from the amount spent on marketing your event on Facebook to how many tickets an attendee bought for your event. It'll all be there. You can use these insights—graphs included—to make your next event an even bigger success or show your boss that their money was well-spent (and you need a bigger budget next time).
Automate tasks and optimize resources
Like all jobs, events also come with a fair amount of dreary, repetitive, and time-consuming tasks. Some of these include creating and updating guest lists, sending out invitations, and keeping track of vendor information. This is where CRM software thrives. By automating mundane tasks, you can focus on the important ones like brainstorming ideas, inviting speakers, or getting in touch with sponsors.
Connect with attendees after the event
For your event to succeed in every sense of the word, your connection with attendees should last longer than the duration of your event. As most CRM platforms come with messaging tools, it's easy to follow up with attendees after the event is over. You can thank them for coming, send them post-event surveys, and keep them updated about upcoming events. When you host your next one, you can even send them early-bird invitations right from your it. As everything is happening in CRM, your interactions will all be on record for future reference too.
Run personalized email campaigns
Segmentation is an approach where you group your customer base into sets based on different characteristics and target them individually with different marketing strategies.
In CRM, you can easily create segmented attendee lists (all the data is already there) and run separate email campaigns with personalized and relevant messages. According to a study by Demand Gen Report, personalized email campaigns increase clickthrough rates by at least 14%. So by going personal with your campaigns, you can be assured that more people are actually reading your emails.
You can also target attendees and run email campaigns based on geolocation or A/B test campaigns if your CRM software supports those features.
Manage leads
When it comes to lead management, nothing trumps CRM. It empowers you to invite your existing leads to your event, add new attendees as leads, define leads, and measure how successful an event was in acquiring new leads. You can build a connection with your leads at the event, get to know their needs, and, once the event is over, continue the conversation via emails and direct messaging. The resulting sales from new leads acquired at each event can be a factor to compare the success of different events.
Enhance the attendee experience
You've collected information about your attendees, organized it, and even made detailed profiles for each attendee. Now it's time to study it. Get an idea of their preferences, their needs, and their expectations for your event. Then give them an experience that surpasses those expectations. Maximize on the personal touch—make them feel special and create customized itineraries for them. If you've got patrons, loyal customers, or repeat attendees at the event, you can do something special for them as a way of appreciating their support. The important thing here is to make the most of the data and not let it go to waste.
This is only a fraction of what you can do for your events with CRM software. Based on the capabilities of the CRM tool you've chosen to integrate your event management software with, you can do anything from forecasting the success of your events to creating pipeline activities to monitor the progress of your attendees, sponsors, and prospects. The possibilities, to be honest, are endless. If you haven't already included CRM software in your event planning, you should definitely give it a try soon. We have a feeling you'll like it.
---
If, like us, you're more of a social person, let's connect on Twitter (@ZohoBackstage) and we'll keep you up-to-date with all the latest event news.
Nisha

Marketing and content at Zoho Backstage. Cultural misfit. Armchair traveler. Productivity geek. Sometimes, I write poetry. Sometimes, it rhymes.
Comments(
1

)
Mark portman

May 16, 2022 at 5:22 PM

CRM software is really important for many events. such a great description Thank you Keep it up
Leave a Reply
Your email address will not be published. Required fields are marked