How to host an event that millennials will want to attend
Last Updated: December 12, 2023
1.6K Views
7 Min Read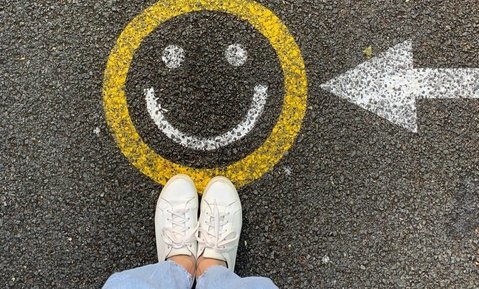 Millennials—people born between 1981 and 1996—make for almost one-third of the global workforce. So whether you're planning to host a B2B conference, a product launch, or a fancy festival, you've got to consider this new generation of people. Soon they'll be the largest generation in the global workforce (around 75% by 2025) with the most spending power, and you don't want to leave them out.
In addition, a study states 78% of millennials prefer spending on experiences rather than buying something. The millennial love for experiences can work to your benefit—all you have to do is revise your event-planning approach to include their interests and quirks.
3 common assumptions about millennials
There are quite a lot of things you can do to make your event an interesting experience for millennials. However, before that, let's take a look at what millennials don't need from your event. With so many half-baked theories about millennials floating around the internet, it's quite easy to take the wrong approach. You might even end up accidentally putting them off your event altogether. Here, we've talked about some of the more common assumptions about the millennial generation, assumptions that you need to set aside if you want to get them in your corner.
Millennials are not all the same
It's very easy to paint all millennials in the same shade of gray. Just because your nephew, a millennial, is a rebel, it doesn't mean all your attendees will also be rebellious. In the same way, not all millennials are digital addicts or will need constant recognition. By focusing on a singular idea or theory and planning your event around it, you might not be able to engage everyone. Why you might even alienate some people. Moderation is important here, as is an approach that focuses on multiple interests. For example, if you plan to be tech-focused at your event, that's wonderful. Millennials grew up around technology and they're quite comfortable around it. But don't make it the only notable thing about your event.
Millennials are not always me, me, me
There's an ongoing debate still about whether millennials are "Generation Me" or "Generation We." The truth is probably somewhere in the middle. A lot of psychologists actually believe wanting recognition and praise is more a characteristic of youth than anything else. So millennials who crave attention at 20 might probably not need it at 30 or 35. We should also consider one other fact: millennials are some of the most generous and open-minded people ever. A 2018 survey says around 84% of millennials give to charity and they're just starting their careers now. Not so me, right? So when you plan an event for millennials, don't think instant gratification or constant recognition—instead, think purpose and community.
Millennials are not braggarts
Though most everyone tends to brag, many claim that millennials do it a lot more than other generations. While it's true that millennials have a habit of oversharing on social media, most of it is not done for bragging rights. They are not going to do something they don't like just to boast about it on social media later. However, if they do enjoy your event, they'll make it a point to talk about it everywhere, not just on the internet. By focusing on giving them a generally likable event instead of one or two over-the-top brag-worthy activities, you'll be able to leave a positive and lasting impression on them. You might even be able to build a long-term relationship with them and get them to come to all your events. Millennials are quite loyal that way and make for good patrons.
---
Subscribe to The Green Room
Sign up here and get all the most relevant MICE industry content delivered right to your inbox once a month.
By submitting this form, you agree to the processing of personal data according to our Privacy policy.
---
6 things to consider when hosting events for millennials
The best thing about millennials is probably their interest in trying new things. They are more open to new ideas and experiences than their older counterparts. This gives you more freedom to experiment. However, though you've got more scope to be inventive with your events, their lifestyle should also be taken into consideration when planning events for them. Let's look at six ways you can drive registrations to your event by being in tune with the millennial generation's core values and way of life.
Make it affordable
Not only are most millennials in the beginning stages of their careers, but they are also saddled with quite a bit of student loans. So shelling out hundreds of dollars for an event is out of question, despite your event being the perfect fit for them. It's not that they don't want to attend your event—they can't. It's simply beyond their means. It's not just the cost of the ticket they have to bear, they also have to think of travel and accommodation. When hosting an event for millennial attendees, you've got to have other sources of income apart from ticket sales. Your sponsors and partners might also have to contribute more.
One other thing you can do is have a variety of tickets at multiple prices so attendees have more options to choose a ticket that's in their budget. You can also consider hosting hybrid events or virtual events so they can cut down on the travel and accommodation costs.
Be mobile-friendly
Millennials are always on their mobile phones. A study even states 77% of them will gladly give up caffeine for a week but not their mobile phones. Event organizers can use this to their advantage. The first step is to make your event website mobile-friendly. You can also use event apps to help them personalize their event experience with custom event schedules based on their interests.
Making your event mobile-friendly doesn't just benefit them, it also benefits you. You can give them access to booths using QR codes, post announcements through the event app about impromptu sessions or other emergencies, and even get them to take post-event surveys right from the app. If you plan to go this way, remember that they'll be using their phones a lot, so make sure you give them free WI-FI and have plenty of charging stations.
Gamify your event
Event gamification has a lot of upsides—it makes your event fun and engages your attendees, while the instant feedback builds momentum and helps people keep their heads in the game (and event). And as millennials are looking for something fun and interactive to break the monotony of presentations and talks, games could be a good addition to your event.
A lot of event apps today come with gamification options that include leaderboards and scores. You can also host games like quests, networking bingo, or scavenger hunts if you're on a tight budget and can't invest in gamification apps or other technology.
Use technology to your advantage
As we mentioned earlier, millennials—even the older ones—are quite tech-savvy. And for you, the event organizer, there is just so much event technology available today. From essential tech like event apps and self-check-in kiosks to beacon bands, geofencing, and holograms, there are so many options. Technology could quite possibly be your best friend when it comes to wowing attendees with out-of-the-world event experiences.
Augmented Reality (AR) and virtual reality (VR) are also becoming popular at events. They can transport your attendees to another world and make your event an experience they won't forget anytime soon. With technology, the possibilities are endless and there's something for all events, big or small.
Focus on networking
Despite growing in a world dependent on technology—or maybe because of it—millennials place a lot of value on face-to-face connections. Though they do have a fondness for communication technology, quite a few surveys indicate that a lot of millennials actually prefer to communicate in person. Collaboration and networking are some of the main reasons they attend events.
By planning activities that facilitate networking like icebreaker games or interactive sessions, you might be able to engage them better and hold their interest for longer. You can also break away from the traditional mold of events and try unconferences or breakout sessions that rely more on collaboration and communication. Other ways you can make your event more interactive include creating Special Interest Groups (SIGs) and having small spaces throughout the event venue where people can meet to discuss and have conversations after sessions.
Host a green event
Millennials have been at the forefront of all "go green" movements worldwide. They've been more concerned about climate change, pollution, and the carbon footprint than any other generation. When it comes to sustainability and environment-friendly choices, they don't just preach, they act. A sustainable event will earn you a lot of brownie points with them. Some ways you can make your event more sustainable include:
Going paperless. This means no paper agenda, receipts, posters, or banners. Instead, go digital with everything.

Providing organic and healthy food options

Having a proper waste disposal system at your event

Arranging group transportation to reduce the carbon footprint

Optimizing your resources so nothing goes to waste

Making swag local and sustainable
These aren't the only ways to attract millennials, nor do they engage only millennials. Like always, there will be exceptions. However, we hope this post gave you some insight into the type of people millennials are and what they look for in events.
---
If, like us, you're more of a social person, let's connect on Twitter (@ZohoBackstage) and we'll keep you up-to-date with all the latest event news.
Nisha

Marketing and content at Zoho Backstage. Cultural misfit. Armchair traveler. Productivity geek. Sometimes, I write poetry. Sometimes, it rhymes.
Leave a Reply
Your email address will not be published. Required fields are marked