A beginner's guide to hosting unconferences
A beginner's guide to hosting unconferences
Last Updated: July 28, 2020
5.3K Views
7 Min Read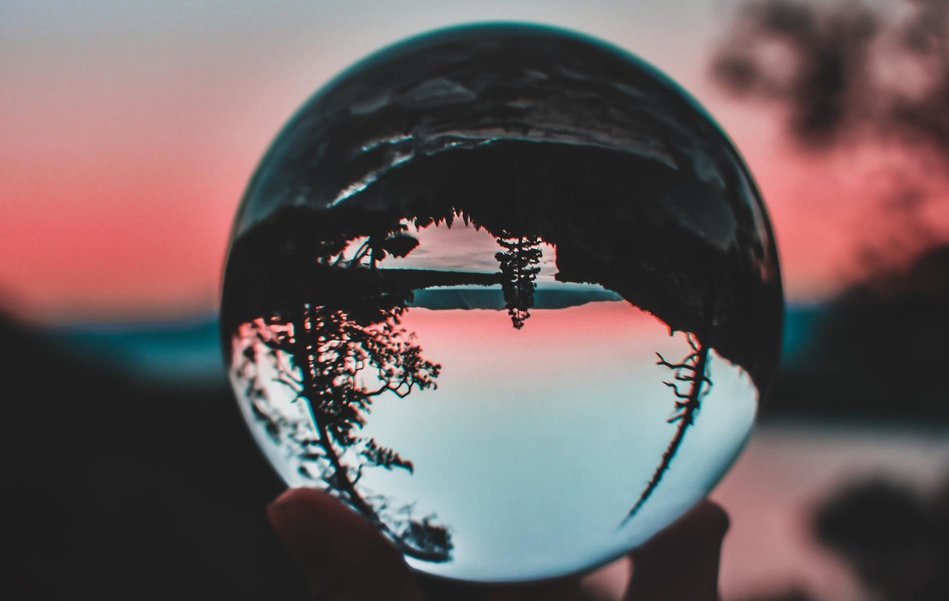 The unconference (also called anti-conference) is an event trend that's become rather common in the last decade. Considered to be the antithesis of the traditional conference, it's an informal meeting of peers to facilitate learning. Staying true to its name, the unconference does away with the usual elements of a conference like agendas and lectures. Instead, it uses small discussion groups where all attendees are given an opportunity to choose the topics they want to discuss. The idea here is that "the sum of the expertise of the people in the audience is greater than the sum of the expertise of the people on stage." (Dave Winer, The Geeks Guide to Unconferences).
The origin of the unconference can be dated as far back as 1828 when Alexander von Humboldt invited scientists from across Europe to talk to each other and share their discoveries. No papers were presented. Instead, they convened in gardens and zoological parks, and everyone was encouraged to forge friendships. Modern unconferences also focus on the same thing. Beginning with Foocamp in 2003, they have steadily gained a large following in recent times. In the last year alone, we saw some of the biggest tech companies, including IBM and Microsoft, hosting them.
Why should you host an unconference?
With so many companies organizing unconferences, you might be excited to host one too. If it's working for others, it could also work for you. But before you jump right in, you should probably take some time to figure out whether it'll be right for you and your audience.
Here, we've listed some reasons to consider an unconference for your next event.
Facilitating peer-to-peer learning
Like I mentioned before, an unconference is a democratic approach to conventional events. It's run by the attendees and is for their benefit. While you can guide them, everything is pretty much in their interest. So be sure your attendees are invested in your unconference. Otherwise, it'll just be aimless, uninterested people wandering about your venue.
The only thing that can propel an unconference forward is attendee participation. This could be one reason it's used a lot in the tech industry to exchange ideas and discuss the latest trends. The user-focused Barcamps on open source technology are a huge hit even now for this exact reason.
Exploring niche and unconventional topics
As unconferences have no predetermined topics to discuss, they are a good place to go into depth about topics the audience is interested in, however niche they may be, as long as there are people who have some knowledge about them. This is another reason for you to make sure you bring in a good crowd.
Last year, a Swedish unconference for startups had topics ranging from smart coding to AI-powered medical devices that monitor sleep apnea with all startups exhibiting their latest inventions. Like the organizer of the unconference, Johan Jörgensen, says, "This is about tearing down boundaries for meetings between people."
Fostering creative thinking
Joshua Kauffman, an entrepreneur whose team has hosted unconferences in some of the biggest cities in the world, believes the spontaneous nature of the unconference encourages out-of-the-box and innovative thinking. He says, "So much of life and work is overly structured that it doesn't give us, or our ideas, the room to run and grow freely. By contrast, the unstructured, high-energy environment of the unconference amplifies ideas."
The Anti-Convention, an unconference for chefs, plans to have "demos galore" with chefs experimenting with insects, CBD oil, and more this year. This isn't something you'd see at a regular conference. And that's the premise of the unconference – there's something for everyone.
Ensuring participation and collaboration
How many times have you been to conferences only to sit in a crowd of strangers, scrolling through your Twitter feed because the PowerPoint presentations on stage were boring? How many times have you wanted to bring up a topic for discussion only for the session to come to an end without the mic ever reaching you? With unconferences, this will never happen. Its attendees-first approach gives everyone a chance to contribute to the discussion. And the best part is no one will be talking at you. It will be an equal playing field for everyone.
---
Subscribe to The Green Room
Sign up here and get all the most relevant MICE industry content delivered right to your inbox once a month.
By submitting this form, you agree to the processing of personal data according to our Privacy policy.
---
4 simple rules for organizing an unconference
Now that you've decided the unconference is a great idea, it's time to get to the basics. Hosting an unconference, to be perfectly honest, is a daunting task for even the most seasoned event planners. Most of your regular methods and checklists would be of little use here. You'll have to start from the very beginning. In this post, we'll be going into detail about the four things you should absolutely do when organizing an unconference.
Remember the two-feet law
This is probably the only hard and fast rule in the unconference. According to the two-feet law, "If at any time you find yourself in any situation where you are neither learning nor contributing, use your two feet and go someplace else." Your unconference should encourage people to move on from a session that's of no value to them.
It'd probably be a good idea to highlight this in your marketing campaigns – tell your attendees that you insist they move on from sessions they aren't interested in to make the best use of their time. And then when your unconference begins, remind your audience about the two-feet law one more time.
Go for an unstructured agenda
A planned agenda defeats the purpose of an unconference. Have a theme for the session and a skeletal plan that details the number of sessions, the type of each session (though this could also be set on the event day), and when to break for lunch, etc.—other than that, don't do anything else. Your agenda would probably look like this, just the bare essentials.
Welcome note

Planning the schedule

Sessions

Lunch

Sessions

Break

Wrapping up the day
On the day of the unconference, you can get pitches from your audience and plan out the day with those sessions. Depending on the number of pitches, you can allot time slots and plan how many sessions to run simultaneously. Decide on the rooms based on how many people are interested in each topic. If you feel it'll be too chaotic to do all of this on the day of the unconference, you can ask attendees to propose topics beforehand through your website and run a poll at a set time to find out which topics garner the most interest. This way, you can give your attendees what they want while finding some breathing space for yourself.
Choose an appropriate venue
Finding the right venue for your event is especially important as it has the single greatest impact on the event experience. And with unconferences, this gets a tad bit more complicated. You'll need to look for a site that'll satisfy not just the basic requirements like the location, parking facilities, and accessibility concerns. The perfect "unconference venue will also have:
Rooms of variable sizes, preferably with noise proofing to host all the sessions

Blank canvas spaces that can be modified according to the session host's specifications

Informal collaborative spaces throughout the venue for attendees to continue discussions after the session is over

An auditorium with seating space for all attendees

A large, clear space with long walls that can be taped with white paper for scheduling the day
Get the right people
The success of any event depends on its attendees, but even more so with unconferences. Without an audience that possesses the right expertise, even the most exciting topics can result in sessions that are complete duds. This recently happened at an EduCamp. A session on grant writing went nowhere because though all of them were interested in it, no one had the expertise to drive the session.
One way to rope in the right audience is to make it invite-only, like JCrete, or have an application process, like Hawkefest by Hawke Media. You can also have a page on your website describing who'd be the right fit for your event and send out invites to people you think will be able to make the most of the unconference. Whatever way you choose to go, make sure the people who attend your event are the right people.
An unconference is all about breaking from the traditional way of doing things, and, when done right, it can be extremely effective in helping you host an event that's both relevant and energetic. But you don't have to go all-in if you aren't comfortable or are worried how your attendees will take it. Rather, start small by including unconference-like and semi-structured sessions in your regular conference and use it to gauge your attendees' response. Our only advice here – do what works for your attendees. We wish you luck with your unconference!
---
If, like us, you're more of a social person, let's connect on Twitter (@ZohoBackstage) and we'll keep you up-to-date with all the latest event news.
Nisha

Marketing and content at Zoho Backstage. Cultural misfit. Armchair traveler. Productivity geek. Sometimes, I write poetry. Sometimes, it rhymes.
Leave a Reply
Your email address will not be published. Required fields are marked