Everything you need to know about hosting a virtual fundraising event
Everything you need to know about hosting a virtual fundraising event
Last Updated: May 7, 2021
826 Views
6 Min Read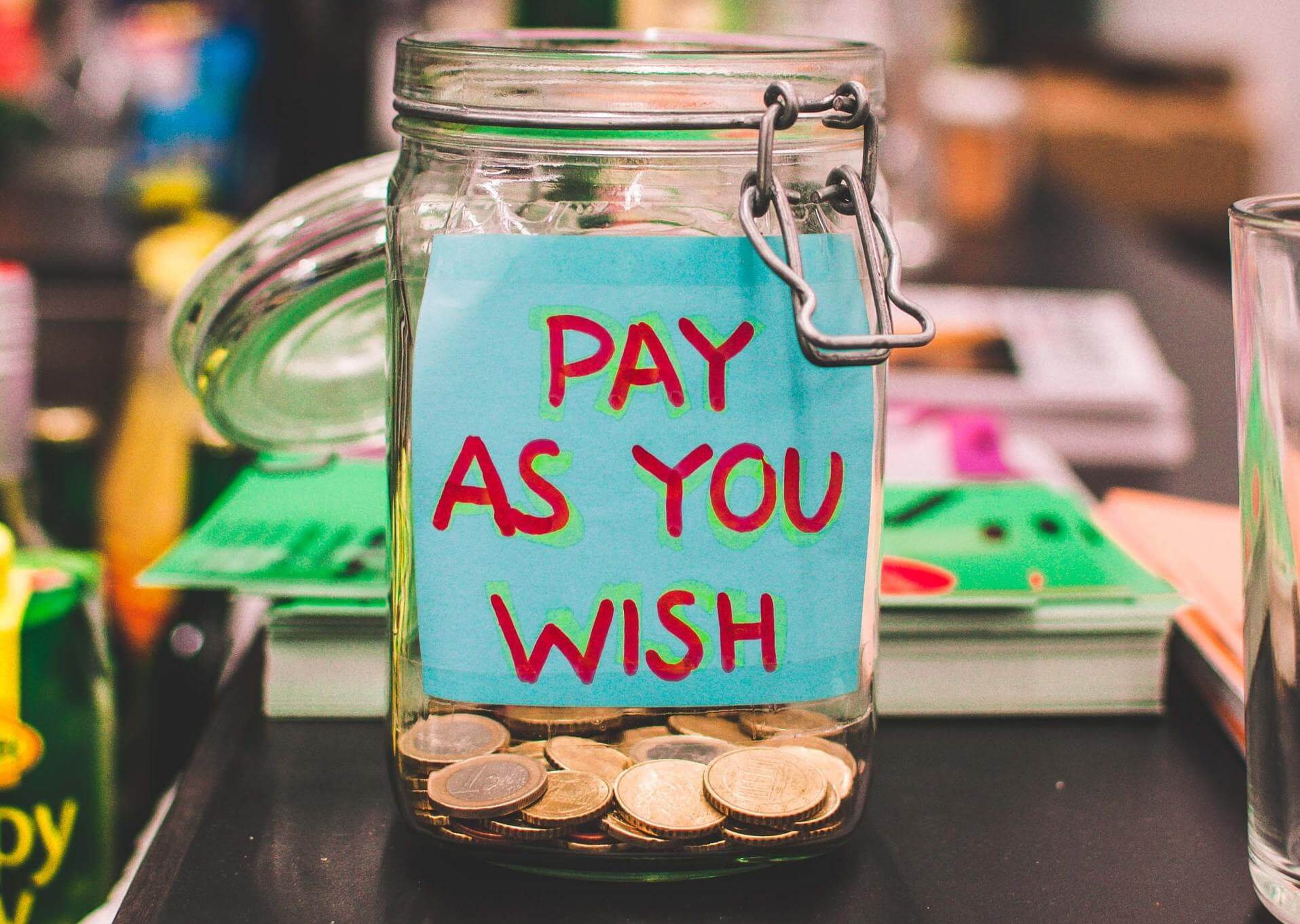 Fundraising events are a popular way for non-governmental and non-profit/not-for-profit organizations to connect with donors, build a community, and raise awareness for their causes. A 2019 survey by Eventbrite states that 21% of non-profit organizations host around 25 events per year.
Additionally, schools, universities, hospitals, and other institutions routinely host fundraising events to raise money for specific causes. A study by NP Source says 27.1% of schools make more than $75000 dollars from fundraisers. Car washes, bake sales, galas—these are just a few of the annual fundraising events schools host to raise funds for everything from their sports team to new facilities. According to a report by Double the Donation, 56% of donors attend fundraising events regularly.
Now, in 2021, the majority of supporters and donors are still willing to attend your fundraising event, as long as it's safe to participate. And, when it comes to safety, virtual is your best option.
The benefits of going online with your fundraising event
While fundraising events were mostly in-person gatherings before the COVID-19 pandemic, online giving has increased each year from $19.2 billion in 2012 to $31 billion in 2017 (NP Source). At the same time, virtual fundraising events don't have to be an interim solution. Rather, you can continue hosting them even after COVID-19 social restrictions are removed as a way to complement your in-person events or go hybrid with your event. Here are some advantages of going virtual:
Budget-friendly: One of the most obvious benefits of going virtual is that it's a lot cheaper than hosting an in-person event. There are fewer logistics to manage, and you also don't need a lot of staff. This also means you can sell tickets at a more affordable rate to attendees.

Better reach: As virtual events aren't constricted by geographical boundaries, you get a chance to connect with people outside of your local community and significantly expand your reach. At the same time, a virtual event isn't restricted by a venue's capacity so you can invite twice or even three times the number of people you would for a physical event.

More sponsorship opportunities: You can capture a lot more data from virtual events when compared to in-person ones as most virtual event solutions allow you to track and analyze all major touchpoints. This data can be leveraged to get more sponsors. You can also sell them digital space on your event app, event website, and other areas, stream sponsor ads during breaks, and more.

Sustainable: By going online, you are also ensuring that your event is more environmentally friendly. Virtual events consume fewer resources, create less waste, and as there is little to no transportation required, your event's overall carbon footprint will be significantly reduced.

Easier to host: Event technology has come a long way since the early days of the pandemic. It is now possible to host your entire event on one single platform, from beginning to end. Most virtual events also don't require complicated permits and licenses. All you need is a small team of selected people and a good virtual event solution to run the event.
Not convinced yet? Consider these examples of successful virtual fundraisers. It took only three days for The Washington Performing Arts Gala to pivot to virtual. They reached an audience of 300+ attendees and made more than $200,000 dollars. The Pancreatic Cancer Action Network went well over their target goal with $172,000 when they hosted their virtual event, Virtual PurpleStride.
5 tips for hosting virtual fundraising events
Now that we've seen why you should host a virtual fundraiser and how successful they can be, it's time to move on to the next topic: how to make your event a success. Here are five tips that we believe will help you host an impactful fundraising event—one that helps you achieve your goals and ensures your donors and supporters are satisfied.
Set your goals
The first step in hosting any event is defining its purpose and then identifying the best way to achieve it. For example, if your focus is community-building, your event should focus more on interaction and networking. On the other hand, if your event is more about promoting your cause and lobbying for support, then a large part of your agenda will be speeches and presentations. An easy way to set your goals is using the SMART model—Specific, Measurable, Achievable, Relevant, Time-bound. Other things you can do at this point include deciding your target market, event KPIs to track, and the basic outline of your event's program.
Plan your agenda
Once you've set your goal, you can start planning your event's agenda. What activities are you planning to conduct? Who are you inviting to speak? And most importantly, how and when are you planning to receive the donations? Here are some popular activities for fundraisers:
Auctions

Trivia and contests

Raffles

Virtual walk-a-thons

Watch parties

Interviews or fireside chats

Live performances or concerts

Virtual tours
Deciding your agenda early on is very important as your tech stack depends entirely on your event's format. Moving on to donations, you can either ask people to donate through your website or make it a part of the activity like with auctions or a social media challenge (like the Ice Bucket Challenge), or hashtag donation (where you encourage people to temporarily give routine purchases like coffee or dinner out and donate that money to your cause). Another option you can try is text-to-give.
Select your tools
Once you've set your goal and finalized your agenda, the next step is figuring out your software options. Your focus would probably be on two aspects of the fundraiser—event management software (which should include event ticketing, marketing, live-streaming, networking, and other event-related tasks) and fundraising tools. The latter depends on the activities you've planned and the options you've chosen for collecting your donations. For example, you can use a tool like Silent Auction Pro if you've planned a silent auction, Racery for virtual runs and walks, and Snowball for online fundraising.
Make it enjoyable
Reaching your goal is important, but it's just as important to make the entire event an exciting and engaging experience for your attendees (and donors). Give them an experience to remember and in return, they'll be more engaged with your mission and willing to help you reach your goal. Focus on them and make them feel special—send them a personalized gift, create opportunities for them to network, and plan fun activities.
Another thing you can do is creating a pleasant and inviting atmosphere. This means well-thought-out decor (that's not cluttered) for your background, consistent branding, good tech (cameras, mics, and lights), and appropriate music. While these are small things, they'll improve their on-screen experience.
Run peer-to-peer campaigns
As part of your event marketing initiatives, you can run a peer-to-peer campaign where you can bring in your supporters to help you fundraise. Here's how it works: you create an individual campaign page for each of them, through which they can collect donations for your organization. You can also give them other promotional materials related to your cause—brochures, videos, reports—that they can share with prospective donors to explain how their contribution will be used to make a difference. This is also the place to use some event storytelling—it'll help supporters and prospective donors relate to you and get emotionally involved in your cause. The idea is to create a story rather than just stating facts.
Finally, be sure to do a rehearsal so everything is perfect for the actual events. At the same time, once the event is over, follow up with attendees and sponsors. Send out an email thanking them, ask for their feedback, and maybe even give them a digital gift. This will help you continue the conversation and strengthen your connection. Their feedback will also help you improve the quality of your future events.
With thoughtful preparation and the right virtual events solution, virtual fundraising events can be just as successful as in-person events. Virtual events also offer multiple benefits for your reach, budget, and environmental impact. While they're much more necessary now during the COVID-19 pandemic, there are multiple reasons to continue hosting virtual events in the future.
---
If, like us, you're more of a social person, let's connect on Twitter (@ZohoBackstage) and we'll keep you up-to-date with all the latest event news.
Nisha

Marketing and content at Zoho Backstage. Cultural misfit. Armchair traveler. Productivity geek. Sometimes, I write poetry. Sometimes, it rhymes.
Leave a Reply
Your email address will not be published. Required fields are marked