Every event planner's checklist: A complete guide
Every event planner's checklist: A complete guide
Last Updated: December 11, 2023
2.3K Views
8 Min Read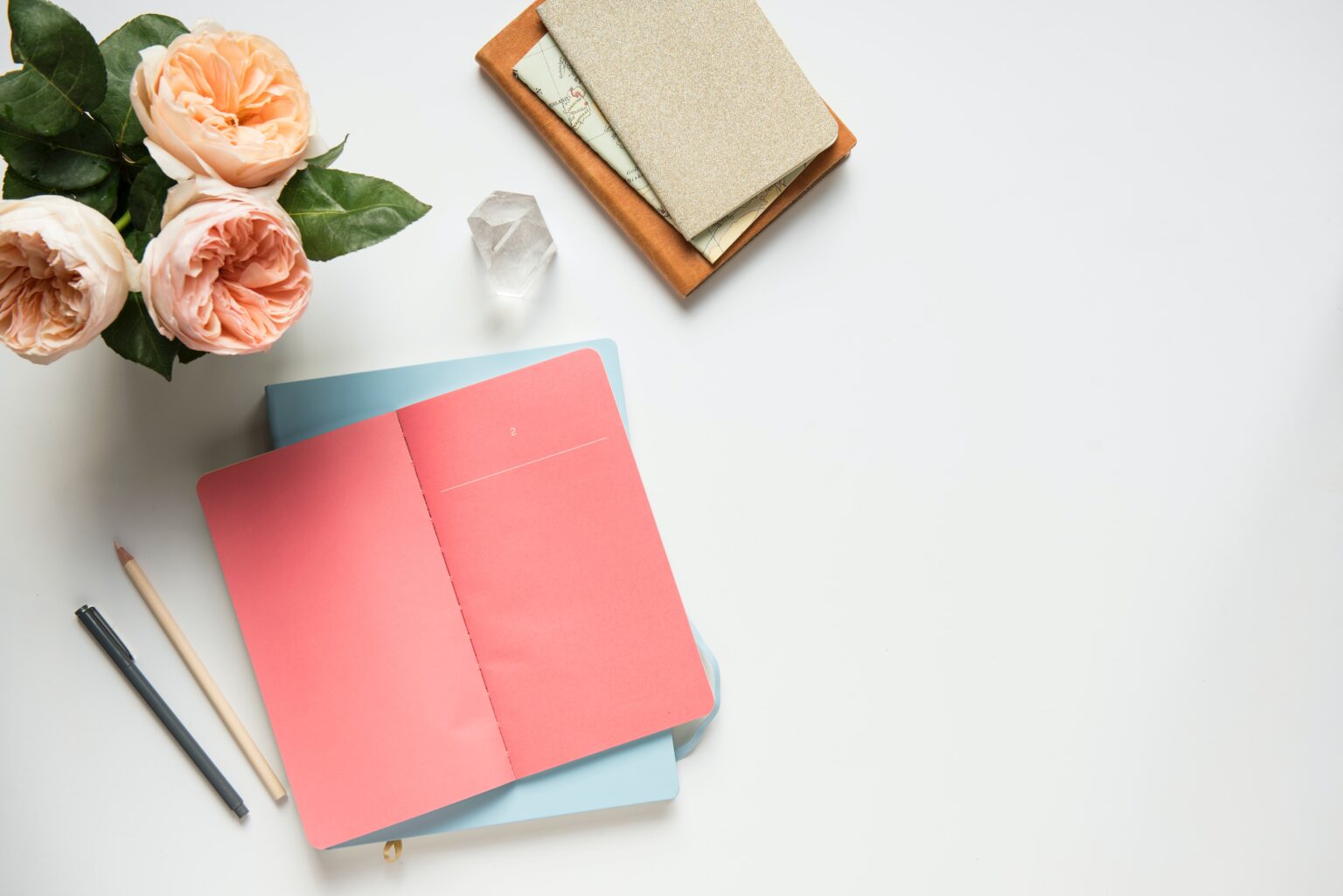 We all know how stressful managing and planning an event can get. In fact, in a recent study by Careercast, event planning was listed among the top 10 most stressful jobs. From looking for a venue, getting sponsors, and onboarding attendees to writing a post-event debrief, there's a lot of work that goes into managing an event.
In the midst of all the chaos, it's easy to miss out on some paramount tasks. Be it a beginner or an experienced planner, an event planning checklist is essential to keep you on track and reduce the stress of missing out on something important.
That's why we came up with a comprehensive list you can refer to while planning your next event.
Start with the three W's — why, what, and when
1. Establish your event goals
Understand the cause behind running this event. Is it to spread awareness, create engagement, or build a community? Get a clear picture of who your target audience will be, what their interests are, and what benefits they would derive from this event. Working on getting this clarity right in the beginning will be useful to decide the next steps.
2. Design your event concept
Study your market and understand what's already been done and what is required in the market. Analyze the market segments you should focus on and come up with an event idea. Picture your event and write down everything that you can think of including in it. Take inspiration from other events and learn what you can do better.
3. Build your team
Event management is not a one-person task. Build your team and share the event's goal with them. Write down roles you want to recruit for and then choose the best talent with the required skills to execute that role. Learn more about delegating event planning roles and sharing responsibilities with your team.
4. Set event timeline and expectations
Plan the timelines for your event well in advance. Setting timelines is an integral part of an event. This will help you focus on the immediate things and keep you on track. An important point to remember while setting deadlines is that they are specific, achievable, and realistic.
5. Create your event budget
Once you know how you want your event to be, set the event budget based on the estimated income and expense. Ensure that you leave some for the contingency, because with events, always expect something to fail or that you'll overshoot the budget.
6. Decide the event dates
Choose event dates with caution. Ensure that it's convenient for your attendees and doesn't coincide with any other event that's of interest to them or happens right after so that you're attendees' availability is not affected.
---
Subscribe to The Green Room
Sign up here and get all the most relevant MICE industry content delivered right to your inbox once a month.
By submitting this form, you agree to the processing of personal data according to our Privacy policy.
---
Event location and venue
7. Choose your event location and venue
Now that you have a decent idea of your market and your audience, you'll have a clear picture of where your attendees are located. Select a location that's accessible and convenient for all your attendees to convene. Bonus points if your event venue is close to the airport or any other public transport for your international audience.
8. Negotiate and sign the contract
Once you shortlist the event venue, sign the contract with the venue owners to block it for your event. Review needs for the event with the venue manager. Enquire if there's a need for any special permits, licenses, insurance, etc.
9. Accessing the event location
Be it a global summit or a local one, identify ways of transportation for your attendees to reach your venue. Keep it closer to an airport or a train station for easy access. Make a note of routes, as well as bus or train numbers and their frequencies, to give to your attendees. Participants who would drive to your event will need an ample amount of parking space, which your event venue should provide.
10. Look out for event necessities at the venue
The event venue sometimes employs their own staff to keep the venue clean and help with constructing and deconstructing the booths, wifi or other internet facilities, catering, and more. Check with them so you know what you'll have to source yourself and what is available at the venue.
11. Create a floor plan to utilize the event space
Once you finalize the venue, the next thing to do is create a space layout, allocate rooms for organizing committee staff, and draw floor plans to fit your exhibitors, speakers, and attendees.
12. Check hotels for stay
Most events are at least a day or two long, and this means attendees, speakers, sponsors, and others who have traveled from far will need a place to stay. Look for hotels close to the venue where your event participants can rest. Block a few rooms in advance so that the rooms will remain available at the last minute.
Choosing and managing vendors
13. Choose the right decor
Every event will have its requirement for the decor. Choose a supplier that can transport them, fix them, and take them back without any hassle. Once the decor is finalized, ask for the layout to know where everything is going to be placed and share it with your team.
14. Pick a caterer that fits your theme
Choose the kind of catering that matches your event's theme. Try to get an accurate count of attendees in order to avoid wasting food. Take dietary restrictions into consideration. Create a backup plan in case the food goes to waste by discussing what should be done with the leftovers and more.
15. Find speakers relevant to your event
Speakers play an important part of the event ecosystem. Find speakers who align with the purpose of your event and ensure that they add value to it. Bring new speakers so that your participants don't have to listen to the same things they learned in the last event.
16. Get the right entertainment
Some entertainment is always needed to lift the mood and keep the event lively. Entertainers could include emcees, dancers, singers, spot game organizers, and more. Remember to book them in advance since a last-minute booking can be quite expensive.
17. Shortlist the sponsors for your event
Choose your sponsors wisely. Make a list of sponsors who match your event's vision and reach out to them. Understand what benefit your event can provide your sponsors and sell it to them. Create sponsorship packages for them to choose from.
Marketing the event and getting registration
18. Finalize a name for the event
Choose a catchy name for your event that your attendees can remember and relate to. Keep it interesting and intriguing enough that the name itself brings sufficient interest to the event.
19. Create a stunning event website
Design a stunning event website where people interested in your event will land and learn about your event. Your event website should be insightful and drive visitors to sign up for the event and purchase tickets.
20. Create registration forms
Collect attendee details that are necessary for your events like their name, designation, company, the nature of their business, and more. Keep the registration form short and to-the-point to drive in and convert your website visitors.
21. Set up ticket classes
Create different ticket classes to help your event sell out. Creating different ticket classes will help you identify when and how many people registered for your event. Set deadlines for ticket purchases. Send out a confirmation to people who bought the tickets. Remember to test the flow before you make the tickets available for everyone.
22. Set up social media accounts
Set up social media accounts to share updates about your event and create a buzz around it. This also opens more avenues for people to reach out to you.
23. Run marketing campaigns to drive event registrations
Registration is one of the biggest revenue sources for your event. Run marketing campaigns to massively increase registrations. Check out some of the tips we suggested in our blog here.
Setting up a support team for the event
24. Recruit technicians
Get technicians who can help you sort the technical issues that might occur during the event, like fixing electric lines, moving them to another location, getting LAN connections, setting up backup generators and projectors to run a presentation, and more. Ensure that they work well under pressure and take the responsibility of dealing with an issue completely.
25. Choose an event app
Build a mobile app to send out quick updates during the event and collect feedback from the attendees. Determine what you'd like to use your app for — networking, live polling, feedback, notifications, or just an event guide. Decide if you'd like a fully customized app or a templated one and ensure that it encrypts all your attendee data.
26. Set up online chatbots and a support channel
We know how much of a hassle events are. Expect to receive plenty of queries and support requests during the event. Classify some of the most common questions and create a knowledge base of the answers. Set up a chatbot to build instant conversations with your website visitors. Employ live support to solve difficult queries.
The day before the event
27. Test all your systems and make sure they're working.
28. Run your staff through their event responsibilities.
29. Ensure that all the security systems are in place.
30. Put out signs that lead to your event venue.
31. Contact your speakers and sponsors to ensure they're aware of their schedule.
Post-event analysis

32. Learn from your current event and make notes.

33. Review your event goals and measure success.

34. Calculate event ROI.

35. Review feedback from the attendees.

36. Share insights with sponsors.

37. Settle any remaining bills from the event.

38. Send thank-you notes to all your attendees and other stakeholders.

39. Update attendee information to follow up for the next event.

This sums up everything you need to keep track of during the event. We hope this list will be helpful for both new event planners and experienced ones.

Event management surely is a complex job. If you think we've missed anything in the above list, let us know in the comments below.
---
If, like us, you're more of a social person, let's connect on Twitter (@ZohoBackstage) and we'll keep you up-to-date with all the latest event news.
Veena

I stalk event trends. A marketer for Zoho Backstage. Love music from the '60s and '80s.
Leave a Reply
Your email address will not be published. Required fields are marked