5 creative ideas to engage virtual attendees through breakout sessions
Last Updated: September 24, 2020
6.6K Views
4 Min Read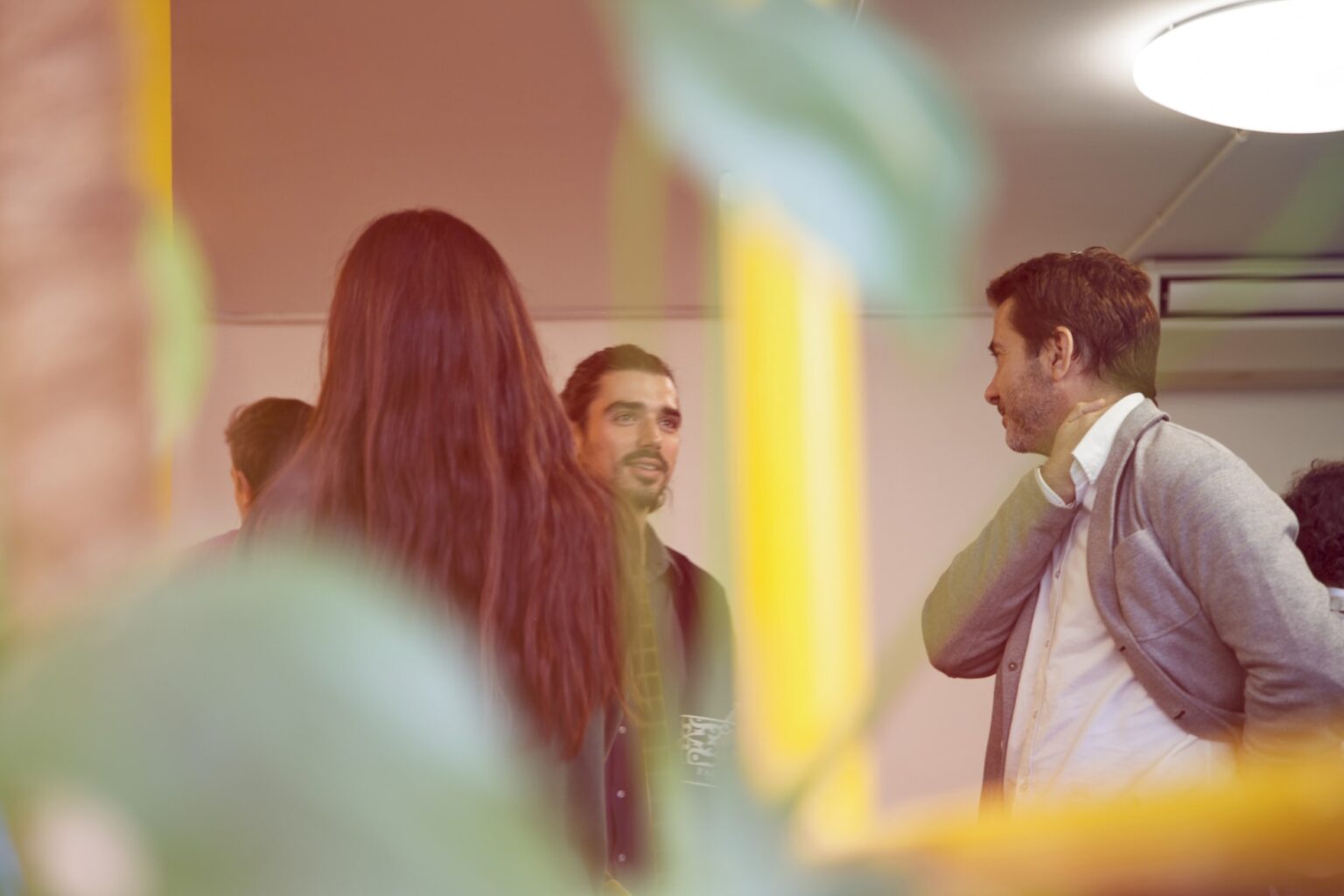 Connecting virtually is becoming the new normal. While we're all still in the process of figuring it out, every day we're discovering new ways to interact and get comfortable with the medium. In the last blog, we discussed how the fishbowl technique can help event organizers employ active listening amongst their audience. In this blog, we'll focus on the most talked-about session type — the breakout session.
Today, numerous video conferencing tools are using the breakout session format to run their sessions. Before we get into what that looks like, what are we even talking about when we say "breakout session"? Let's find out!
What are breakout sessions?
A breakout session is a short session where a group of attendees drawn from a larger conference or convention gathers based upon their interests to discuss more practical, day-to-day challenges related to the conference's broader theme or topic. Generally, several breakout sessions happen in parallel for a designated period, after which everyone joins the larger group. However, breaking up the larger group into smaller focused groups is a challenge.
Breakout sessions are a great method of engaging attendees in a conference. You can even divide them into various groups based on their experience and knowledge. This style of session encourages all attendees to actively participate and engage with each other rather than passively listening to a presenter throughout the session in the usual presentation-style interaction. This helps people communicate with each other one-on-one, a huge benefit when running an event online. It also works pretty well for people with varied learning styles.
Breakout sessions require some means to break the larger group into small groups and a concrete objective such as an open discussion, brainstorming a specific topic, or completing an activity.
Now that you understand what a breakout session is, let's look at various ways to use them to engage virtually.
Speed networking
In this format, participants share information about each other quickly in a given period of time and then move to the next set of participants. During their meeting, they usually discuss professional expertise and business goals. This type of networking helps participants who seek exposure to new markets or are looking for new vendors. Speed networking can be done in three formats: round-robin format where participants meet others one-on-one sequentially, station-based where participants pick a time to meet with specific people beforehand, or group-based where participants meet in groups.
---
Subscribe to The Green Room
Sign up here and get all the most relevant MICE industry content delivered right to your inbox once a month.
By submitting this form, you agree to the processing of personal data according to our Privacy policy.
---
Lightning talks
These short presentations last about five minutes each. Rather than the regular presentations with bullet points and content, they're a creative attempt to stimulate thinking among the audience. They usually focus on a single topic or idea instead of a broad and generic point. The presentation is usually run by the session organizer, and the speaker focuses on captivating the audience with their story. Most conferences allot 30-90 minute slots for lightning talks, and a series of talks are scheduled back-to-back. This gives the audience a wide knowledge of various topics.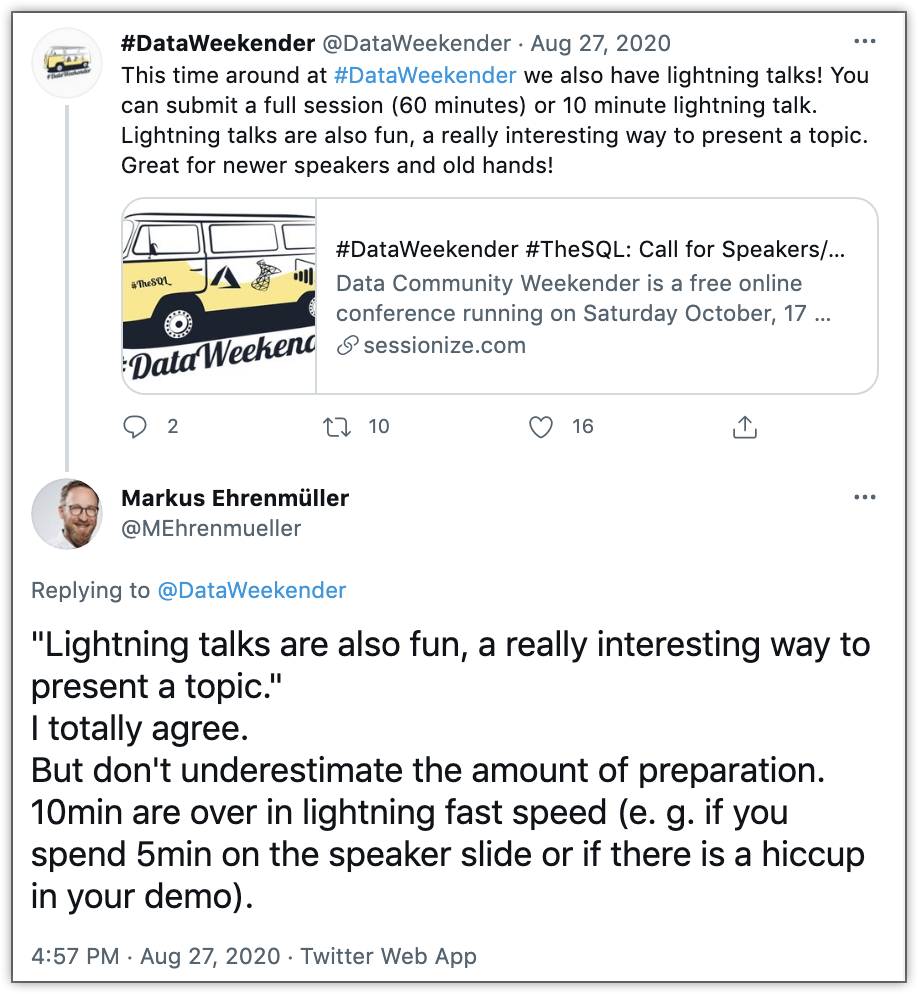 Play a game
After a long day of attending sessions, a quick game can help break the ice and bring your attendees together. For instance, you can have attendees group themselves and play pub trivia. You could also have your attendees perform pixel art using online spreadsheets. Online bingo is another trending game you could play with your attendees to keep them live and entertained. The goal is to break the monotony and bring life to the virtual sessions.
Virtual tea party
Who says tea parties can only happen in person? Just bake some cake and brew some tea. Create a relaxed mood by motivating your participants to get their favorite flavor of tea and enjoy the show virtually! This creates an opportunity for participants to interact with each other about their likes and dislikes, business, and other things casually. Many fundraiser events also host tea parties to raise money for a particular cause followed by the participants discussing the issue during the party.
Tête-a-tête
Love debates? Include constructive arguments in your session. Divide your participants into two groups, and select topics related to the theme of the event. Make a statement and ask one participant to speak in favor of the subject and the other against it. Have the other viewers vote for the best speaker and announce the results. Run a couple of rounds with other participants in the breakout room.
Going online shouldn't mean sacrificing your attendees' engagement level. Just like at in-person events, virtual attendees need a break from regular meetings and a chance to engage with others. As an organizer, it's your responsibility to create opportunities for engagement and networking. If you follow any other breakout session engagement techniques, let us know in the comments below.
---
If, like us, you're more of a social person, let's connect on Twitter (@ZohoBackstage) and we'll keep you up-to-date with all the latest event news.
Veena

I stalk event trends. A marketer for Zoho Backstage. Love music from the '60s and '80s.
Leave a Reply
Your email address will not be published. Required fields are marked