Effectively use the fishbowl technique to enhance discussions in a virtual event
Effectively use the fishbowl technique to enhance discussions in a virtual event
Last Updated: September 17, 2020
8.1K Views
4 Min Read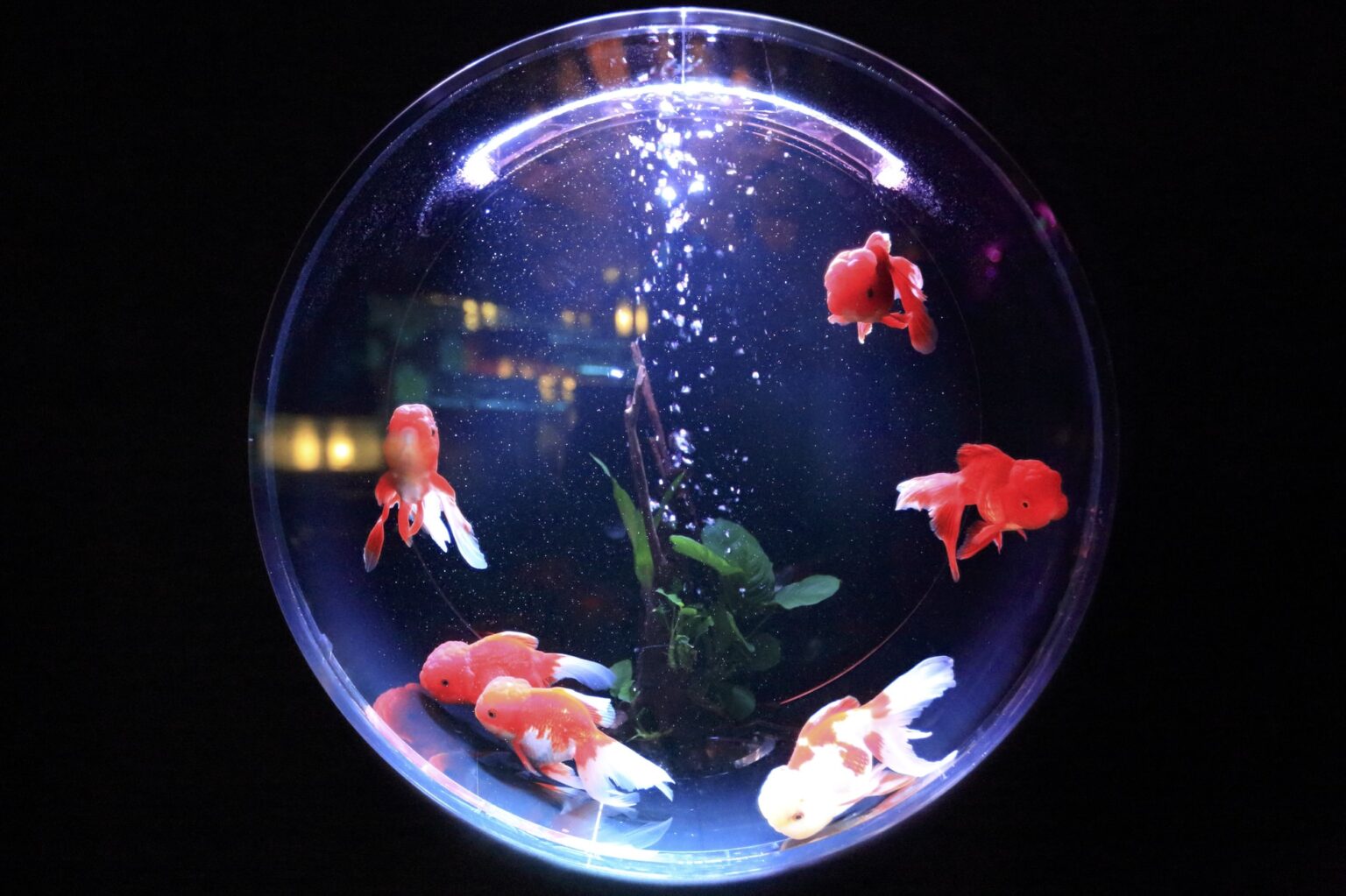 These days, online meetings tend to include a group of people trying to pitch their ideas simultaneously, confusion on the topic of discussion, and an audience asking unrelated questions. Rather than enabling easy communication and effective knowledge sharing, online meetings sometimes just create more noise.
If you've faced similar issues with your virtual discussions and are looking for a structure to help your audience find a signal amid the chaos, you've come to the right place.
In this blog, we'll cover one of the best methods to run a meaningful and productive online discussion—the fishbowl technique.
What's a fishbowl activity?
When a large group of participants discuss a topic, the conversation can become cumbersome to handle, with only a few members actively participating or benefiting from the discussion while others are afraid to speak up. An unregulated discussion can be chaotic and futile, inhibiting knowledge sharing.
In a fishbowl activity, rather than opening the discussion up to the large group, a few speakers are selected (ideally around four to six) and isolated for a discussion called the inner circle. The rest of the participants, called the outer circle, are asked to avoid interruptions and listen carefully.
This effort both helps regulate the discussions—enabling active listening—and invites various perspectives on the topic at hand.
---
Subscribe to The Green Room
Sign up here and get all the most relevant MICE industry content delivered right to your inbox once a month.
By submitting this form, you agree to the processing of personal data according to our Privacy policy.
---
How to run an effective fishbowl discussion
Let's look at a few steps you should follow to get the best out of fishbowl discussions at your event.
Select the right experts
The few speakers selected for the inner circle should drive the conversation. In order to facilitate quality interactions, it's important to choose experts from the related field. Subject matter experts have a stronger grasp on topics, and their expertise means your audience will have the patience and interest to listen to what they have to say.
Involve various perspectives
One of the important advantages of employing a fishbowl technique is to allow the audience to actively listen and get exposed to various points of view. That's why we recommend that you make a list of all the angles to a particular problem, share it with your speakers, and encourage them to share their unique points of view regarding the angles during their talk.
Moderate the outer circle
A good discussion panel will always be planned and orchestrated to some extent. That's why it's important to moderate the activity and select speakers and questions that'll add value to the overall discussion. Encourage attendees to use the raise hand feature in your conferencing app if they want to contribute. Then moderate the questions they ask before passing them on to the panel and facilitating internal discussion amongst attendees.
Exchange participants
Give the audience a chance to interact and share their views as well. After careful moderation, choose participants whose contributions can bring a new angle to the discussion. If your current speakers are done with their part and don't have much to add, move them to the audience and bring someone new from the audience to the panel.
Debrief at the end of the session
Jotting down all the discussion points helps people remember everything from the session and take home the key ideas. Summarize the whole session for the attendees and ask them to take a minute to reflect on how the session went and what they learned. Share a feedback form with your attendees to help you understand how the session can be improved for next time.
10 tips to foolproof the fishbowl discussion
Here are some tips to ensure that your discussions run smoothly:
Inform speakers about the session format and its rules well in advance.
Share discussion topics with the speakers and the perspectives you expect them to cover.
Rehearse the sessions with speakers of the inner circle beforehand.
Avoid using presentations. Let your attendees focus on one thing at a time.
Before you start the session, explain the process to your attendees in the outer circle.
Keep your audience engaged—ask them questions, run polls, and answer their questions.
Stick to your schedule. Set time limits for each topic and prompt the speakers when necessary.
Avoid any background noise. Ensure that your audience turns off their mics and cameras unless necessary.
Ensure that your conferencing tool has options for attendees to prompt the moderator or raise their hand in order to speak to the panel directly.
Encourage discussions amongst the outer circle (i.e. the attendees) in private groups after the session to improve their engagement and knowledge sharing.
In conclusion
In a virtual environment, a fishbowl technique enables thought-provoking and quality discussions, brings various perspectives to a particular issue, provides a platform for everyone to speak without chaos, regulates the meeting from being monopolized by a particular speaker, and allows discussions to be moderated.
Have you tried using the fishbowl technique to drive engagement amongst your audience? If yes, how did it work for you? Let us know in the comments below.
---
If, like us, you're more of a social person, let's connect on Twitter (@ZohoBackstage) and we'll keep you up-to-date with all the latest event news.
Veena

I stalk event trends. A marketer for Zoho Backstage. Love music from the '60s and '80s.
Leave a Reply
Your email address will not be published. Required fields are marked