Financial Analytics for Xero
Visually analyze your Xero data. Create insightful reports and dashboards to track your key financial metrics. Collaborate and share reports with your colleagues.
Sign up in less than 60 seconds
Track key financial metrics. Empower your business.
Zoho Analytics lets you easily analyze the financial data from your Xero account. Slice and dice your Xero data the way you like, and create reports and dashboards to derive exactly the information you want. It helps you analyze your invoices, create P&L reports, track your overall accounting performance, and do much more.
Track your cashflow

Monitor your cashflow with 50+ pre-built financial reports and dashboards on your Xero data in real time - no more waiting for month end to find out how your business is performing.

Analyze your invoices

Analyze your invoices and financial statements to extract insights on key metrics such receivable-to-sales ratio, top suppliers, pending balance, and payment status. Discover how much you owe vs how much you are owed under one roof, and devise actionable plan to collect your payments.

360° view into your financial health

Import data from other apps such as your CRM, Google Ads, etc, and Zoho Analytics will automatically blend your data for cross functional analytics. View your entire business and compare your budget vs spending in one place.

Ask questions, get insights

With our AI-powered assistant Zia, all you need to do is ask your questions. Zia uses NLP and machine learning to come up with suitable answers in the form of reports and KPI widgets on your Xero data.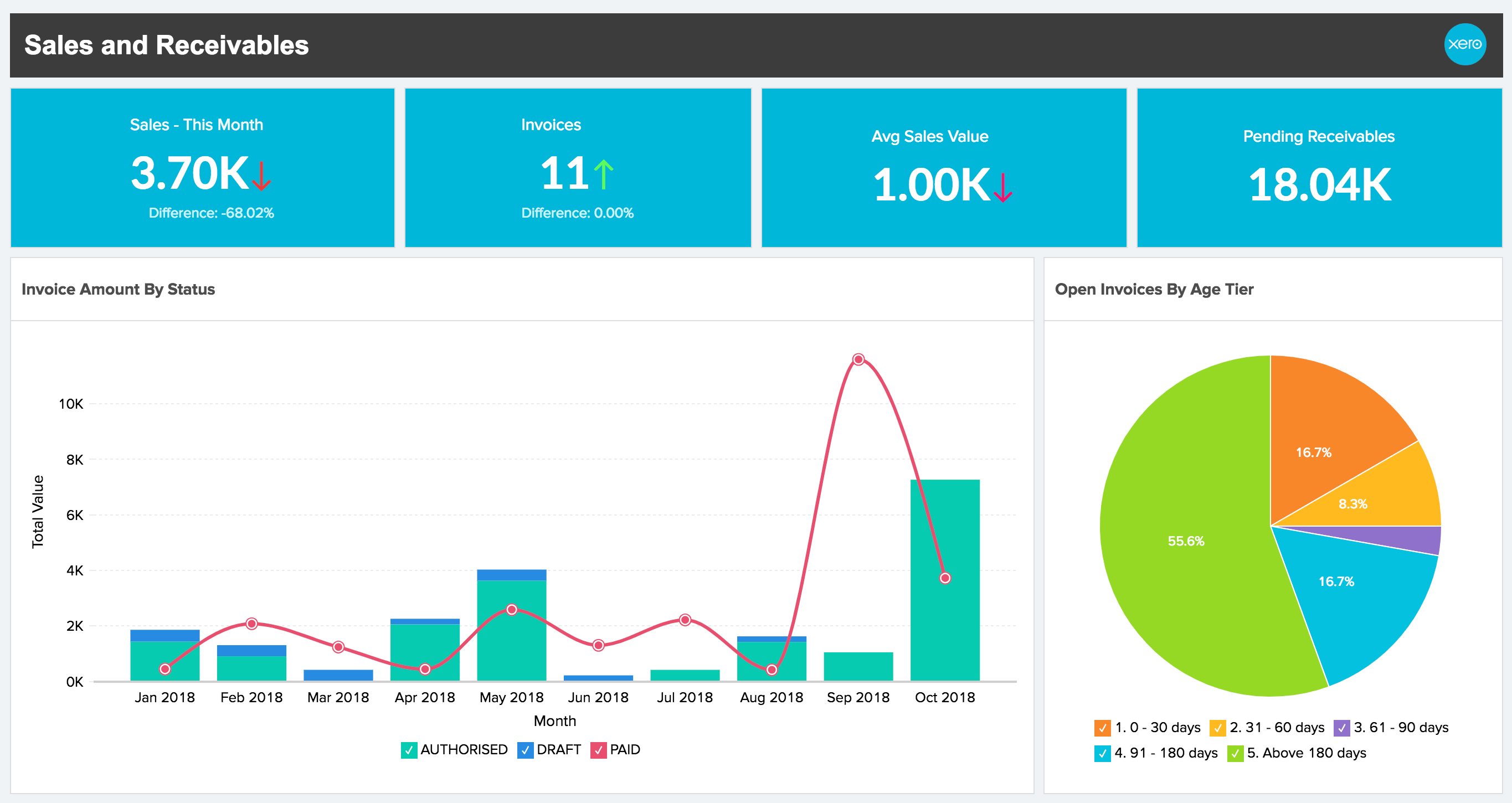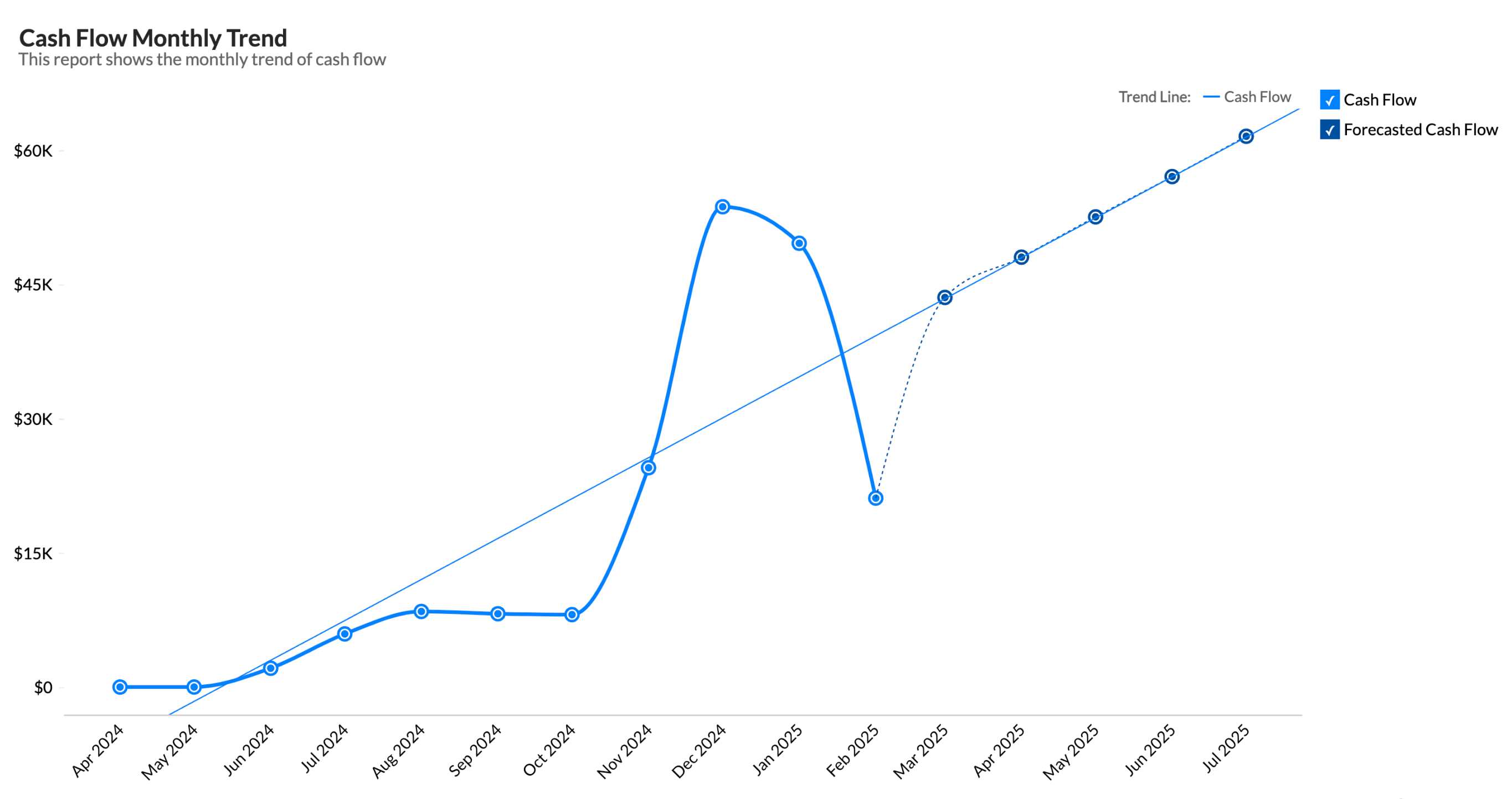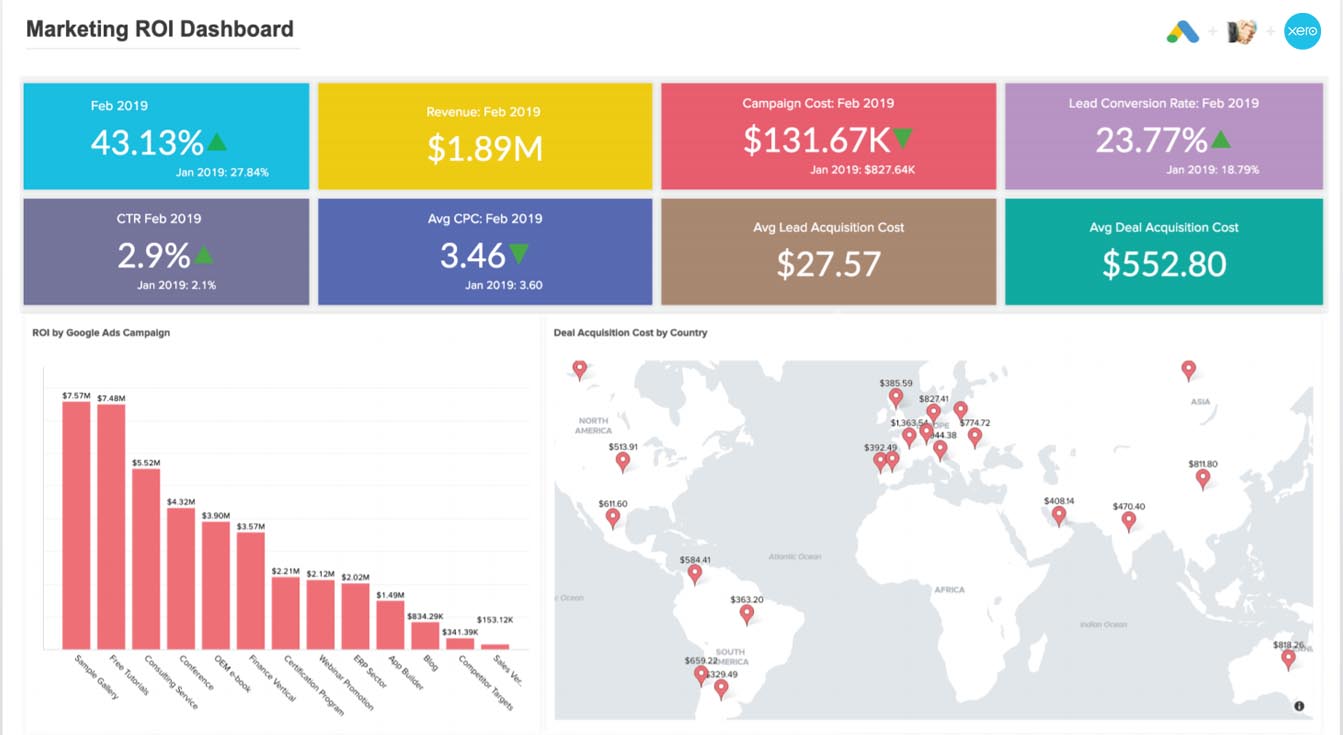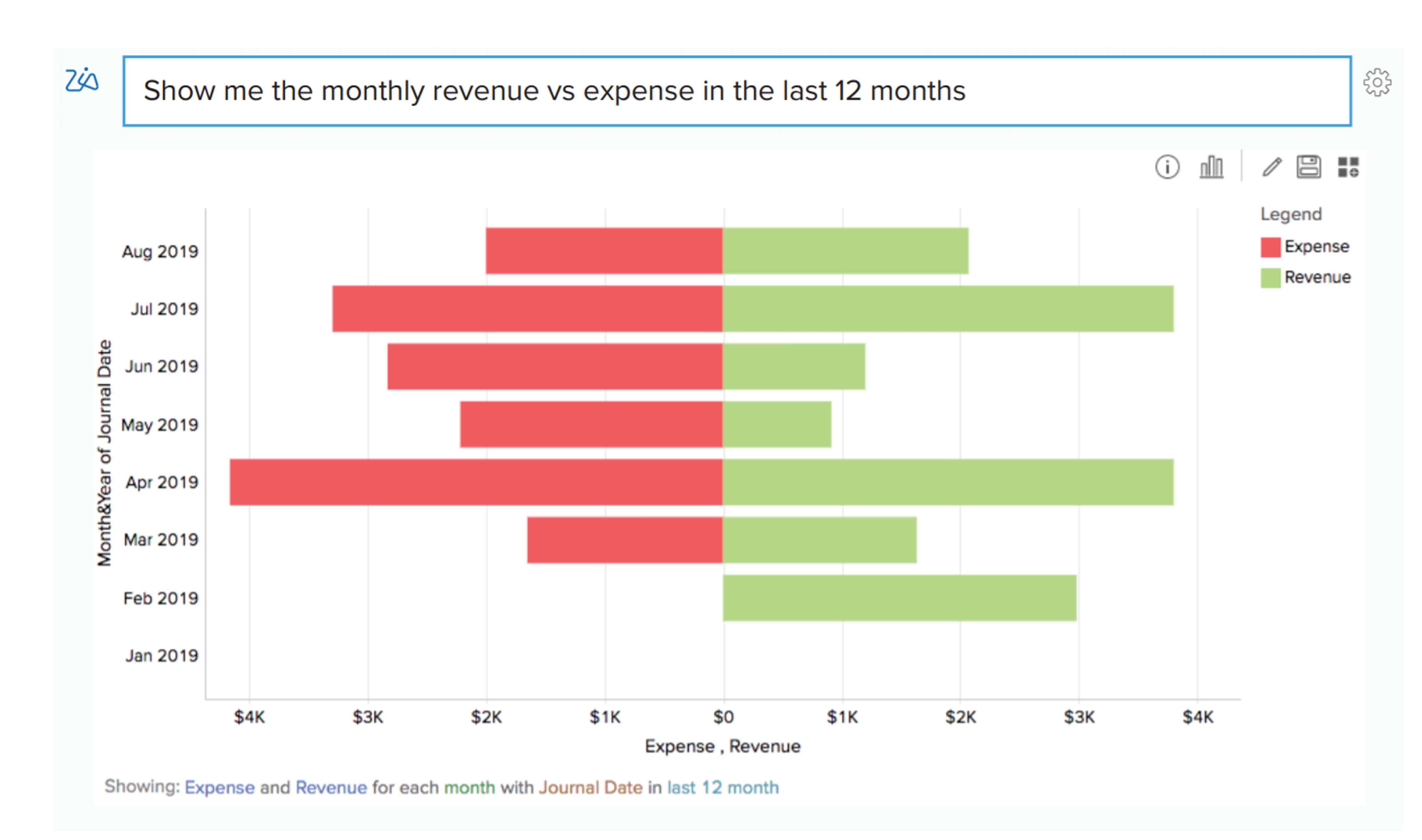 Transform your business with powerful insights
2 Million Users. 50 Million Visualizations. 1 Analytics Platform.
Collaborative analytics

Develop & analyze reports together with your operations team. Share and embed your visualizations for wider consumption.

Visual Analysis

Visually build and analyze insightful reports and dashboards in minutes with an easy drag-and-drop interface.

Email, export and print reports

Export or print reports for offline access. Schedule your reports and dashboards to be emailed automatically to the given recipients.

Variety of reporting components

Use a wide variety of charts, pivot tables, KPI widgets, and tabular view components to create appealing reports and dashboards.

Seamless integration

Your data from Xero is synced automatically to Zoho Analytics, giving you a full-fledged BI tool to analyze your data in depth.

Embedded analytics

Get a powerful reporting and analytics solution in your own brand name, embedded within your product/application or setup as a standalone portal.
"We use Zoho Analytics to integrate all of our reporting needs. Everything goes to Zoho Analytics, that way everyone is able to access the most critical info about the company. They can not only access it but explore it, dive deep, ask questions. It's super fast, easy to use and cheaper."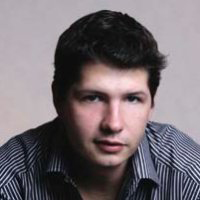 Juan Martitegui
Founder, Educatemia