Maximize your sales
Analyze your sales across products, regions, and payment methods with the powerful Shopify sales dashboard. Measure the impact of your offers and discounts on your sales. Track refunds to optimize your sales pipeline.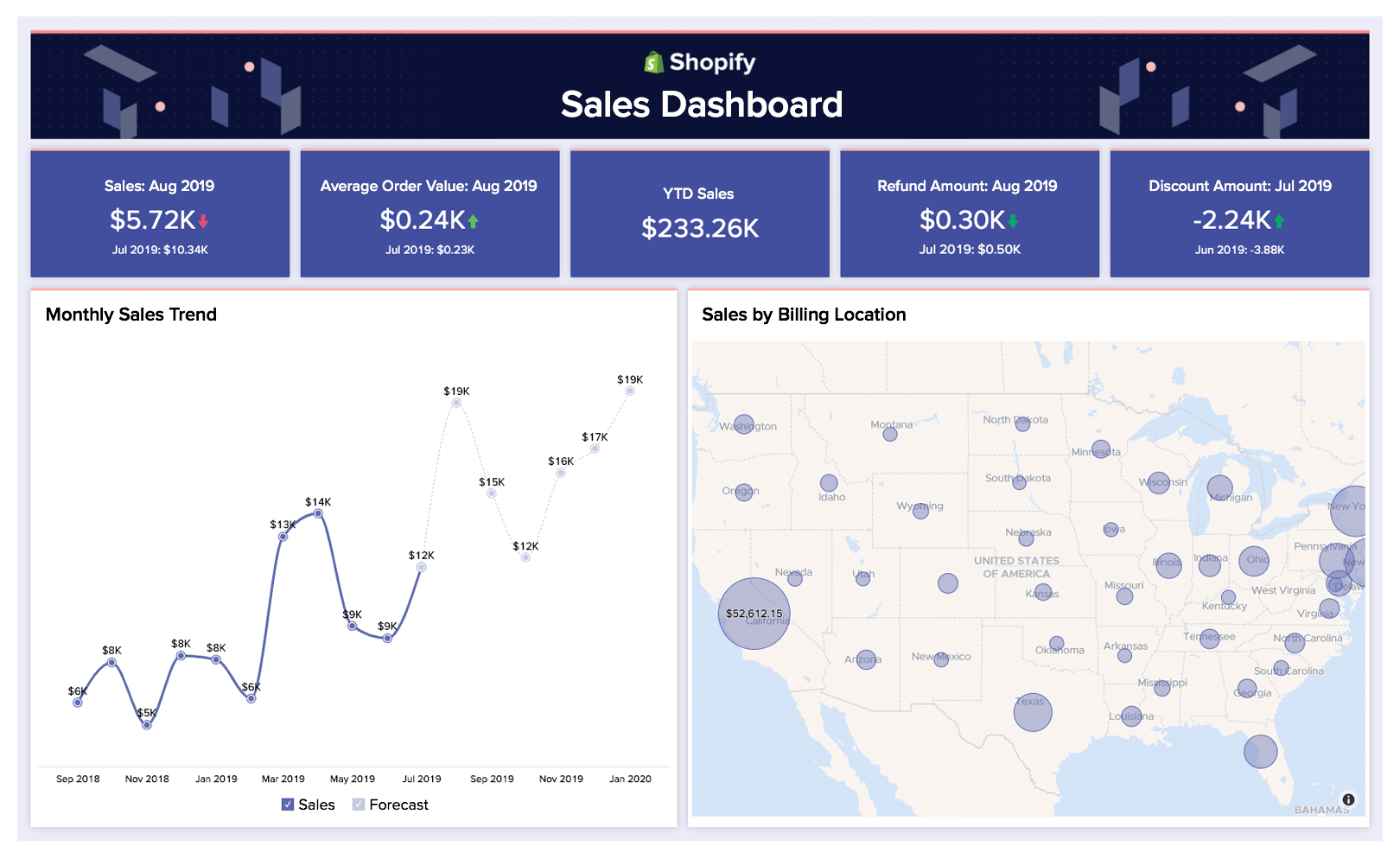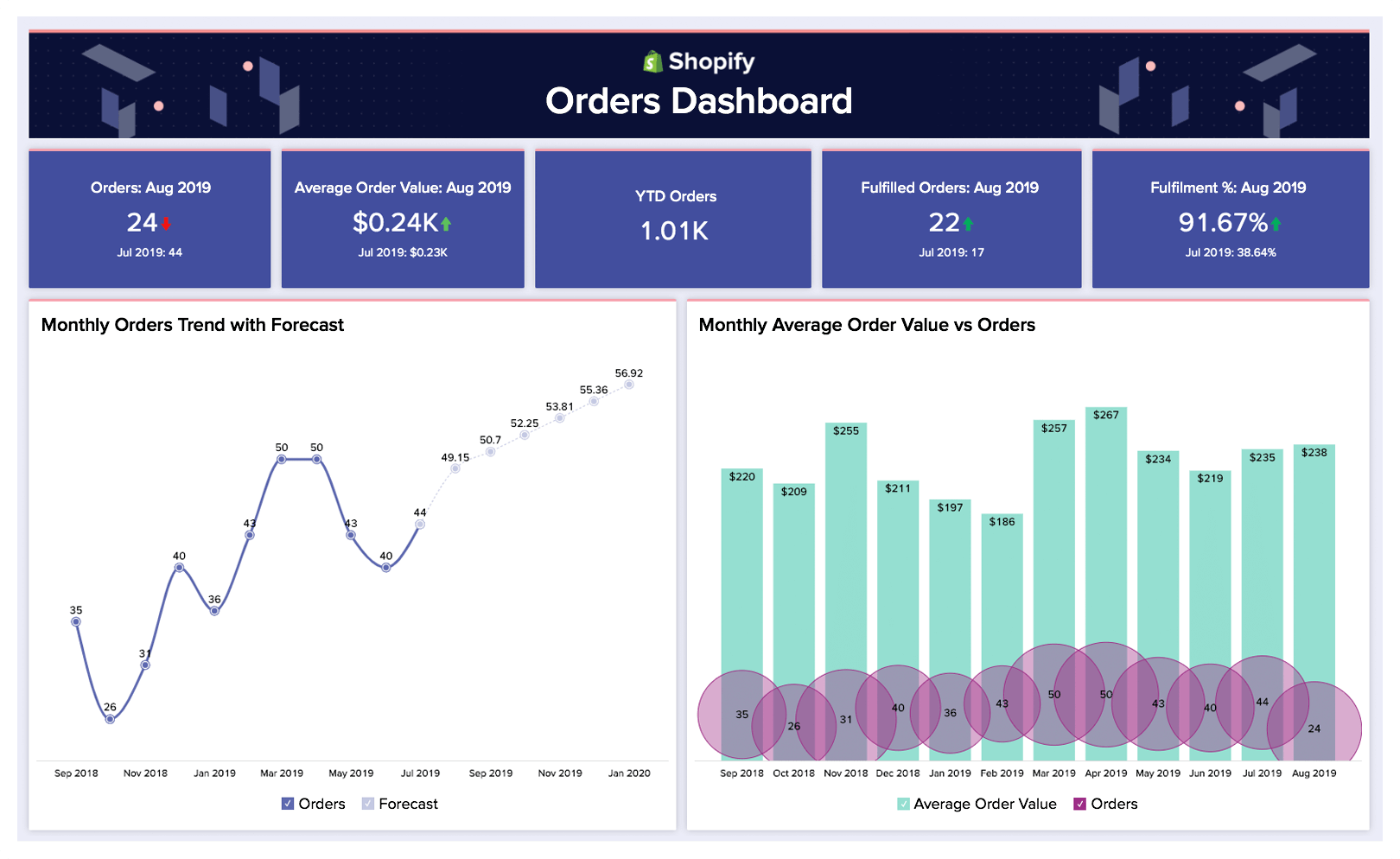 Analyze order transactions
Analyze and proactively monitor your order transactions with the Shopify orders analytics dashboard. Extract deep insights about orders based on their source, transaction status, and much more. Get accurate order forecasts and boost your sales.
Optimize your inventory
Know your most and least selling products to understand your customer preferences. Dive deeper and analyze your stock details to optimize your inventory efficiently.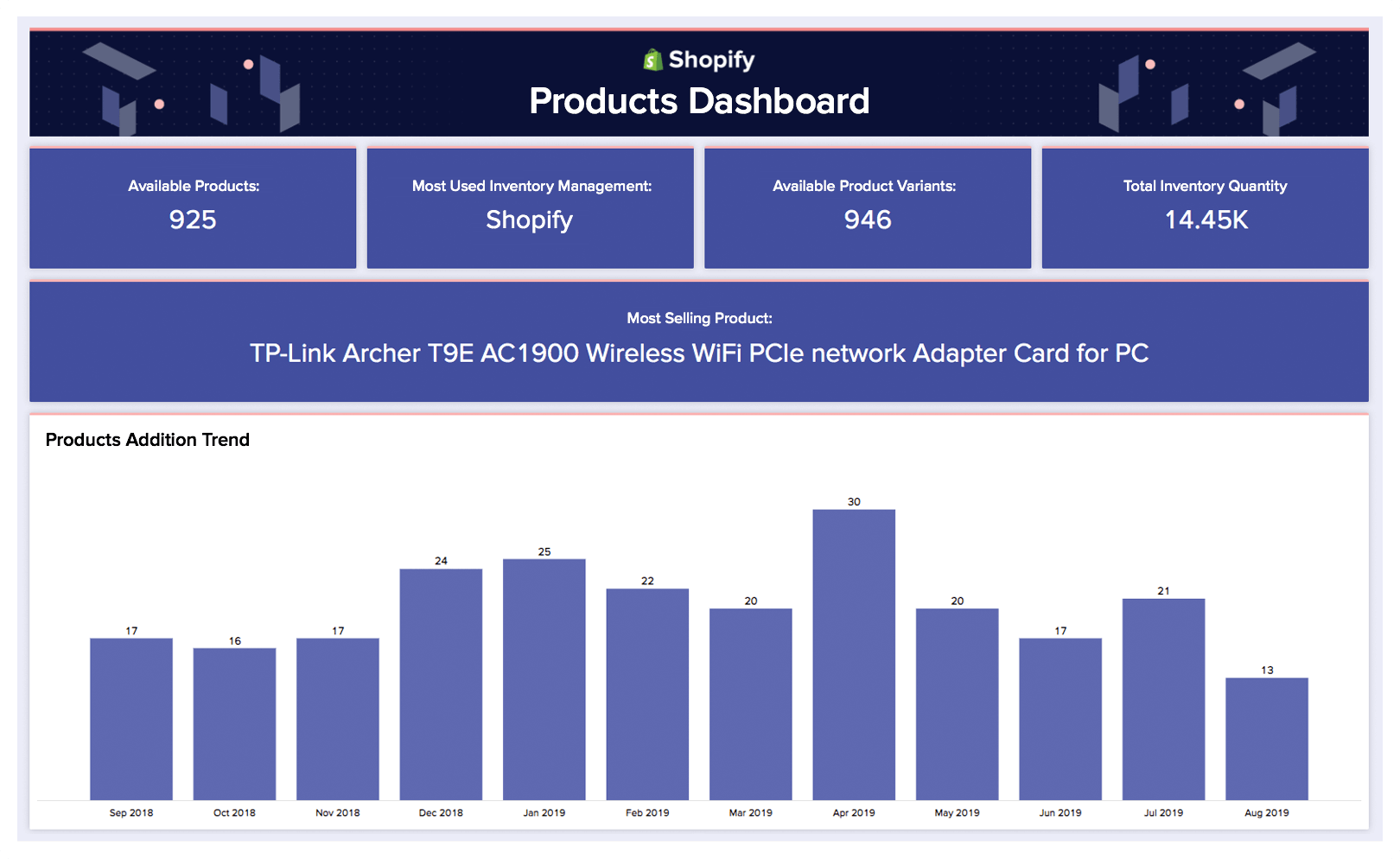 Visual Analysis

Kick start your analytics journey with 100+ pre-built visualizations or build your own Ad Hoc reports and dashboards using an easy-to-use, drag-and-drop interface.

 

Collaborative analytics

Develop & analyze reports together with your team. Share and embed your visualizations for wider consumption.

 

Email, export and print reports

Export or print reports for offline access. Schedule your reports and dashboards to be emailed automatically to the given recipients.

 

Data blending

Combine data from different sources for cross-functional analysis. For example, blend data from Shopify and Zoho Survey to find out delivery and product satisfaction.

 

Smart analytical assistant

Type out your questions, and see Zia, our AI-powered assistant, come up with suitable answers in the form of reports and KPI widgets.

 

Embedded analytics

Get a powerful BI, reporting, and analytics solution in your own brand name, embedded within your product/application or set up as a standalone portal.
Explore more features
Shopify analytics dashboards
Instantly get a bird's-eye view of all your key metrics like sales, orders, and stocks, all at one place with over 100 pre-build reports and dashboards. With Zoho Analytics, you can slice and dice your Shopify data the way you want for in-depth analysis.
Customer Analytics
Shipment Insights
Customer Analytics
View the live dashboard
Shipment Insights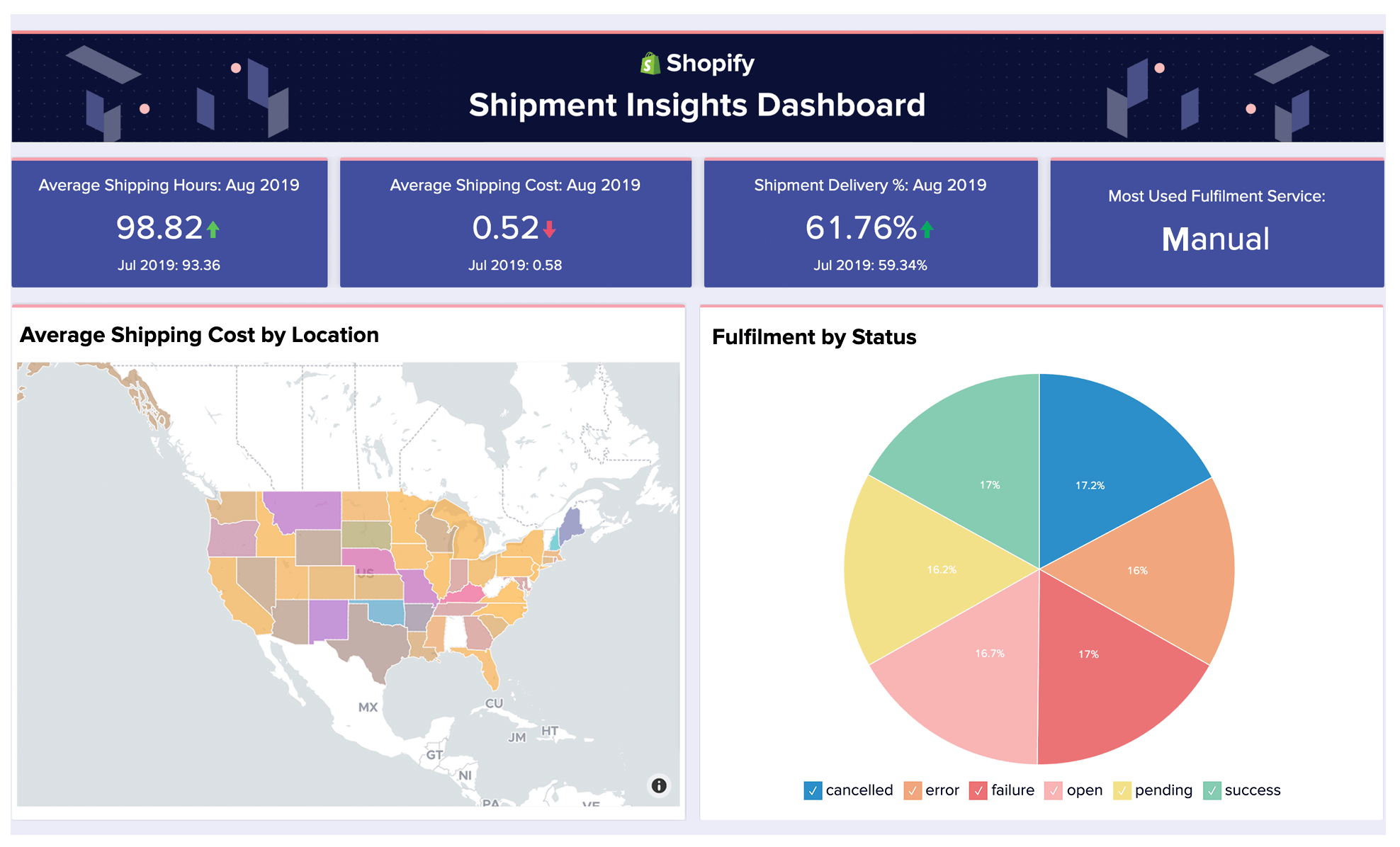 View the live dashboard
×
"We can track everything we need to run our business with Zoho Analytics. It's easily updated and shared with our entire staff in multiple locations."
Lisa TalentiMarketing Manager, American Laser Spa