Accessing a Shared View
You can access the shared views by login to Zoho Analytics account.  If you are a shared user and have not yet registered to Zoho Analytics, then signup for Zoho Analytics, with your email id specified in the invitation email to access the views shared to you.
1. How do I access reports shared to me?
You can access all the reports and databases shared to you from the Shared Databases tab in the Home page.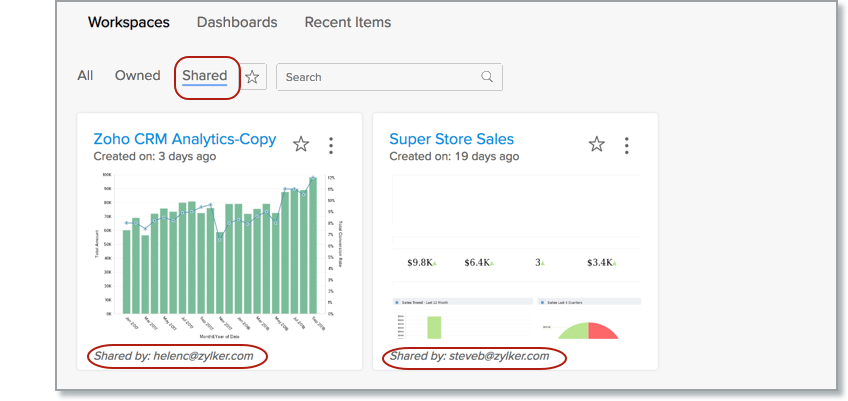 2. How do I request access for a view?
When you visit the URL of a view for which you don't have permission to access, a Request Access button will be shown. Click this button to request the Administrator(s) for permission.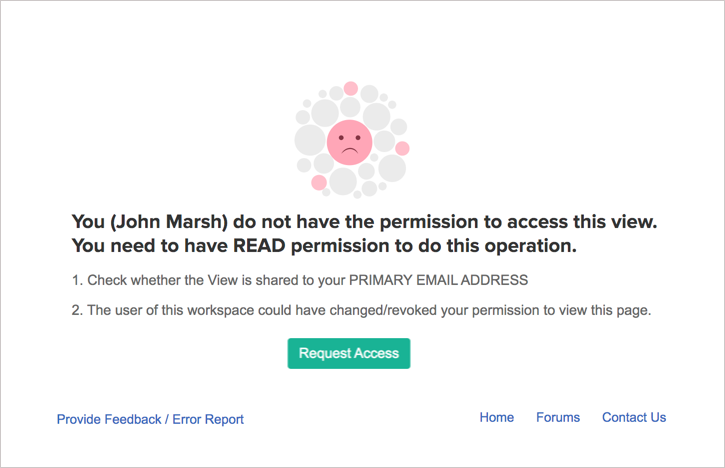 The Administrators will be notified on your request. You will be able to access the view when one of the Administrators shares the view to you.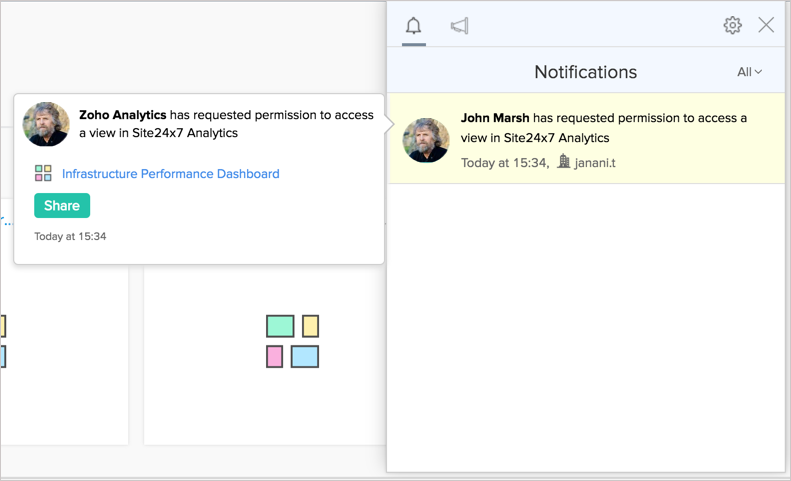 3. Do I need Zoho Account to view my reports?
Yes, you do need an account in Zoho to access the reports shared to you privately. You can also share using Private access without login or Public access. To know more on this, refer to Publishing Options section. 
4. Can I edit the view shared to me?
Shared users cannot edit reports in a database. To edit a report, a shared user needs Workspace Administrator privilege. However, a shared user can edit table data, provided the Admin or Workspace Administrator has granted Write permission for them.
To know more, refer to our help document about Permission for Shared Views.
5. Can I create reports over shared data?
Yes, you can create your own reports over shared data, provided the base table or query table has been shared to you. 
6. Can a user remove a shared workspace?
Yes, a user can remove a shared workspace from their account. 
Follow the below steps to remove a shared workspace. 
From Home page, click the More Actions icon of the workspace.
Click Unsubscribe Workspace. The Workspace and the related views will be removed from your account.