Powerful helpdesk analytics for Freshdesk
Visually analyze your Freshdesk data. Create insightful reports & dashboards to track key help desk metrics. Collaborate with your peers and share analysis in real-time.
Sign up in less than 60 seconds
Enlighten your support team with insights
Slice and dice your Freshdesk data at will. Make informed decisions with deeper understanding your customer support activity. Analyze and track agent performance, SLA compliance, ticket inflow, customer satisfaction, and much more.
Help desk Overview

Track your ticket traffic, response rate, customer satisfaction rate and tickets breakdown by source, type and status. Identify patterns in ticket creation and resolution to monitor and optimize support team's performance.

Agent Performance

View your customer support from an agent perspective. Track all key support metrics for each agent and measure their relative performance too. Measure trends over any given time-period for a broader contextual understanding of agent performance.

Group Performance

Measure the performance of different agent groups via key indices. Rank the top performing groups by customer satisfaction. Identify patterns and trends in ticket handling for performance monitoring, recognition and improvement.

Customer Analytics

Gather finer details into your customer profile at any given time. Easily identify the factors correlated with happy or dissatisfied customers. Use detailed insights to do refinements and corrections for increased customer satisfaction.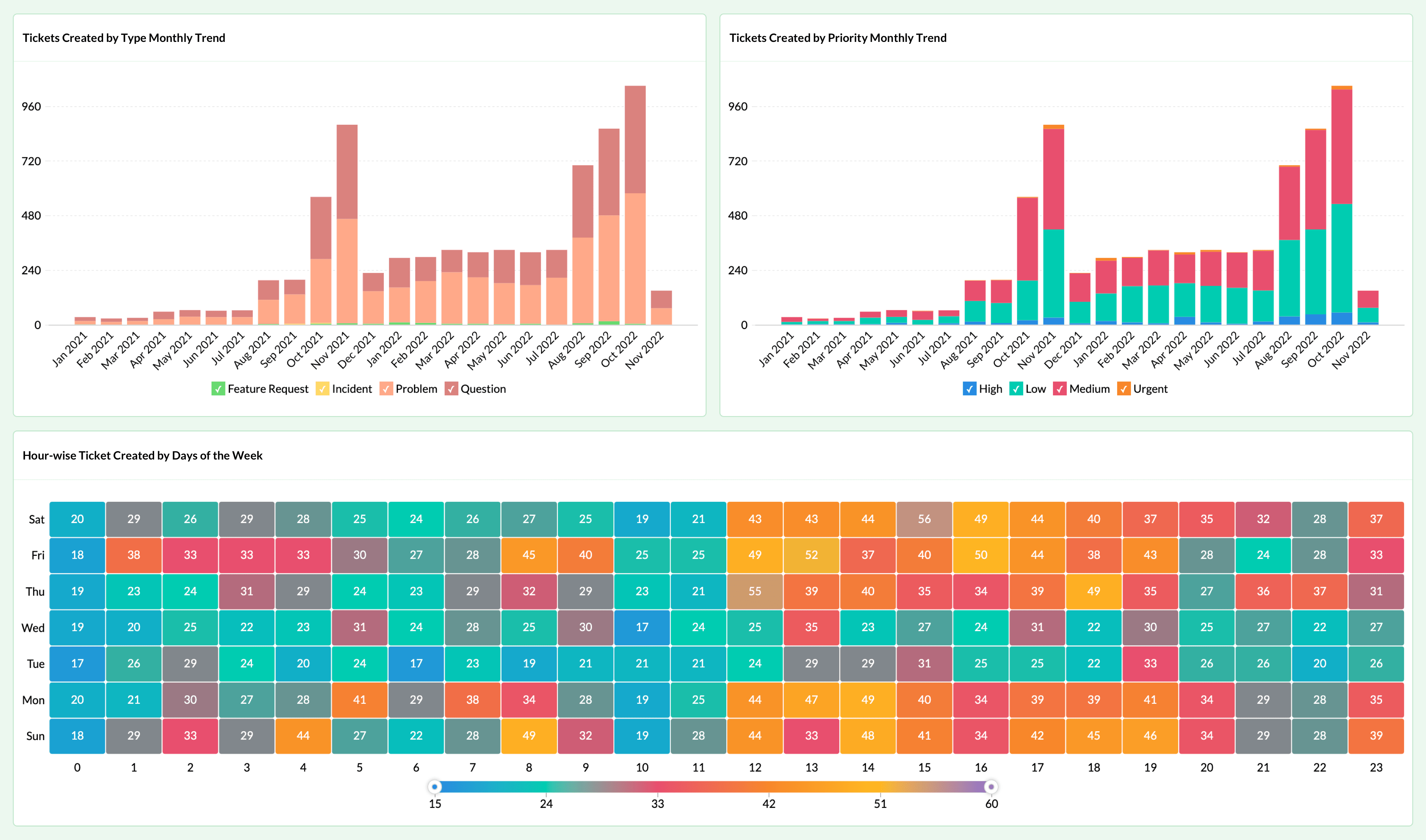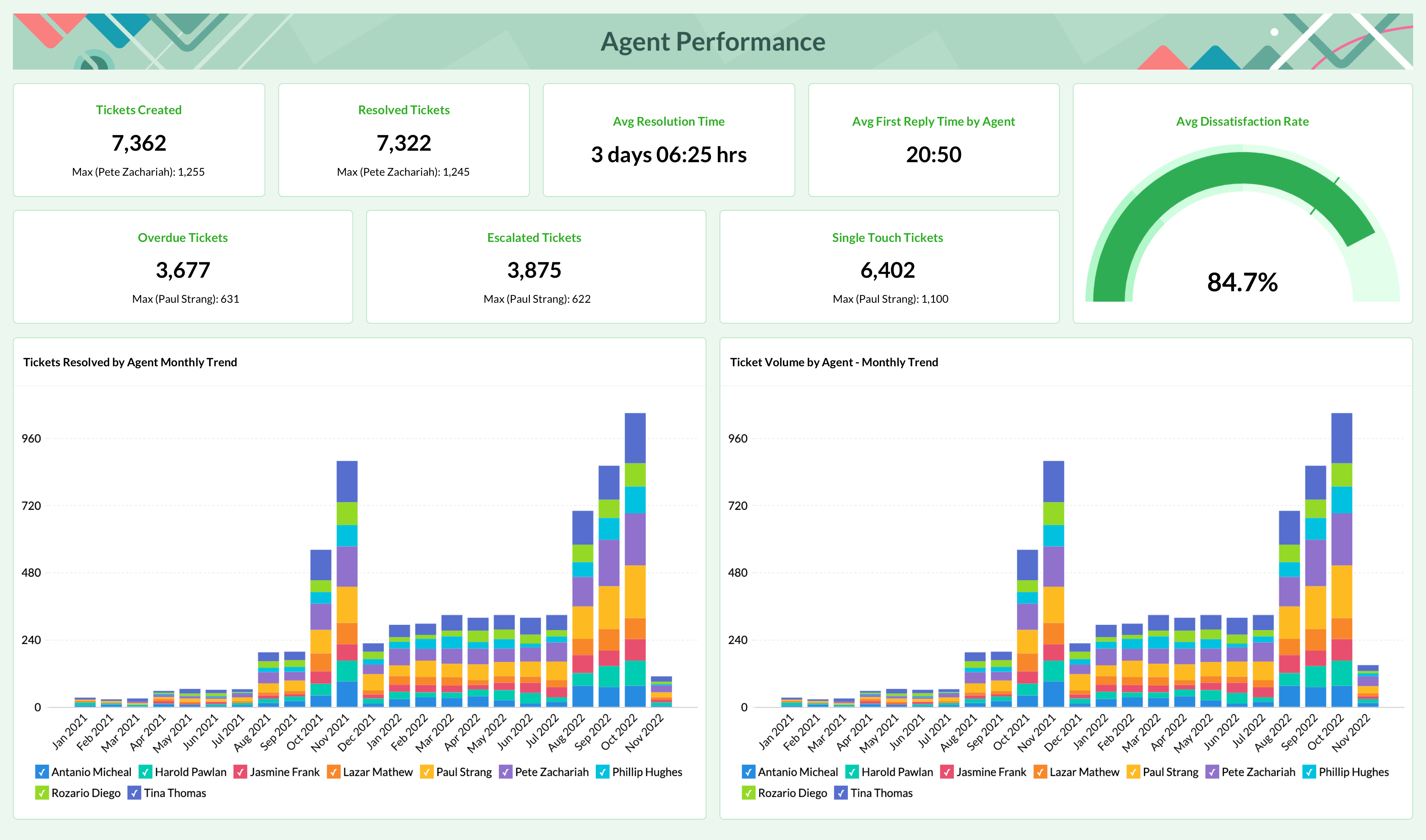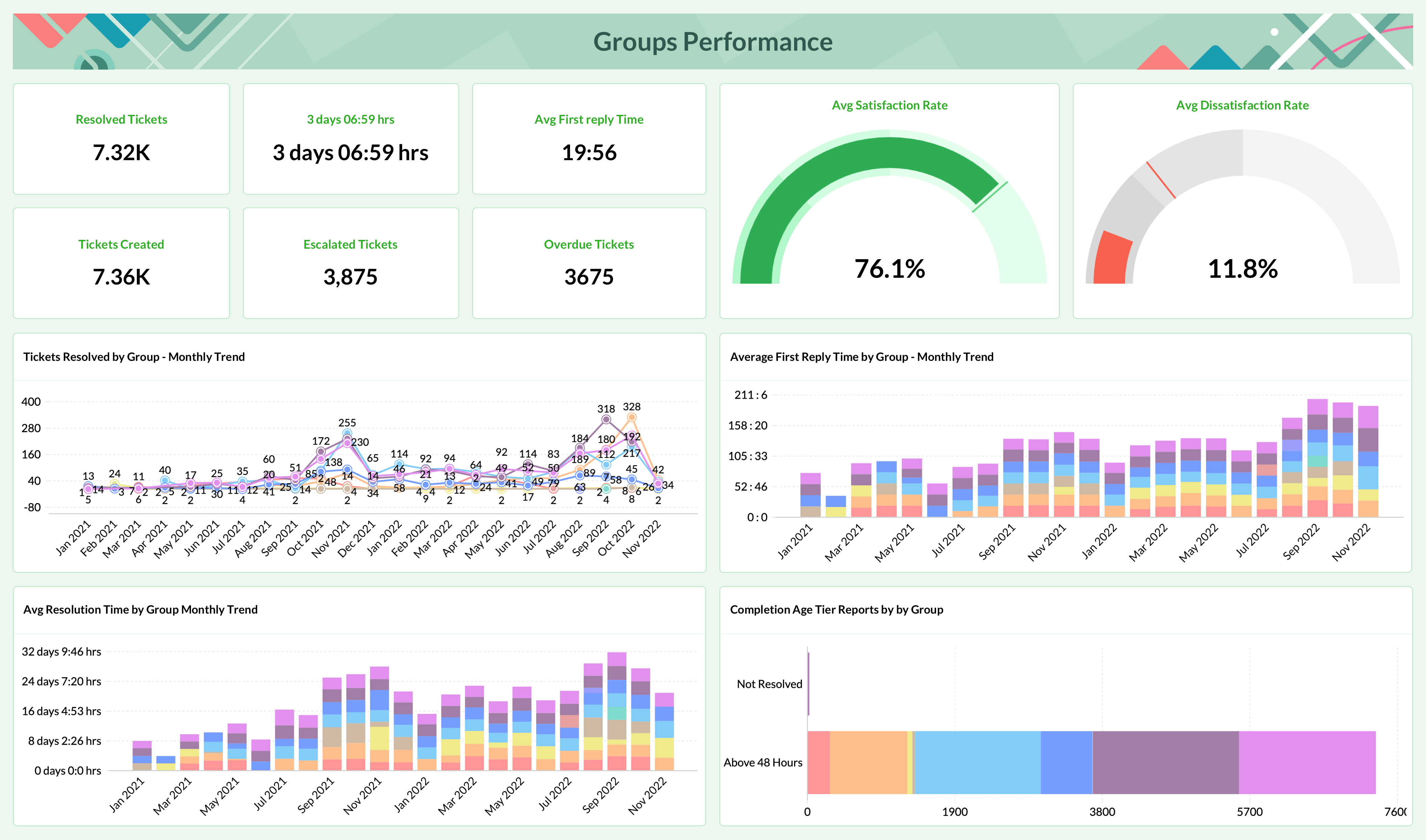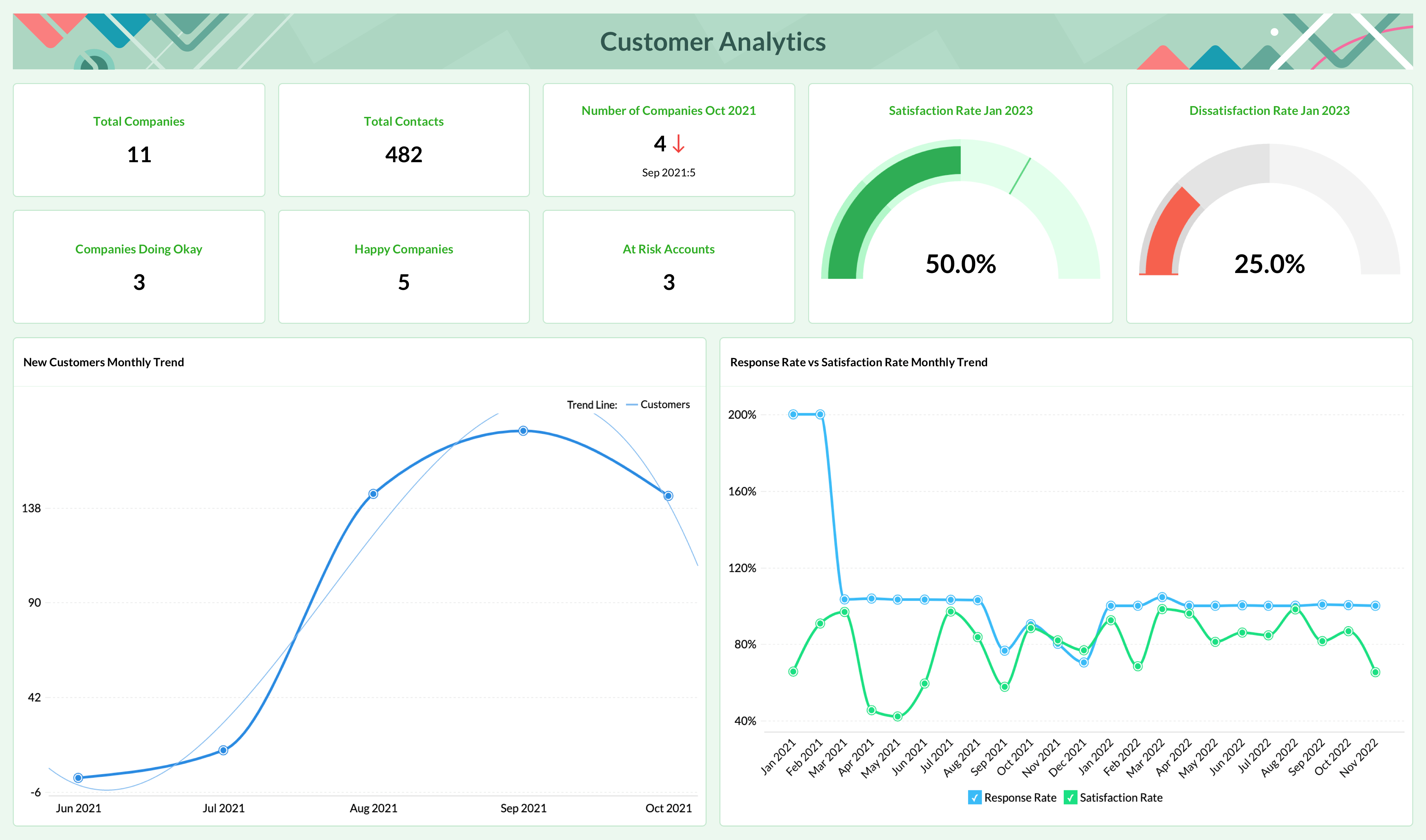 Help desk analytics software for real-time decision making
2 Million Users. 50 Million Visualizations. 1 Analytics Platform.
Pre-built visualizations

Begin with 75+ prebuilt reports over Freshdesk data. Build custom reports using a variety of visualization options for targeted, specific requirements.

SLA analysis

Quickly spot trends in deadline compliance across regions, products, agent groups and stay on top of your game.

Smart AI assistant

Type out your questions, and see Zia, our AI-powered assistant, come up with suitable answers in the form of reports and KPI widgets.

Collaborative analytics

Develop reports together with your support team and share the data and reports securely with fine-grained access controls.

Data storytelling

Present your help desk insights as compelling data stories, either as slideshare presentations or custom analytics portals.

Unified Business Insights

Unify data from other business functions with help desk data. Seamlessly analyze and unearth end-to-end insights for high-level decision making.
"What I like the most is that I was able to create a dashboards or reports for our help desk in a matter of minutes which, when you consider the amount of time and cost that normally goes into creating a dashboard through other means, more than offsets the monthly cost of Zoho Analytics."
Roland Kroon
Verified Reviewer, GetApp