The easier way to create letters, emails and labels in bulk
Certain functions in our organizations—like Payroll or Human Resources—work everyday with a combination of dynamic and fixed content to generate personalized letters, emails or contracts in bulk. The different merge tools in Writer are designed to make things easier for similar systems, leading to improved efficiency.
START WRITING
1. Create template
2. Select a data source
3. Choose output
01
Create template
Prepare master documents you can repurpose along the life cycle of your process. Share them with your teams and they can use them to generate multiple, personalized copies in bulk—without you having to edit them manually.
See how to set up template documents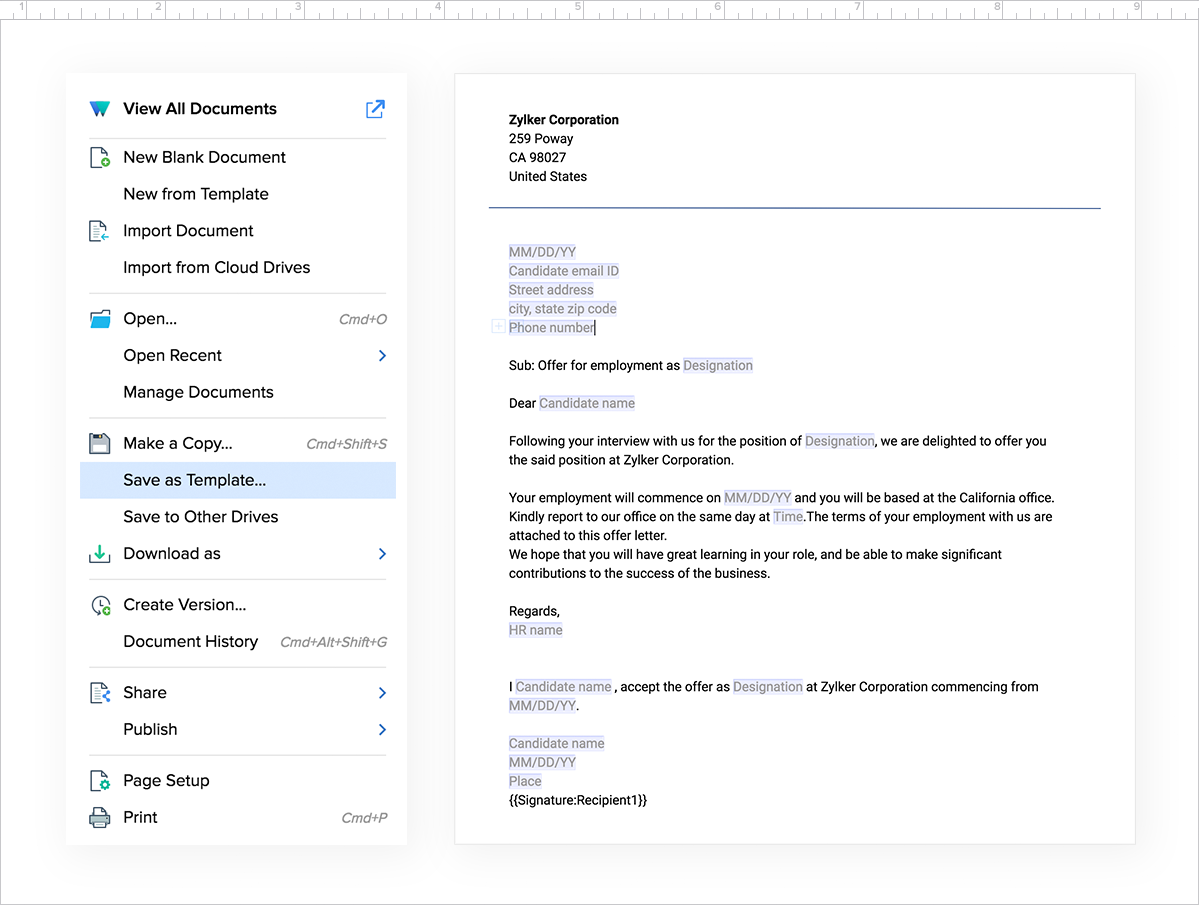 02
Select a data source
Bring data to your documents from a variety sources including Zoho CRM, Zoho Creator, Zoho Forms, CSV files and more. Use merge and signature fields to add tailor-made elements to your document (like the name of the recipient, for example). Your document gets customized automatically when you complete merging it or send it to our digital signature app Zoho Sign.
Read more on data sources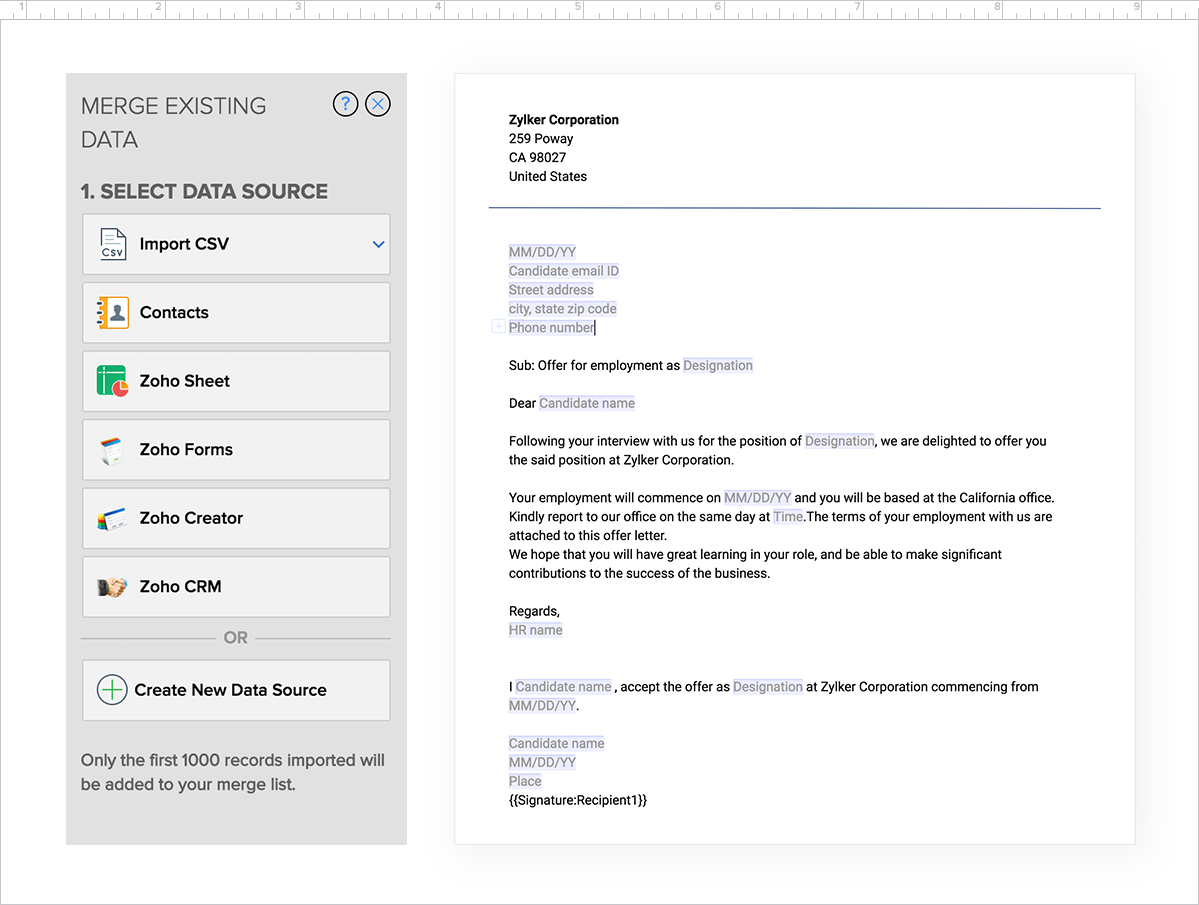 03
Choose output
Writer gives you multiple output and delivery options for you to distribute your merged documents.
Learn more about output options
Send mass mails

The merged content can be sent out as mails, both inline or as a file attachment.
Merge and send for sign collection

Writer can automatically send merged documents to your signers to attain their signatures on the final copies.
Add merged documents to a particular folder

Choose where you want the merged documents to be saved . You have the option to merge all records into a single document or create a unique document for each recipient.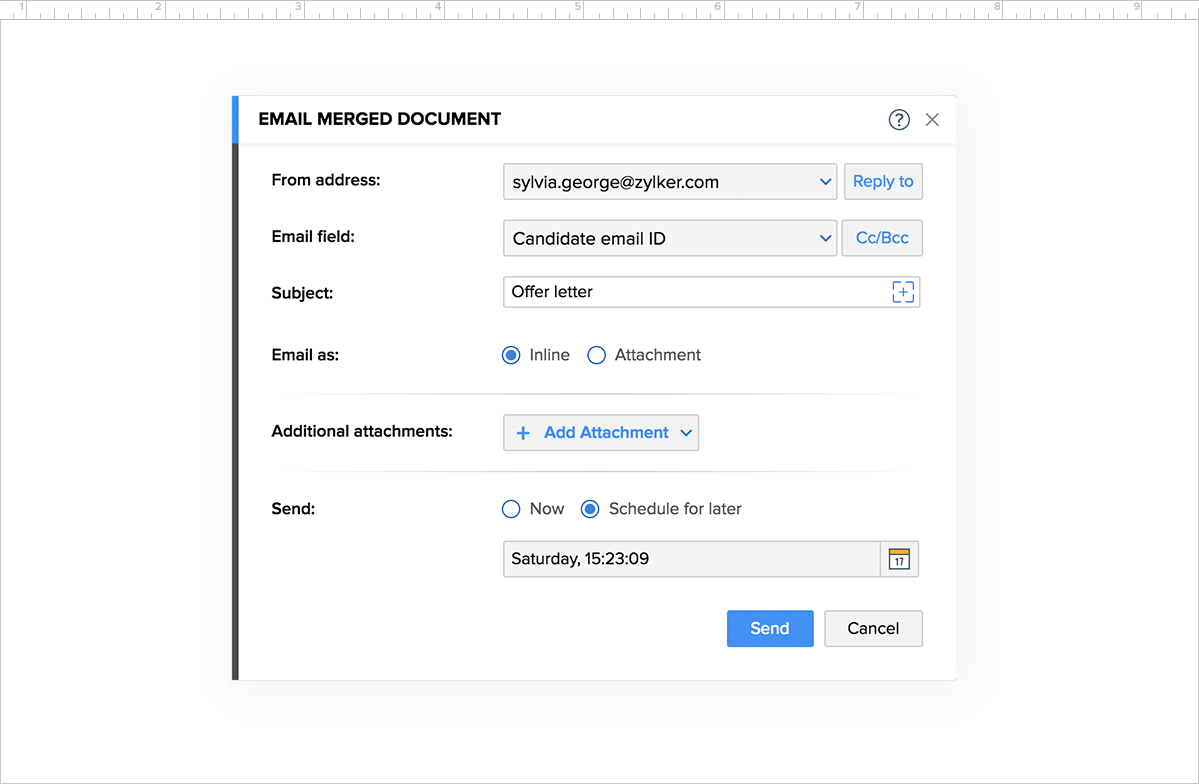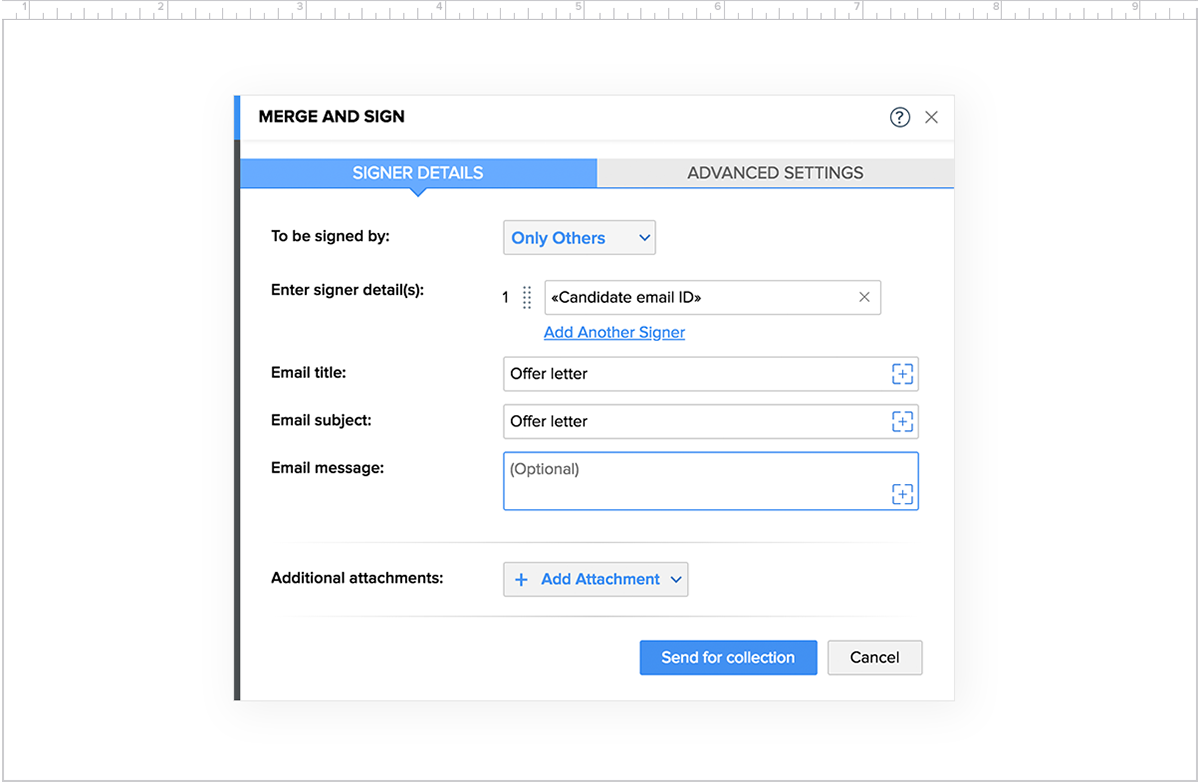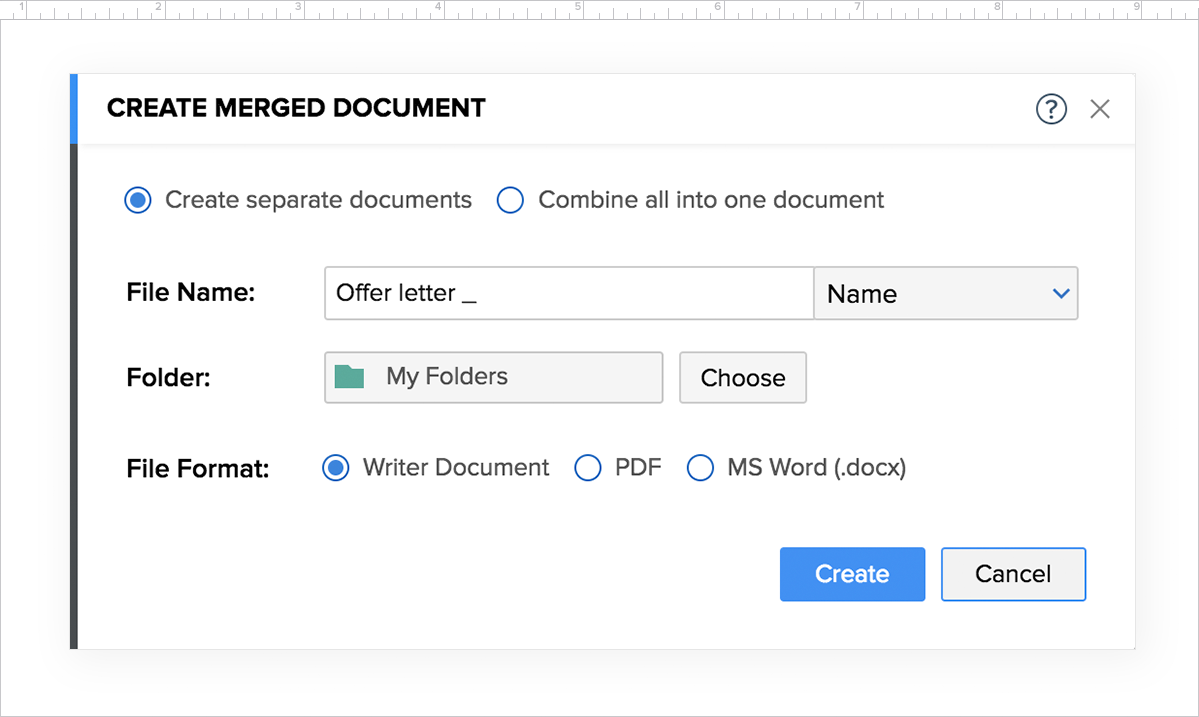 Create labels and envelopes
Need Avery-compatible shipping labels and envelopes? Our built-in templates have you covered.
See more on creating labels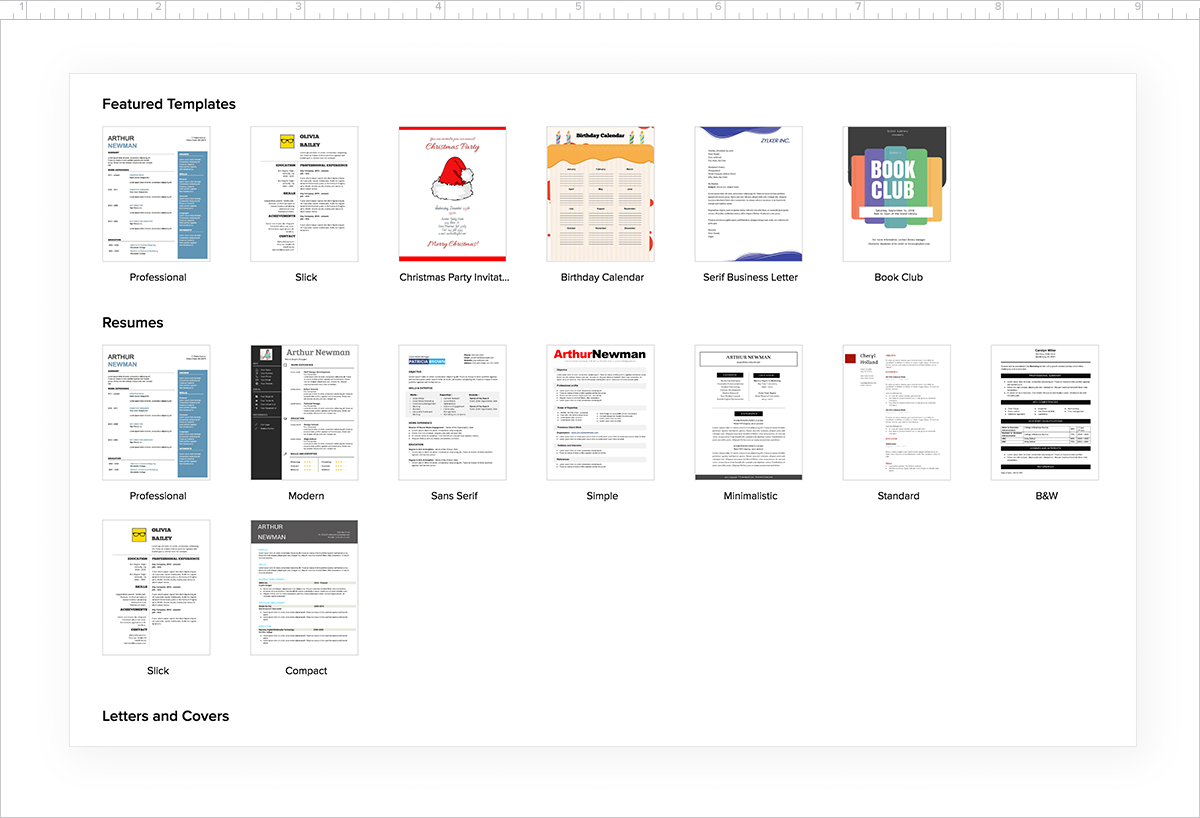 Track your merges
Mail Merge in Writer comes with scheduling and tracking options built-in, because staying up late to draft and send out mails isn't the best use of your time.
Learn how logs work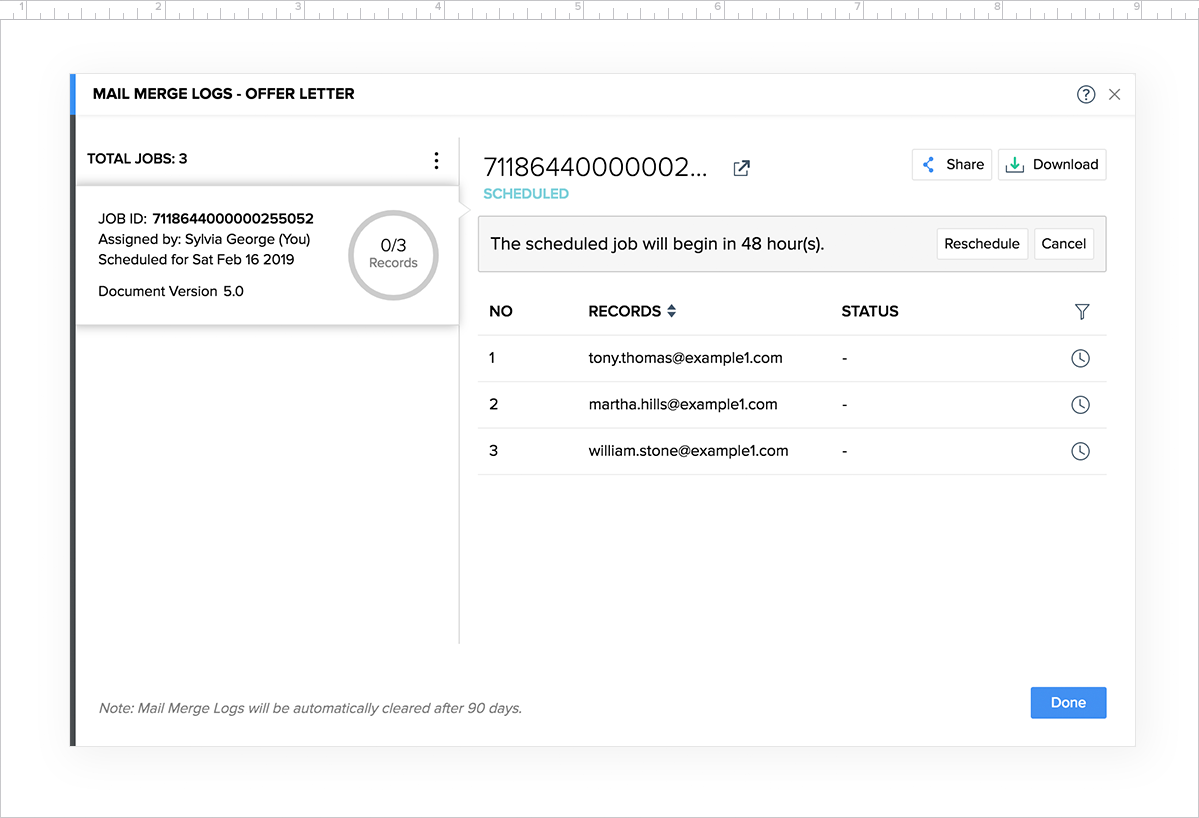 Add conditions
Dynamically hide or show certain sections of your document. Writer now lets you define conditions before merging documents. It can combine different value sets smartly based on these conditions, and generate unique documents for each recipient on your list.
Learn more about conditions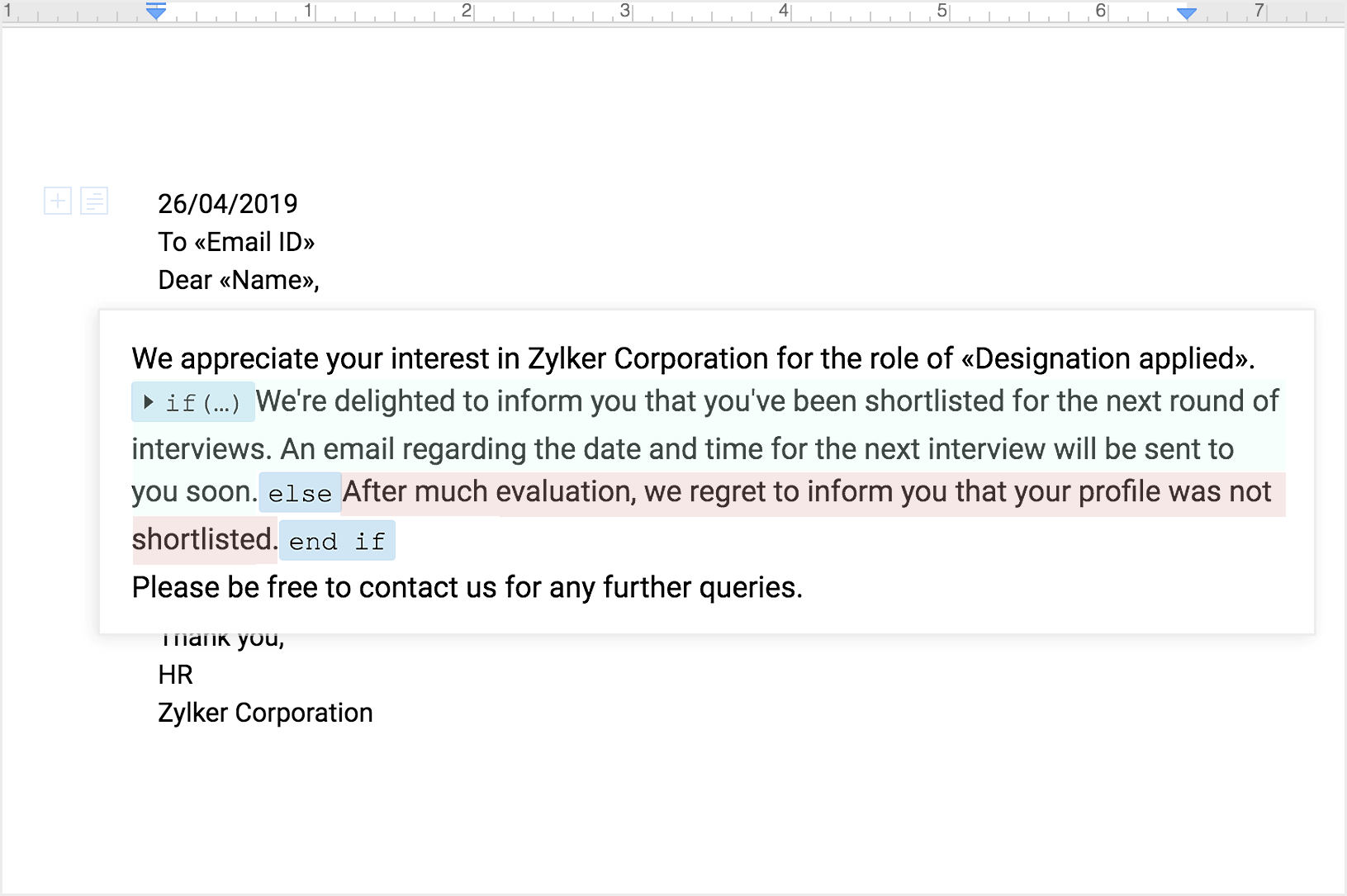 Add personalized attachments
Letters you are generating in bulk can have attachments tailored for each recipient. Writer lets you choose unique attachments from your data source or an existing folder in your cloud drive.
See how it works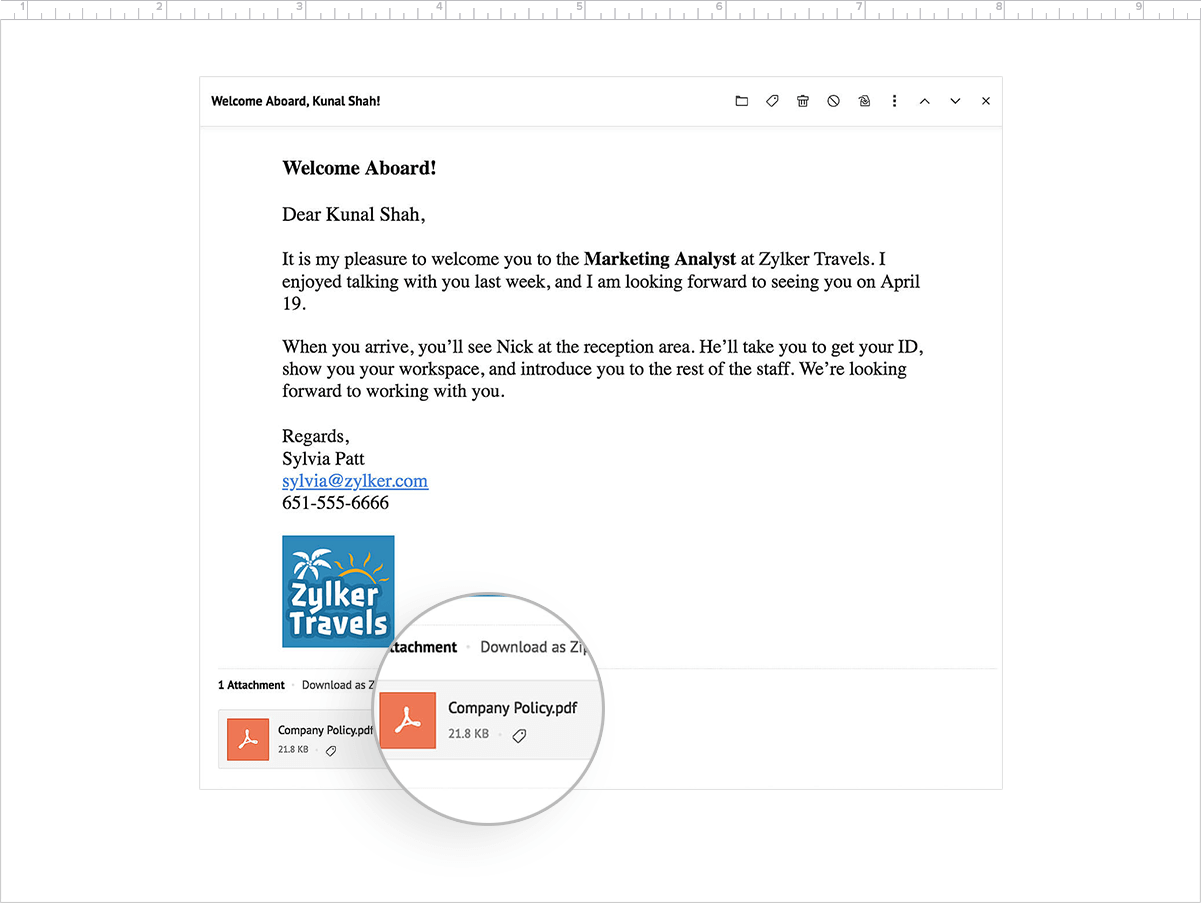 The Zoho advantage
Writer is just one of 40+ apps in the ever-growing Zoho ecosystem. Each one is designed to help you run your entire business on the cloud. This close-knit integration means you can quickly create mail merges from your leads in Zoho CRM, or from your employee information in Zoho People and Zoho Recruit.