Mail
Much more than an inbox.
Suite of apps

Say hello to an all-in-one interface that's bundled with features like Calendar, Tasks, Notes, Contacts and Bookmarks.

A clean inbox

From flags to filters, Zoho Mail helps you organize your mailbox and keep it clutter-free. Plus, you can use the Scrub feature to delete or archive emails in bulk.

Secure emailing

Zoho Mail offers top-notch security, along with a strong commitment to maintaining data privacy and compliance.

Attachment viewer

No more hunting for files. Zoho Mail helps you easily spot and preview attachments, upload them to the cloud, or send them to recipients in no time.

Advanced search

Find any email in a flash, even with only the tiniest details. Save searches and gain quick access to updated results later on.

Event tracking

With the Zoho Mail Calendar, you can stay on top of your schedule. Add events and invite attendees, all from your inbox.

Task management

Keep an eye on your to-do list with the built-in task management feature. Automate recurring tasks and get reminded with scheduled alerts.

Note-taking

Quickly jot down your thoughts and ideas on virtual sticky notes. With Zoho Mail's Notes feature, you can color-code, save, and share each note.

Offline email

Skim through your latest emails and draft replies offline. You can easily finalize and send these emails once you are reconnected.
Collaborate right from your mailbox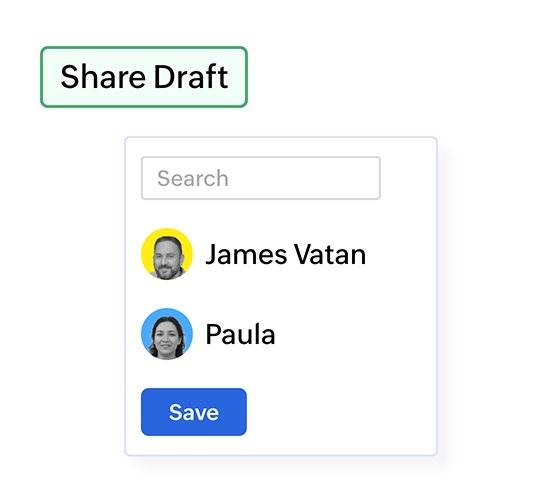 Share drafts
Need a second pair of eyes? Zoho Mail makes it easy to share drafts with your teammates so you can refine your emails before sending them.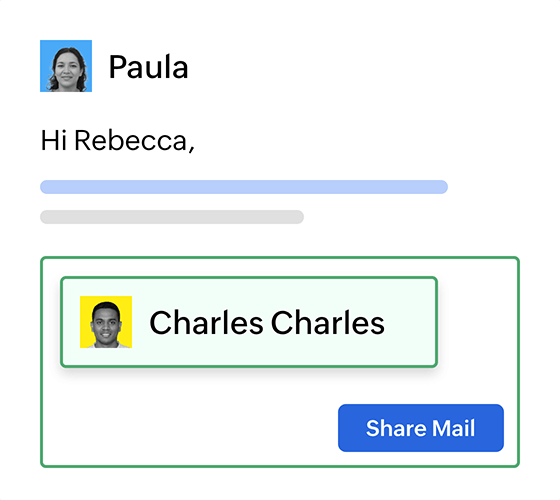 Streamline your inbox
Don't clutter your mailbox with forwards and replies. Simply use comments to tag your teammates and discuss further actions.
Establish a group email address
A common email address helps build a cohesive team and maintain transparent communication.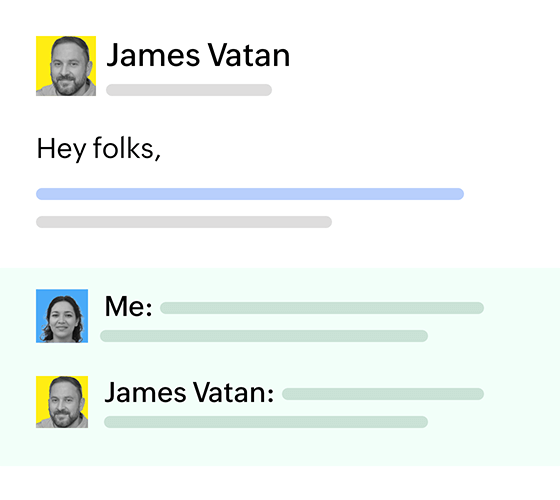 Take your team to Streams
Post a message, assign a task, create an event, and collaborate with your team like never before.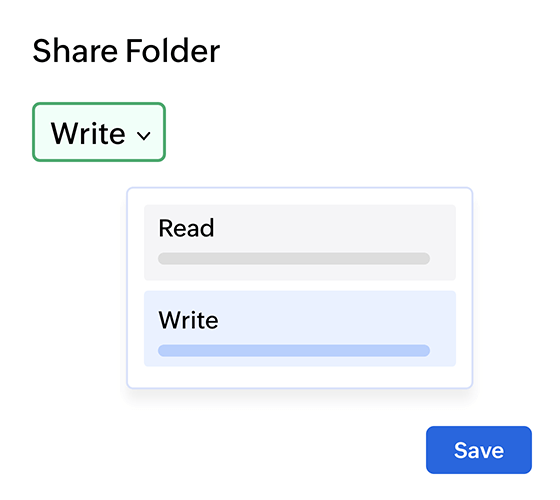 Delegate your work
Share a folder of emails with the appropriate access levels in one go. Zoho Mail enables you to read and respond to delegated emails right from the shared folder.
Cliq
Your team is just a tap away.
Get in touch

It's easier than ever to reach out to your teammates. Zoho Cliq helps you exchange information in no time with instant messages.

Categorize by subject

Organize team communication with various channels and groups, and keep all related discussions in one place.

Connect over a call

Communicate effectively through audio, video, and group calls. You can choose to connect audio from your computer or your mobile phone.

Share your screen

Make it easier for your teammates to follow you during a discussion, and perform effortless product demos for clients with Zoho Cliq's screen-sharing option.

Connect at the right times

Set your status to indicate whether you are available, busy, or away.

Automate communication with bots

Assign repetitive activities to Zoho Cliq's chat bots and elevate your workflow.
Connect
The modern intranet solution for greater employee engagement.
Keep everyone in the loop

Broadcast important information, updates, and announcements to all your employees with simple, comprehensive posts.

Foster community

Provide your employees with a safe digital space where they can share ideas and turn them into reality.

Build a knowledge base

With the built-in document repository, you can store company policies and required reading material for convenient employee access.

Create groups and forums

Set up collaborative spaces around common interests so your employees can discuss and accomplish shared goals.

Stay informed through channels

Enable real-time collaboration with users from across your organization and find the information or resources you are looking for.

Track your work

Sync your tasks across Zoho apps and manage them all from the Zoho Connect platform.

Hold town halls

Build trust and transparency in your organization with open, yet focused, dialogues, and keep all your global branches in the loop.
Security
SecurePass Email
If you're emailing confidential information that shouldn't be forwarded or downloaded, simply encrypt the message with SecurePass Email. This safeguards against compromised data.
GDPR compliance
Zoho does not collect or process user data. Our employees are trained in data handling and deeply understand the importance of data privacy.
Data encryption
Zoho keeps your data encrypted while at rest and in transit. All data transferred on the web happens in secure mode (HTTPS).
Administration made easy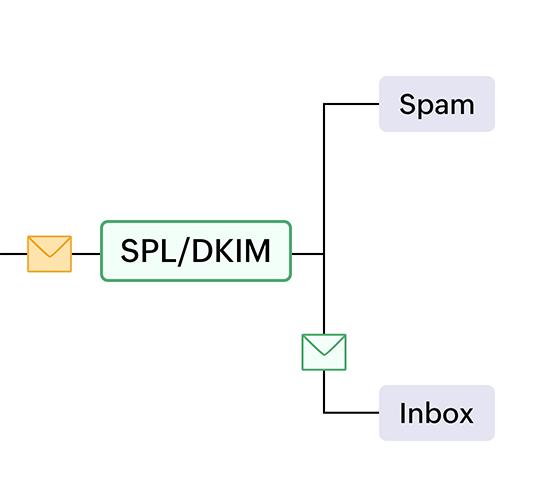 Keep spam at bay
Exact SPF and DKIM authentication protocols, and quarantine emails that fail to clear. With spam reports, you can stay informed about every email bounce.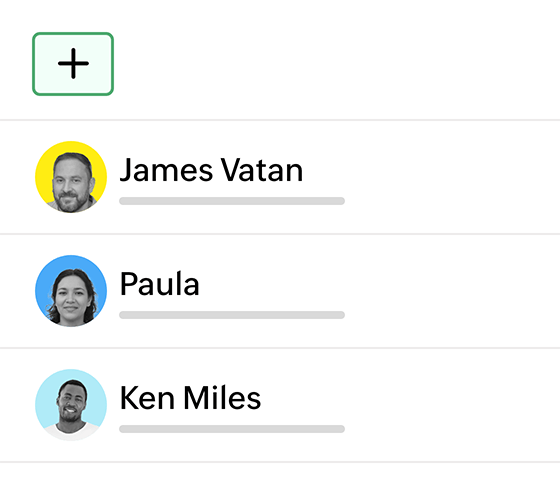 Manage user accounts
Add or import users from your previous email provider in bulk using CSV files or manual transfer in a few steps.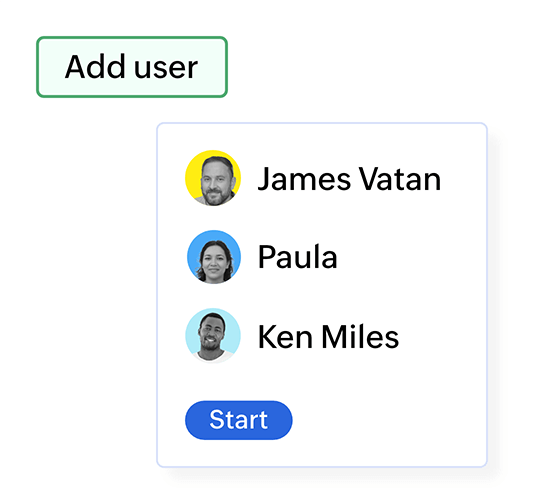 Connect with Cliq
Add individual users or bulk import accounts from Zoho Cliq. Easily edit and manage user accounts from the admin panel.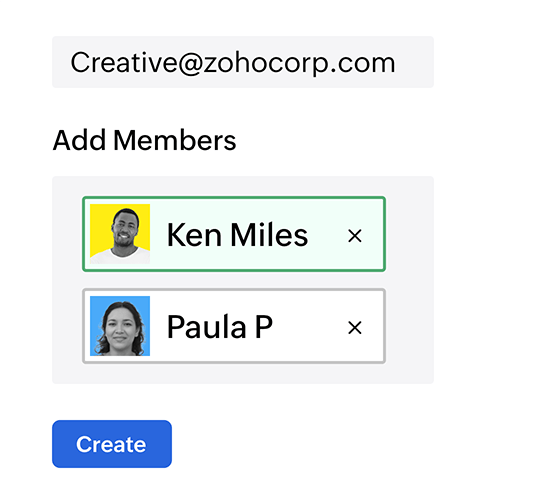 Improve group management
Create group email addresses for specific channels, and assign relevant permissions and access levels.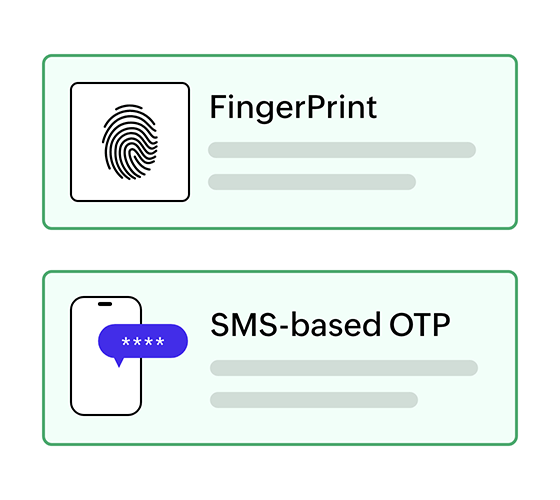 Apply two-factor authentication
By using a Zoho-generated OTP in addition to the user password, you can add an extra layer of security to your organization's user accounts.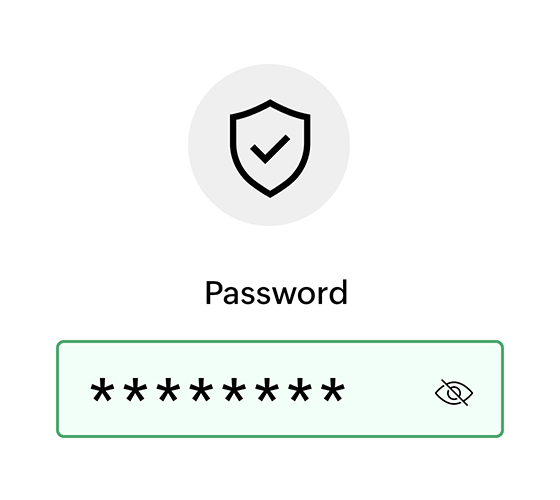 Implement a password policy
Enforcing a password policy ensures that users create strong and secure passwords that aren't vulnerable to cyber attacks.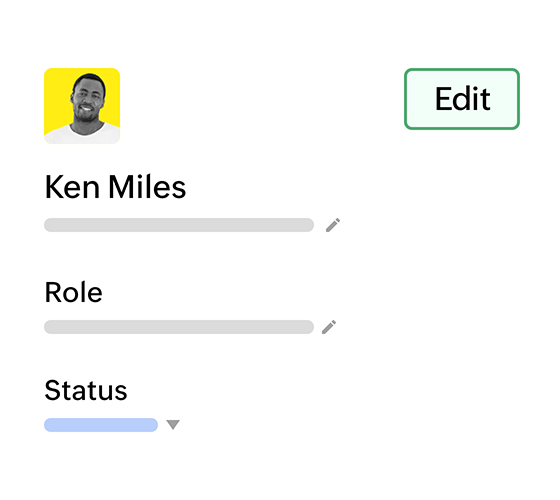 Update user access
Manage user profiles, make members network admins, and remove users that are no longer part of your organization.
Extend beyond your organization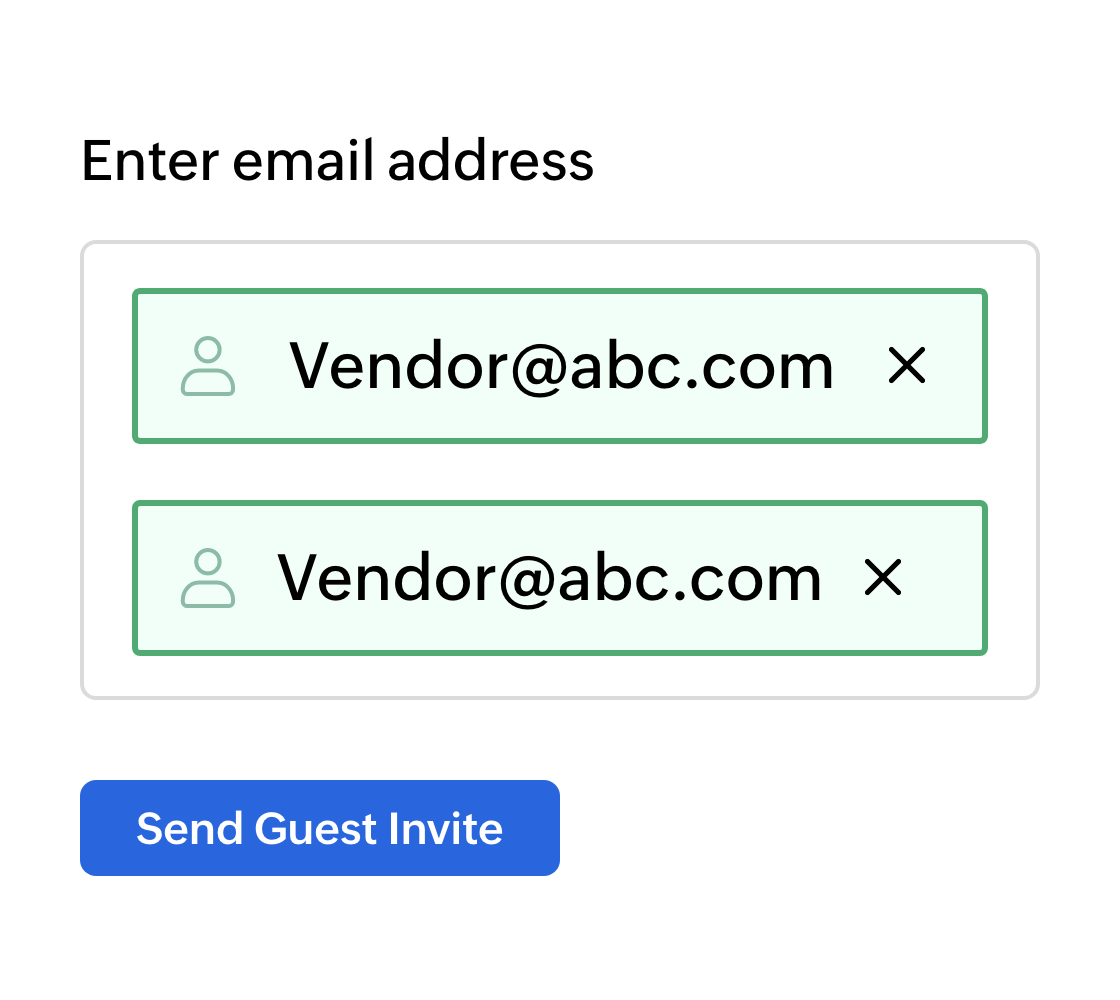 Invite guests
Start a conversation with a user that's not a part of your organization by adding them as guest user on Cliq. They can easily sign up and start collaborating with you.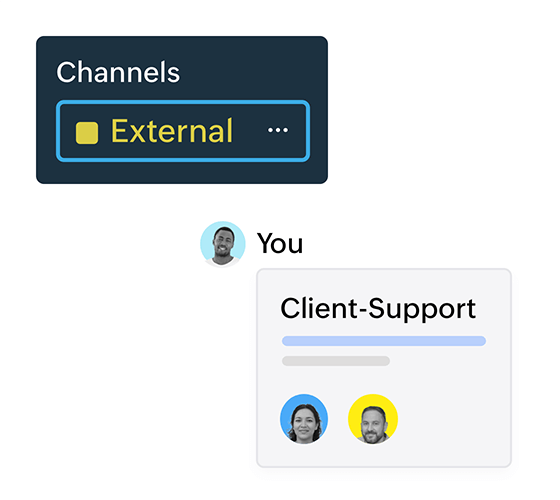 Create external channels
Cliq offers a great way to connect with all your external vendors, clients, and customers on the same platform.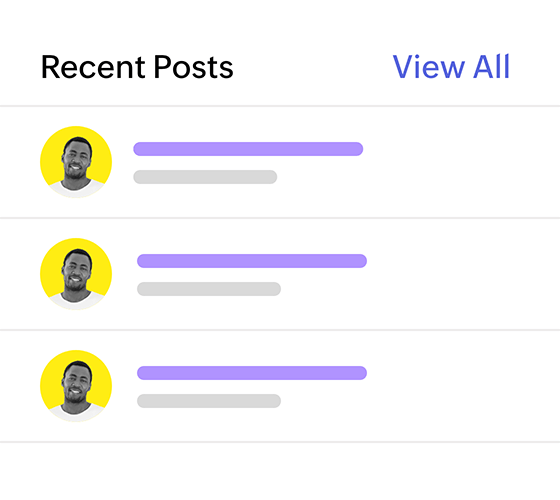 Use external networks
Add your partners and stakeholders to the external network and keep them informed on every announcement and update in your organization.
Integrations
Strike up a conversation
Zoho Connect allows you to communicate with your team even when you are on a different tab. The chat bar at the bottom will keep you updated with every new message.
Access Cliq from Mail or Streams
Enable multi-directional communication and quickly message anyone from your Zoho Mail or Connect page.
Sync your Calendar
Your work calendar is synchronized across all Zoho apps, so you can create and complete events and tasks on time.
Synchronized across all devices
Work on the go
Receive daily notifications about your work agenda before your work day begins.
Communicate efficiently
Stay on top of your team's updates and respond to them quickly with the Cliq mobile app.
Stay up-to-date
Get instant workplace updates from anywhere with the Connect mobile app.