Meeting
A secure online meeting software that helps you collaborate from anywhere in the world.
Meet Now or Schedule

Meet instantly or schedule a meeting in advance and set the meeting title, participants, date and time, and even add the agenda so everyone can come prepared.

Request RSVPs

Request participant RSVPs with your meeting invitation so you can prepare your agenda according to who will be there.

Send reminders

Help everyone make it to the meeting on time by scheduling email reminders days, hours, or even minutes before it starts.

Video conferencing

Discussing ideas face-to-face improves connection and understanding in your team. Build trust and keep your employees more engaged with video meetings.

Share your screen

Make it easier for your team to understand your points with live screen-sharing option. You can choose to share a specific window or your entire screen.

Record meetings

Record important meetings to keep anyone who couldn't make it in the loop. You can also revisit recordings to get new perspectives from previous meetings.

Chat and note

Using the chat tab, text and share files with your team, you can also save this chat history for later. Jot down important meeting points for future reference.

Poor internet connection? No problem

You can opt to join audio meeting from phone using the dial-in numbers from anywhere in the world.
WorkDrive
A shared cloud platform to store, share, and collaborate from a unified space.
Neatly organized

Say goodbye to clutter: organize files in folders, add sub-folders, and make information easier for anyone on the team to find.

Store as a team

No need to email files back and forth anymore. Save all the files your team needs in Team Folders.

Role-based access

Stay in control of your information. Give different team members role-based access to your team's files and data.

Keep track of changes

Don't worry about losing important information. Set up notifications for any changes made in a file you want to follow.

One file, many versions

Manage numerous versions of one file without needing to save different copies. Revert to previous versions, or easily compare different versions without losing any updates.

Locate any file quickly

Spend less time looking for files. With WorkDrive's search function, you can search by keyword or even image content in addition to file name, owner, or date created.
Administration made easy
Take control and manage your team's collaboration needs effortlessly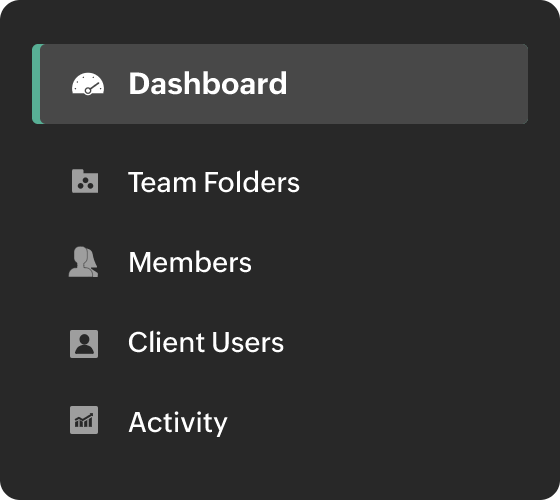 Manage more efficiently
Your admin dashboard offers all your settings in one place so you can easily add and remove members, edit privacy settings, and delete or recover any Team Folder.
Lock meetings
During private meetings, you can lock the meeting to prevent anyone else from joining accidentally.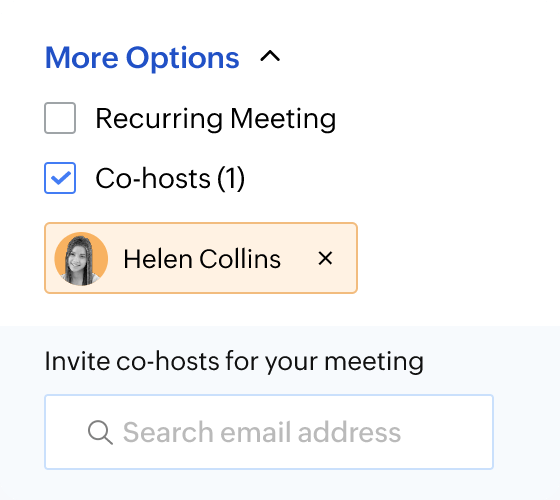 Co-host
Encourage your teammates to contribute to meeting sessions by making them the co-presenter.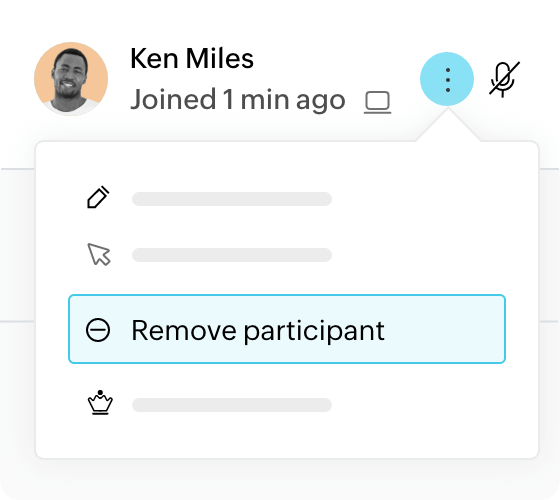 Mute or remove participants
Automatically mute other participants to reduce any unwanted background noise. You can also remove members that are no longer needed for the discussion.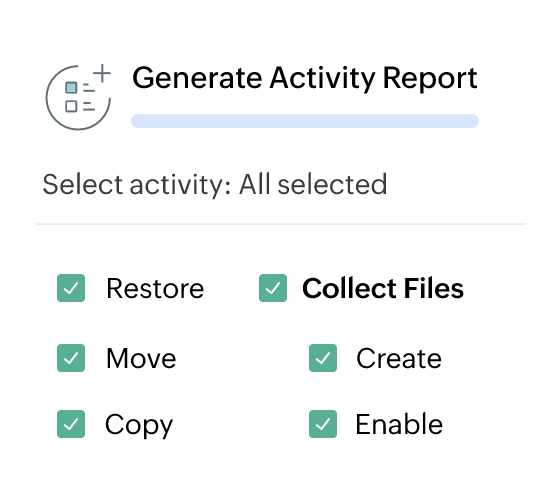 Stay in the know
Make your audits easier: get detailed reports on storage details, license expirations, new files created, and all user activity.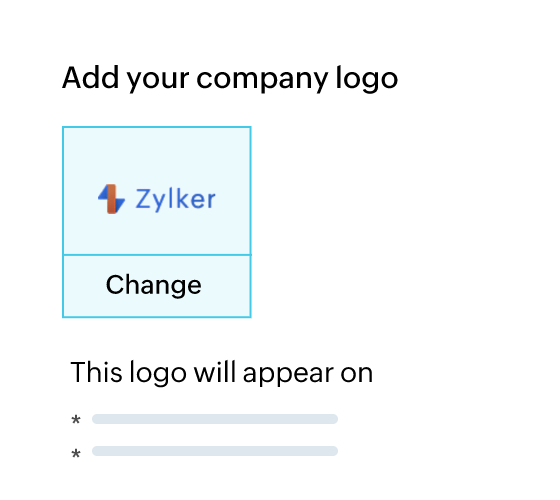 Customize meetings
From white-label options to defining default camera settings, admin controls make your meeting experience smoother than ever.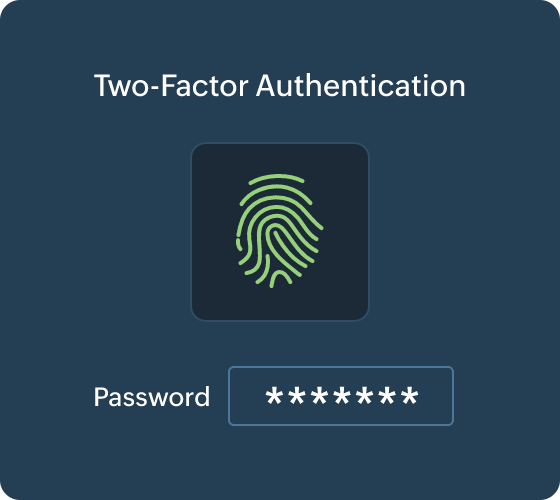 Ensure data security
Safeguard your team's data by enabling TFA, setting strong password policies, and restricting unwanted IPs.
Your data is in good hands
Your data is of utmost importance to us and we meet industry-specific compliance standards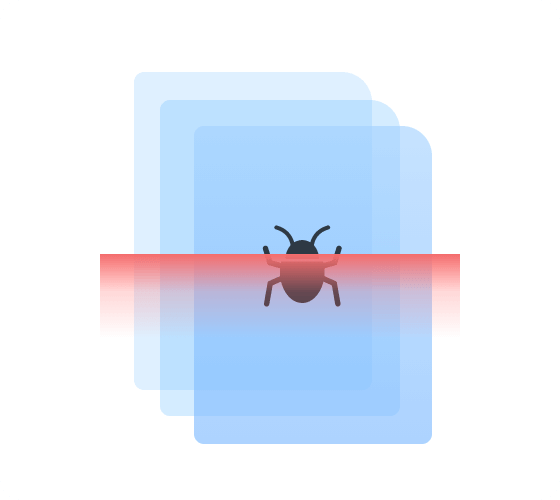 Intrusion protection
WorkDrive scans all files for viruses with powerful Intrusion Detection and Intrusion Prevention systems (IDS/IPS) screening before storing in our servers.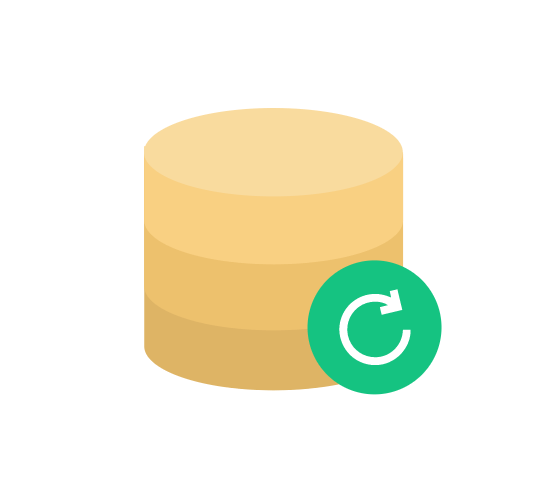 Data recovery
Our servers are well protected from physical damage and natural disasters. In case of server damage, a copy of your files will be safely backed up on alternate servers.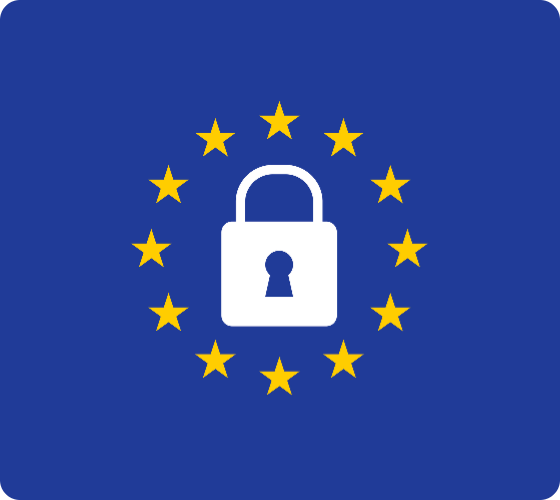 GDPR compliance
Your data privacy is important to us. All Zoho products are GDPR compliant.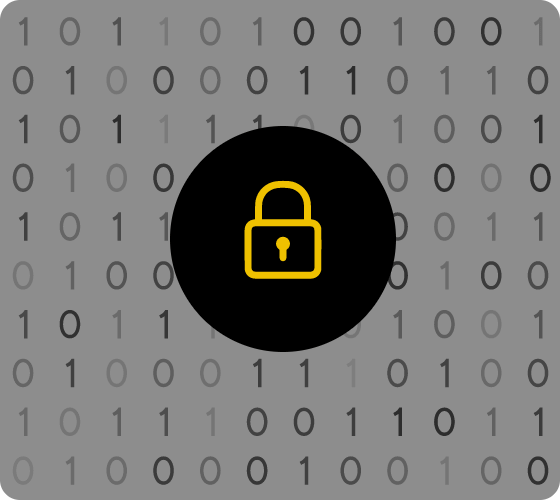 Staunch security
All transmitted data is encrypted using TLS 1.2 protocols, ensuring that users have secure meeting experience.
Collaborate outside your organization
Working with clients and third-party stakeholders has never been easier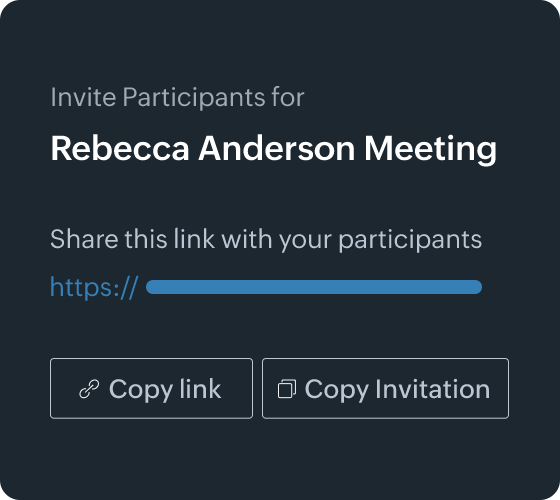 Meet anyone
Get on a discussion with your customers or vendors who aren't a part of your organization. Schedule a meeting and send them a link to join.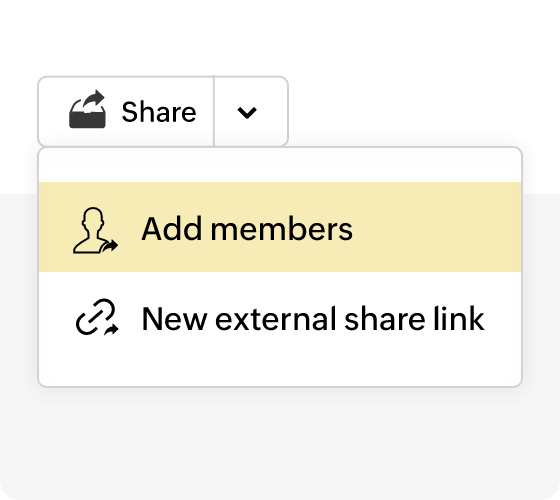 Invite guest collaborators
Grant custom access to outside collaborators to view your files. You can set role-based permissions, expiration dates, and download criteria.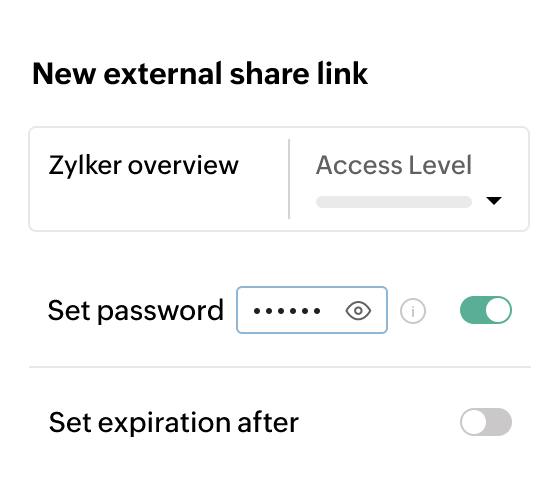 Add another layer of security
You can set password protection for externally shared files to control access to your sensitive information.
Go Mobile
Download one app that meets all your online collaboration needs.
Work on the move
Save time by working during your commute and access files on the go, even with poor internet connections.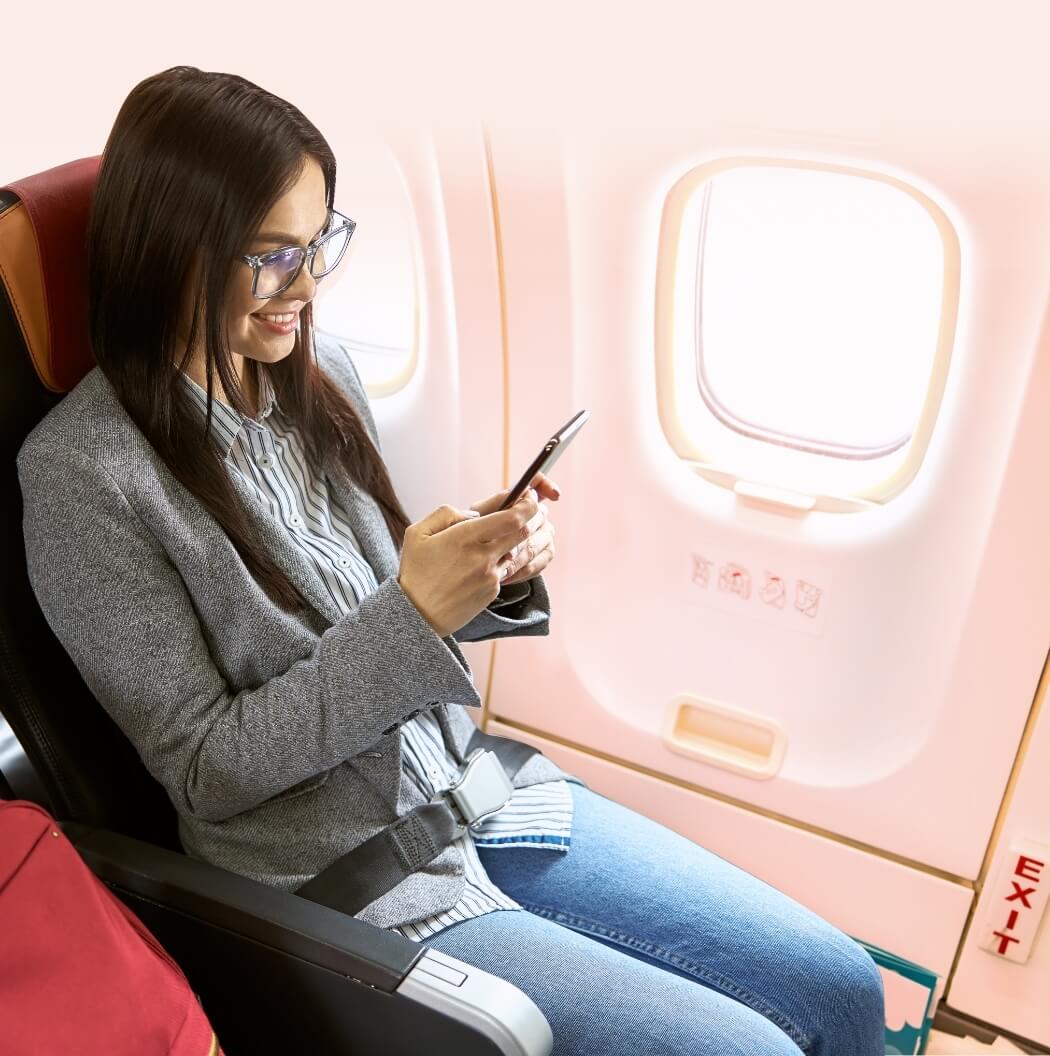 Meet from anywhere
Start or join online meetings directly from your mobile device. Schedule and view upcoming meetings on Meeting mobile app.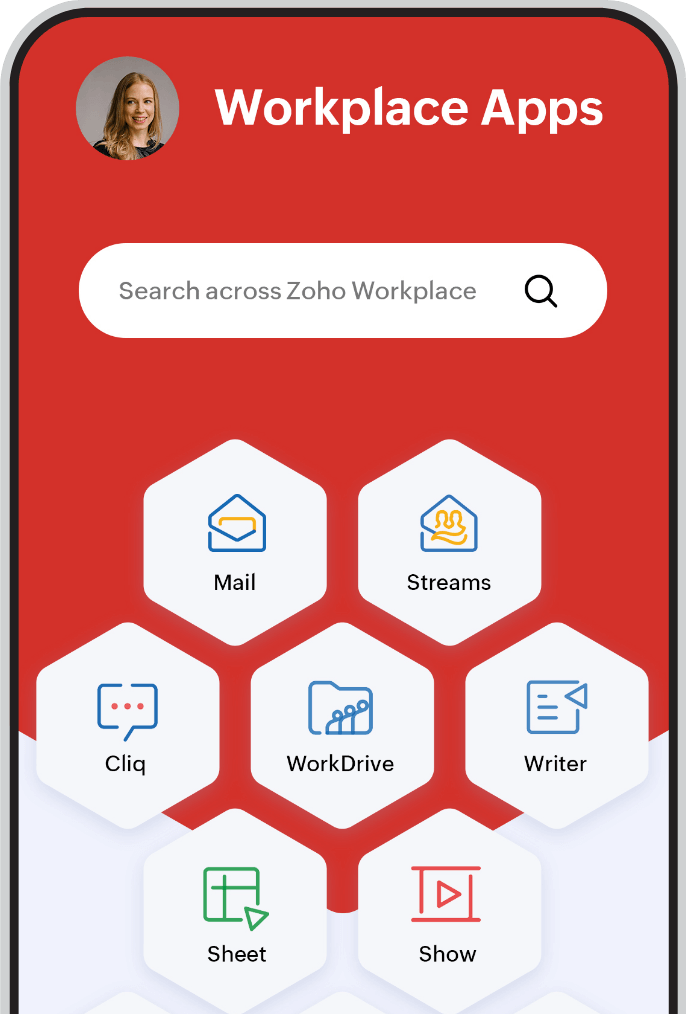 When all your apps are in sync, the possibilities are endless.
Meet from your inbox
Quickly schedule online meetings from your inbox and share joining links via email or chat. View upcoming meetings and join meetings right from your Zoho Mail account.
WorkDrive and Zoho Mail
Drag and drop larger files or attachments to send via an email or Cliq message.
MS Teams for Meetings
Integrate Zoho Meeting with MS Teams to start, join, or schedule a meeting through bot commands.
Other cloud services
Easily migrate files from Google Workspace, Dropbox, and Evernote to Zoho WorkDrive.