Workplace Dashboard
Workplace dashboard is a centralized panel for all the Workplace applications. It displays an overview of all the applications as separate widgets.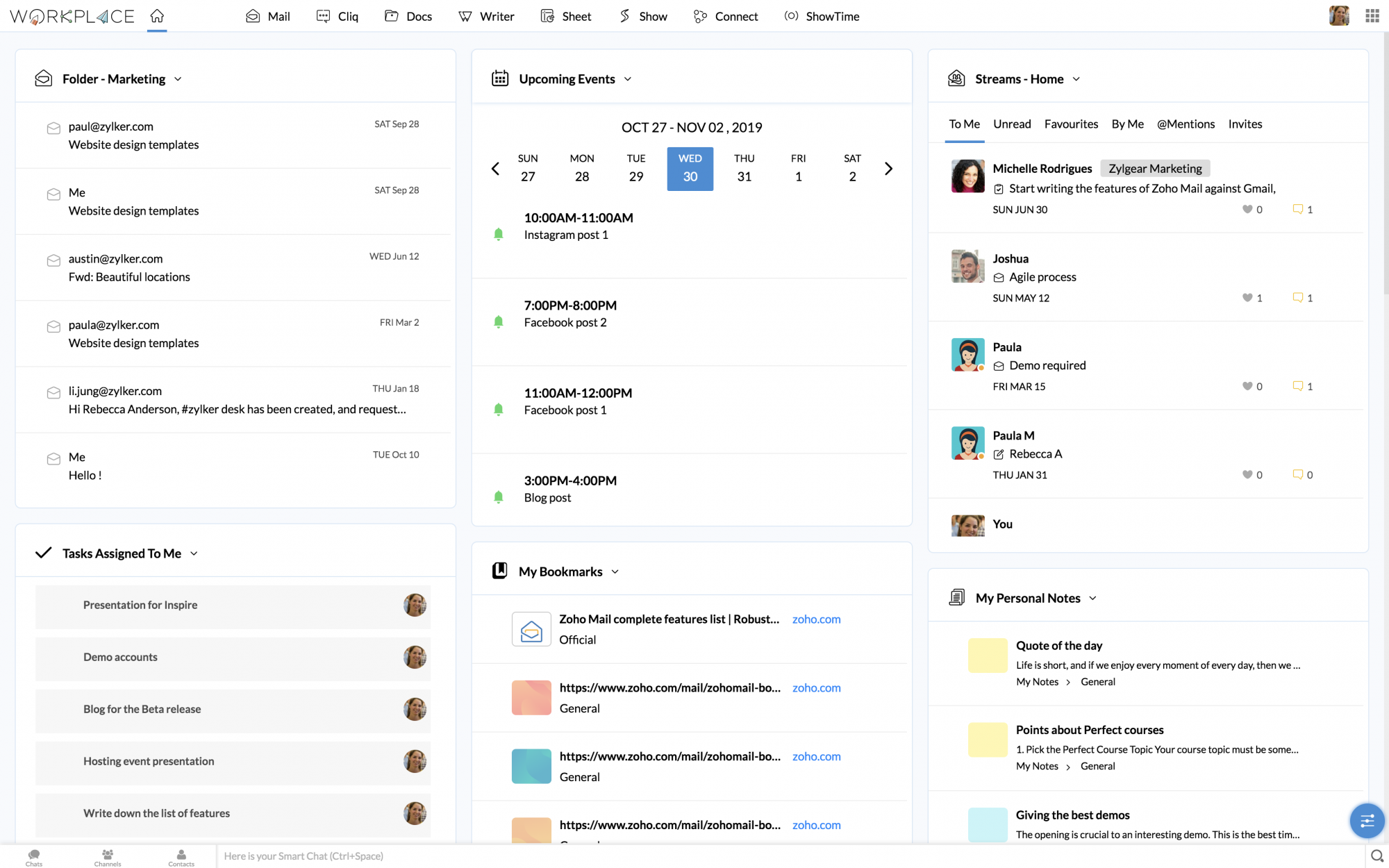 List of widgets
Zoho Mail applications

Streams
Tasks
Bookmarks
Notes
Reminders

Zoho Connect
Zoho Cliq
Zoho Calendar
Zoho ShowTime
Zoho Show
Zoho Writer
Zoho Sheet
Zoho WorkDrive
What can you do?
Access the Workplace applications from the top-bar.
View and add entities in the Workplace application from the unified dashboard.
You can enable the widgets that you frequently use and disable the rest. In order to enable/ disable widgets navigate to the Customize widget section by clicking on the icon in the lower-right corner of the Dashboard. 
Choose the preferred view for your widget from the widget title drop-down.

Hover over each widget to view the actions related to the widget.