The increasing need for password safety
Our lives are now increasingly online, with a lot of our sensitive data stored in cloud services and online repositories. As we embrace the digital transformation, it's important to secure access to our critical services, and the first step towards that is by safeguarding our login credentials. Over 80% of data breaches happen when attackers exploit weak, stolen, or brute-forced credentials. Passwords are the first line of defense for any account, and it's important to keep them safe. This is where a password vault is vitally important.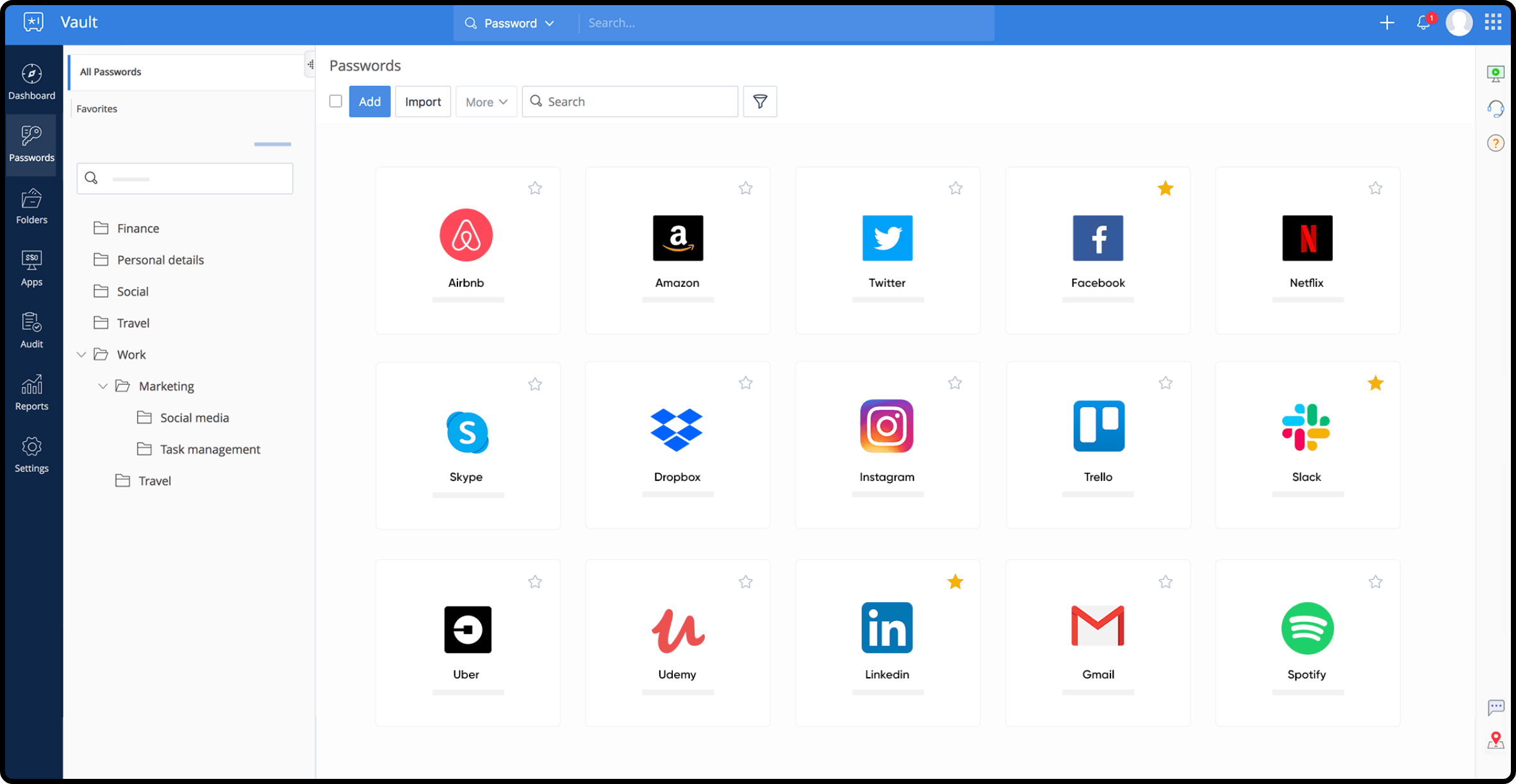 What is a password vault?
Just as a physical vault protects your cash, paper documents, jewelry, and other valuables, a password vault like Zoho Vault safely stores all your passwords, signed documents, bank accounts, licenses, social security number, and just about any other sensitive information in one place. This gives you organized access to all your critical data while also allowing you to strengthen the safety of your online accounts with strong passwords.
How does a password vault work?
A password vault acts as a safe repository where you can save all your passwords. Users can unlock their password vault using a single master password to efficiently access all their credentials from anywhere in the world. This eliminates the need to remember multiple credentials, and encourages users to safeguard their accounts with unique, strong passwords.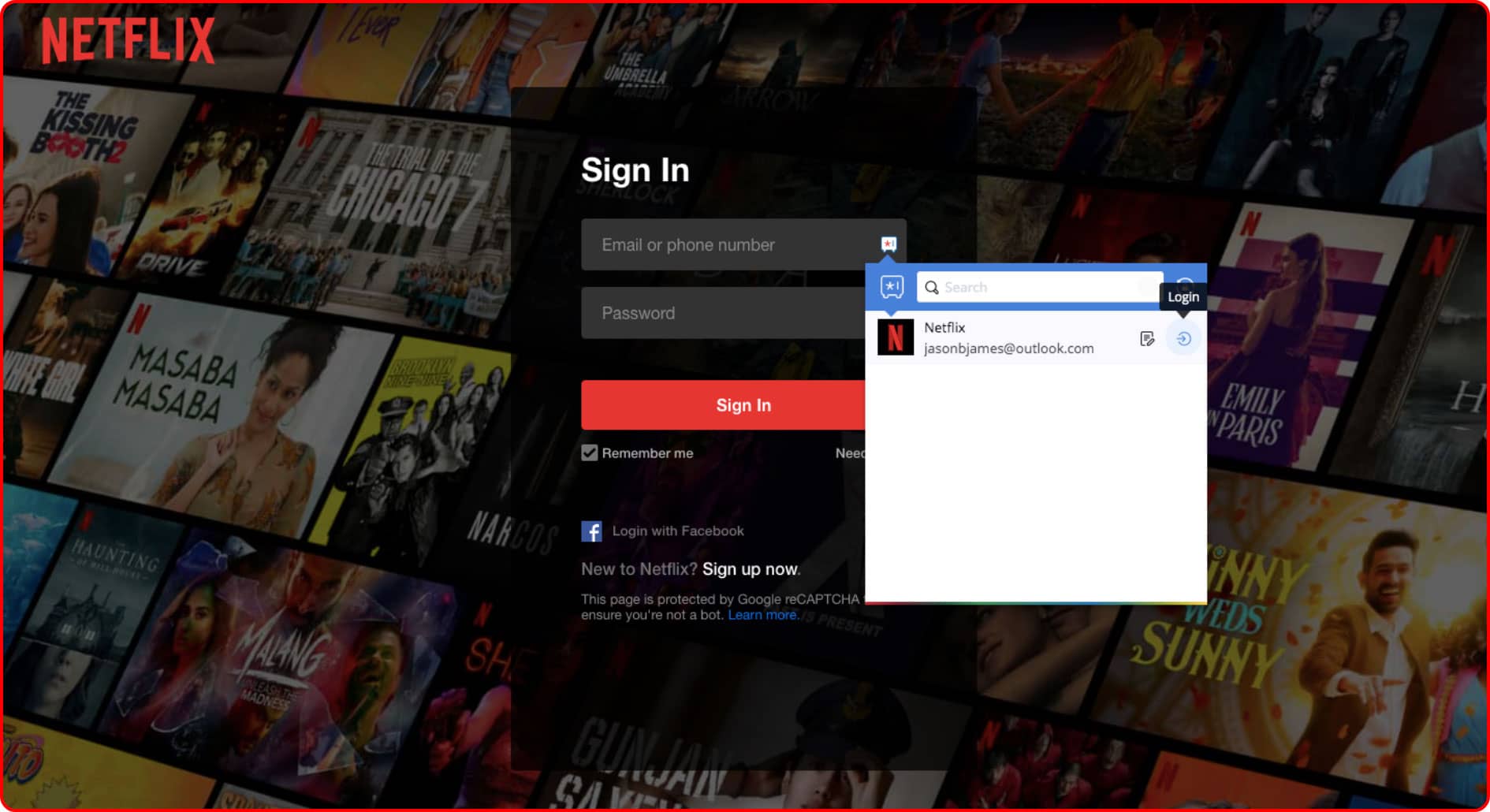 A secure password vault for enterprises
Cyber attacks often leave businesses high and dry, and getting an enterprise password vault might be the best step towards protecting your organization. Vault is designed to match the rigorous password security needs for enterprises, with an array of features focused on improving password management across every team in your organization. With Vault, you can:
Explore all benefits of Zoho's password vault for enterprises
Maintain one secure password vault for your entire organization
Safely share passwords across different teams
Track password security scores for all employees
Audit every sensitive operation performed in real time
Get custom alerts when critical actions are performed
View insightful reports on every user's activity
Acquire business passwords of employees leaving your company
Periodically back up your critical passwords
Set up granular controls to restrict user access and a lot more

How safe is Zoho Vault?
Security is at the forefront of everything we build at Zoho, a brand trusted by over million business customers worldwide. Zoho Vault leverages the host-proof-hosting technique, a secure, proven mechanism based on the idea of hosting sensitive data in an encrypted form to ensure clients can only access and manage their data using a master password.
All user data gets encrypted and decrypted in the browser with the user's master password, and only the encrypted data is stored in Zoho's servers. The user's master password is never stored anywhere by Zoho Vault, meaning not even Zoho employees can ever access your data. We also mandate that all connections to our servers use Transport Layer Security (TLS 1.2/1.3) encryption with strong ciphers for all connections. Zoho is also SOC II and GDPR compliant, proving to be an excellent choice for businesses.
Getting started with Zoho Vault
You can easily sign up with Zoho and set up your online password vault in no time from any device. Vault can be accessed from:
Popular browsers
Chrome
Safari
Firefox
Edge
Brave
Opera
Vivaldi
Get complete security for your passwords
Zoho Vault is a secure password management solution for businesses and individuals
Individuals

The ideal security for all your personal passwords

Learn more

Teams

A secure password management experience for teams of all sizes

Learn more

Enterprises

Complete protection and advanced password security for enterprises

Learn more
Safeguard your sensitive details
with our secure password vault today