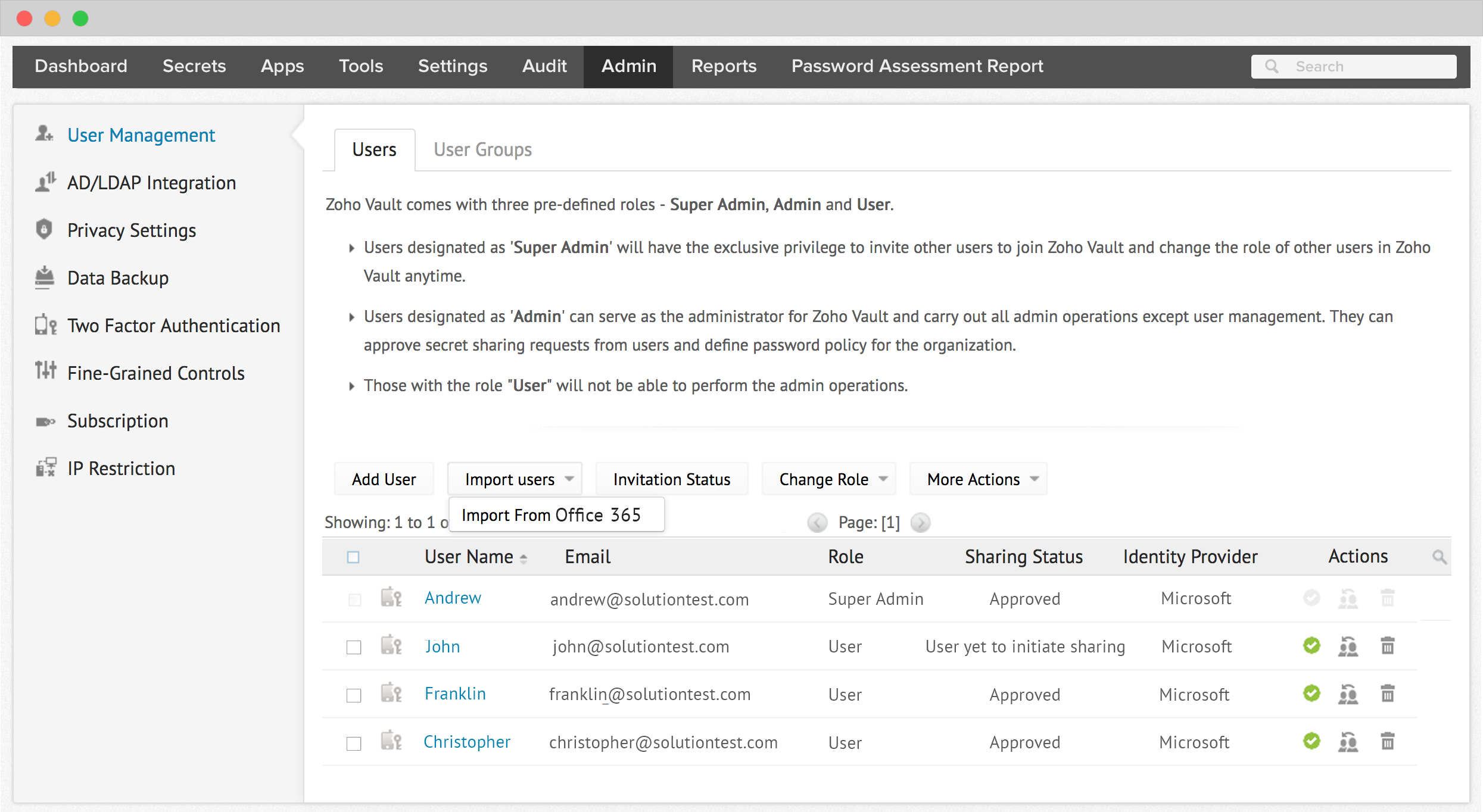 Wake up from your password fatigue.
Thousands of businesses across the globe run their day-to-day operations on Microsoft Office 365 and reap great benefits. Now, with the Zoho Vault integration with Office 365, businesses can also securely manage their passwords. Zoho Vault helps you securely store, share, and manage passwords and simplify cloud app logins with its powerful single sign-on.
Import your users easily.
You can now easily associate Zoho Vault with your Office 365 account and import Office 365 users in just a couple of steps.