Wake up from your password fatigue
Thousands of businesses across the globe run their day-to-day operations on Microsoft Office 365 and reap great benefits. Now, with the Zoho Vault integration with Office 365, businesses can also securely manage their passwords. Zoho Vault helps you securely store, share, and manage passwords and simplify cloud app logins with its powerful single sign-on.

Import your users easily
Import your Microsoft 365 users in just a couple of steps and organize your users efficiently into different groups.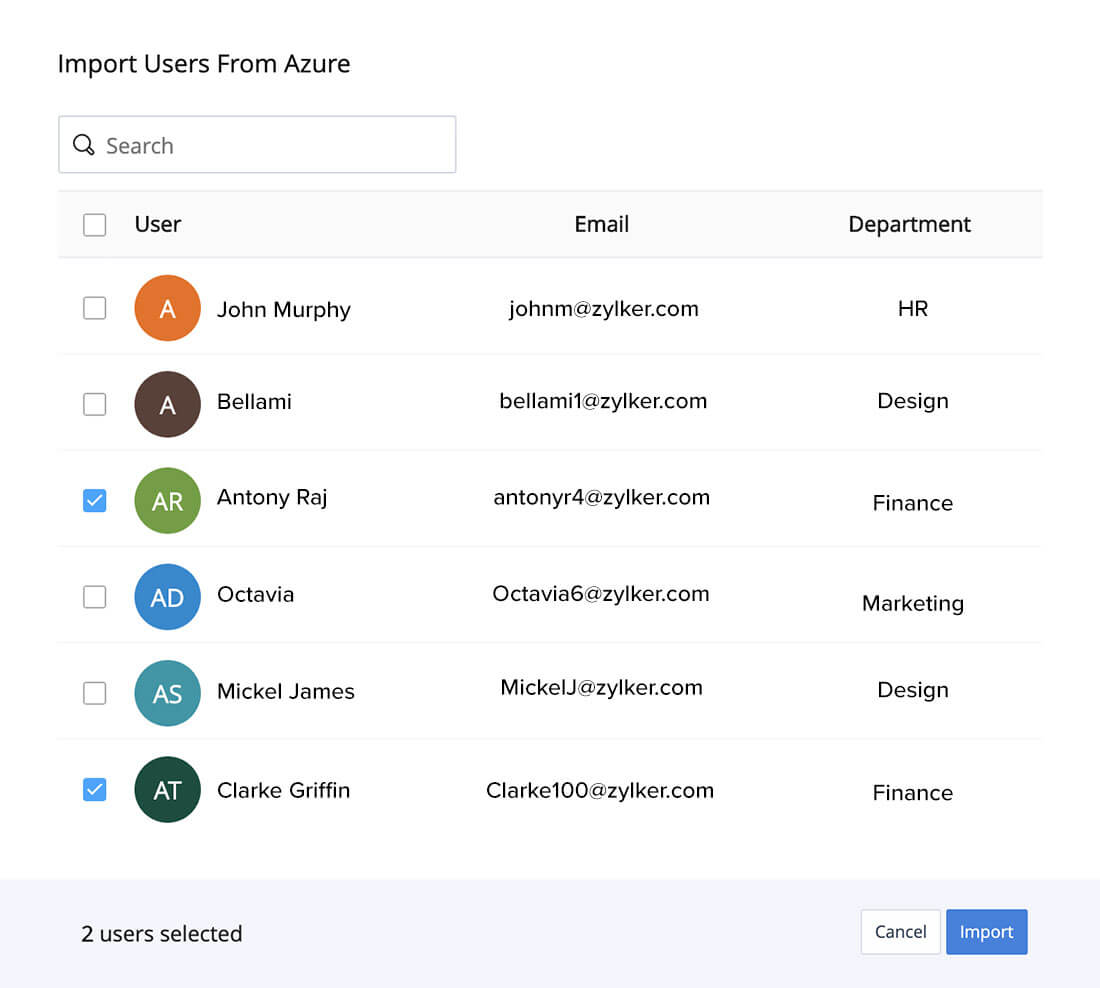 Enhance productivity and security
Save time with single sign-on and access Zoho Vault with your existing Microsoft 365 credentials. You can generate strong passwords, save them automatically, organize them all in Zoho Vault, share them as needed with fine-grained permissions, and log in to websites with a single click.
Zero knowledge platform

Zoho Vault encrypts all your data in the browser, transfers it over a secure SSL connection, and stores only the encrypted data in its servers. The encryption key is only known to users, not stored by us. The product is completely zero-knowledge and guarantees the highest level of data security and privacy.

Free apps and extensions

Zoho Vault offers free native mobile apps (iOS, Android, Windows) and browser extensions (Chrome, Firefox, Safari) to help users perform their password management operations from wherever they are.
Give your business passwords the safety you deserve.
GET STARTED