How do I add bank details to my invoices?
In Zoho Invoice, you can display your bank details in the invoices that your send your customers. You can do this by following the steps found below.
Click on the gear icon present on the top right corner and select Templates
Click on Invoices, choose the template of your choice and click Edit.
Select Footer on the left side bar.
Click on Add your bank details under Payment Options to enter your bank details.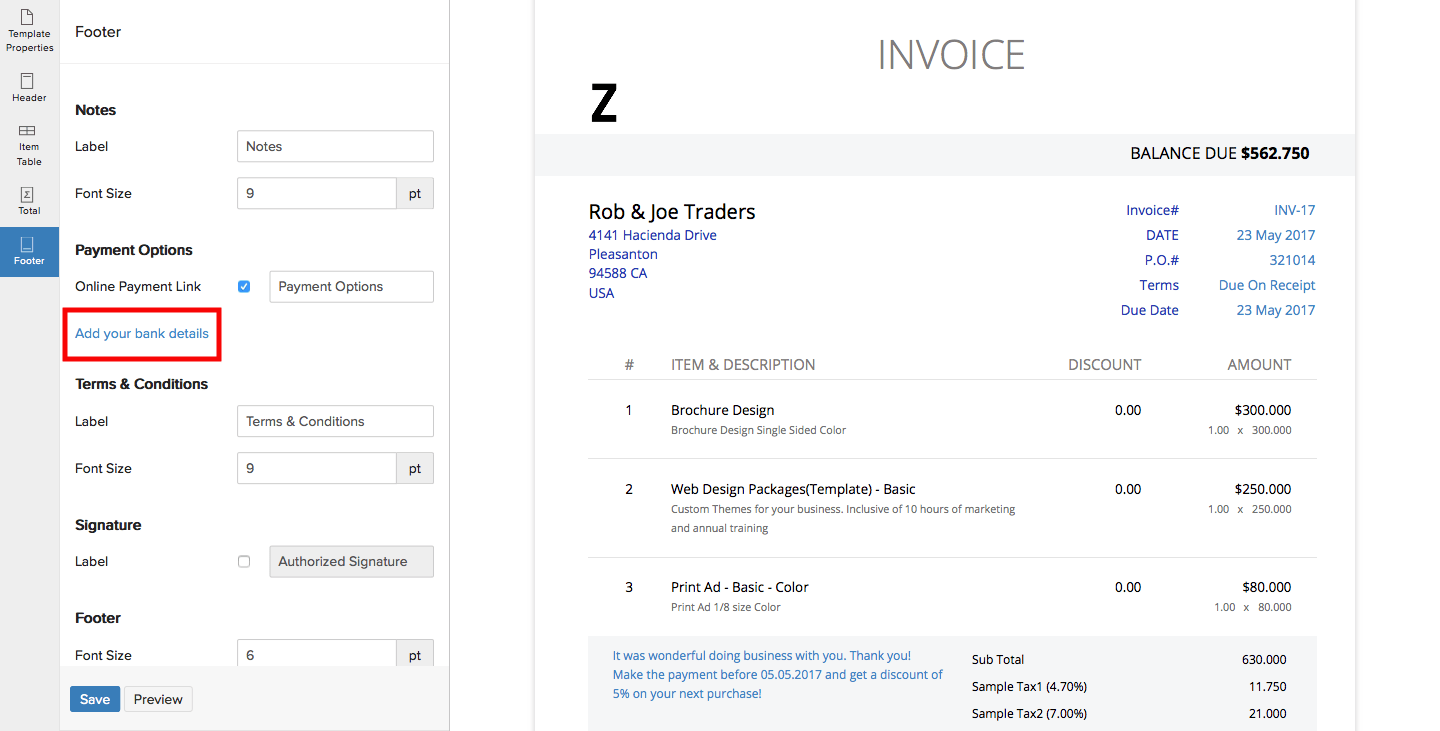 Once you enter the details, you can preview the details in the invoice by clicking on the Preview button.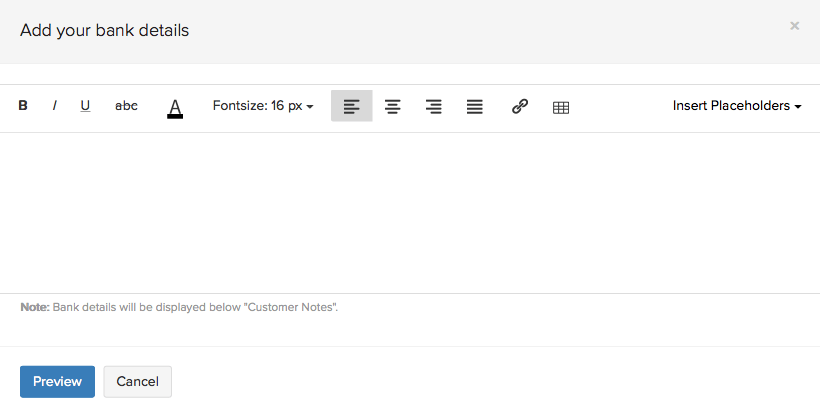 Click on the Save button to save the details.