How do I record the commissions I pay to my sales employees?
To record an sales commissions, please follow the below steps.
Go to the Expense module form the left sidebar.
From the Category Name drop down, select +New Category.
Enter the Category Name as Commissions and add a description if necessary.
Enter the amount you would be paying as a commission.
Add any reference number or notes if necessary.
Choose the contact to whom you wish to pay the commission for, from the Customer Name drop down.
Click Save to record the expense.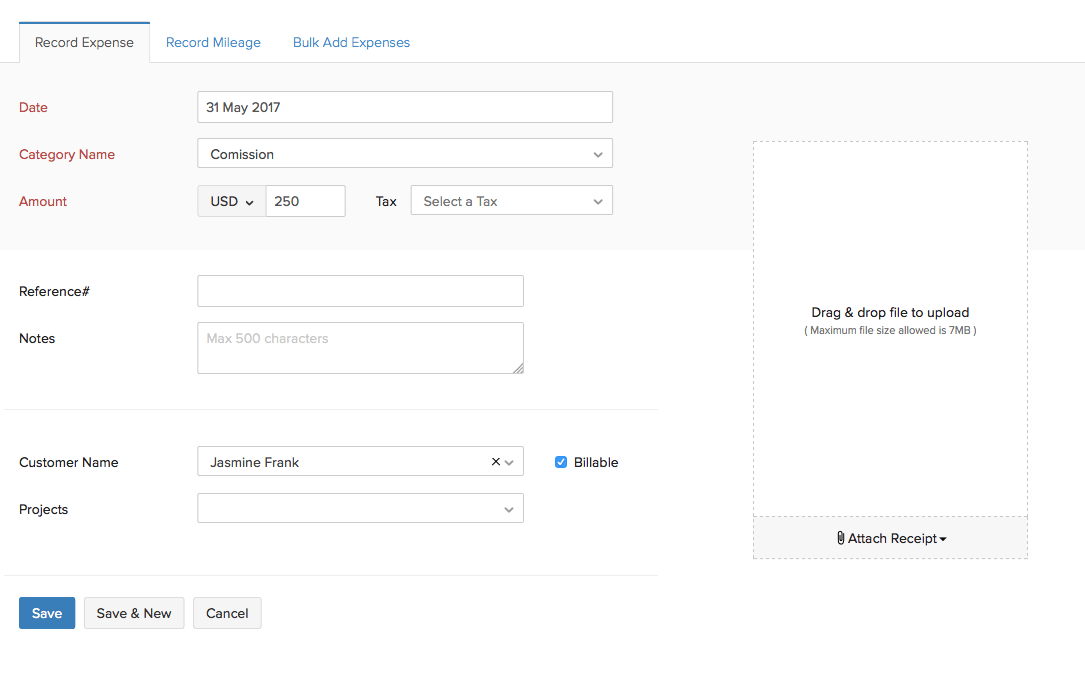 This can be seen at the reports section,go to Reports > Purchases and Expenses > Expenses by Category.