Inventory
How do I import/export sales orders?
Importing Sales Order
If you have integrated your organization in Zoho Inventory, with the one in books, then all imports and changes will be reflected automatically.
In cases where you wish to import sales orders from other sources, follow these steps.
Open the sales orders tab from the side bar.
Click on the Menu icon on the right top corner.
Select the option Import Sales Orders from the drop down.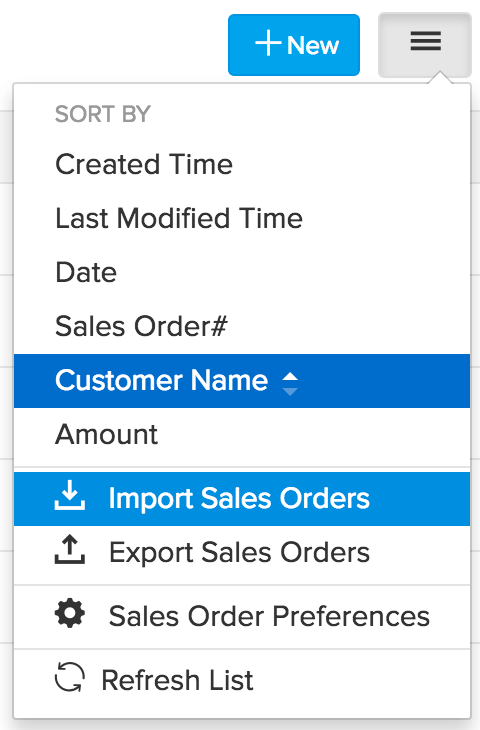 A new page with all the fields necessary to import a sales order opens up.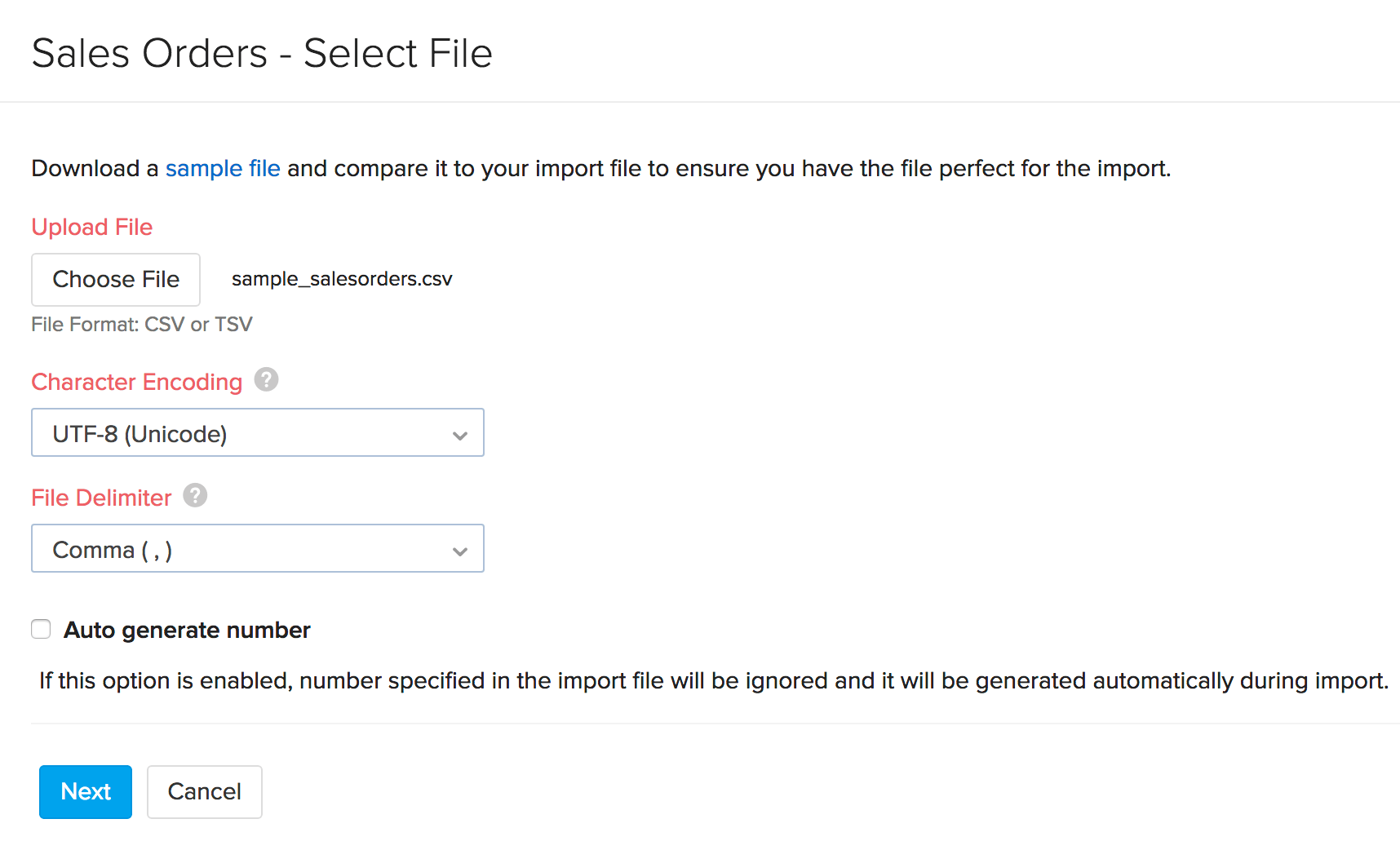 Choose the file to be uploaded.
Note: The sales order to be imported must be stored only in .CSV or .TSV format for the import to work.
Select the character encoding. by default its UTF-8 (Unicode).
Check on the box Auto generate number, if you wish assign an automatic SO number to the sales order that's being imported.
Click on the Next to proceed to mapping all fields.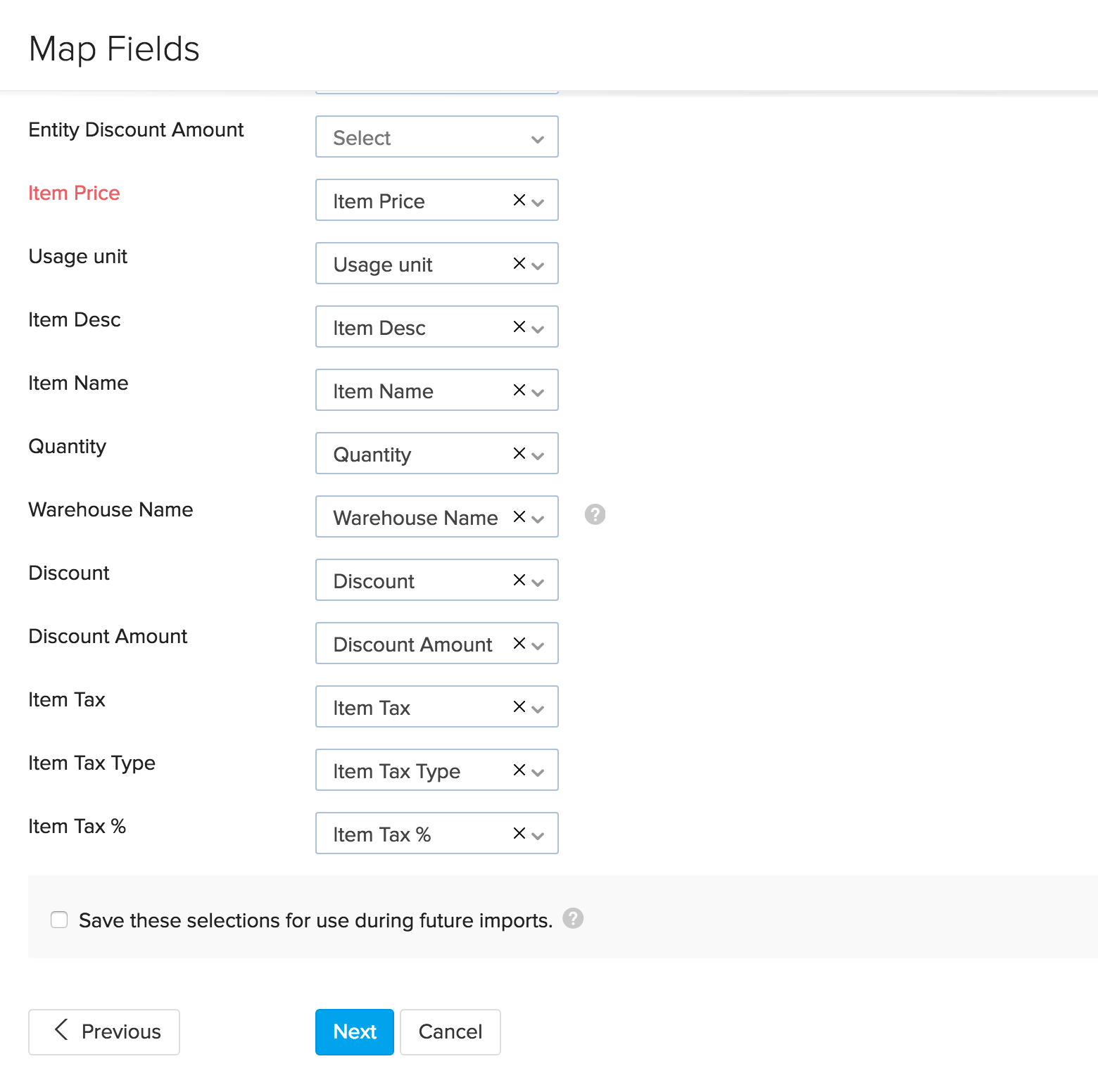 Zoho Inventory automatically maps all relevant and similar fields.
You can manually match the dissimilar fields or make any changes.
Check the box near Save these selections for use during future imports to save your preferences for all future sales order field mapping operations.
Click on the Next button to proceed to the preview page.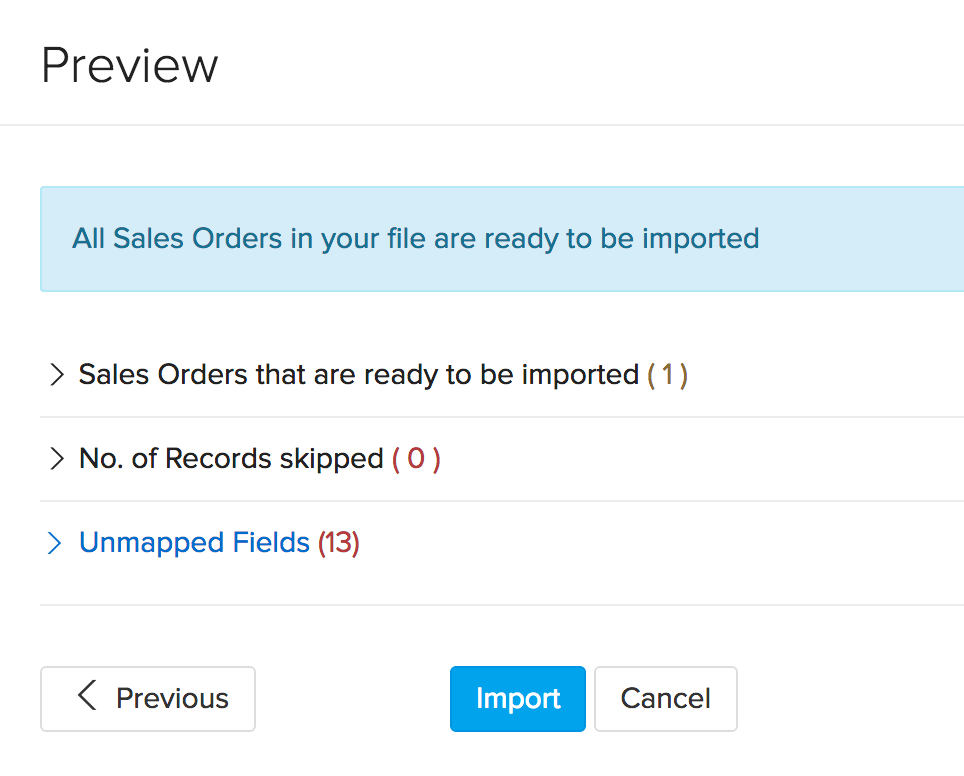 Here a synopsis of your import conditions is shown like the no. of files ready for import, no. of rows skipped and No. of unmapped fields.
Check if everything is alright and if you wish to make any changes, click on the Previous button.
To proceed to importing sales orders, click on the Next button.
Important Note: The Max size limit for a file that's being imported is 1MB. You can get a good idea of how your import file must be like, by downloading the sample file in the import page.
Exporting Sales Orders
To export your sales orders, follow the following steps:
Open the Sales Orders tab
Click on the Menu icon
Select the Export sales orders option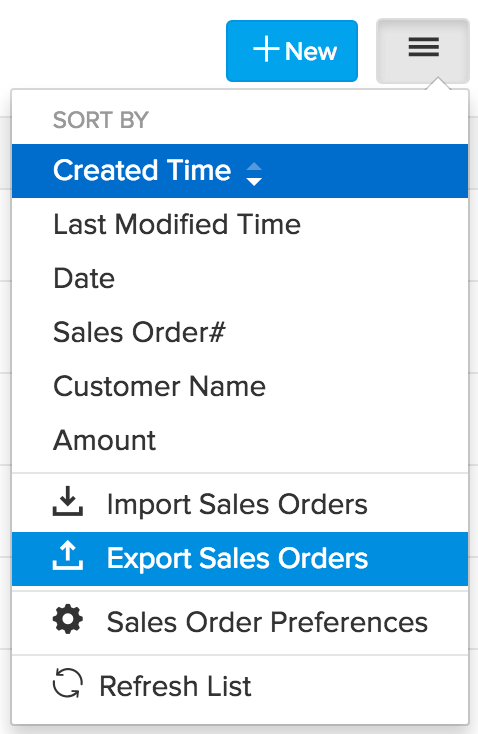 A pop up with the options associated with exporting sales orders opens up.
The entiry will be by default sales orders.
Choose the format in which you wish to export your sales orders(either .CSV or.XLS).
Click on Export to successfully export your sales orders.