Inventory
Can I create a single shipment order for multiple packages?
Yes! You can include multiple packages in a single shipment order in Zoho Inventory. Here's how:
Important Note:

Only those packages that are associated with the same sales order can be included in a shipment.
The following steps is applicable only for manual shipping method.
Open a sales order with multiple packages.
Click on Create button and choose Shipment option.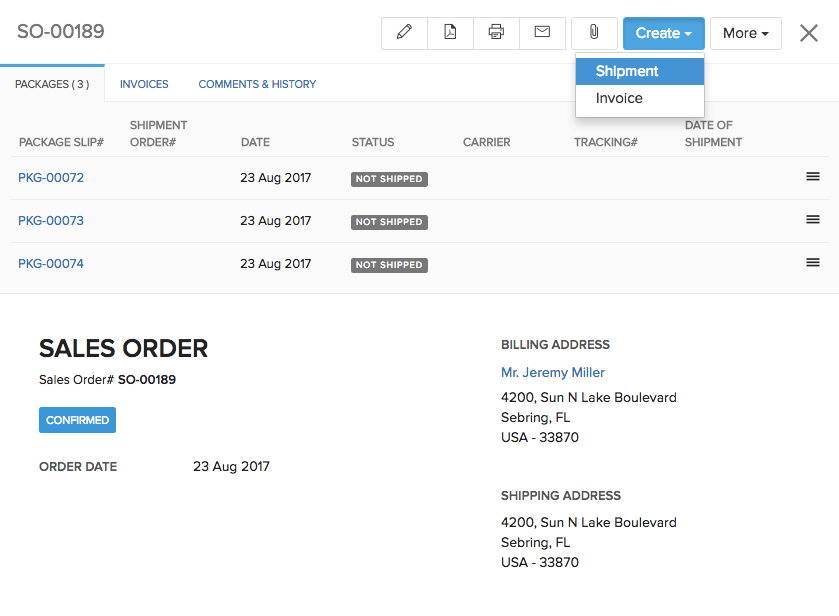 When you select Ship Manually as your mode of shipment, a New Shipment page opens.
Select all the packages that you would like to include from the drop-down.

Fill up the Shipment Order#, Carrier and other fields.
If the shipment is already delivered, then check the option Shipment already Delivered.
If you wish to notify the customer about the shipment, click on Send Notification to Customer.
Click Save to successfully save a shipment.
A package slip with the tracking ID and shipment details is created.