Inventory
How do I create packages in Zoho Inventory?
To create a package:
Open a sales order.
Click the Create button and choose Package.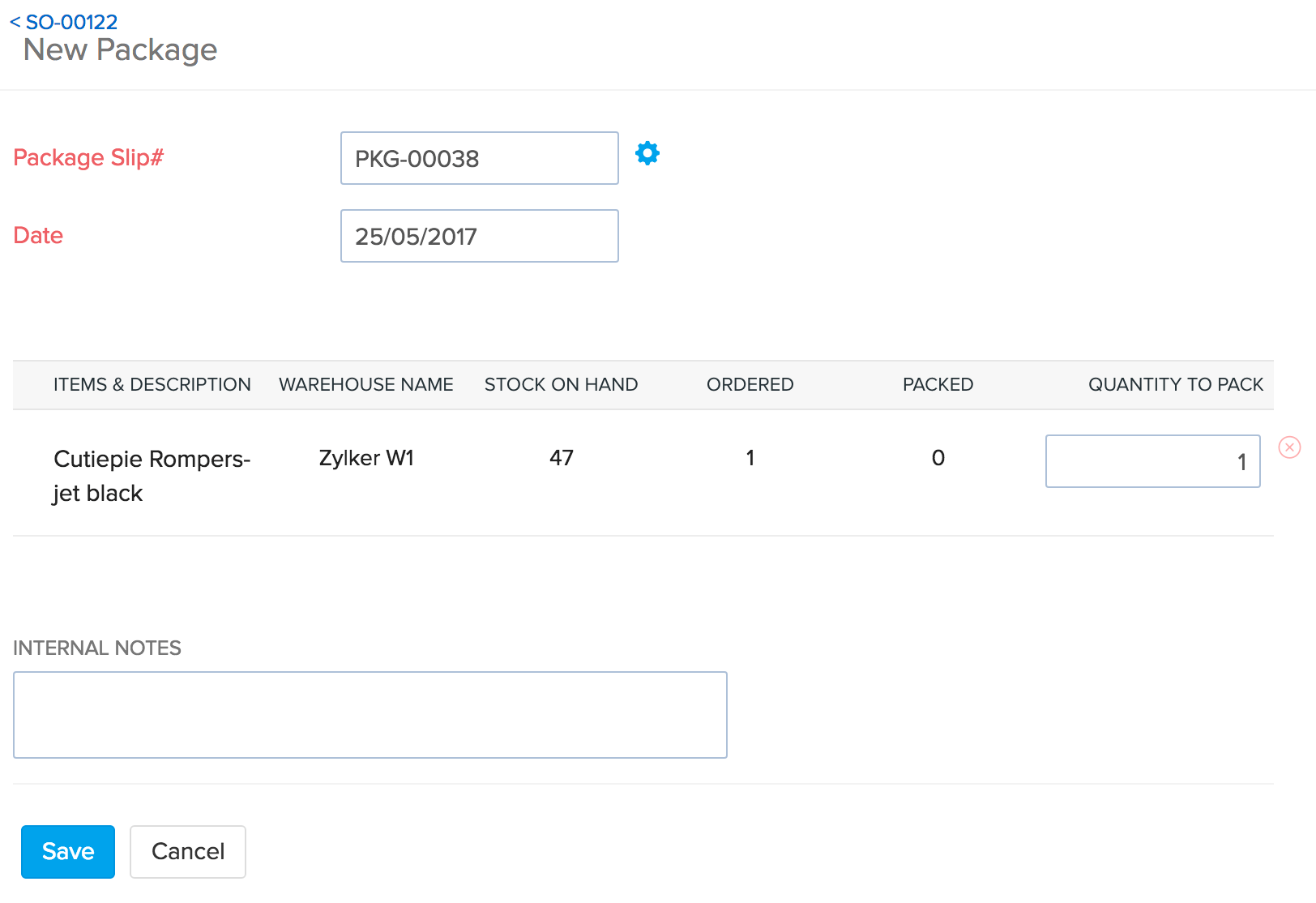 Enter the package slip number, date of packaging and configure the items and quantity of each item in that package.
Record any internal notes for your reference.
Click on the Save option to successfully create a package.
You can also click on the quick create button ('+') beside the packages module on the sidebar to create a package directly.