Can I add more items to an Item Group?
Yes, you can accomplish this in the following ways:
Method 1: Item Group creation
During the creation of an item group, there is an option with a check box called Multiple Item options.
If you check on that, you can add attributes, that will help you classify your items, based on color, size or whatever you wish.
You can add up to 3 attributes and classify your items up to 3 levels.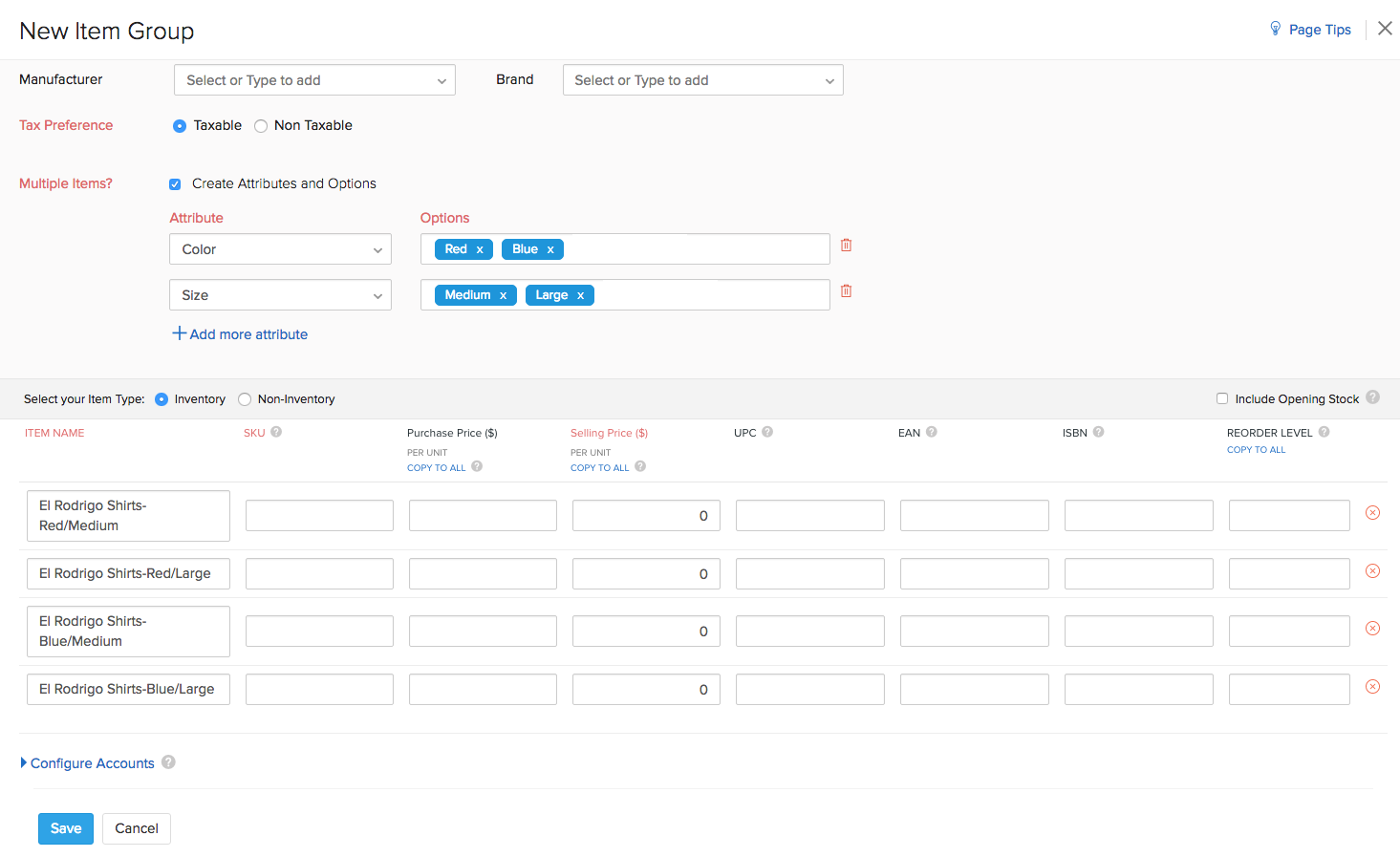 Method 2: Adding an item later
You can add more items later by following these steps:
Go to the Item Groups page
Click on the item group for which, you wish to add new items.
The page with the details of that Item group opens up.
Click on the Add Item button on top of that page.
Add all the details pertaining to that item.
Click on the Save button below to successfully add the item.