Inventory
How to add or manage adjustment reasons?
Stock adjustments are done for a number of reasons. If your reason isn't listed, then you can add them as well as remove the unused reasons.
To manage adjustment reasons:
Expand the Items module on the sidebar.
Go to Inventory Adjustments tab and click + New.
Click the Reasons drop-down.
Go to Manage Reasons.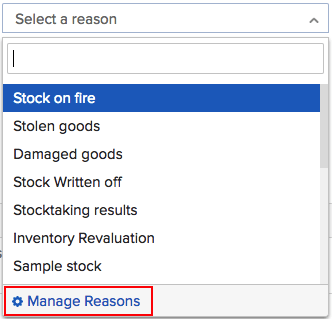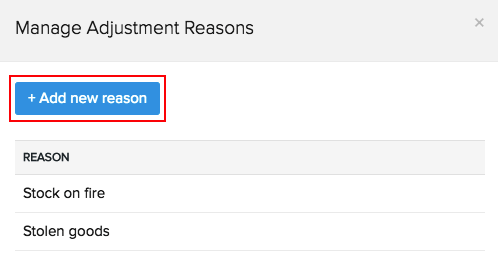 Enter the reason name and click Save and Select to add the new reason to your adjustment.
Hover over an unused reason and click Mark as Inactive to make the reason inactive or click the trash icon to delete it.

Note: You cannot delete a reason that has been used in an adjustment. Instead, you can make it inactive.