Inventory
What is advanced search? How can I use it?
Zoho Inventory has an advanced search feature that lets you get the information you're looking for, quickly and efficiently. The advanced search is available for all modules like items, sales orders, purchase orders etc. To perform an advanced search:
Click the magnifier icon beside the search bar.
Click Advanced Search.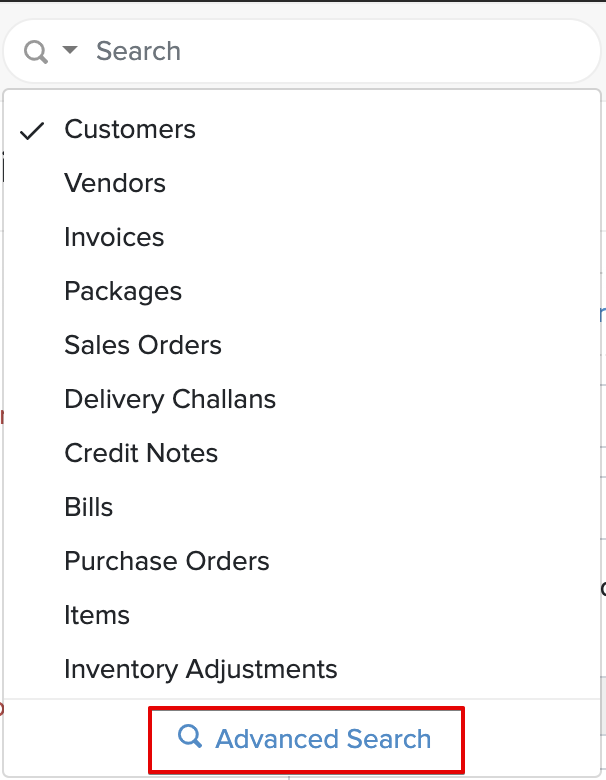 Select the module to search into.
Enter values in the desired search parameters to refine your results.
Click Search.