Make it look the way you want!
Rename labels, remove columns, change font, add your company logo, change the
background image, do it all! It's YOUR template, you get to decide how it looks.
Beautiful Invoice Templates
Personalize your invoices and let your business stand out from the crowd. Send
professional, good looking invoices to your customers and get paid fast!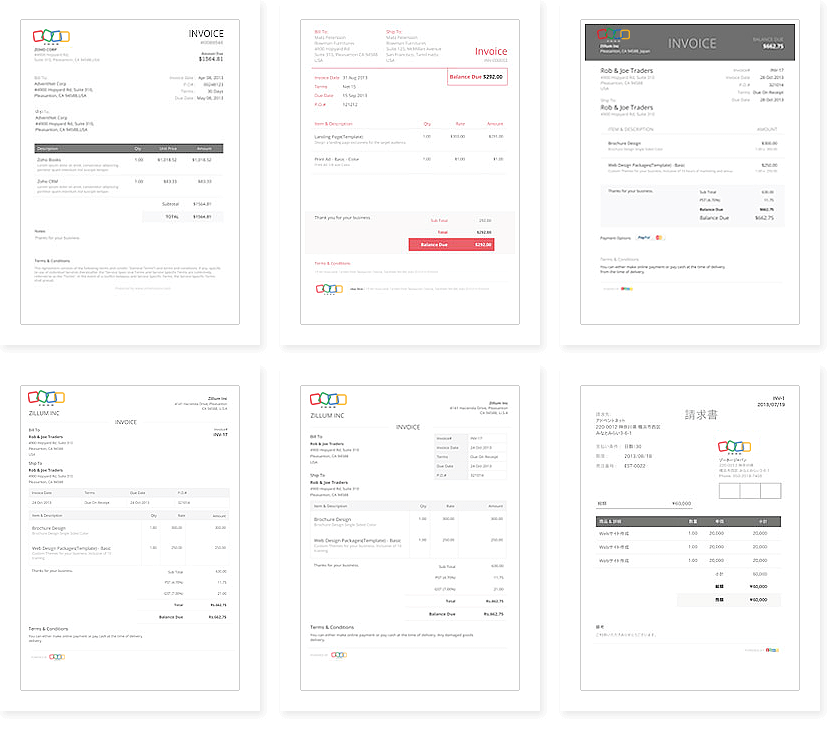 Send beautiful and professional invoices to your customers today!