Collect Responses Offline
Going off the grid? Grab your laptop or tablet and turn on the offline survey feature. You may even turn on the kiosk mode to have it collect responses unattended. Upload your collected responses manually or automatically when you're online again.

Collect Responses Anonymously
Collection of any personally identifying information, like name or phone number, can be stopped with just a click. These information will be collected by default from automated sources like Zoho CRM, Zoho Campaigns, and Email distribution, but can be restricted from being recorded in your reports.

Buy Responses
If you find yourself wondering who to send out surveys to or if you have a target market in mind but don't know how to reach them, you can now buy responses. Choose the demographic and the number of responses that are required. A quote will be displayed, after which you can go ahead and buy an audience to take the survey.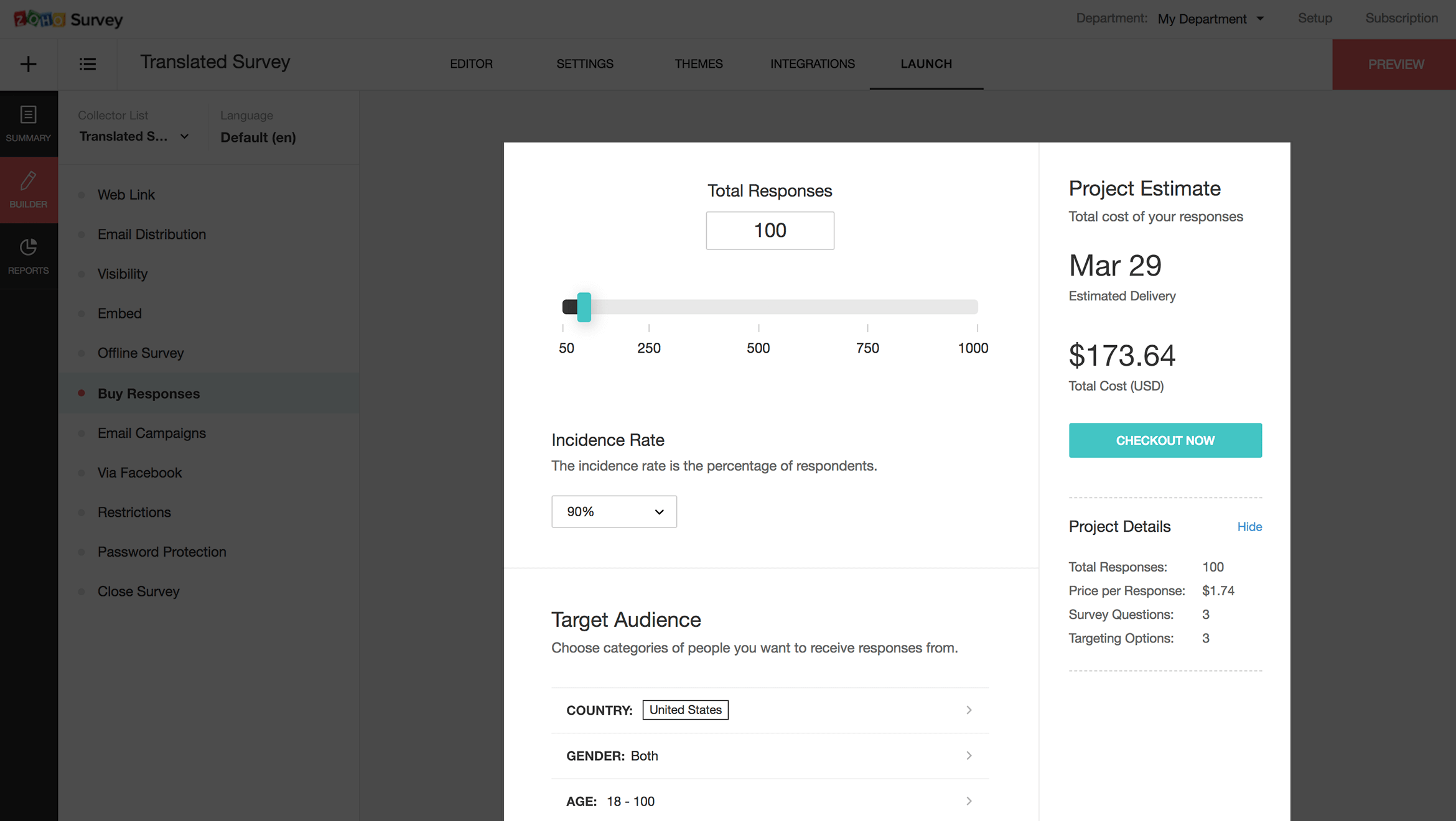 Embed in Website
Embed surveys in your website to learn more about your visitors. We'll give you the codes required for HTML, iframe, JavaScript, and popup HTML embedding at your survey's launch. Just copy, paste, and start collecting visitor responses. Pick up the Zoho SalesIQ integration to see your survey respondents' email address and name when they come back to your website.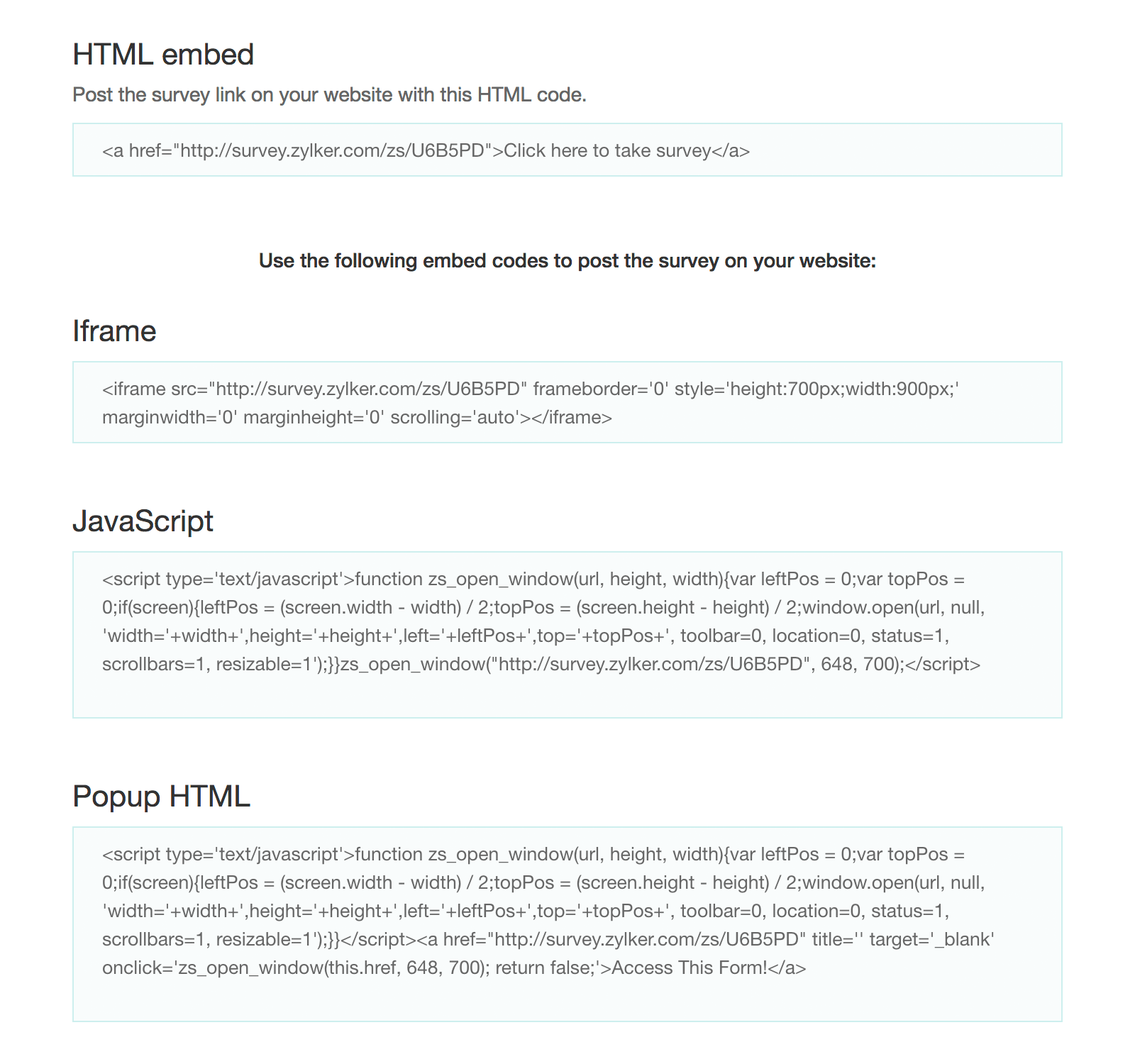 Trigger Emails
Set up an autoresponder that triggers an email when respondents complete a survey or submit a response that meets a condition you set. You could, for example, thank a respondent for taking the survey, get a notification when a survey is completed, or send an email to your team or specific contacts.