The convenient, reliable mobile survey app from Zoho
To get your hands on survey data as soon as possible, you need the ability to efficiently create and share your surveys. Apps expedite the process of survey creation and place valuable insights at your fingertips. Our user-centric app harnesses the power of Zoho Survey in a portable, user-friendly platform. Use the app to:
Create surveys instantly
Quickly create and launch questionnaires on your android or iOS device and view them in landscape or portrait mode. The vibrant dashboard helps you quickly view and filter your survey data. Easily close surveys on your device when you no longer need responses.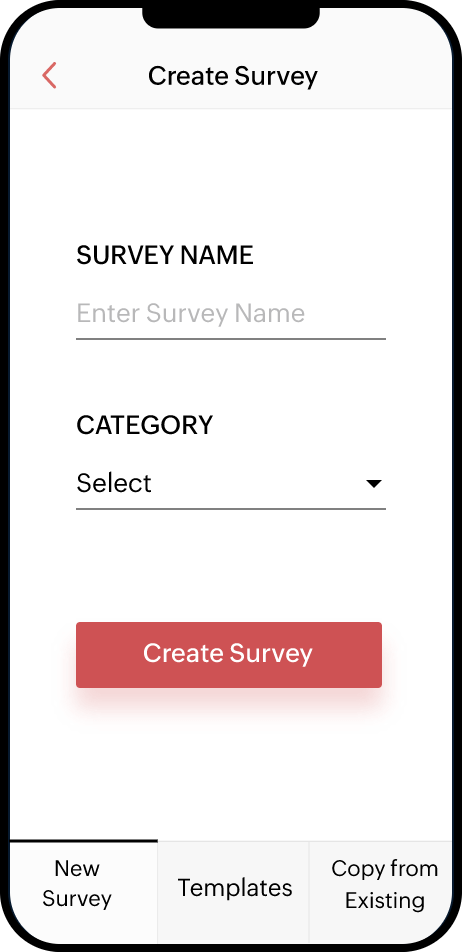 Collect responses quickly
Instantly generate survey links and easily share them from the app. Quickly send your survey links through messaging apps (like Whatsapp), social media, or email. As soon as you receive responses, you can start analyzing reports right away.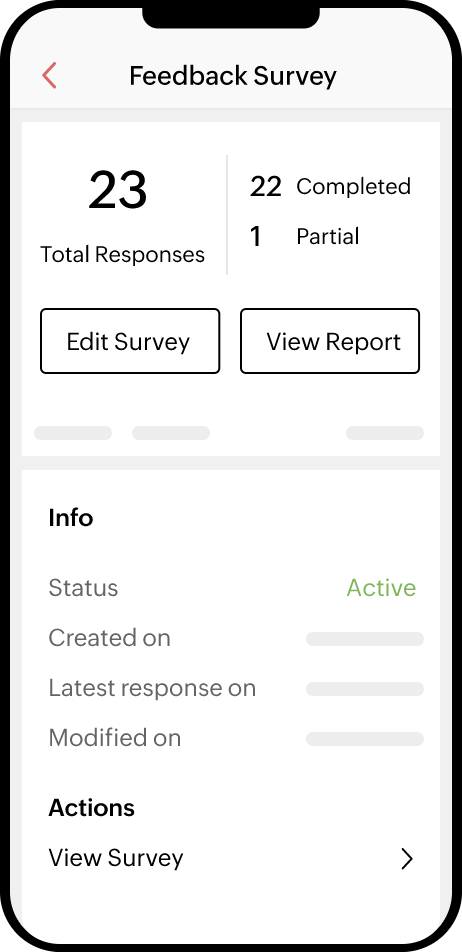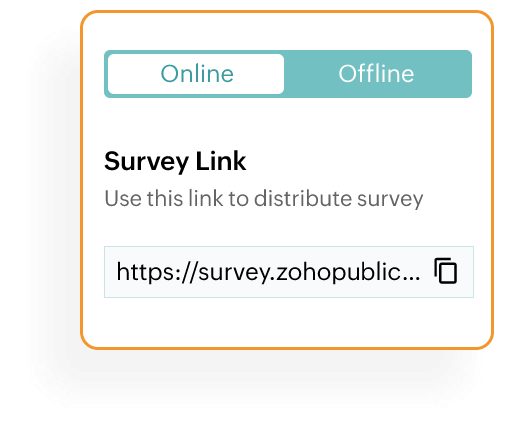 Access full reports
Browse reports on the go. Create custom reports to view particular sets of data, and use cross-tab reports to understand the relationship between two questions. Trend reports help you analyze your survey traffic. You can zoom in on reports to enlarge your view.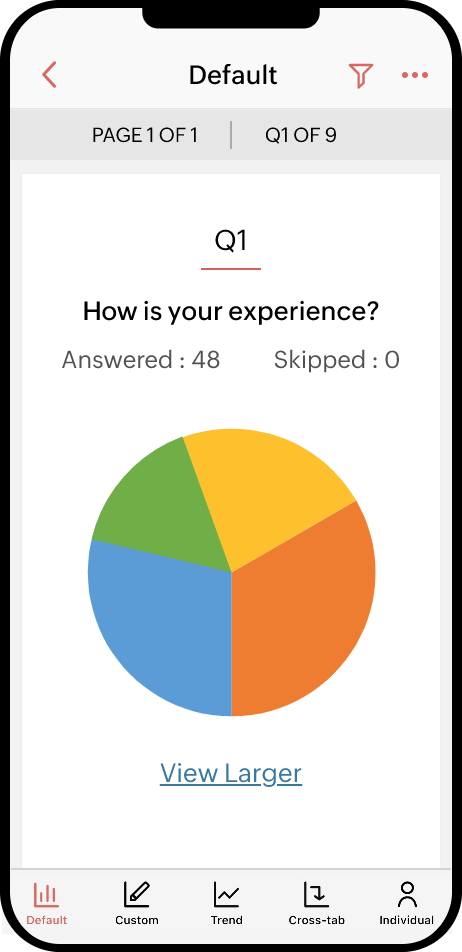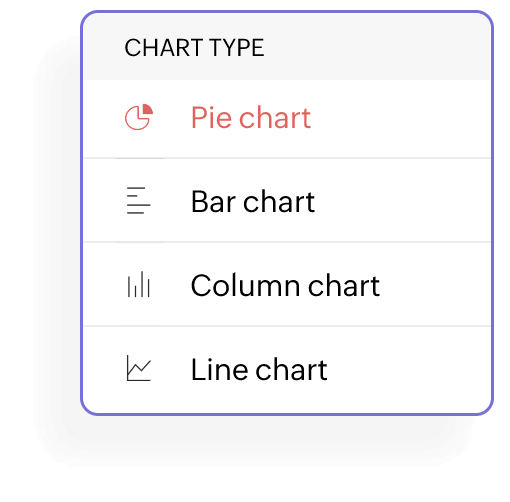 Share data immediately
Generate links to your reports and share them privately with colleagues, survey respondents, and organizations. You can protect your reports with a password so they reach the intended recipients only. To make a link publicly accessible, embed the link on your website.
Use the Schedule Reports feature to automatically send reports to anyone on a monthly, weekly, or daily basis.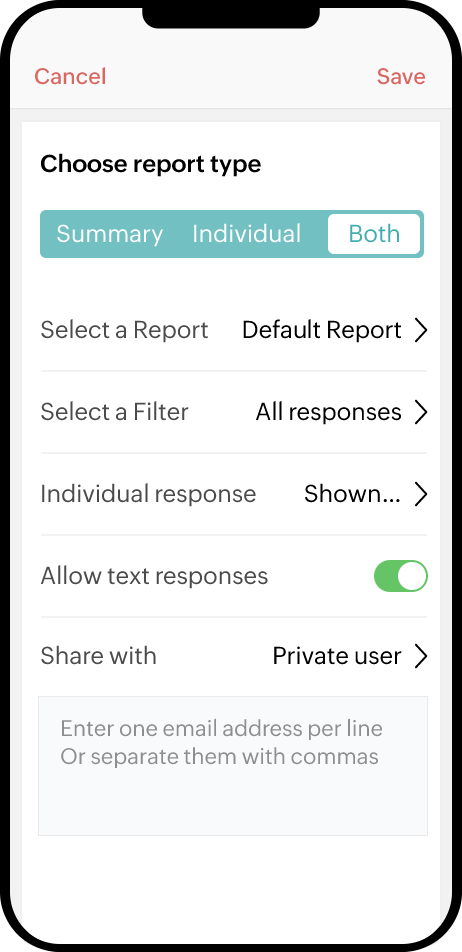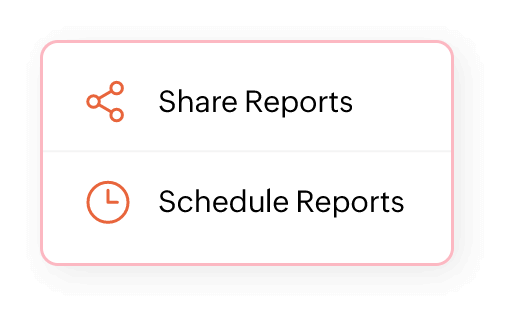 Protect data
Send usage statistics to help the Survey team improve your experience. You can send statistics along with your email address to help us provide personalized support. We are GDPR compliant, which means your data will only be shared with us if you give permission.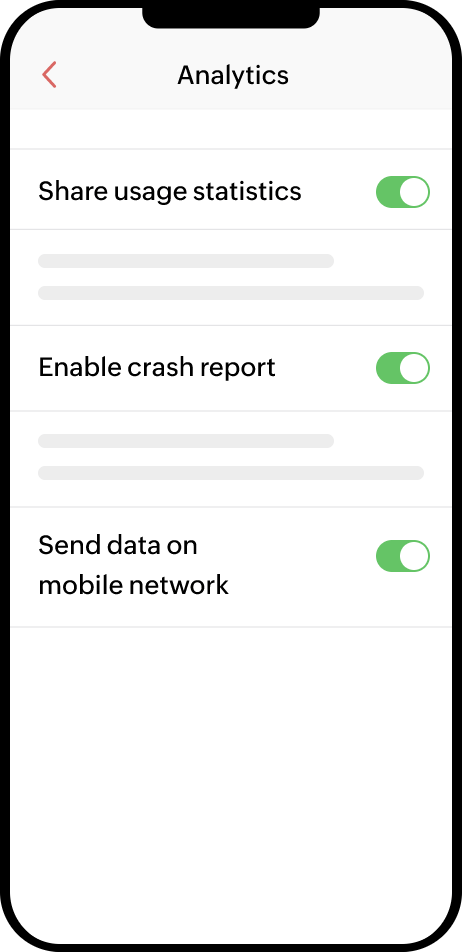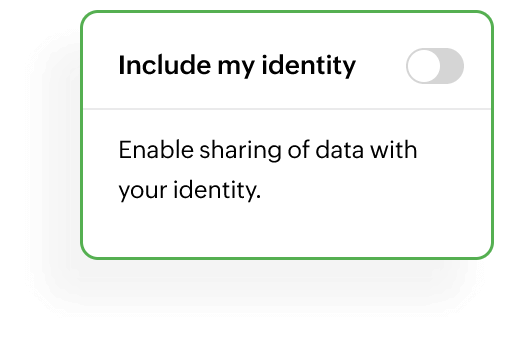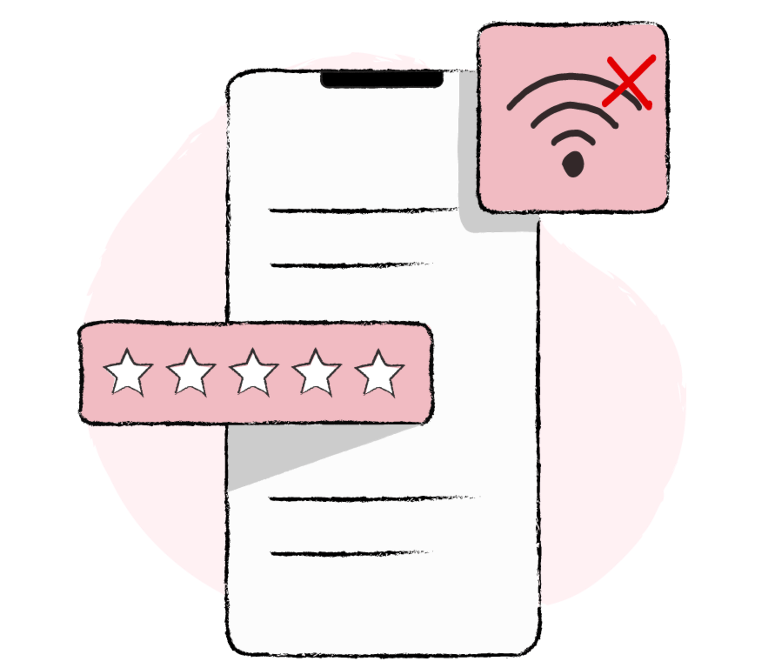 Offline Surveys
Zoho Survey also features offline surveys that help you collect responses without the internet. Find out how the Offline Feedback Collection app can help you take field surveys in remote locations and access a wider range of respondents.
Read more