How to tell a legitimate survey from
a scam
Online surveys are a great way for those looking to earn a little extra money. However, it's important to be aware of the fact that you can get easily scammed through these surveys. According to "Global Online Survey Software Market - Forecasts from 2017 to 2022", the online survey software market was estimated at US$ 4 billion in 2017 and is expected to grow at a rate of 11.25% to reach a market size of US$ 7 billion by the end of 2022. In any market that's growing this rapidly, there are high possibilities for fraud.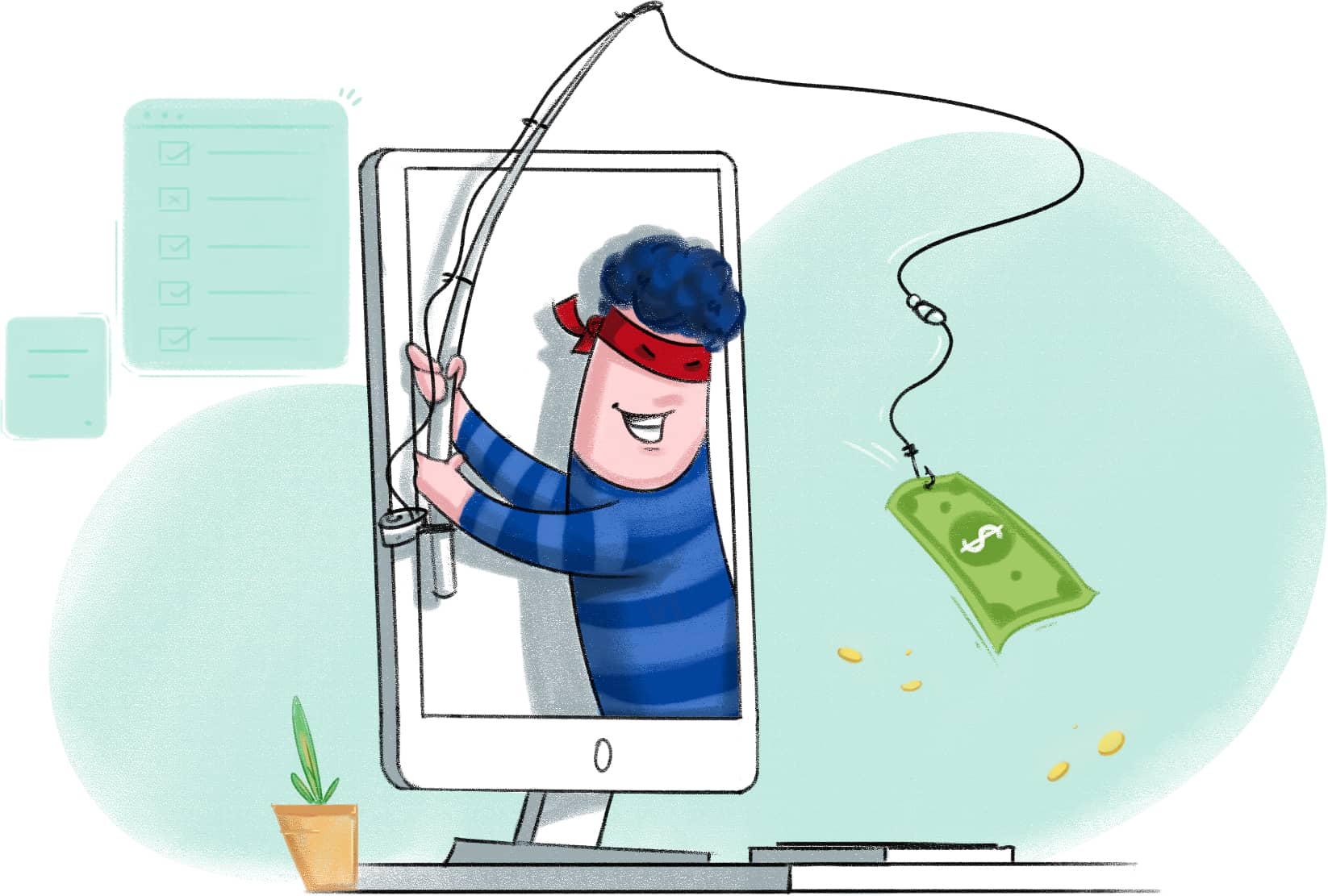 5 signs that you're dealing with a potential scammer
Fortunately, fake surveys are quite easy to identify. There are some telltale signs which can help you protect yourself against potential fraud. Here is a list of signs we have compiled to help you guard yourself against online scams.
Sign 1: Brimming with low-quality writing
Sign 2: Inconsistent claims
Sign 3: Demanding a lot of personal information
Sign 4: False sender information
Sign 5: Tempting prizes via online games
What can you do?

Install online tools that identify scam surveys
Register on research panel platforms
Think twice before entering sensitive information
Look for a privacy policy
Here are a few questions you need to ask
Sign 1: Brimming with low-quality writing
Poorly-written content is a likely sign of a fake survey. Scammers are often working on many scams at one time, so they don't necessarily spend much time on each one. Therefore the language in these surveys is not of great quality. It's not too hard to spot the blatant mistakes in spellings or grammar once you start looking for them—keep your eyes open and you will see.
Sign 2: Inconsistent claims
Let's say you just received an email from a skincare brand prompting you to participate in a market research survey. They promised a reward of 25% off your next purchase once you complete the survey. But, when you click the button, you are redirected to an entirely different survey where you are asked to answer questions about a hardware store. You still persist and complete the survey. In the end, you are redirected again, to a page where you are told that you've just won a $1,000 electronic item such as a phone, iPad, or MacBook. You see the inconsistencies? It didn't take too long for the scammer to go from 25% off to a $1,000 gift prize. If you see this sign, exit the survey immediately.
Sign 3: Demanding a lot of personal information
Pre-screening is a clever method used by scammers while phishing for information. The "survey companies" conduct so-called pre-screening tests, which are intentionally exhaustive and long. They insert personal questions into the tests, asking for information such as your social security PIN, bank details, or OTPs (One Time Passwords). Sharing this sensitive information, in surveys with questionable intentions, may enable scammers to deploy malicious software, hijack your credentials such as usernames and passwords, open new credit cards and bank accounts in your name, make fraudulent purchases, or use your Social Security number for fraudulent purposes.
Sign 4: False sender information
You can easily identify a scam survey by checking the address bar of the "company" website to which it's sending you. First, hover over the link provided. Does the URL look suspicious? if you've already clicked on the link and have been redirected to a new page, check to see what information the website is requesting from you. People often misinterpret the lock icon in their browser's URL window to mean that the website they're on is safe. The lock icon means that the connection to the website is secure, but it doesn't guarantee that the site itself is legitimate. Beware of fake email addresses and website addresses.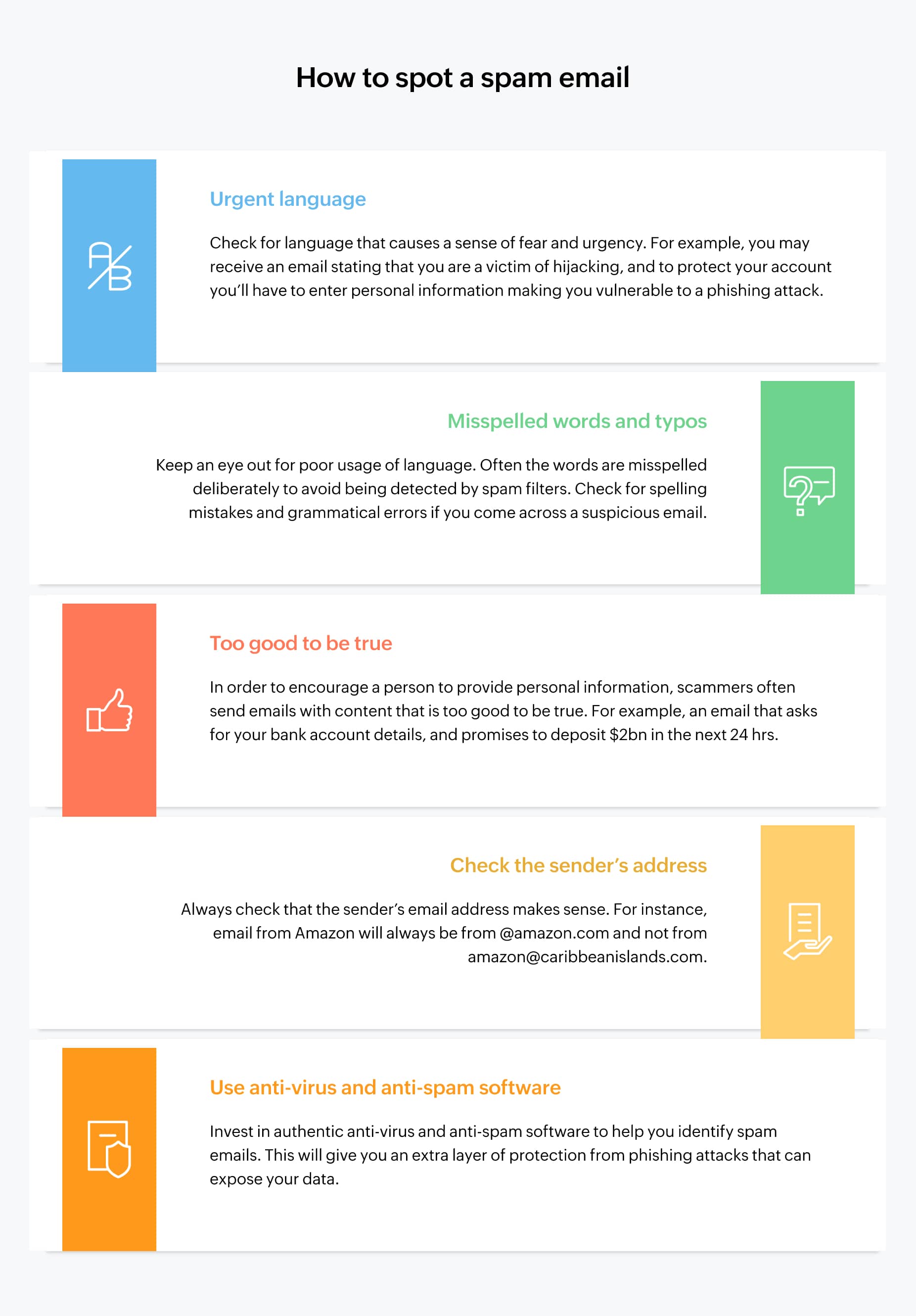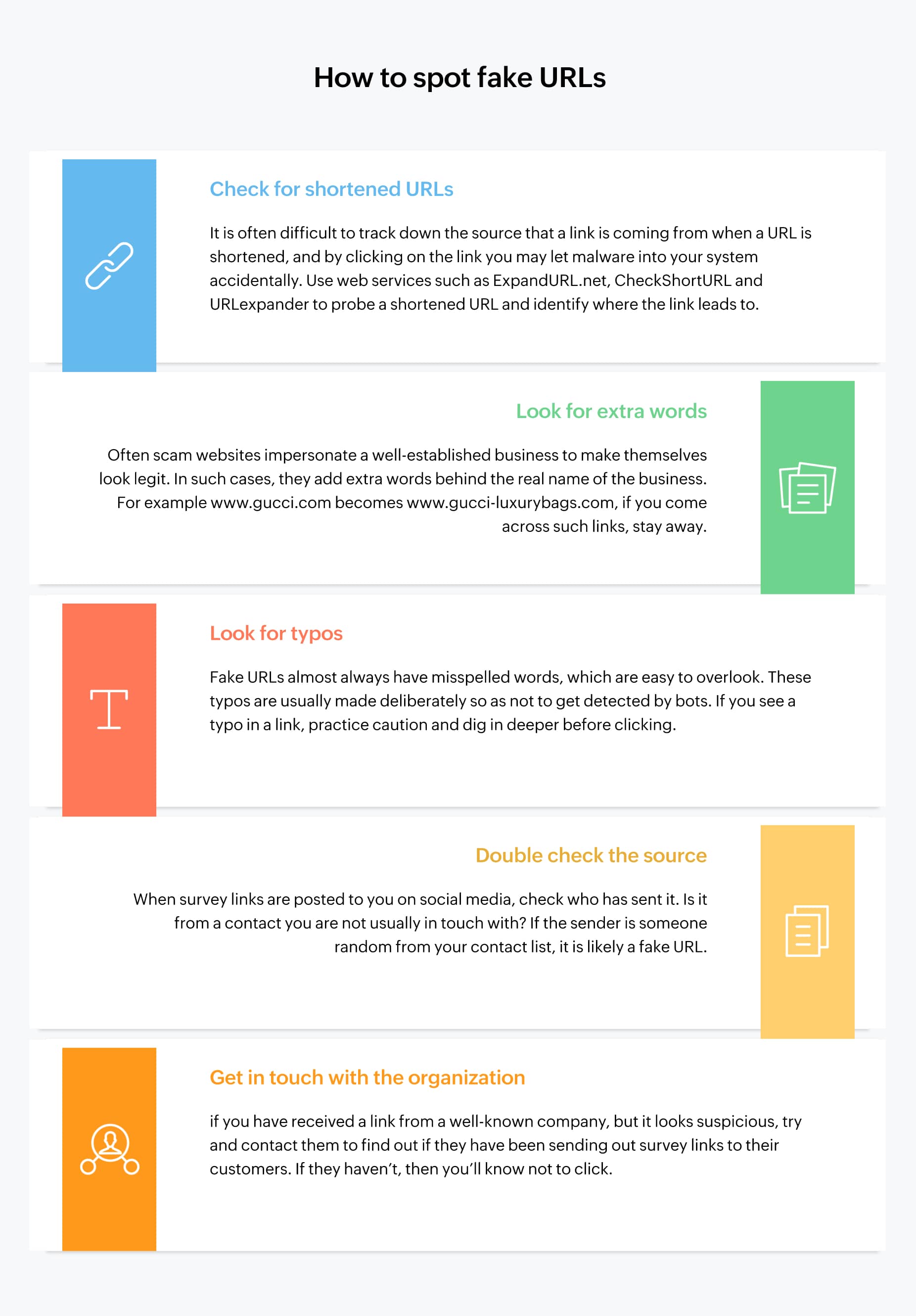 Sign 5: Tempting prizes via online games
This particular scamming technique targets people who play online games. This happens when people click on unknown survey links to get free add-ons for a better gaming experience. When these links are accessed, malware can be installed on your device, which can then compromise or steal data from your system. People often think these surveys are innocent because they pop up on gaming platforms. But scammers operate on all sorts of platforms, games included.
What can you do?
Install online tools that identify scam surveys
As fraudsters advance their techniques and come up with complex methods for their scams, it can get difficult to identify fraudulent surveys. Fortunately, there are many online tools available to help you. For instance, Surveylance is a tool that uses machine learning to automatically identify fake surveys. The experiments conducted while building this tool concluded that over 90% of online surveys are not legit, so it's important to practice caution.
Register on research panel platforms
One good way to find legitimate surveys is to enroll yourself on reliable research panel/paid survey platforms. These platforms are entirely dedicated to online survey-based research, and you can find many opportunities based on the criteria you match. However, watch out for companies that ask you to provide sensitive information or pay money in advance. There may be a chance that they are scamming you. Pay attention to how the companies are distributing rewards as well. The safest ways to accept a survey reward are gift coupons, pre-paid cards, or e-wallet transfers.
Think twice before entering sensitive information
Imagine that you've found a survey that looks genuine enough for you to decide to enter your bank account information. However, you decide you're uncomfortable actually submitting that information and you try to exit the website. Unfortunately, your information may already have been collected using a keylogger technique, which allows scammers to extract information that you have typed on their website irrespective of whether you choose to hit the submit button. Be certain whether you want to share personal information before beginning to type it out.
Look for a privacy policy
Once you receive a request to participate in a survey, check their privacy policy. If they don't have one, then it means there is something wrong. If there is a policy available, then make sure you read it. Most scamming websites sell your private information to third parties, where it may be used inappropriately without your consent.
Here are a few questions you need to ask
What type of information is collected? Always check what personal information is being collected and its relevance to the survey. Is collecting your data a one-time process or a continuous one?
How is the information collected? Is it in a form where you enter details, or is it collected automatically by the website through cookies? If it's the latter, you will probably be tracked according to your usage of the website and the links you visit.
How will your information be used? Understand the website's purpose behind using your information. Is it for market research, verifying your identity, or product enhancements? Will the information be disclosed to third parties?
How long will the information be retained? Another important aspect you need to look for is how long will the company retain your information and the purpose behind it. Each business, depending on its nature, may retain information for a specific period for different requirements. Make sure the organization exercises its right to retain information in alignment to state or federal policies in the area you reside in.
We aim to keep our users informed, and to encourage everyone to be cautious about giving out personal information on the internet. A click is often all it takes either to escape or fall victim to scams and phishing attacks. Keep these tips in mind and protect yourself from online survey scams.
Disclaimer
Zoho Survey is a safe and secure platform where you can build and distribute surveys, and collect and analyze data. We do not partner with companies to distribute paid surveys unless they are 100% genuine, verified and your data is protected per our privacy policy. Additionally, every bit of your data is safe with us because every survey created with Zoho Survey is SSL certified. With encryption added on both ends, the surveys will remain secure when published. Our data servers are SOC 2 compliant, making them among the most secure in the world. We take our security very seriously, applying the most rigid standards and investing heavily in security measures. Lastly, you can be rest assured that you will not be receiving any spam emails from us!
Waheeda Qaiyum Content Writer - Zoho Survey
Related Articles
9 tips for writing great survey questions
While numerous considerations go into making a survey (...)

Sangeeta Bose Jun 29, 2020
12 Most Effective Ways to Collect Feedback & Reviews
What if we told you there's a better way to sell your (...)
Waheeda Qaiyum Feb 10, 2021
Fraudulent data in online surveys and What can you do about it
Data quality is key to successful market (...)
Waheeda Qaiyum April 12, 2021