Often, it's difficult to find the right audience to respond to your surveys. There are times where you might not have the right number of respondents to meet your surveying needs.
In these cases, there are services to which you can turn to buy responses from your target audience. Buying responses also makes sense in a case where you may not immediately have a set of respondents ready for you.
The process of buying responses for online surveys is quite straightforward:
Create a survey (which is easy using one of Zoho Survey's pre-built templates)
Buy responses from the specific audience you are targeting
Wait for the results to roll in and then analyze!
But how do you know it's time to buy responses or, to put it differently, when buying responses is justified? When should you feel the need to invest in responses gathered from another source?
Here are two general cases where you should consider buying responses:
You do not have the time, or you lack the contacts or audience base to send your survey to.
Your need answers from a highly specific subset of the population, which you may not have access to otherwise.
Here is an example to make things clearer.
Let's assume you're tasked with surveying the reproductive health of women between 25 to 45 years of age across countries. Now, you may lack a ready pool of respondents who are female and within the specified age criteria, whom you can ask the questions from. In cases like these, where specific responses are requested, you can simply buy the responses from other specific audience you are looking for.
How does
buying responses work?
When you choose to buy responses, a research panel connects you to people who are a good fit to answer your survey, based upon the requirements you have specified. This ensures the accuracy of your survey isn't compromised.
After the responses start pouring in, you can start analyzing them using custom reports, cross-tab reports, trend reports, or lots of other types of specific reports. You can also export the results using Zoho Sheets or Google spreadsheet.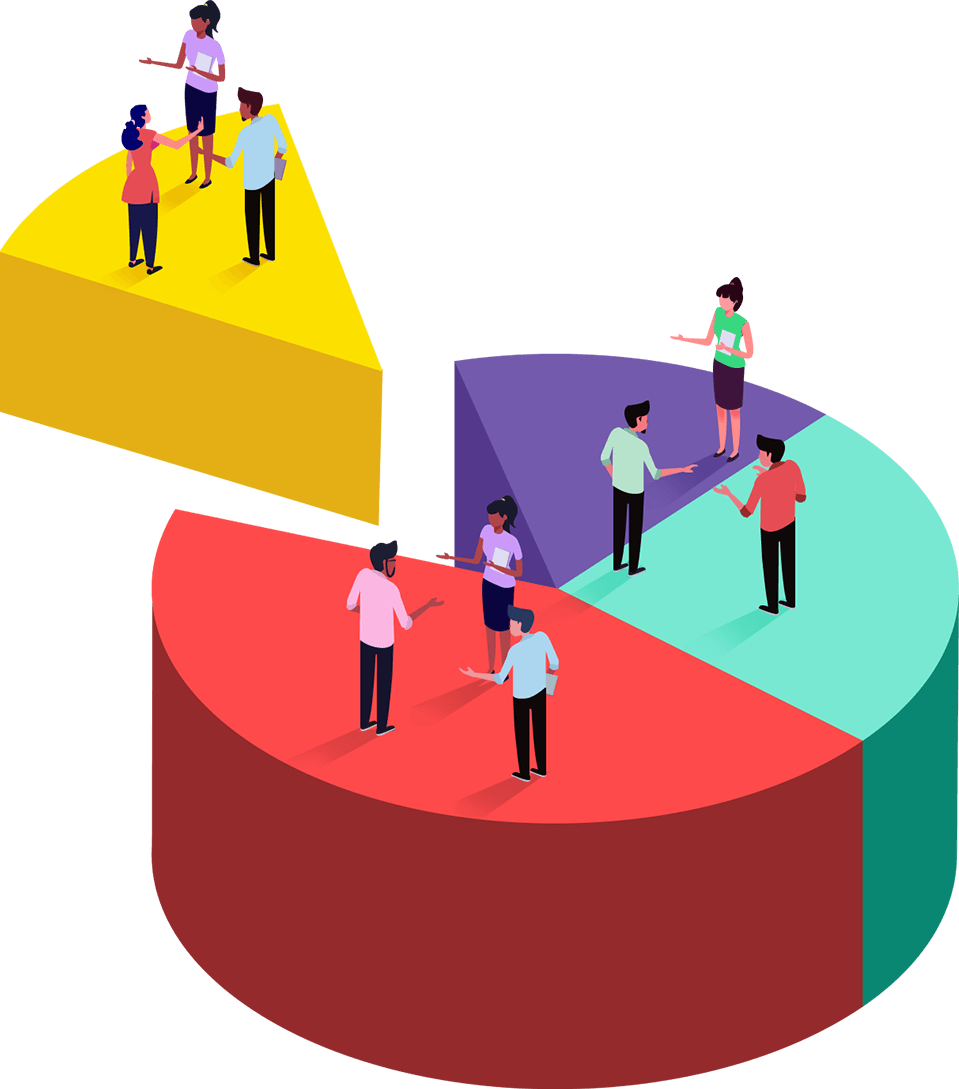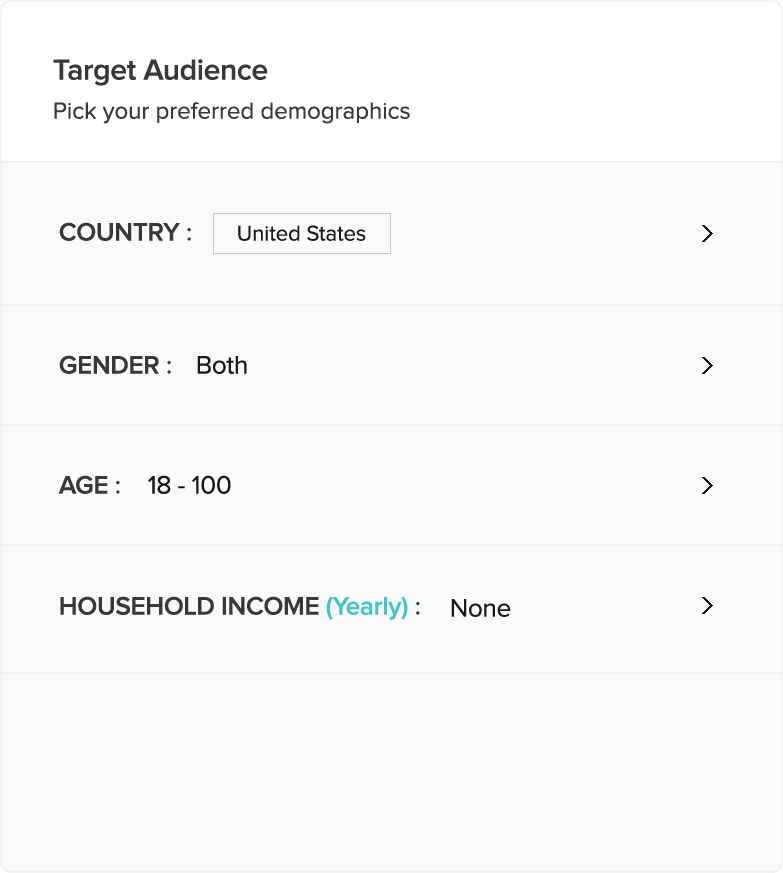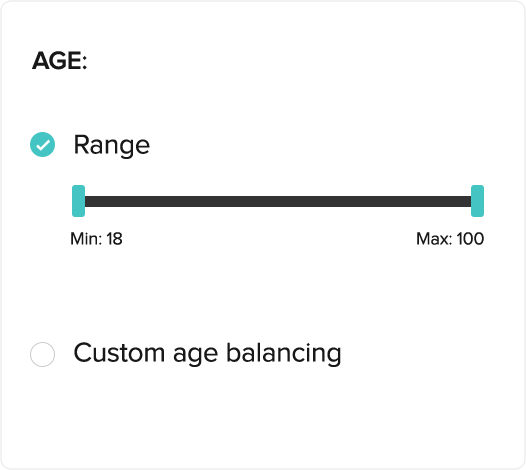 Filtering
respondents
Filtering helps to siphon out respondents who do not fall into your target group. Some of the criteria present in choosing your panel of respondents might include country, age, gender, or household income.
If your criteria are highly specific, you can cancel other respondents using disqualification logic. This acts as a funnel so you only take into account the responses you want.
You can set disqualification logic using any of the questions in your survey to identify people who fit your specific criteria, and then direct the rest of the necessary questions only to them.
For Example:
If you want to find a few people who would like to adopt a puppy, ask a question to find out if they love pets. This sets up a disqualifying page in your survey. Only those who say 'Yes' to the first question would be qualified to answer the follow-up questions on puppy adoption.
Would you like to adopt a puppy?
The reports you create can also have filtering options that allow you to view only qualifying responses.
The importance of
protecting privacy
The next thing to keep in mind while buying responses is that it's better to leave out personal information (like name, address, and email) to protect your respondents' privacy.
Recent developments like the General Data Protection Regulation (GDPR), which regulates how businesses manage personal information in the EU (and imposes heavy fines if mishandled), have made it more important than ever to avoid requesting personal information without a specific reason.

As Zoho attaches dire importance to privacy and data protection, surveys sent to its research panels can't have any personal identifying information.
How much does it cost to
buy responses?
There are three factors that affect price when buying responses:
The higher the number of responses required for your research, the higher the price.
The higher the number of questions, the higher the price per respondent because it takes more time to conduct the survey.
The more nuanced and focused your criteria is, the higher the price.
Example:
If you are particularly doing a survey on Indian and/or South Asian women, then getting responses from that particular ethnicity is more likely to cost you higher.
Want to estimate the cost of buying responses? Zoho Survey's calculator takes into account all the factors involved with creating your research panel and gives you an idea of the final price.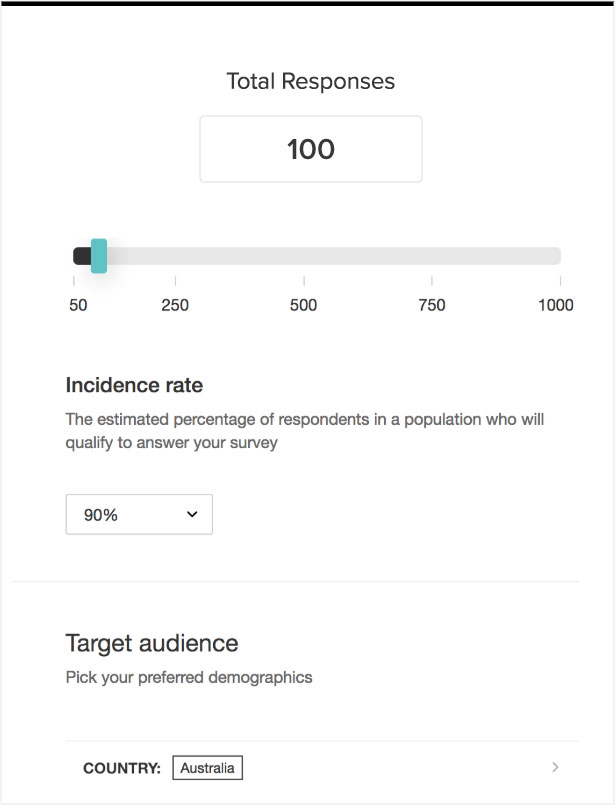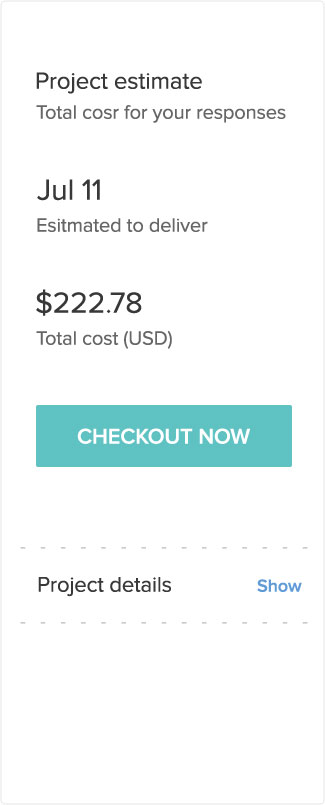 What is the timeline of
buying responses?
Keep in mind that this entire process of searching for qualified respondents might take a couple of days to complete. The data will not be available immediately. The time taken will vary based on your filters. For example, when you enter the values in Zoho Survey's calculator, it will show you an estimated date for when you will get back the responses. The wait for the data will be worth it!
How many responses

should I purchase in my survey?

There is no fixed rule as to how many responses you should buy—it just depends on how confident you want to be in your survey results. A top-line margin of error of 10% or more is acceptable for some business decisions, but others may require more accuracy.

The industry best practice is to use at least 1,500 responses. This ensures top-line results are within 3-5 % of the margin of error. The number of people you narrow down for surveying would be your sample size. Read more about choosing the right sample size here.

Keep this in mind:

The number of responses recommended for each survey, to collect good data where you can identify a pattern, can be different and it completely depends on the surveying need.

Remember: Right responses = successful surveys!

Still confused over how buying responses work? Have a look at our help page.