Zoho Survey wants to help!
Free
3
Months
Free
( NGOs and Government Orgs )
To help organizations look after public health and interests, we will be providing Zoho Survey for free for all NGOs and government organizations for 3 months.
To avail the offer, contact support@zohosurvey.com.
Discount
We want to do our part in helping the community during this time. We're offering 50% discount on all plans to anyone who requires us to only prepare surveys for circumstances relating to COVID-19.
For more information, contact support@zohosurvey.com.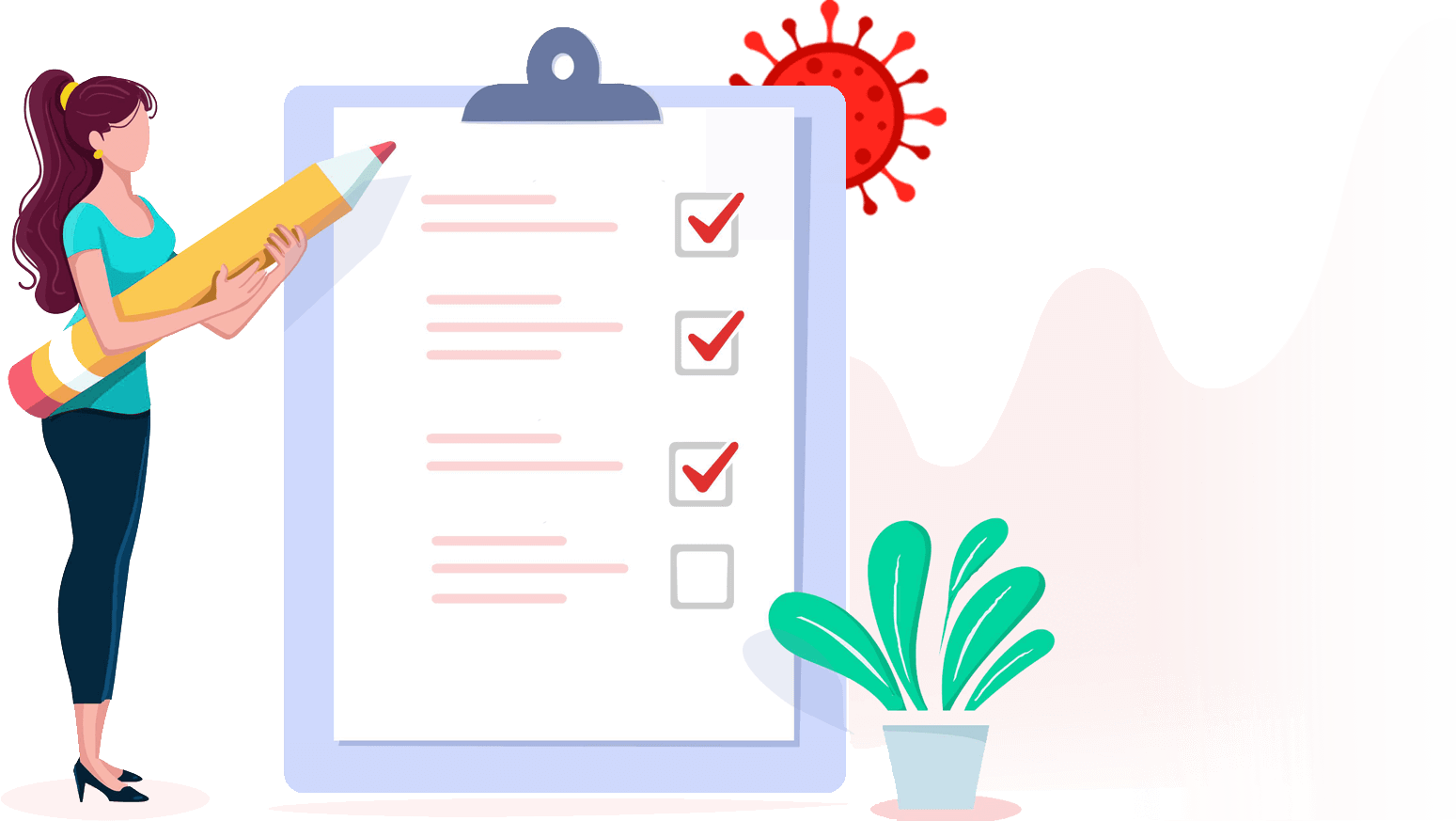 The novel coronavirus (COVID-19) probably needs no introduction at this point. Declared a pandemic disease in March 2020 by the WHO, the rapid development of COVID-19 has reemphasized the importance of clear and accurate information.
Indeed, the best thing to do at this time is to remain calm and arm yourselves with the right knowledge to help prevent further spread of the disease. One way to do this is to conduct surveys and collect information.
Covid-19

Survey Templates

We've come up with the following COVID-19 related survey templates so you can quickly create surveys or forms that will help you take informed actions that can benefit others and yourselves. These templates include options that allow you to learn what people are thinking about the pandemic, how it is impacting your employees, or how prepared health care professionals are for this global threat.
Here are some of the benefits conducting these surveys can have:
Authority figures can use knowledge gained from the awareness and perception surveys to educate people about the virus and reduce hysteria.
Hospitals and health organizations can use contact tracing surveys to track more possible cases, which helps reduce the spread.
Businesses can be prepared to take steps like working from home while ensuring that work gets done smoothly. Learn the needs of your employees and any possible challenges they may face and come up with solutions.
Doctors and healthcare professionals are putting their lives at risk everyday to care for COVID-19 patients. Get an insider's view on how prepared the healthcare facility and professionals are to tackle the increasing number of cases and health threat to themselves.