Trusted by the world's best
hot star

asian-paints

itc

royalenfield

seaworld

pidilite
Voices of success
From business professionals to entrepreneurs, our customers are our biggest strength. Listen as they tell us, in their own words, how Zoho Survey played a pivot role in their successes!
More Testimonials

Unveiling a decade
Zoho Survey set sail 10 years ago and transformed from a simple survey builder to a comprehensive feedback management platform.
Curious about the story?
Read more!
2013
2014
2015
2016
2017
2018
2019
2020
2021
2022
2023
2013
Zoho Survey is released
With drag-and-drop editors, ready-to-use templates, and multiple question types Zoho Survey simplifies conducting surveys.
2014
Surveys can now be white labelled
Users can now send white labelled surveys from their custom domains, encouraging brand recognition and awareness.
2015
Offline surveys are introduced
Users can carry out field surveys even without the internet. They can conduct offline surveys using their browsers, without using any apps.
2016
Multilingual surveys are introduced
Multiple international languages are made available for survey translation.
2017
Collaboration is streamlined
Surveys can now be shared among users for collaboration and joint action.
The integration with Zoho Analytics allows users to clean and organize data, and visualize it in the form of interactive charts and dashboards.
2018
Zoho Survey becomes a DIY market research platform
Having access to a diverse research panel, users can now get participants according their demographic needs for conducting market research.
Google Sheets and Zoho Sheet integration allows users to seamlessly map survey responses to spreadsheets.
The Zoho Survey mobile app (iOS and Android) is released which empowers users to create surveys on the go.
2019
More integrations are established
The integration with Zendesk allows users to set-up workflow automations and improve customer experience.
The integration with Eventbrite helps users in getting feedback from event attendees.
Shopify integration helps users get feedback from the website visitors of their e-commerce store.
Integrations with Google Analytics and Facebook Pixel help users track the traffic to their surveys.
2020
Report analysis capabilities are enhanced
Sentiment analysis and the Word Cloud are added to the reports section to help users quickly understand the collective opinion of their audiences.
Multiple new types of charts are added to reports making survey report analysis efficient.
2021
The offline feedback collection app is launched
iOS and Android apps for collecting responses offline are launched.
In Zoho Survey, users can now customize their reports by modifying the chart type, converting tables from 2D to 3D (or vice versa), or the overall layout according to presentation preferences.
2022
Zoho Survey becomes HIPAA compliant
Users can now create conduct surveys in a HIPAA compliant manner.
Sending out white labelled email survey campaigns is now possible with Zoho Survey. It allows users to customize email templates with their unique branding logo and design.
SMS survey distribution is made available to users.
2023
Zoho Survey becomes a comprehensive feedback management platform
Zoho Survey is integrated with Zapier, so users can create workflow automations with other apps.
Integrations with Microsoft Power BI is introduced allowing users to create dynamic dashboards for in-depth analysis of their survey reports.
Users can now generate unique survey URLs with encrypted parameters. This prevents URL tampering and elicits more genuine responses.
The Zoho Survey- Zoho Recruit integration is established allowing HR teams to conduct skill assessments tests and get candidate feedback during the hiring process.
MRSI, Esomar, quirks, MRII , Zoho Survey becomes a permanent member of ESOMAR and Quirks Market Research Media. It is also a sponsor for MII (Market Insight International) and MRSI (Market Research Society of India).
Unleash the power of insights
Whether you're looking to study a market's potential or improve consumer and employee experiences, gaining insights is key. Learn how you can leverage the capabilities of Zoho Survey to make informed decisions.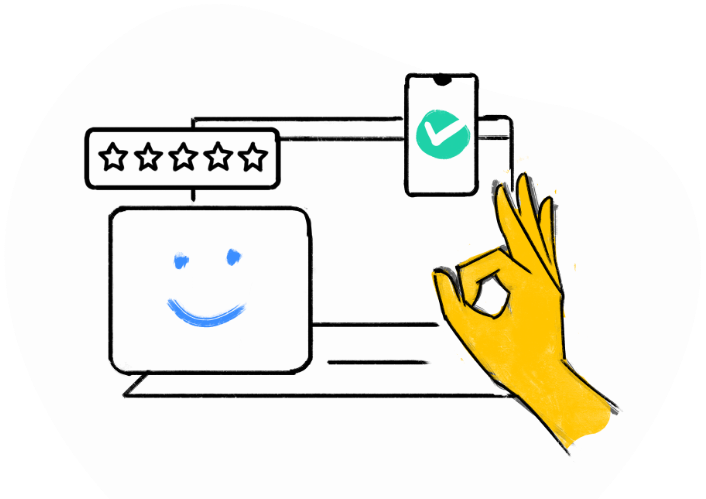 Zoho's own success stories
As a leading SaaS provider with a robust suite of business solutions, Zoho runs on Zoho. Here, Zoho employees share how they used Zoho Survey to gather consumer insights, streamline processes, and achieve outstanding results in their domains.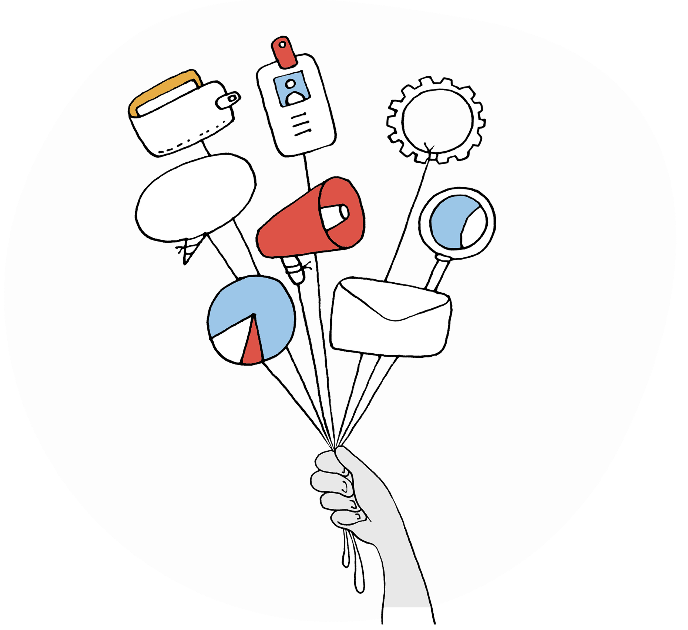 Words from the visionaries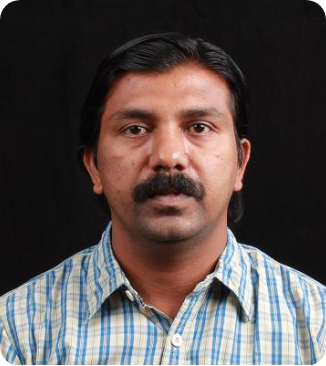 Chinnaraj Selvanathan
Head Of Zoho Survey
As a product manager, it's truly gratifying to see how far Zoho Survey has come since its early days. From a basic survey tool, it has evolved into a robust and feature-rich platform that caters to diverse user needs. The collaborative spirit and innovative mindset of our team have been instrumental in shaping Zoho Survey into the exceptional solution it is today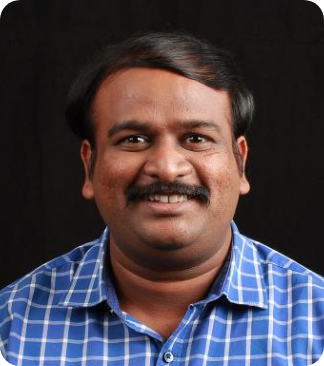 Karthikeyan Chandrasekaran,
Product Manager
I am proud of the way Zoho Survey has attracted a growing customer base. Our diligent support and sales teams have consistently gone above and beyond to ensure customer satisfaction, resolving issues promptly and providing seamless experiences. The dedication of our teams has been instrumental in bringing in more customers and fostering long-term relationships with them.
Ramasamy Gnansekaran,
Product Manager
I am incredibly proud of how Zoho Survey has evolved over the years. From its initial concept to its transformation into a comprehensive survey solution, it has grown exponentially in terms of functionality, usability, and versatility. The continuous feedback from our users has been instrumental in shaping the product's development roadmap. Our team's relentless dedication to innovation and staying ahead of market trends has made Zoho Survey to become a leading player in the industry.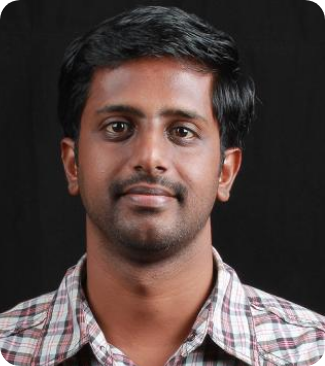 Vigneshwaran Sathyanarayanan,
Manager, Mobile Applications.
Zoho Survey from its humble beginnings, it has grown into a sophisticated and versatile platform, constantly pushing boundaries in survey technology. Our dedicated development team has continually enhanced its capabilities, ensuring a seamless user experience. We have expanded our reach through mobile app development, providing convenience and flexibility, so users can gather feedback and make data-driven decisions anytime, anywhere.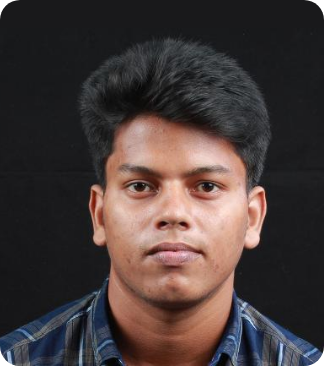 Abdul Karimullah Ansari K S,
Head of Customer Success.
Reflecting on my journey with Zoho Survey has been nothing short of amazing! Working alongside a talented team, we have witnessed the incredible growth and evolution of Zoho Survey. From its early days to now, it's truly impressive how far we have come. But what truly inspires me is seeing our customers' success stories unfold. The progress we have made is simply remarkable, and I am truly grateful for our amazing customers who have been with us every step of the way! Together, we are shaping the future of survey solutions!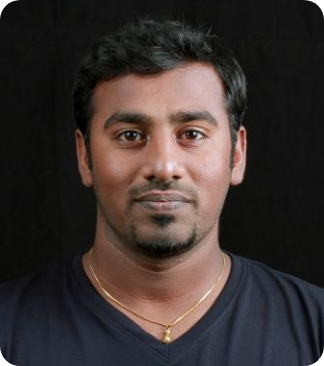 Suganthan R,
Head of Sales.
It is incredibly fulfilling to witness the growth of Zoho Survey and the positive impact it has on our customers. We strive to deliver top-notch onboarding experience and support, going above and beyond to ensure that every customer's journey with Zoho Survey is truly exceptional. Witnessing Zoho Survey's growth from a simple survey tool to a sophisticated and versatile platform has been truly inspiring.